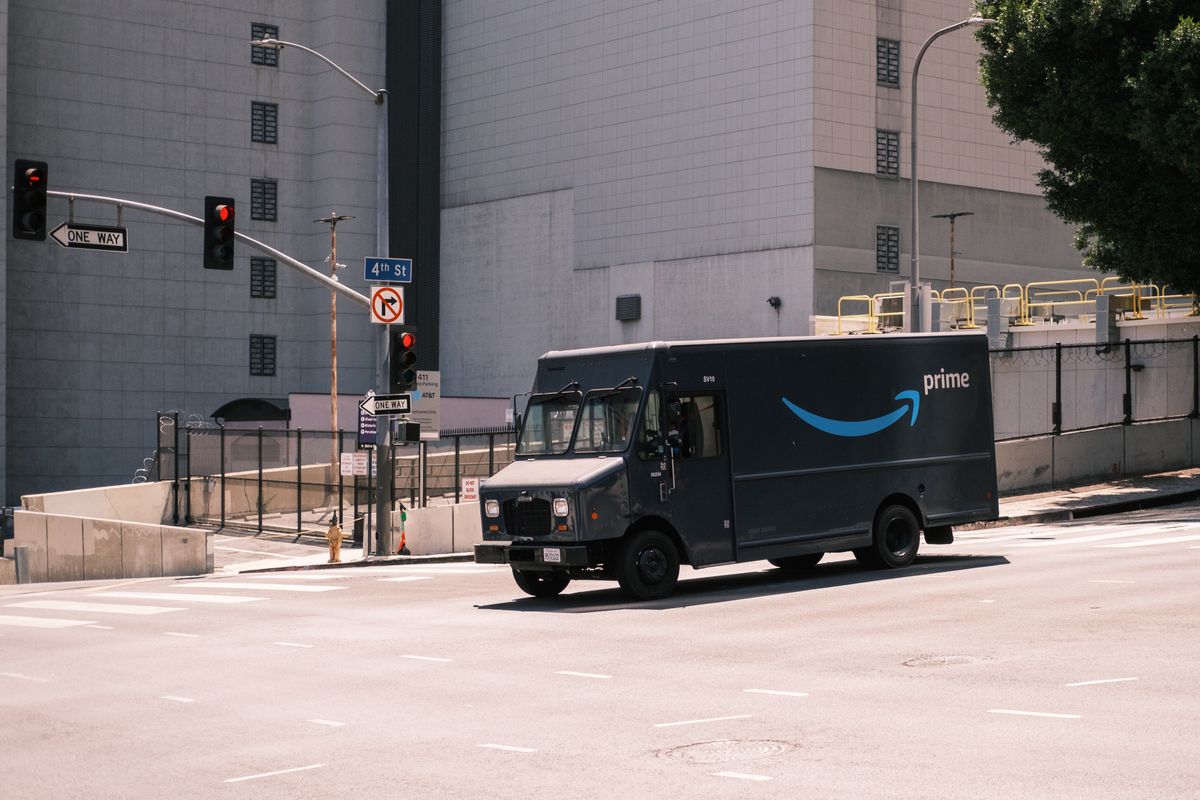 What to Buy Amazon Prime Day
Deals, deals, deals! Here's what we're adding to our carts tomorrow
What's the biggest shopping day of the year? Black Friday? Memorial Day? Nope, it's Amazon Prime Day.
Summer just may be my favorite time to stroll around brick-and-mortar stores. But nothing beats placing an order online and getting a sweet little present on your doorstep the very next day! And nowhere delivers on that dopamine rush quite like Amazon Prime.
---
Hate to admit it, but Jeff Bezos did something with this one. All summer, I live for its deals, deals, and more deals. The second Prime Day goes live, my cart's already full and I'm heading to check-out so I can score my most coveted items at a deep discount.
If you're unfamiliar, here's our editors' ultimate guide for the best deals to snag during this epic two-day shopping extravaganza.

What Is Amazon Prime Day
Annually for two days — and two days only — Amazon slashes prices on just about everything you can think of. This is your time to unlock savings and buy early Christmas gifts for your friends and family. It's like Black Friday in July. It's the best-best way to save money come December since I've stocked up on discounted Kindles and household appliances.
On July 11 and 12, 2023, Amazon Prime Day will begin…and you won't want to miss it. From beauty products to clothes to vacuum cleaners and everything in between, some items can be over half off. It's exclusively for Prime members as a way to celebrate Amazon's 20th birthday (and an excuse to stock up on your fave products!)
How To Find The Best Prime Day 2023 Deals
Keep your eyes peeled for some crazy discounts…The Amazon Echo Dot just dropped to around $23 as an early Prime Day Deal. Set alerts on the Amazon app for products you've been eyeing for a while.
And it's not just for physical items…streaming services like Paramount Plus are discounted from $11.99/month to $5.99 a month, and Starz is only $0.99 (an insane discount from $9.99 monthly).
Pay attention to the bigger ticket items like televisions, furniture, and electronics. The Amazon Fire TV 43 Omni Series Smart TV is marked down from $399.99 to $99.99. Plus Alexa devices start at only $17 and Amazon Firesticks are half off — right now.
Now that we've recovered from Independence Day, it's time for Prime Day. It's time to buy yourself something nice…or prep for the gift-giving season that's famous for chipping away at our savings year after year.
Our Prime Prime Day Recommendations
JP: 30% Off All Vacation Sunscreen Products
I just visited the dermatologist and when I admitted I forget sunscreen at times, I truly felt her disdain … But there's no better choice than The Best Smelling Sunscreen on the market. They even have a perfume, it's that good. All Vacation products are 30% off during Prime Day, so protect your skin this summer!
If you know me, you know I'm a skincare freak. I'm constantly looking for brands that impress me enough to incorporate into my daily routine…and that's why you need Alpyn Beauty. All of their products will be 20% off July 11 and 12, and they're sooo worth it. The Melt Moisturizer will be $48 (originally $60). It's both a primer and a moisturizer in one (and rivals Charlotte Tilbury's Magic Cream).
JP: Amazon Fire HD 8 Tablet - $54.99 (originally $99.99)
We all want to be one of those people who uses their iPad for work, notes, and all things in between…but iPad pricing is steep. Get the Amazon Fire Tablet — it has all the workings of an iPad at a literal fraction of the price. It's worth it.
JP: Cosrx Snail Mucin Power Essence - $12.34 (originally $25)
Snail mucin was the one skincare trend that creeped me out at first, but it's so popular I tried it anyway. Now I can't go a day without it. It hydrates my skin, gets rid of acne scars and discoloration, fights aging, and gives me a glow like no other. If you're not on the snail mucin train, get on it this Prime Day.
LKC: Miribel Naturals Vegan Hair Care
Fried summer hair ruining your casual beach curl dreams? One of my favorite hair care brands for curly girls is going on sale — so you better stock up while you can. With protein-packed, vegan formulas, this brand strengthens your hair and revitalizes your strands — despite this summer's heat, sweat, and salt water.
LKC: The Good Patch - 30% off all patches on Prime Day.
Wellness patches are the latest trend for a breezy, on-the-go boost of good-for-you ingredients. Since we're not all Gwyneth Paltrow getting wellness IVs, these patches are the closest we can get at a fraction of the cost. With options for sleep, energy, focus — and more — slap a patch on and face the day with an easy and effective boost.
LKC: Amazon Echo - Up to 65% off
Want to snag an Amazon Echo? Prime Day is the best day to do it. Alexa's voice-enabled control syncs to your devices to keep you organized in an innovative and convenient way. The price won't get better than this, so Prime Day is an awesome time to finally take the leap.
Can't always make it outside for your Hot Girl Walk? Cue: walking pads. I've been seeing these on my social media feeds for months now. And the only thing stopping me from adding to cart was that pricey-pricey price tag. Now, with Prime Day deals, I'll finally indulge in this TikTok-approved at-home fitness solution. This ultra-quiet, lightweight model is exceptional for all-day use and will make a nice addition to my summer routine.