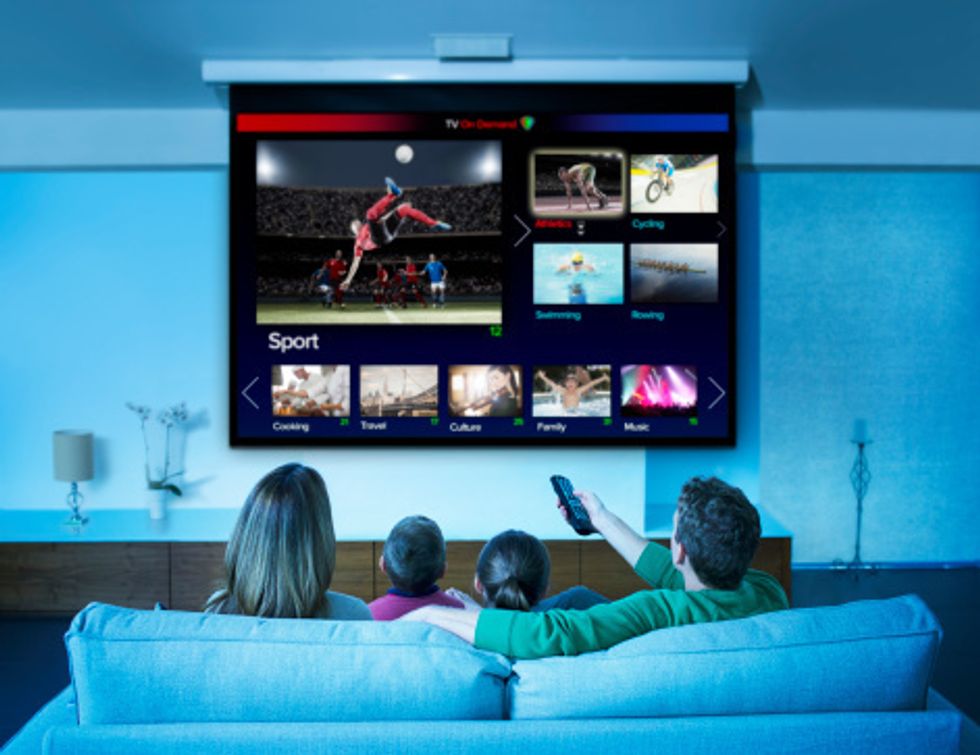 What is the best cable alternative subscription service?
DirecTV Now, Sling TV or PlayStation Vue?
So long, cable contracts. Now, there are plenty of month-to-month subscription options for on-demand and even live TV. But which one is really worth your time and money?
There are on-demand entertainment services like Hulu and Netflix, but these services aren't that great at keeping up with shows as they air. Currently, neither offers live TV streaming. You can watch shows from select networks the day afterwards on Hulu. However, a lot of networks are pulling their shows away from Hulu to their own TV apps. Netflix only offers full seasons after they air.
A cable replacement service should offer plenty of on-demand and live TV options. Live streaming is important for sporting events and breaking news. Based on this criteria, there are three big players right now: Sling TV, DirecTV Now and PlayStation Vue.
Sling TV is the oldest of these services and by far the most flexible. Plans start at $20 a month and go up from there depending on the channels you would like access to. You can also choose to add-on premium channels like HBO and NFL RedZone. Sling TV lets you watch channels live as well as watch on-demand. The big drawback to this service is that it lacks many of the biggest broadcast networks, including ABC, CBS, NBC and PBS. However, with a digital antenna, you can access these channels for free.
DirecTV Now is the newest service out there. It just opened last year. This service as a wider channel selection than Sling, including over 120 live channels and over 10,000 on-demand titles. You can also add premium channels for like HBO for just $5 a month. DirecTV Now is $35 a month and is offering a free Apple TV or Amazon Fire Stick when you pre-pay a set number of months.
PlayStation Vue is younger than Sling, but offers many more features than the competition. And no, you don't need a PlayStation to use it. However, if you already own one, this service might be the most convenient for you. You can watch almost anything live and on demand. A big perk is the cloud DVR that allows you to record any live program with no worry about conflicts or limits. PlayStation Vue also lets you create profiles for every member of the family — no other comparable service offers that. Plans start at $40 a month, depending on the channel package you want. Also note that live streaming of some channels is dependent on your region.
With just a cursory look at the available features and channels, PlayStation Vue comes out as the clear winner. However, its plans do cost quite a bit more than their competition. If you're only buying for one or two people, DirecTV Now might be a better option. And if you already use a digital antenna for major networks, Sling TV might be the best option for accessing traditionally cable-only channels.