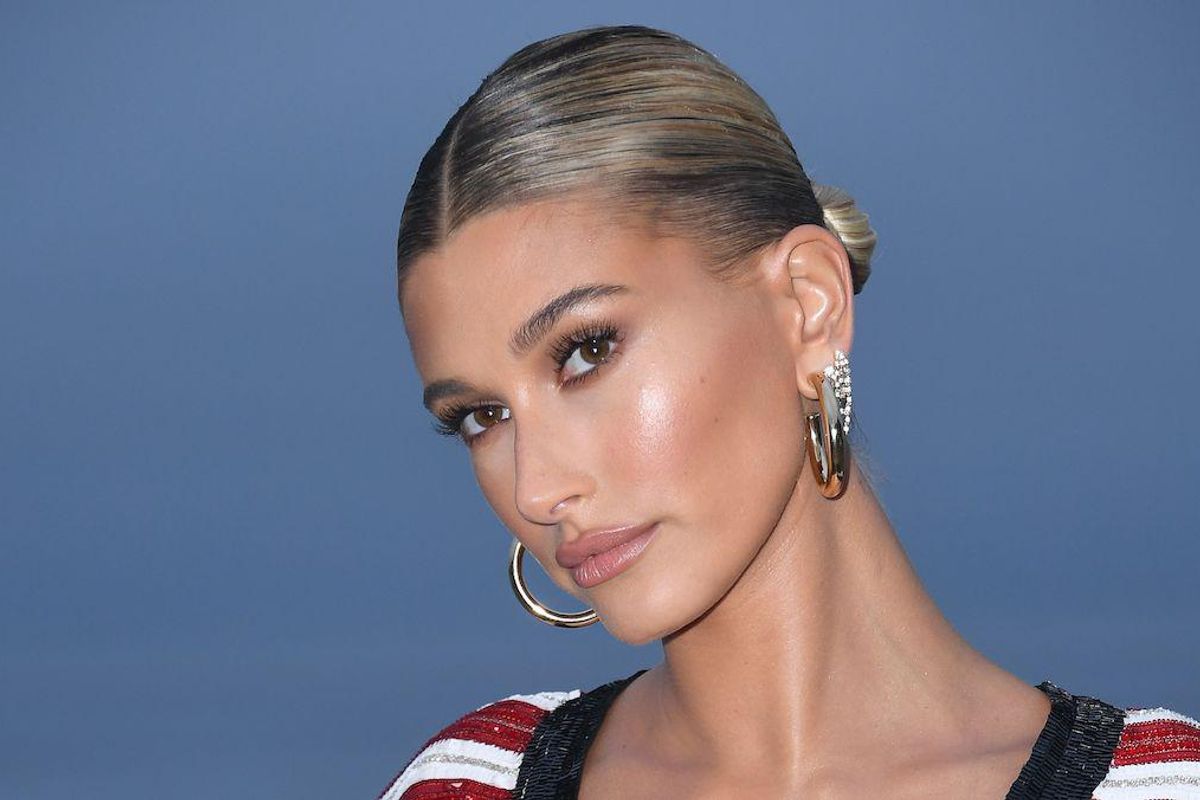 The Lazy Girl's Guide To Clean, Quick Makeup
I care about looking good. I have a full blown skincare regimen inspired by Hailey Bieber. I keep up with the Kardashians. I do my part to be a girly girl.
However, I am also a lazy girl. I value routines that don't take up a lot of my precious, delicate time, which is why I'm absolutely obsessed with the new five minute makeup trends on TikTok. My whole FYP is girls doing the quickest makeup routine only to look like they're wearing barely any makeup.
You may find this to be pointless, I find it to be genius. Makeup is all about having fun and doing whatever makes you feel like your prettiest self. For me, it's doing the quickest routine that makes me look like a solid ten if the light is dark enough.
Time is of the essence, and hot girls barely have a minute to spare. Let me save us all some time and our skin will thank us in the process. Here are some clean, five minute makeup products to throw in your beach bag this summer.
---
Keep It Clean

I always thought makeup made you break out solely because it just clogged your pores. How silly…how naive I've been.
Clean beauty essentially refers to any product made without synthetic chemicals or harmful ingredients that could potentially irritate your skin.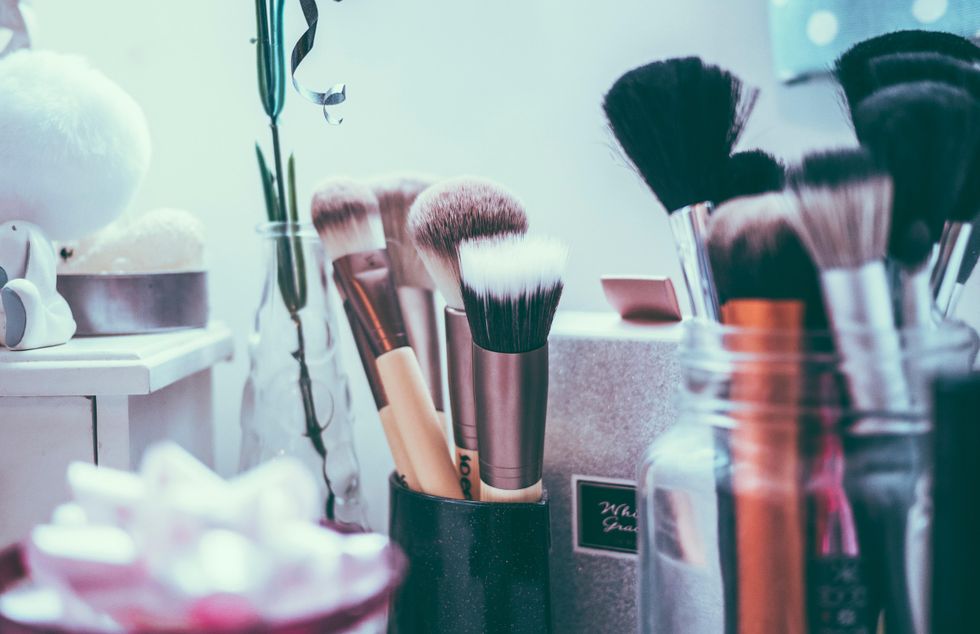 Well, that's just great considering I didn't know my makeup was made with said "harmful chemicals" and irritating ingredients. After doing a brief scan on the internet for what this could mean, I found that there are quite a few of those ingredients like talc, sodium lauryl sulfate, hydroquinone, and parabens.
Lucky enough for literally everyone in the world, Sephora now has an entire section on their website dedicated to the best clean beauty brands that won't harm your skin.
Tower 28: Your Sensitive Skin Says Hell Yes
Tower 28 is a really special brand designed specifically for people with sensitive skin. Every single product has popped up on my FYP recently with rave reviews, and I'd be lying if I said I'm not jealous of everyone who owns it.
The first product to throw in your bag is the Mini SOS Daily Rescue Facial Spray for a great refreshing mist that evens your skin tone, calms flare-ups, and minimizes irritation. If you're a little beat up from the sun, this is the perfect first step to your makeup routine.
Another staple product everyone loves by Tower 28 is the ShineOn Jelly Lipgloss. It's long-lasting, hydrating, and comes in some of the best summer shades – Pistachio is the perfect pink for a sun-kissed look.
Saie It Ain't So…
When I heard rumors that this was better than Charlotte Tilbury's Flawless Filter, I gasped. Having the glowy, bronze-y, post-beach sun-kissed look is all the rage right now. Who could be better than Charlotte?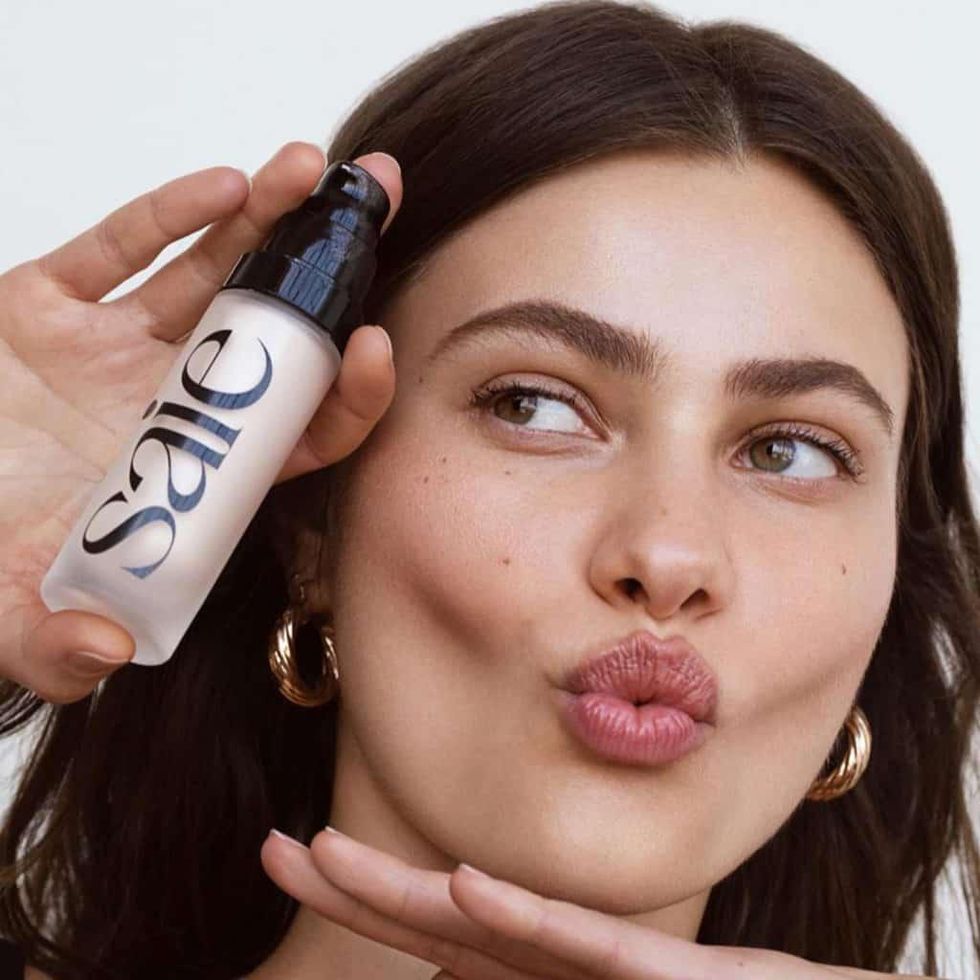 Saie. That's who. Saie has quickly become a top contender in the makeup industry due to products that pair super well with dry skin. Clean beauty is the it-girl lately, but the reviews aren't just raving about the ingredients – the makeup itself looks bomb.
The Glowy Super Gel Lightweight Dewy Highlighter gives the perfect glow without drying out your skin or feeling like you're wearing too much makeup – it hardly feels like there's any on at all. The tanner shade is perfect for a bronzed glow that will no doubt give you a post-beach feel.
Hailey Bieber Says Kosas, We Say Kosas
Ever since Hailey Bieber's Vogue YouTube video came out, Kosas has been sold out in stores. The great debate over what the best concealer is continues to rage on, but time and time again I have heard Kosas prevail.
Kosas' face products are notorious for their skin-like, natural feel. The concealer provides a perfect amount of coverage that combined with a hydrating formula, grips to your skin. It does it all: brightens, corrects, conceals, oh my!
If you can get your hands on your shade, this is the concealer for the summer. It gives you just enough coverage to conceal undereye bags from lack of sleep, while not caking or cracking over time. It's a chef's kiss product, and we can thank HB for that.
Milk-ing It
Last, but most certainly not least, we have Milkproducts. The HydroGrip line has me in a HydroGrip. Get it? However, I'm here to give you a quick routine, not plug a bunch of products.
My introduction to Milk started with their Contour and Blush sticks that conveniently fit in your purse. I carry these bad boys around with me every single day in case I need a touch up or I find Harry Styles on the street and need to look my best. Anywho…
These sticks are perfect to tap onto your skin with your fingers and go about your day. They're easy to use and also great for your skin.
Makeup Can Be Quick, Easy, And Clean
With these clean makeup brands, you can have a beautiful, radiant look in under five minutes. Not only are these products good for your skin and the environment, but they're the ultimate summer essentials that fit perfectly in any bag.
This summer, choose convenience - not icky ingredients. With essentials from the best clean beauty brands, your clean makeup look can benefit your skin and the environment for far more than five minutes.