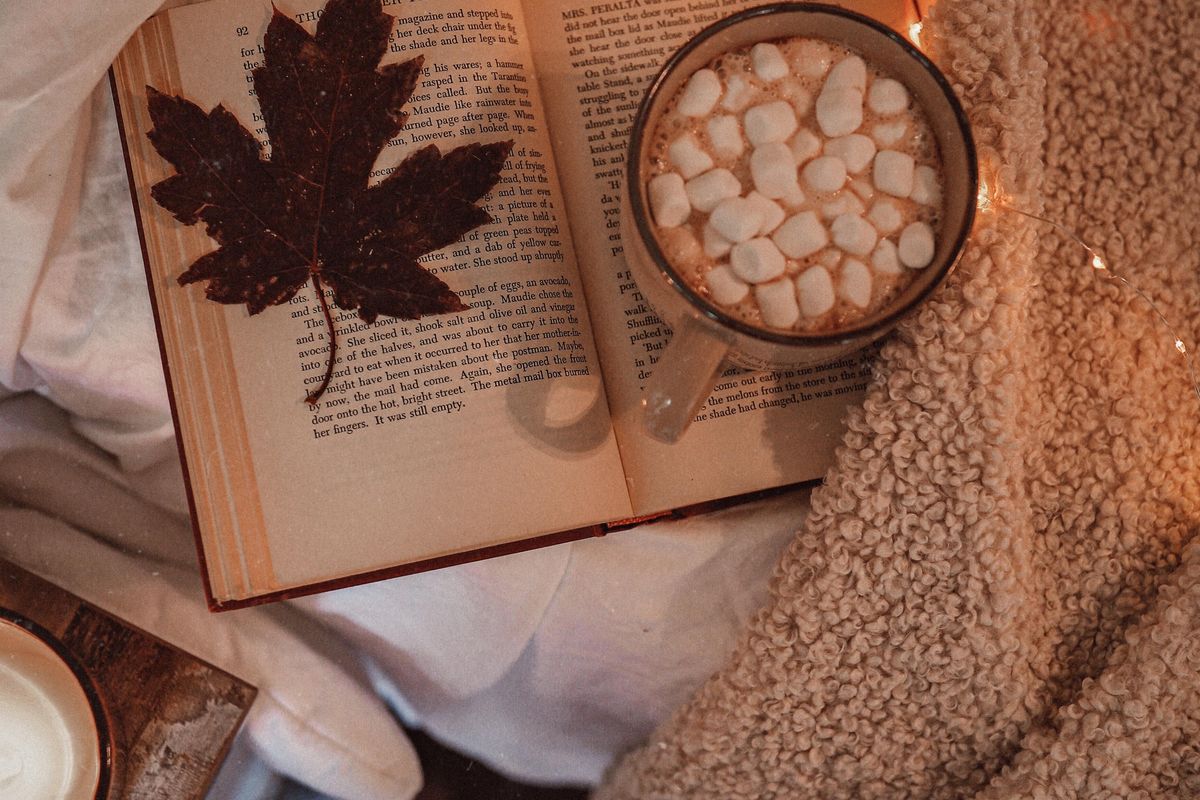 The Best Way To Enjoy The Cozy Season — Weighted Blankets
We all love the change in seasons, going from wearing sandals and shorts to boots and thermals can be thrilling. A new season brings fresh adventures and activities, but it's the cozy time when you're still at work and it's dark outside.
There's something I adore about being cozy and warm. I'm not sure how to explain it — but it's more than an activity, it's a mood! A night indoors in front of a fire with a steaming mug of hot chocolate.
Cozy weather means thick fuzzy socks, hot drinks, candles and quilts. Most importantly, you need an excellent blanket, one that can completely turn you into a burrito. There are so many different types of covers today but the latest and coziest are weighted blankets.
A weighted blanket is used as a sleep aid and to reduce anxiety — with interior weights weighing anywhere between 5 and 30 lbs. Metal chains or glass beads are sewn into the traditional stuffing making them heavy but soft as well.
An October 2022 Study reveals that they can be quite beneficial. Weighted blankets are said to increase melatonin levels. According to the Washington Post, this comes about by deep pressure stimulation that's associated with "reduced sympathetic arousal, or fight-or-flight response, and increased parasympathetic arousal, or rest-and-digest response."
In 2020, Håkan Olausson — a neuroscientist at Sweden's Linköping University — and his colleagues conducted a random controlled trial. This consisted of 120 patients with psychiatric disorders who were given weighted blankets to use for 2 weeks. These patients reported reduced insomnia and less daytime fatigue.
Assistant Professor at Michigan State University, Dr. Robin Tucker says "We don't know how, exactly, weighted blankets work. Some researchers believe the pressure provided promotes activation of the parasympathetic nervous system (PNS). PNS activation causes heart rate and blood pressure to decrease, helping you relax and feel less anxious — both of which should promote sleep."
Yes, these weighted blankets have some scientific backing and claim to help reduce insomnia among other benefits. But the most fantastic thing about these blankets is they're damn cozy!
I'm simply obsessed with weighted blankets. They make the cozy season for me, I wouldn't bundle up in anything else. So, I picked some up for my family
I've narrowed down my top 3 recommendations:
All products featured are independently selected by our editors. Things you buy through our links may earn us a commission.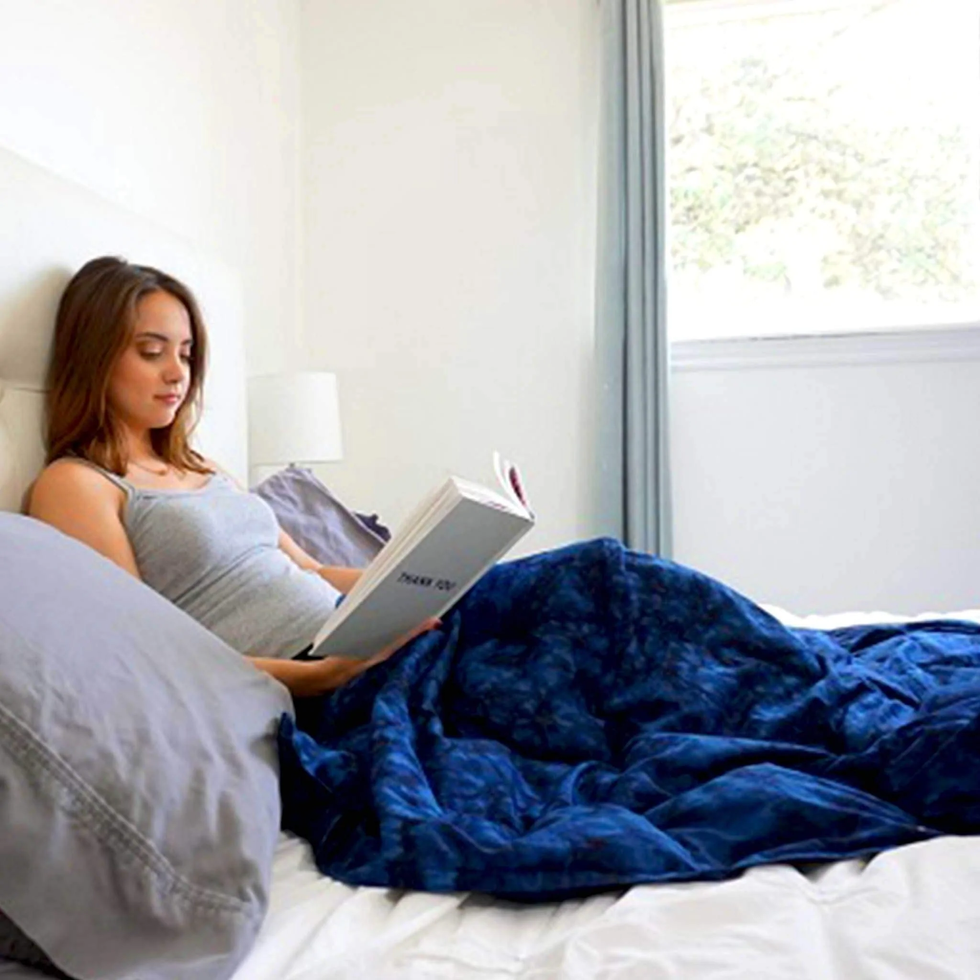 Mosaic
Love, Love, Love. This exquisite indigo blanket has an internal wave design that's super calming. They're hypo-allergenic and their weights are spread equally throughout. Get them in 5, 8 or 10 lbs and as a throw, kids-sized or twin.
Pro Tip:
Your weighted blanket should be 10% of your body weight so check their guide before adding-to-cart.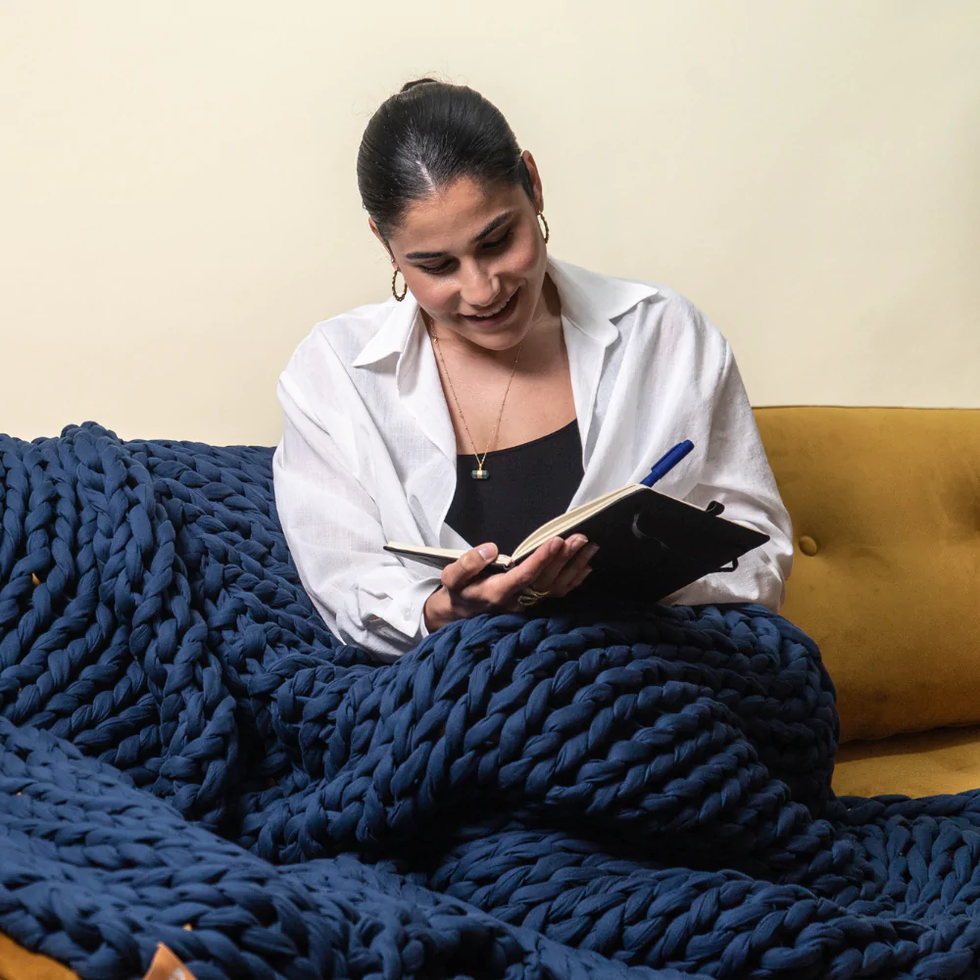 Remy
The Remy Weighted Throw is beautifully knitted, contains incredible pressure and looks fine — even on your sofa. Made from 100% cotton, it's Oeko-Tex certified and doesn't contain artificial filters within the layers. Rather than traditional glass beads, these weights are chunky weaves. And due its woven design you can even use it in the summer!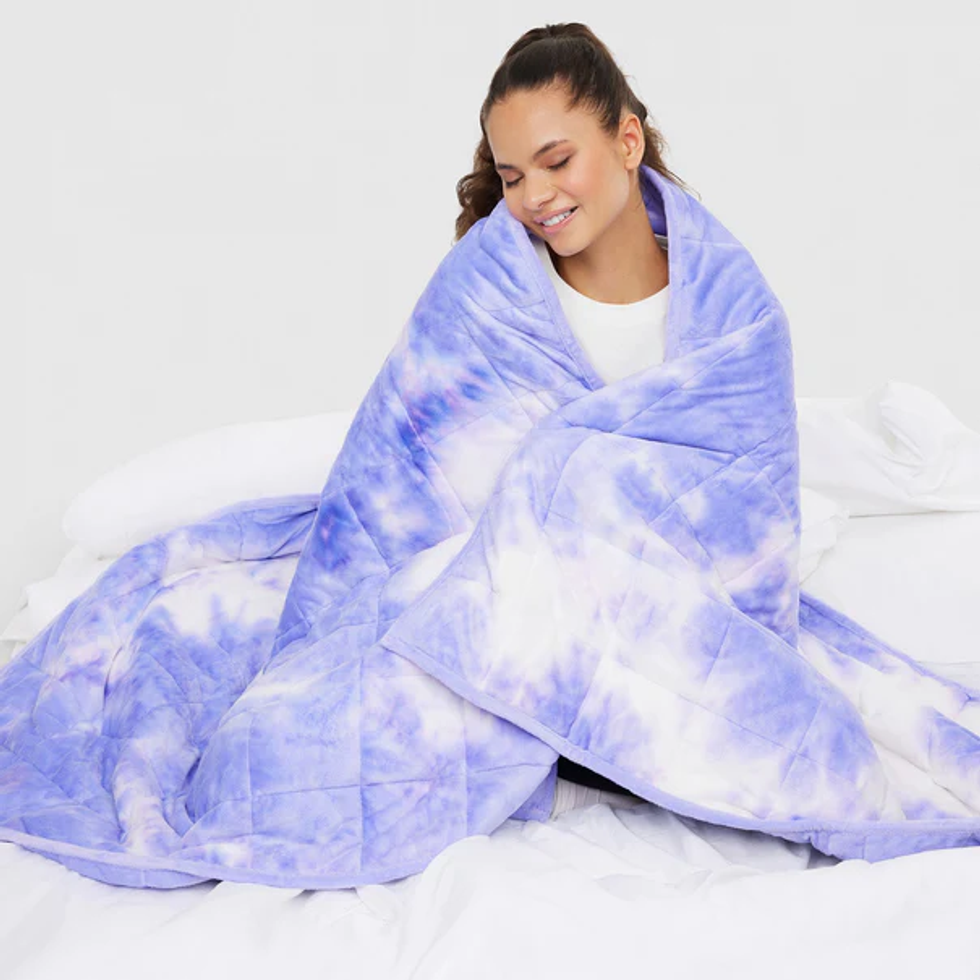 Oodie
We've all heard of Oodie and this is one of my faves. Hand washable, it's made from a special, ultra-soft, ultra-snug plush fabric that helps you stay warmer for longer. It's filled with non-toxic glass beads in separately sewn pockets.
Pro Tip: If the blanket rips or leaks, time to toss it out.
Lounging on the couch with my Oodie on and this weighted blanket over me? I really cannot get any cozier. Plus, it's totally helping my insomnia — I want to lay in bed all day, every day.