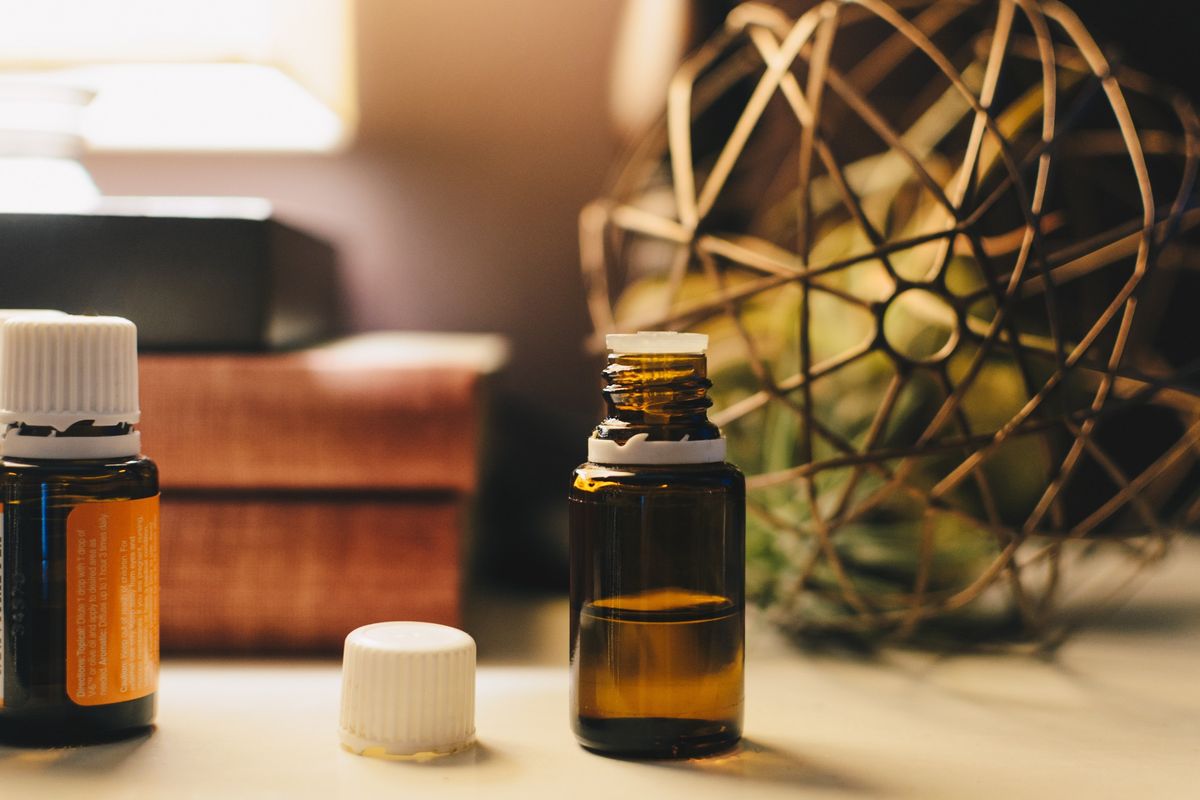 Why doTERRA essential oils are essential for you
Everything you need to know about doTERRA essential oils
Essential oils have gained a lot of popularity in recent years, from office diffusers to yoga classes incorporating oils. This made me wonder if they truly are beneficial or just a fancy air freshener. I talked to my good friend who has been working with doTERRA products for a while and swears by them. This is what I learned.
What are essential oils?
Essential oils are a volatile compound found on the flowers, leaves, stems, and roots of varying plants. Every essential oil is made up of many different chemical compounds which play a role in protecting the plant and has benefited people for thousands of years.
Background

doTERRA was founded in 2008 and has been revolutionizing the industry in essential oils ever since. They helped to create a market standard for essential oils and have committed their business to cultivating the highest quality oils on the market.
According to their website, they created a new standard for market quality- Certified Pure Therapeutic Grade (CPTG)- which they use to rigorously test all their oils and ensure the purest product possible. This process ensures that there are "no added fillers, synthetic ingredients, or harmful contaminants in their essential oils that would reduce their efficacy." A company can market a product calling it "100% pure essential oil" when it may only contain 1-2 drops of pure essential oil in the bottle since essential oils are not regulated by the FDA. Because oils can affect you on a cellular level, doTERRA's CPTG standard is crucial to maintaining the highest quality and keeping the industry honest.
In order to keep the quality at its highest, doTERRA partnered with its farmers to ensure that the plants are grown in ideal conditions in their natural habitats. Just like with wine, factors like the amount of sunlight and water provided, the quality of the soil, and when the plant is harvested, will all impact the quality of the oil. By creating a concept called co-impact sourcing, doTERRA can ensure that the farmers are ethically treated and effectively paid, while aiming to improve the "individual, social, economic, and environmental well-being" of each location, according to their site.
How to Use Essential Oils

There are three main ways to use essential oils: aromatically in a diffuser or simply smelling the opened bottle, topically applying the oil with a carrier oil, or ingesting by diluting 1-2 of drops in water (there are different schools of thought on this, however the FDA considers them generally safe to consume).
Our Top 5 Picks for You
If you're new to essential oils, or just want to build a strong foundation, I would recommend starting with these five oils.
Frankincense
This is an oil with numerous benefits because it has so many different chemical compounds. Frankincense is used for brain support, good for cellular support if you feel under the weather, helps lessen the appearance of blemishes, and soothes and relaxes the mind.
Lemon
This is a good all-purpose oil and has many uses. Lemon can be used in a diffuser as an air freshener and purifier, you can dilute a couple of drops in your water to promote digestion and help your body stay more alkaline as opposed to acidic, and it can be used for cleaning while boosting the mood.
Peppermint
Peppermint oil should be a staple in everyone's oil collection. Peppermint has respiratory benefits and can aid in opening up airwaves for deeper breathing. It can be applied topically to the temples to help with tension headaches and migraines, or dilute in water diluted in water to help with stomach aches and digestion.
Lavender
Most people know about the relaxing effect of lavender, but it goes beyond simply relaxation. Lavender is used for calming the nerves and soothing anxiety. Rubbing a couple drops on your wrists and temples can help to relieve tension and stress. The floral aroma of lavender can also aid in a peaceful sleep when applying to feet or spraying onto pillows at bedtime.
Ylang Ylang
This oil is rich and antioxidants and is good for healthy hair and skin. Ylang Ylang has a floral scent that nourishes damaged hair and refreshes dry skin. You can add a few drops to a carrier coconut oil to use as a hair conditioner while enjoying the relaxing floral aroma.
Blends
doTERRA also has proprietary blends created specifically for what their customers need. A few blends that I'd recommend trying are: Deep Blue to be used for muscle tension or tightness before or after a workout, Cheer to be used to promote positive feelings and wash away the blues, and Serenity to encourage a sense of calmness throughout the day or restful sleep at night.
Whether you're looking for relaxation, brain support, relief for sore muscles, or digestive aid, doTERRA will have an oil to help you. Click here to check out their other oils and products.