If there was ever a time for practical gifts - it's now. The best gift is something you need and will actually use, but wouldn't necessarily buy for yourself.
So here at TopDust we started searching, and then found the brand that ticks all our gifting boxes this year. Should we keep this secret to ourselves?
Nah, that is not the holiday spirit. So here you go, it's Ekster!
With their expanded product range Ekster has something for everyone. From their OG Parliament wallets, to the iPhone accessory collection, to their cardholders, trackers and various designed wallets, Ekster provides an endless range of stylish high quality luxury gifts that you can be sure your giftee will love and use every day.
Let's start with theParliament wallet ($89). It's been a firm favorite in our office for a long time. The Dutch design is super slim and screams exquisite quality in all 7 shades. It's a bi-fold wallet with a box cardholder and button mechanism. The button on the bottom left corner swiftly ejects all your cards without having to open the wallet, giving you easy access to all of them. It's quick, easy and looks impressive.
The box cardholder can handle 6 cards, along with 3 to 4 more inside. It also has an external pocket and an internal cash strap while still remaining super slim in your pocket. The Parliament wallet is perfect for anyone, male or female, who uses a wallet to carry many cards and not too much cash. The coolest part about this wallet is the button. With one click, your cards pop up for easy access.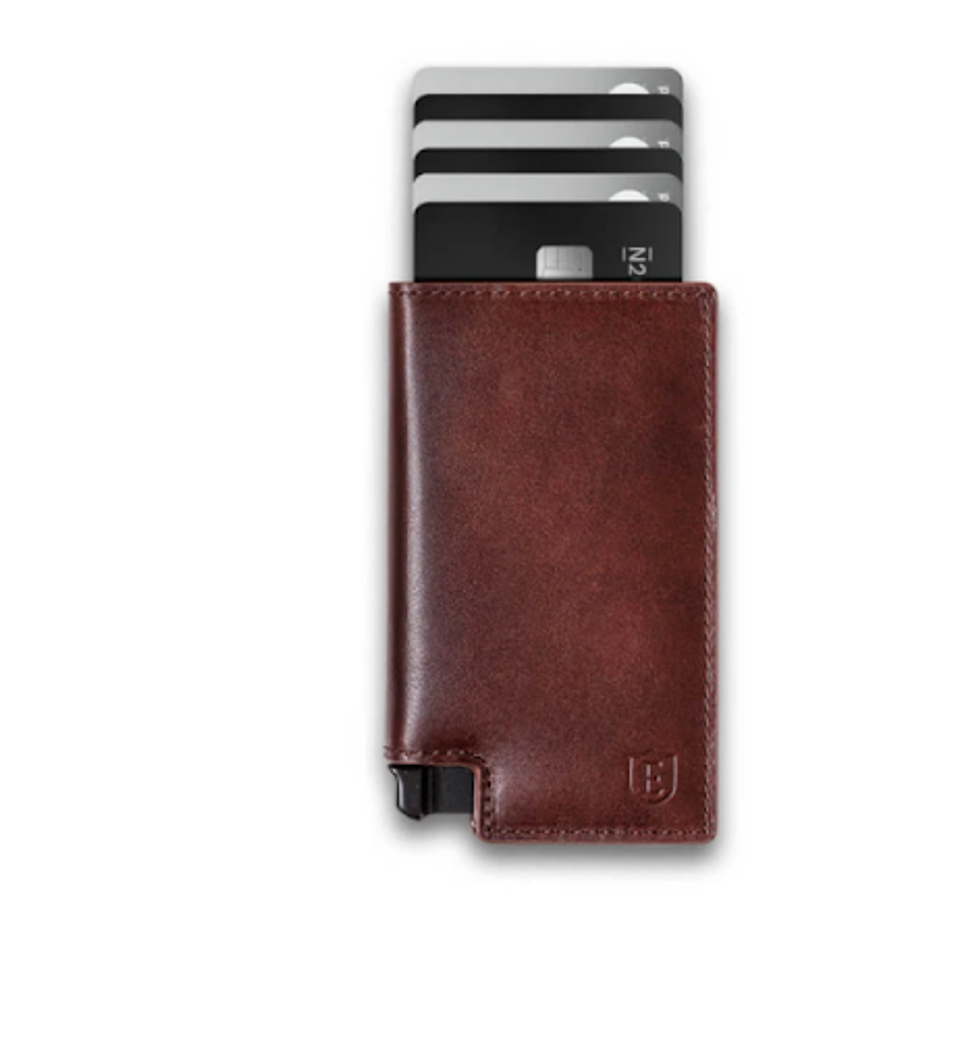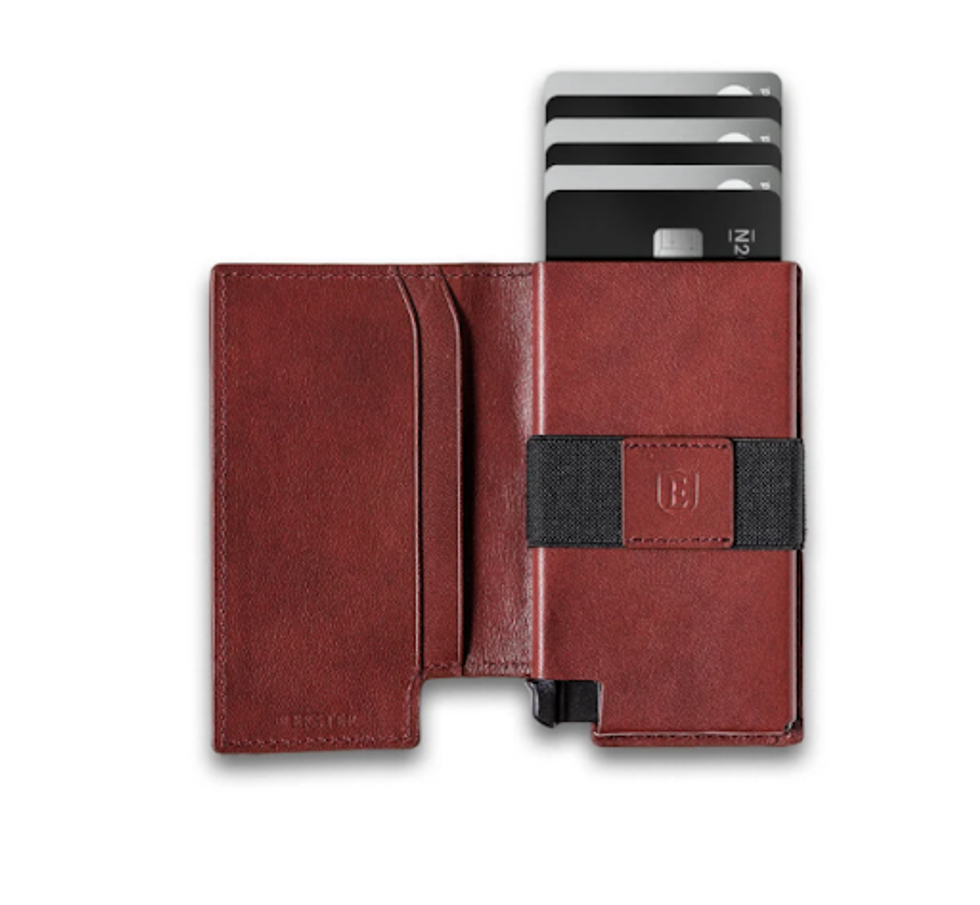 Of course it comes with RFID blocking to save you from data theft, but their wallets are even smarter thanks to the Ekster tracker ($59). This voice-activated Chipolo tracker allows you to track your wallet from your phone - and vice versa - via Bluetooth connection. And when your wallet is out of Bluetooth range the Chipolo's worldwide GPS tracker network spans across the globe to help you find your wallet.
Ekster's tracker is solar-powered, with a full 3-hour charge that lasts up to 2 months. Plus, it's compatible with Google Assistant and Amazon Alexa for voice control. A trackable wallet makes sense, especially for that person who loses their wallet when going to the bathroom in their own home.
Next up are their iPhone cases. They have a full collection dedicated to the iPhone 12 with aCase ($59), Magnetic Cardholder ($29) andFolio ($39). The case is perfect in a sleek black design with ridged edges protecting your lens and screen from scratches and damage. The inside of the case is lined with ultra soft microfiber and doubles as a discrete spot for a cash, a SIM card, and reset pins.
The true secret of this case is the discrete built-in magnets which allow you to attach the Magnetic Cardholder or Folio to turn your smartphone into a smart wallet. The Cardholder provides extra storage for up to 4 cards and cash, while the Folio transforms the cases into a bifold design with storage for 6 cards and cash.
And to the skeptics out there, the Cardholder and Folio really do stay put all day long--it's one powerful magnet. The Folio and Cardholder are even compatible together.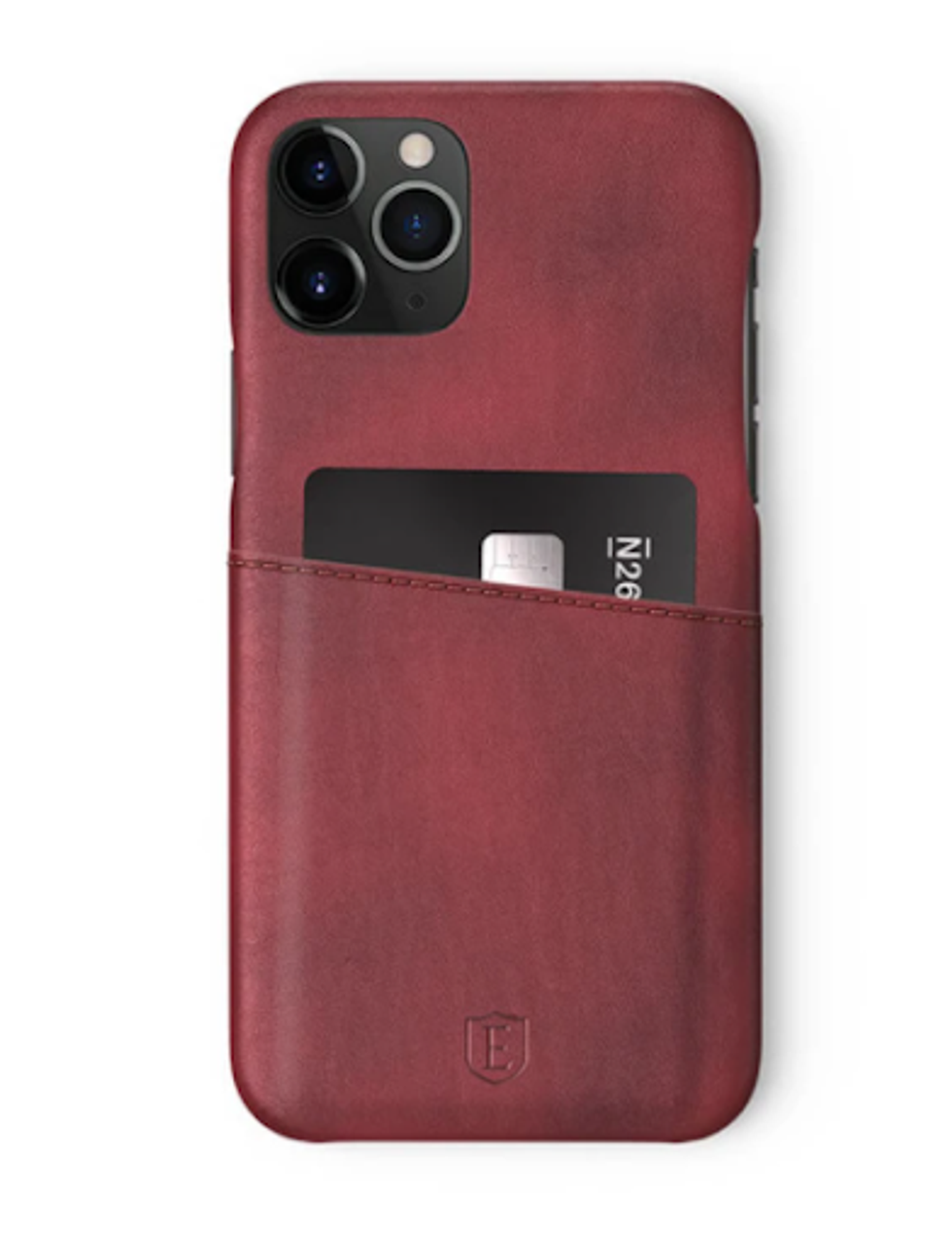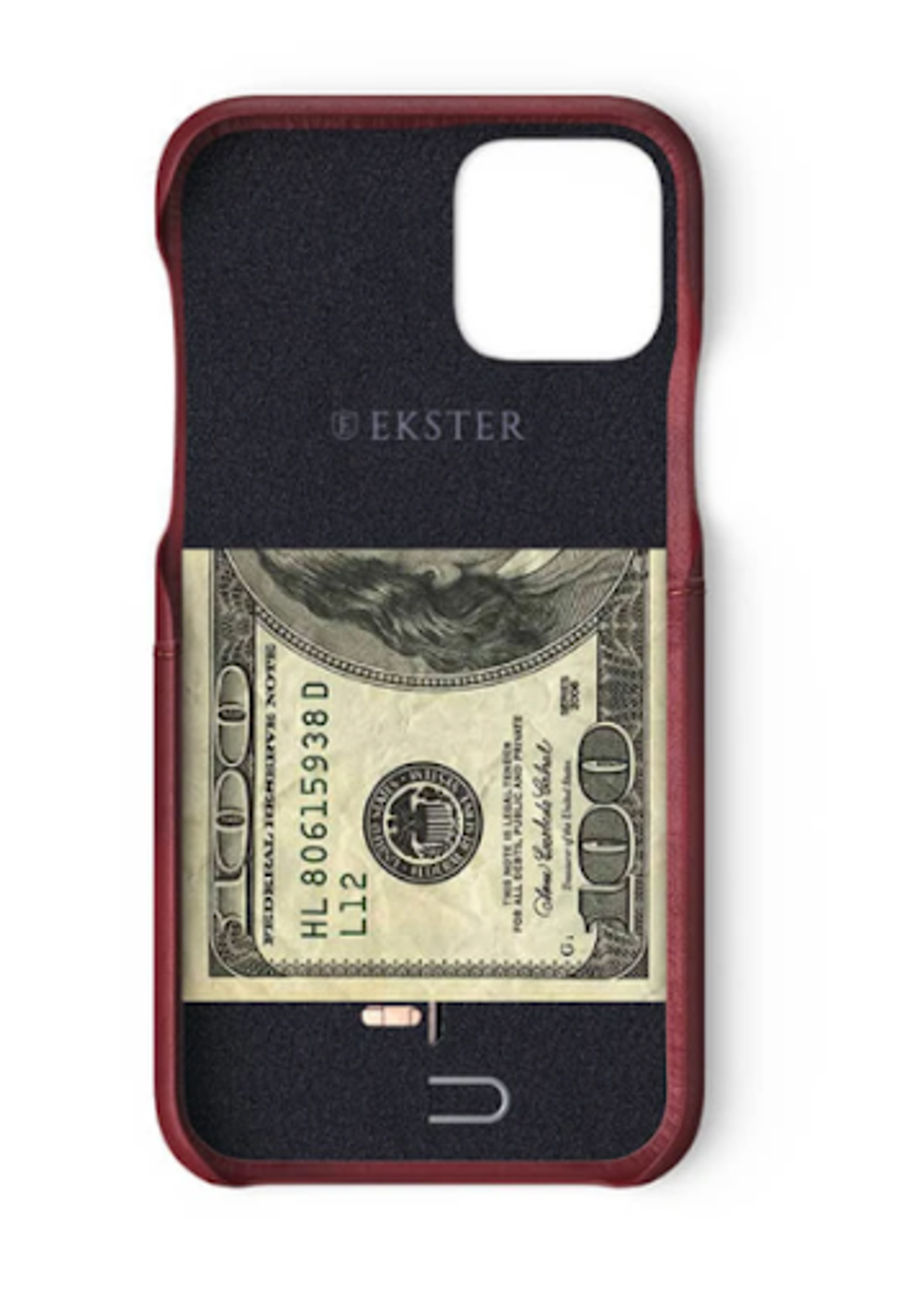 Ekster also offers iPhone 11 Pro and X/XS cases ($49) in four different colors. With an all-in-one feature it has room for two cards and a special hidden spot for you cash. While offering extra screen protection and microfiber lining, all wrapped up in durable top-grain leather tanned to last a lifetime.
In fact all of Eksters products are made with premium, high-quality Italian leather with gold-rated Leather Working Group environmental protocols, apart from their recycled, vegan-friendly collection.
And they didn't just stop at the Parliament wallet, they designed and created three other wallets, so there truly is something for everyone. The Senate Cardholder ($79) comes in all 7 colors with the quick card access feature and a removable cash strap. Ideal for someone who mostly carries cards but occasionally has a few bills on them, as it can hold up to 10 cards and a few bills.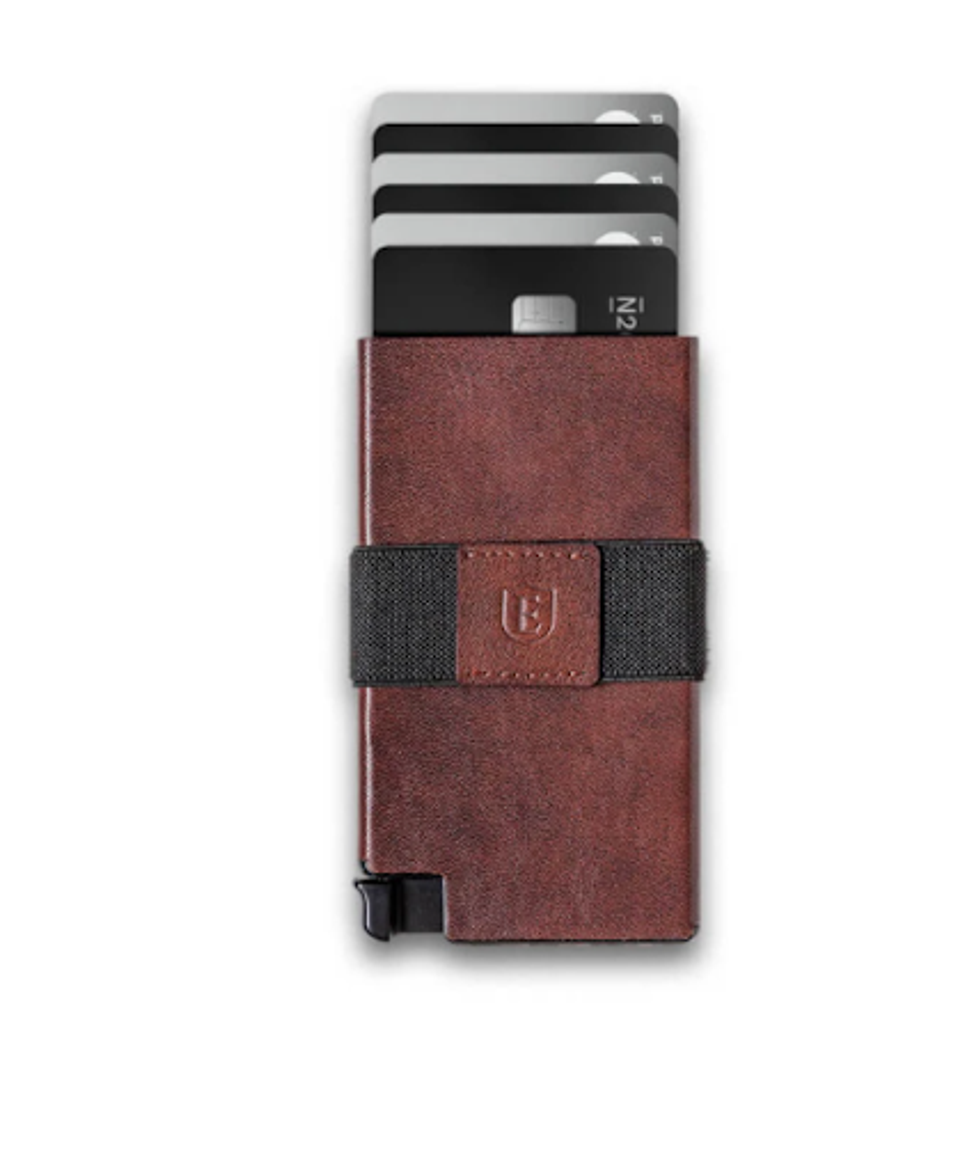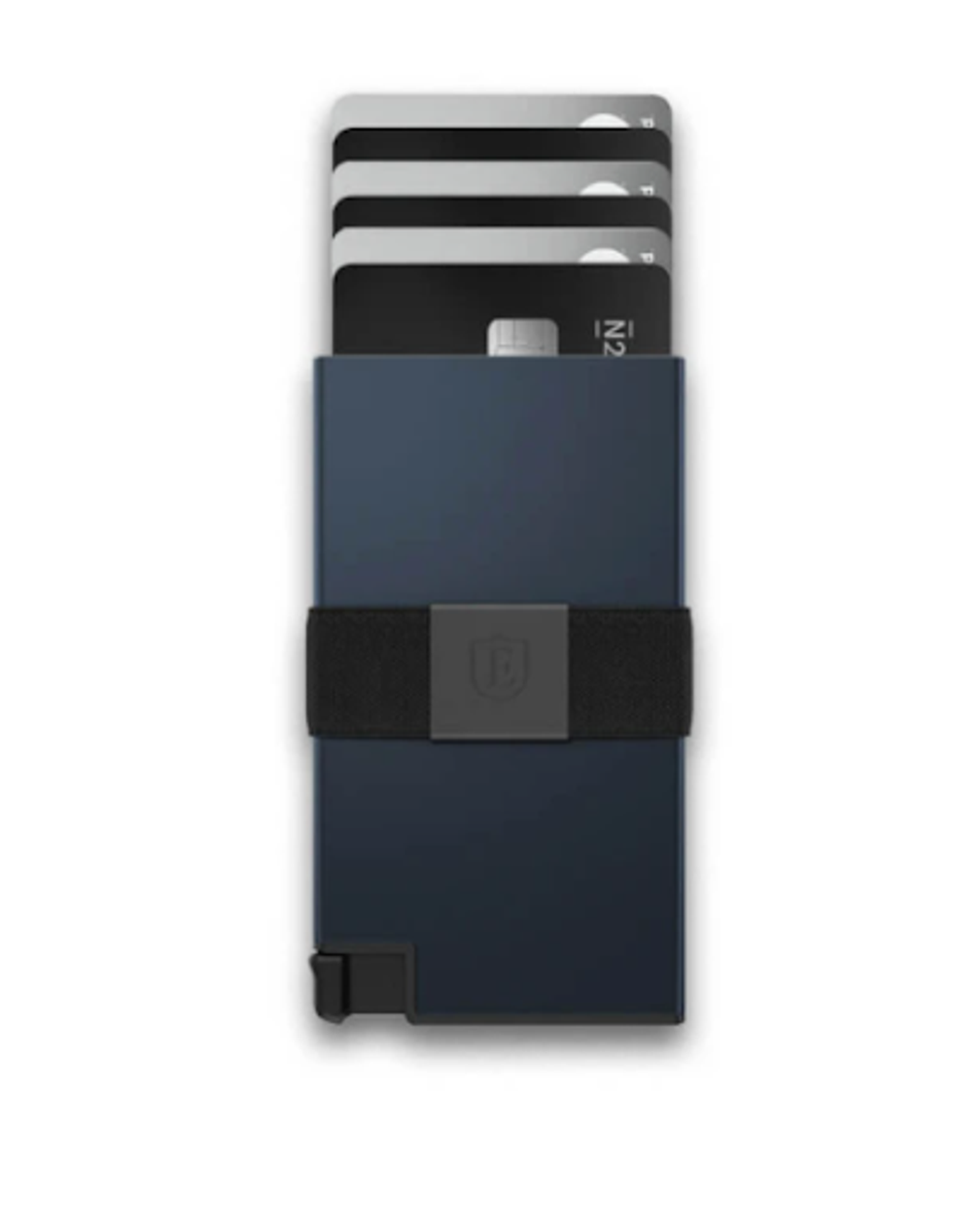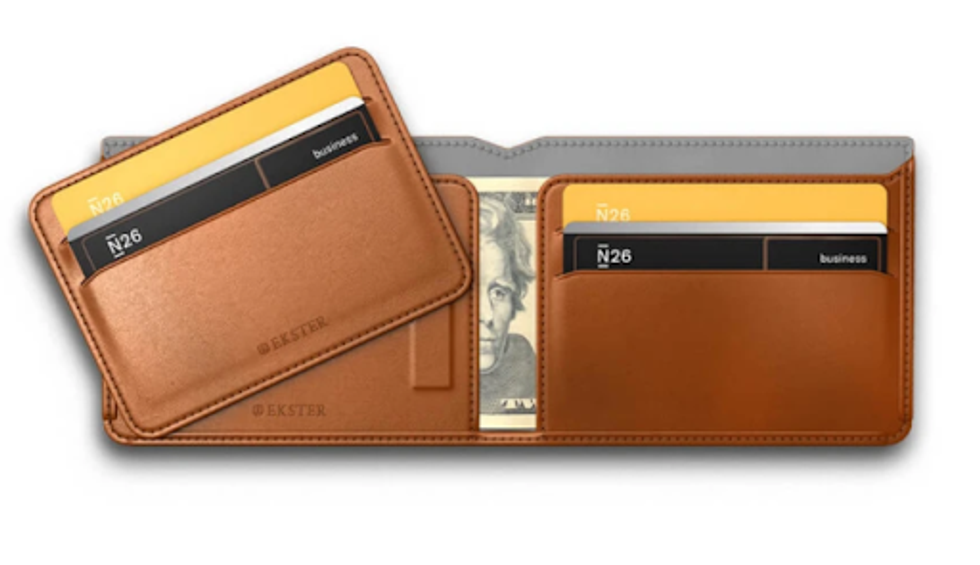 The Aluminum Cardholder ($79)is a replica of the Senate with a space-grade aluminum finish to hold up to 12 cards and cash in the removable strap.
The Modular Bifold ($89) in three sophisticated colors is the one you get for the hard-to-please person on your list. It's an all round crowd pleaser, for the person who can never make up their mind. The Modular wallet provides space for everything you have but also comes with a removable magnetic cardholder for the days you want to travel light. None of the hassle of rearranging your cards, simply just snap the cardholder in or out depending on your mood.
And don't worry about it being bulky, at 0.4 inches, this is the slimmest bifold which still fits over 12 cards and more than 12 bills. Thoughtful touches like the easy access slot make sure you never fumble for a bill again, or have to pull out your cards just to scan them.
Don't forget all their wallets match perfectly with the tracker to make your wallet unlosable. And if you're shopping for a techie, check out their key holder and tracker which will organize, secure, and make your keys easily accessible.
No matter who you are shopping for, Ekster has a special and thoughtful gift for the ones you love. And when you see them using it everyday you'll feel great too.