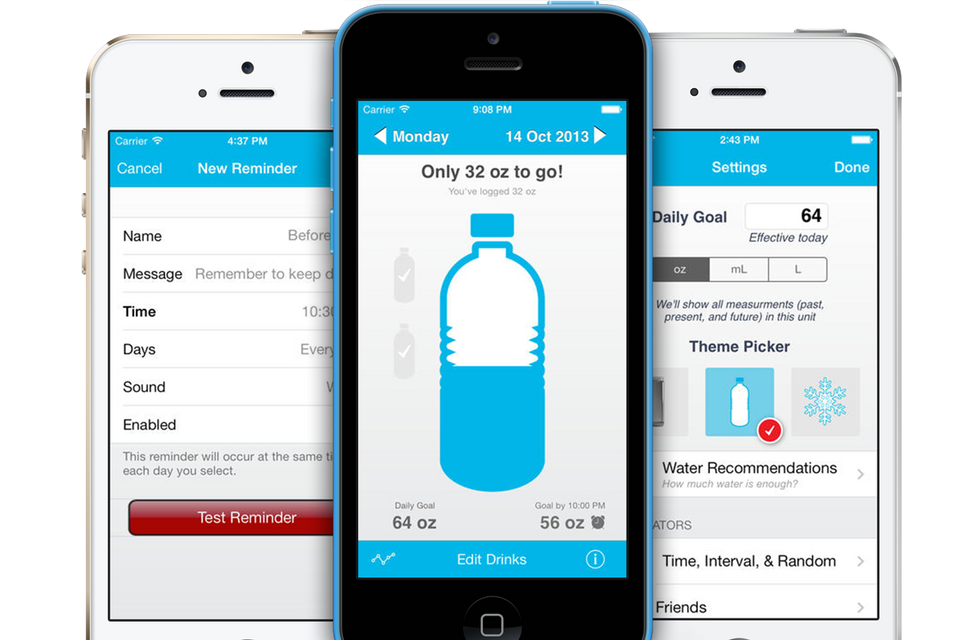 Keep track of your hydration with the Waterlogged app
With this app, you'll be able to keep tabs on your water intake and live your healthiest life
We know staying on top of your water intake can be tough. With only so many hours in the day, as well as the many hats one must juggle at the workplace, it can be easy to lose track of one of our most important necessities - water. The truth is, your water intake actually has to do with a lot of things - your skin, your sleep schedule, your productivity, but most importantly your health. If you haven't been feeling your best lately, it might just boil down to you not drinking enough water - and we're here to help.
With Waterlogged, the app that's been designed to help you improve your hydration, you're able to keep track of how much water you drink per day and what you can do to better those numbers.
Getting started is simple: you record every time you drink a glass of water, or a water bottle. You're able to label as well as change the size of each intake for better accuracy. Every time you drink water, you're able to add it to meet your daily goal. It even comes with photo integration! If you're someone who's usually on the go, you can snap a pic of your glass of water and have it immediately added to your water intake.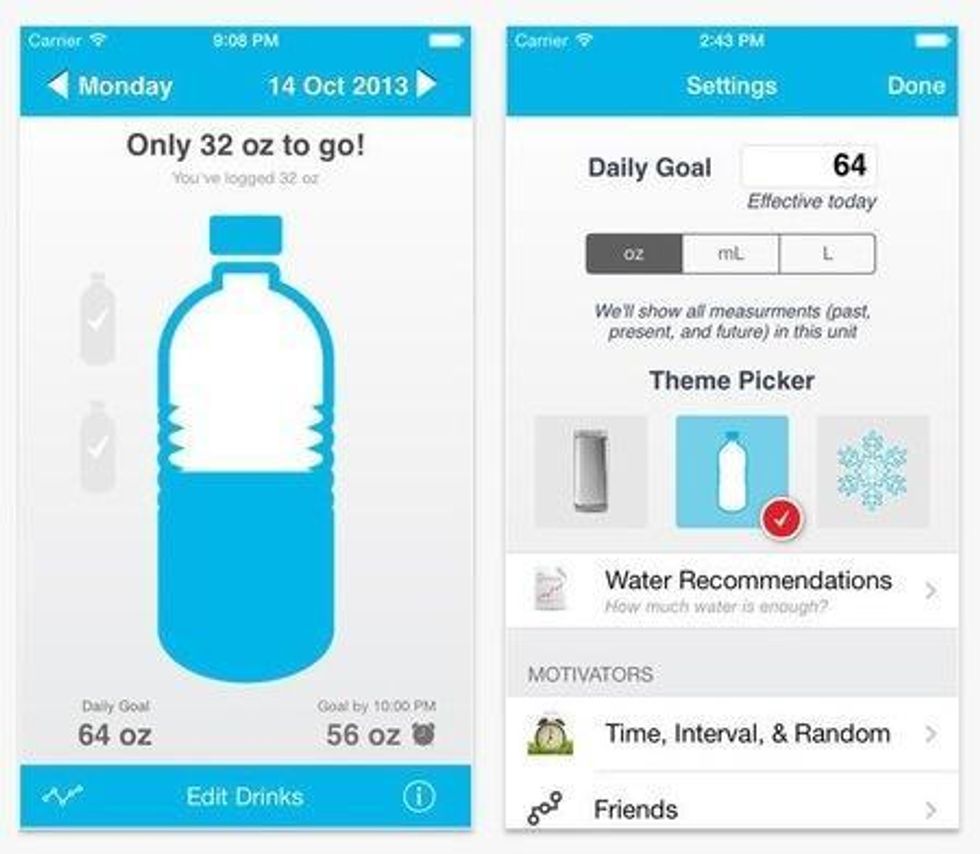 Not only does it track your intake, but it also lets you set up reminders throughout the day so you're never too long without a drink. You can set up the reminders so that they pop up at a specific time, or sporadically so it'll remind you whenever it sees you're behind on your goal. When you meet your goal for the day, it celebrates you with a reward. The app is extremely user-friendly, easy-to-use and lets you customize and vary your water intake as much as you need to in order to fit your lifestyle. It'll be nearly impossible to miss a drink with this app.
My life has improved dramatically with the use of Waterlogged, so I can say that if you're looking to improve your lifestyle and become a healthier version of yourself, this is an amazing first step. With Waterlogged, you can be sure you're on your way to feeling more you.
Waterlogged works with Apple Health, Fitbit and more. It is a free app, but $3 will let you integrate a more detailed no-ads experience. Make it a part of your life and download it via Itunes store.
"My Dr recommended this app to me." — Hdsg27, US App Store, April 2011