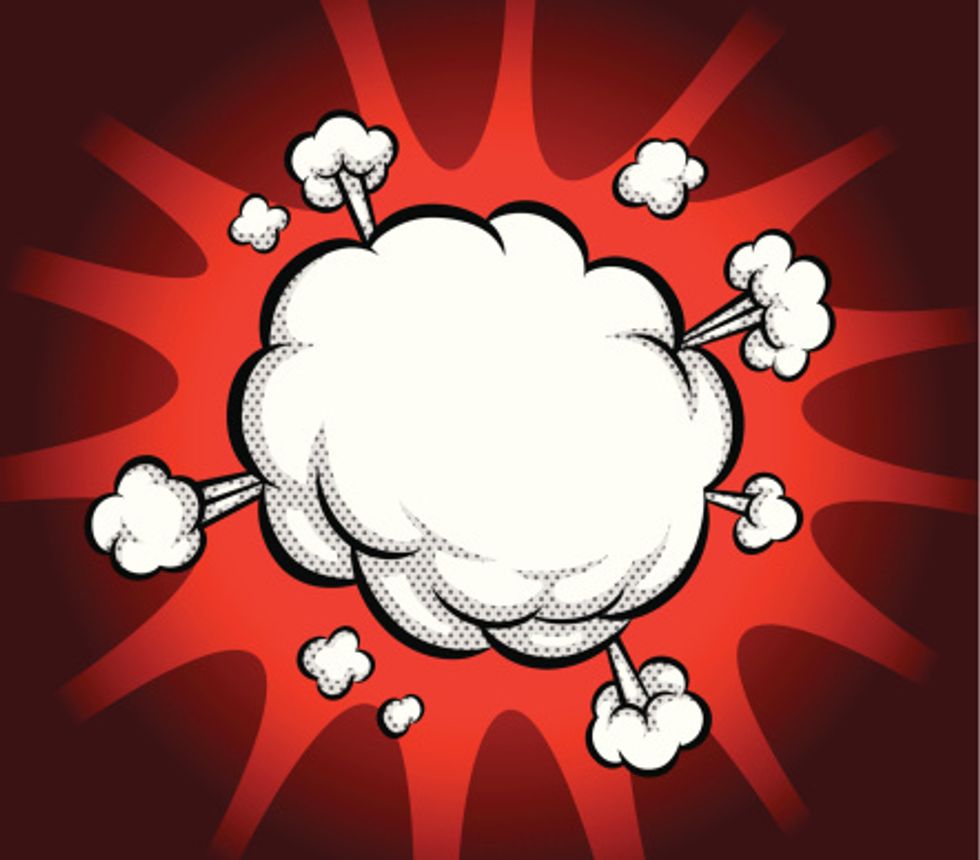 This May Be Graphic: On Riad Sattouf's Groundbreaking Memoir in Pictures
For generations, cartoons have been telling the stories that words alone simply can't. From the comic books of my early days, to the New Yorker cartoon calendar currently sitting on my desk, I'm "drawn" (ha) to the way they evoke a surreal mood, poking fun at often tragic issues. In a few strokes of a pencil, so much can be communicated.

Riad Sattouf, the Franco-Syrian former cartoonist for France's infamous satirical magazine, Charlie Hebdo, is no beginner in the graphic world. His work in the magazine was only the start of a career not only as a cartoonist, but also as a filmmaker. But now, Sattouf is attracting attention for what may be the most meaningful work of his life.
It's a memoir told in pictures. A #1 bestseller in France, Sattouf's L'Arabe du Futur(The Arab of the Future) tells the story of Sattouf's childhood shuffled between the very different worlds of Syria, Libya, and France. Coming from a French mother and Syrian father, Sattouf is understandably confused by the world. His striking blond hair is such an anomaly in the Middle East that he is immediately targeted and bullied. He must confront the difficulties of learning a new language and a new way of life. Published in different tomes (volumes), Sattouf entrances the reader with compelling cliffhangers that make it almost impossible to wait until the next one comes out. For those fortunate enough to know French, you'll get the chance to find out what happens next even sooner.
Tome 2 of The Arab of the Future has just come out in English. It details Sattouf's first experiences with school in Syria, starting with a school mistress that can at one moment be sweet, and the next, slap the hands of her students in a fiery rage. His father dreams of building a luxury villa in the middle of a field, his mother dreams of going back to France, and his baby brother Yaya is too young to have an opinion just yet. A horrible crime occurs that echoes through to the last page, and beyond.
Sattouf's skilled caricatures evoke a powerful spirit that makes them three-dimensional. His drawings are both adorable and terrifying, capturing all of the fear and wonder that surround childhood, especially in a new world. Not since Marjane Satrapi's acclaimed Persepolis has a graphic memoir so poignantly taught us about life in the Middle East from the point of view of someone too young to understand the complicated politics. Sattouf's collection of graphic memoirs can be devoured in a weekend, but can only be understood completely over a lifetime. While he writes about difficult challenges, he always maintains elements of humor that delight and surprise. Picture books are not dead. Check out this amazing series (well, at least the first two volumes) available now.