There's a reason you'll spot celebrities in the stands at every major tennis match. Besides watching that neon ball, there's the fashion. But tenniscore goes beyond the big leagues. Now everyone can dress like a tennis star, even without a superb serve.
Vuori's new Court Collection has something for everyone. The activewear brand offers high-quality clothing in innovative materials at affordable prices. The clothes are versatile and cute, but we keep coming back for the durable materials! Everything is built to last.
We've got a writer who's an amateur tennis
star
, so we asked her to check out this stunning collection. Here's why it has her stamp of approval for everyone.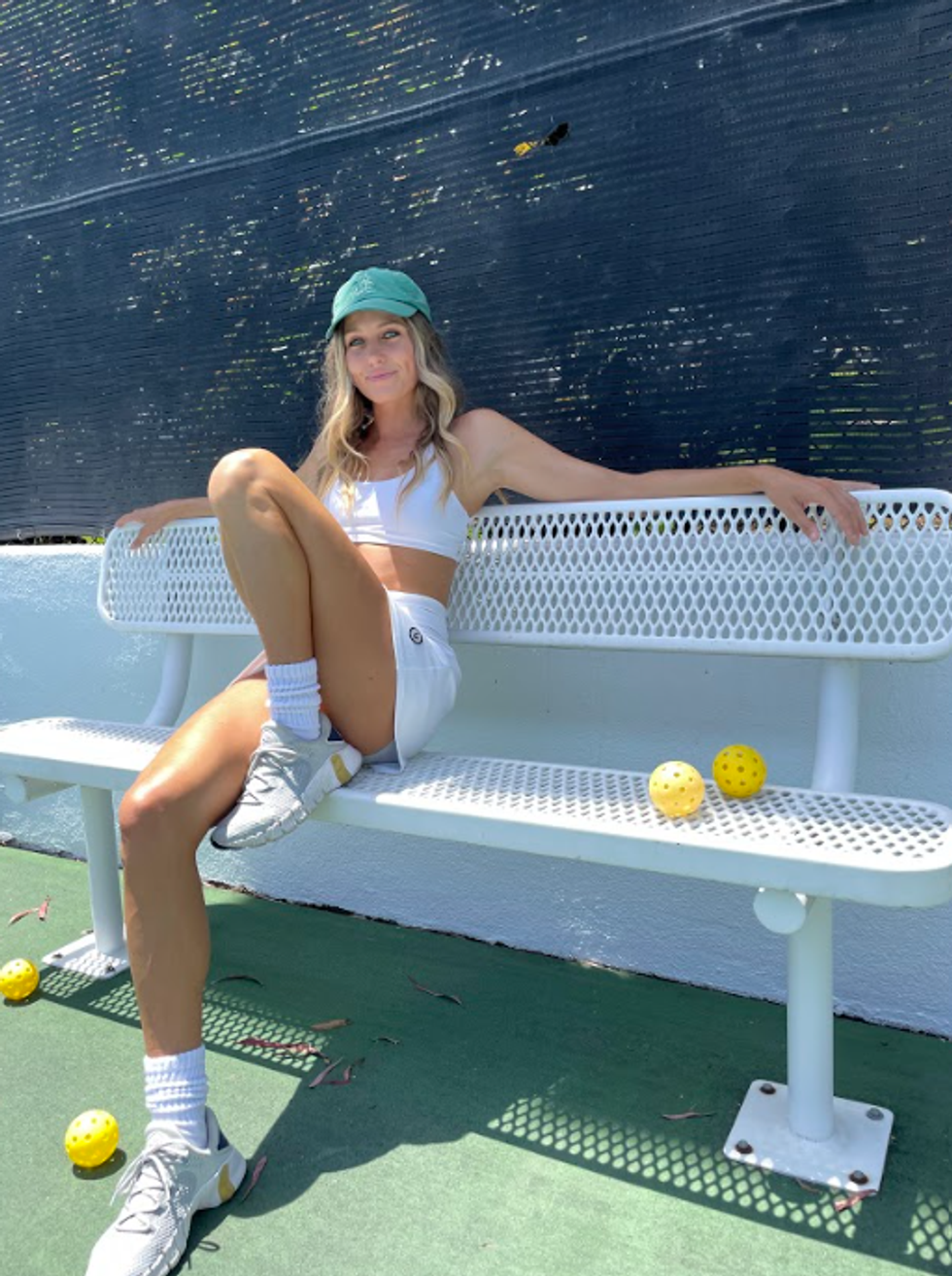 I toss the Vuori Volley Skirt in my gym bag, add some crisp white sneakers, and hit the courts. The built-in shorts liner and the tennis ball pockets (!!!) keep me confident. Do they help me win? No, my hours of practice do that. But they do help me look sharp while doing it!
For practice, I like the Seabreeze Short and Skirt. These two are so breathable, I never feel gross — even if I'm playing outside in the heat. The mesh liner wicks away moisture like it's nothing.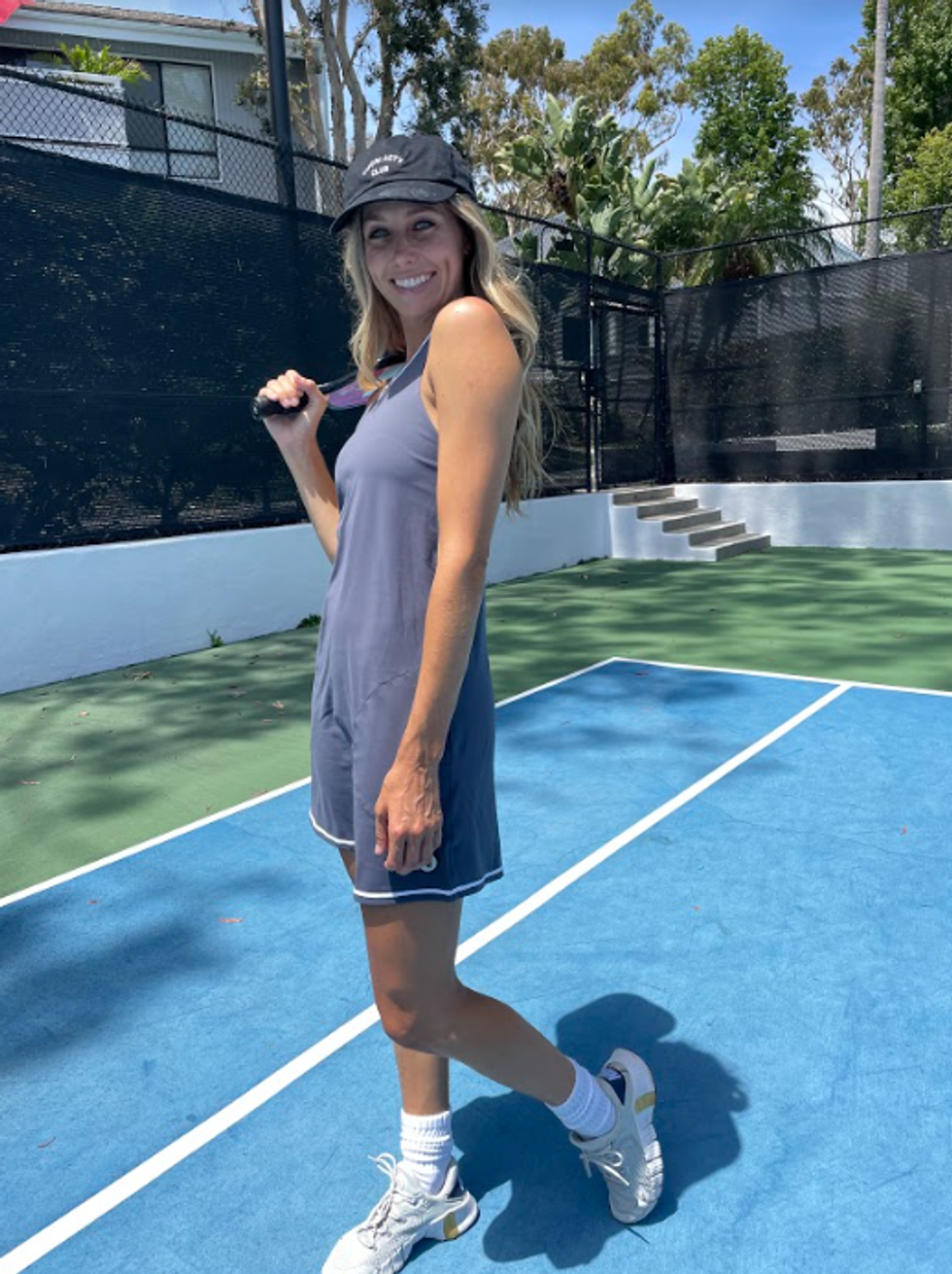 I live in athleisure, so I'm all about activewear dresses; so this Volley Dress is an obvious pick for me. The Cactus and Azure colorways have a subtle stripe, reminding me of a tennis ball (of course). And the moisture-wicking BreatheInterlock™ performance stretch fabric make this easy to move around in. It takes me from brunch to wherever!
Built-in shorts make sense for activewear dresses. But I often find they add unnecessary - and unflattering - bulk in the hips. Vuori skips the shorts and skips the bulk!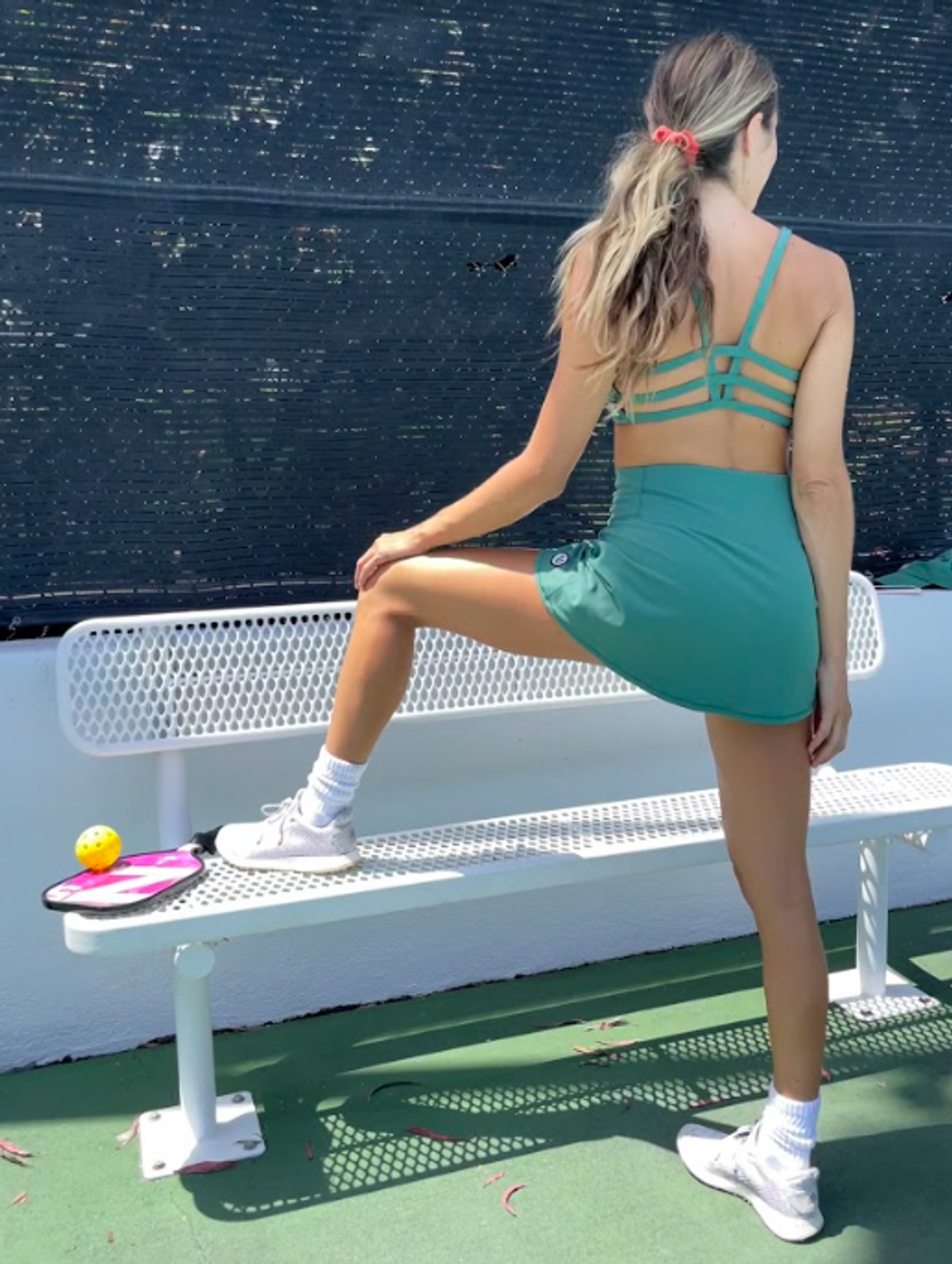 I went to the a huge tennis match this year and it was amazing! Getting to watch top players battle it out was incredible, but I was super inspired by the clothes. The preppy styles looked so trendy and clean.
Before I found Vuori, I tried Lululemon and Alo Yoga, but I just wasn't sold from my personal experience - it felt like every box wasn't being checked off and I knew there had to be a brand out there that could do it. Vuori instantly won me over, covering every need from price, quality, and design.
Vuori's fitted polo screams classic tennis. It's so incredibly flattering and soft thanks to the ultra soft performance rib. Paired with the Halo Performance Skirt - which is pleated in the back - it all feels very 2000's in the best way.
Vuori offers products for men in XS to XXL and women in XXS to XXL with performance tech built into their products. And with a Climate Neutral Certification on the way, this is a brand you can feel proud wearing.
We love all of their new lines, so get started today.
JUST FOR YOU: Our Friends At Vuori Are Giving Readers FREE Shipping On All Orders $75 & Up! Follow This Link To Shop!