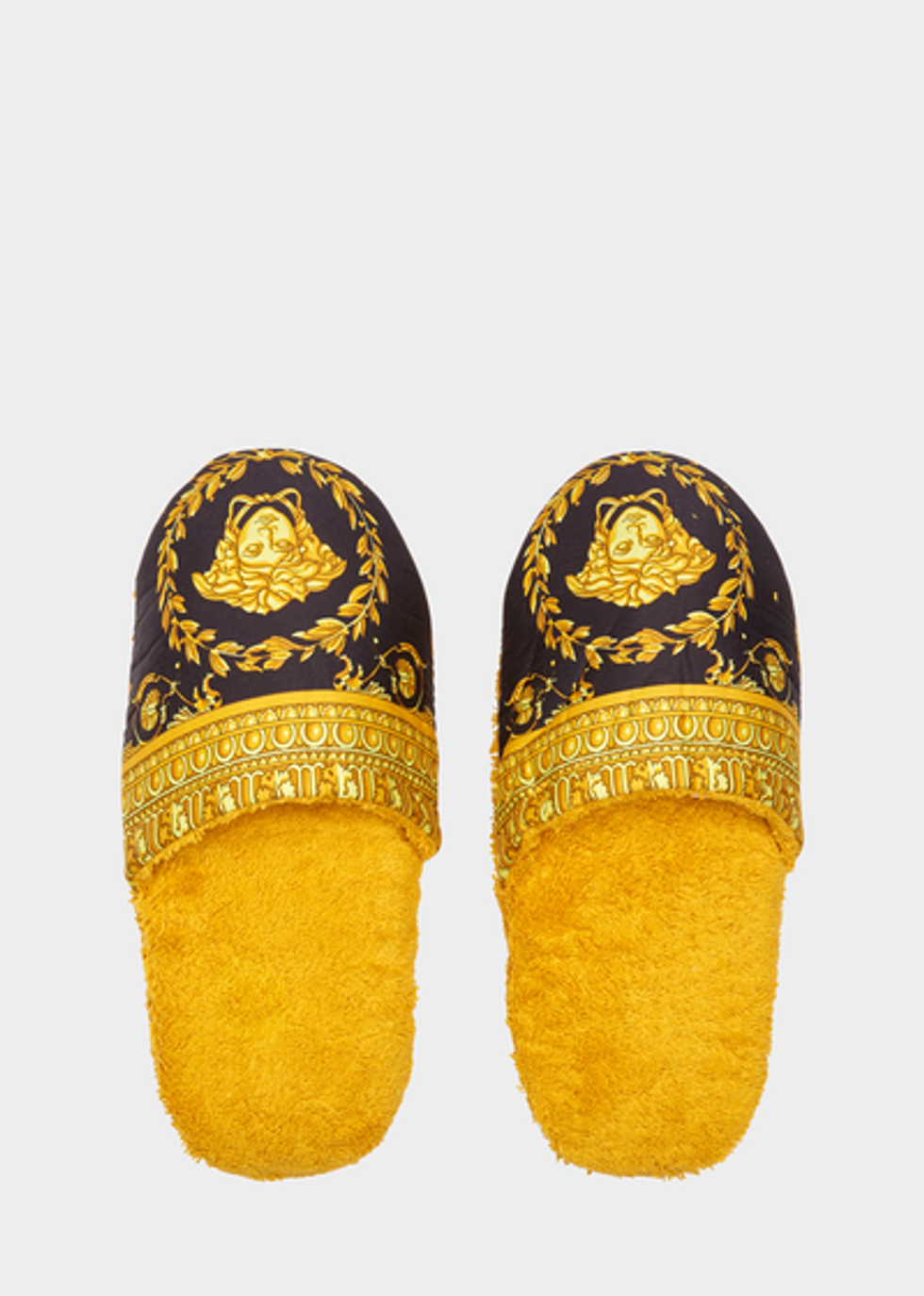 Versace releases a new line of Baroque bath slippers
Lounge about your home in absolute decadence.
It's hard, for many of us, to afford anything haute couture unless our job is to promulgate said couture, whether on the runway or in the pages of a high-end fashion magazine . This in mind, I was looking to treat myself and my jaw dropped when I found out that I could afford Versace (maybe not the hoodies with the brand's iconic Mudusa head logo or the gorgeous black and gold Heritage button downs, but baby steps).
This isn't to cheapen the legendary fashion line, but my hat comes off to them for giving (some) of their incredible products a price-tag that middle-class folks looking to splurge (a.k.a. me) could afford while still being able to put food on the table. It's for that very practical reason that I chose to buy the I ♡ Baroque Bath Slippers ($100).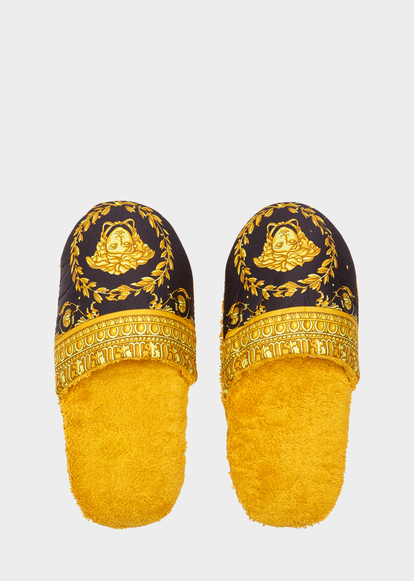 via Versace's Official Website
These little beauties of high-fashion for the home are a part of Versace's new Barroco collection. Aside from button down shirts like the Heritage and living room wares, the Barocco collection includes bath robes and towels more in the price-range of Versace's typical target customers, but the slippers—100% cotton wonders with white or gold printed patterns—are at most, with shipping and fees, $108.
Trust me, I know.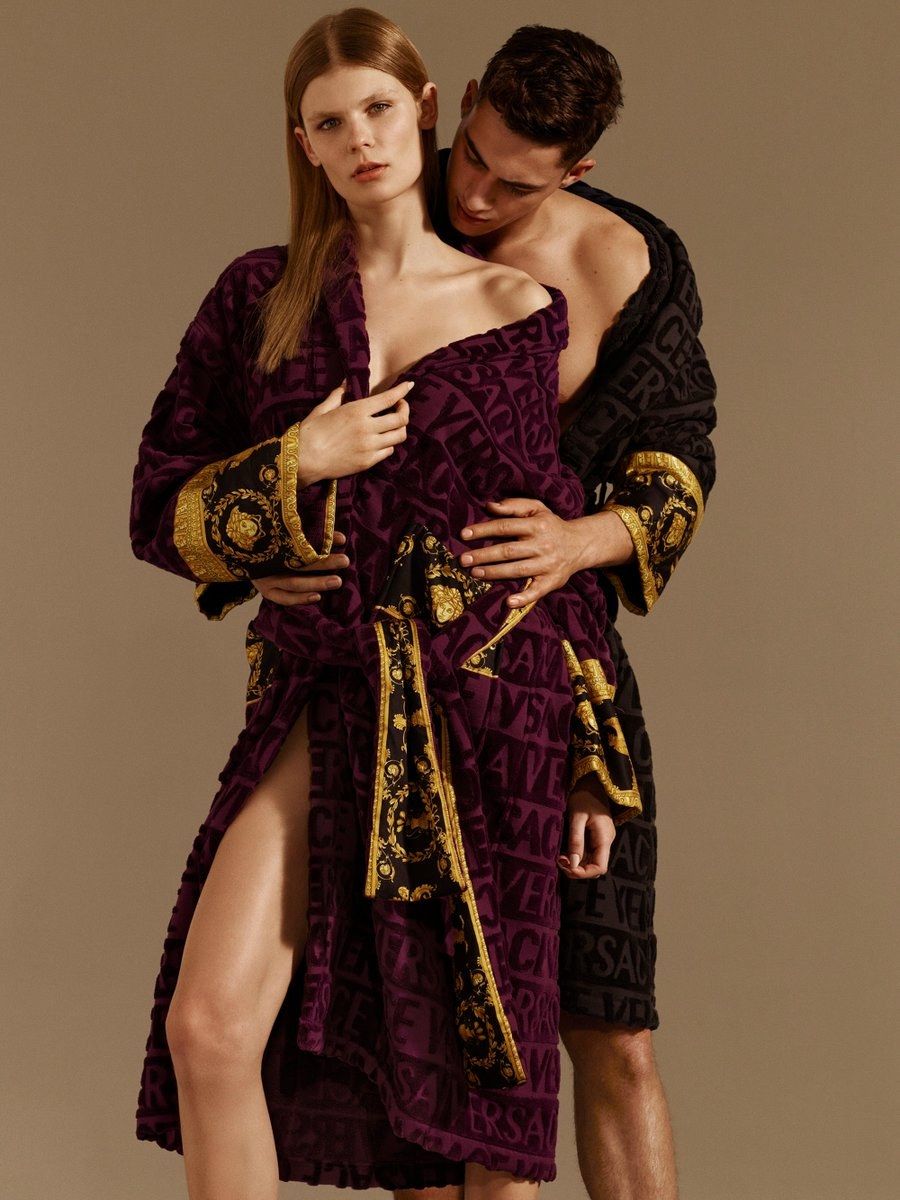 Via Twitter @versace
Let me put it this way: you're exhausted from a long day at work. If you work a job where you're on your feet all day, you're probably especially tired. You've brought home a bottle of three-dollar Trader Joe's Wine that you're about to crack open, and you're ready to relax. You want nothing more than to kick off your shoes, kick back, and close your eyes to breathe for a moment. Now imagine this exact scenario, except you slip on the most comfortable, chic slippers in existence. Treat yourself the way you deserve to be treated, and make your house your castle.

Get your I ♡ BAROQUE Slippers (and, if you're feeling decadent, browse through the rest of the Home Barocco Collection) on Versace's official website.