What's the definition of a good hair day for you? Fullness? Shine? Long, luscious locks? To get the hair you've always wanted, you need to look further than just the shampoo and conditioner you use.

We're sure you've seen every influencer under the sun plugging some sort of hair growth hack. But we're here to cut through the noise - we've found the only hair growth products you'll ever need from Vegamour.
We've been skeptical about hair growth products in the past as many of them contain toxic ingredients that can wreak havoc on your health. I was shocked to learn that the popular topical brand Rogaine contains toxins and synthetic hormones including Minoxidil that can lead to scary side effects like redness, Eczema, scalp irritation and even worsening hair loss - no thank you! Luckily, Vegamour's hair growth products don't contain any synthetic hormones or harsh chemicals.
Whether you're suffering from thinning hair (you're not alone, girl!) or just want locks that give Rapunzel a run for her money, we've got you covered. Vegamour has nailed it with their 100% vegan, natural hair growth products that yield some pretty impressive results. They have a lot of great products to tackle a slew of concerns but we're especially loving their GRO line.
Not sure what product is best for you? Here's a breakdown of our top 3 GRO products
GRO Serum $52 ($44 with subscription)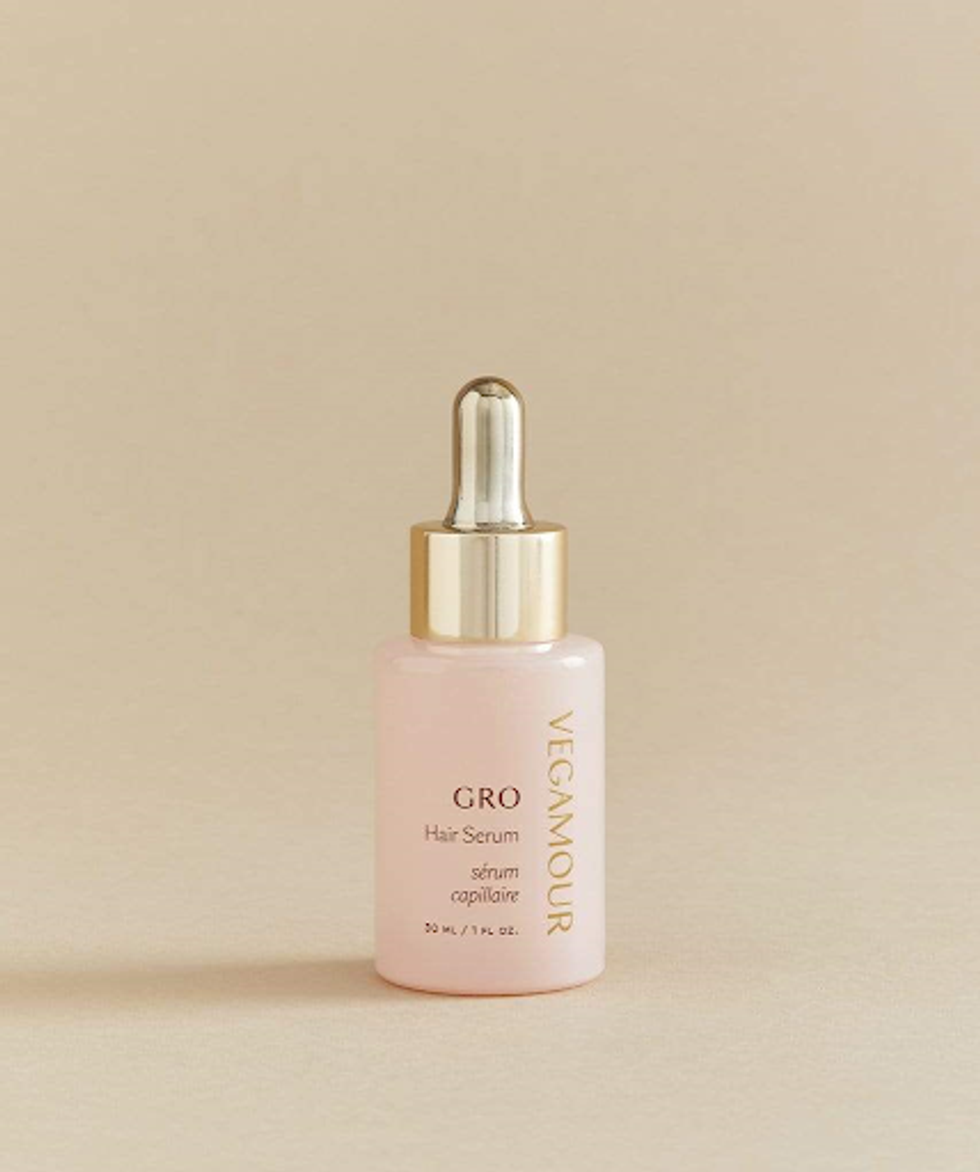 Vegamour's GRO serum is an all-star in our eyes. This miracle potion tackles thinning hair head-on with its blend of clinically-tested vegan ingredients. These ingredients do some pretty impressive things: mung bean helps to fortify cells, curcumin facilitates growth, and red clover is clinically proven to prohibit the production of DHT.
Designed to be used every day on towel-dried or dry hair, the serum can be applied all over the scalp. It's specifically designed to promote healthy circulation, soothe scalp irritation as well as revitalize & strengthen roots. When used consistently, you can expect to see up to 50% greater density and 76% less shedding after just 4 months! Luckily, all of Vegamour's products have a subscription option that sends you a new bottle every month and saves you money, so you never have to worry about running out and hindering your progress.
GRO Foam $52 ($44 with subscription)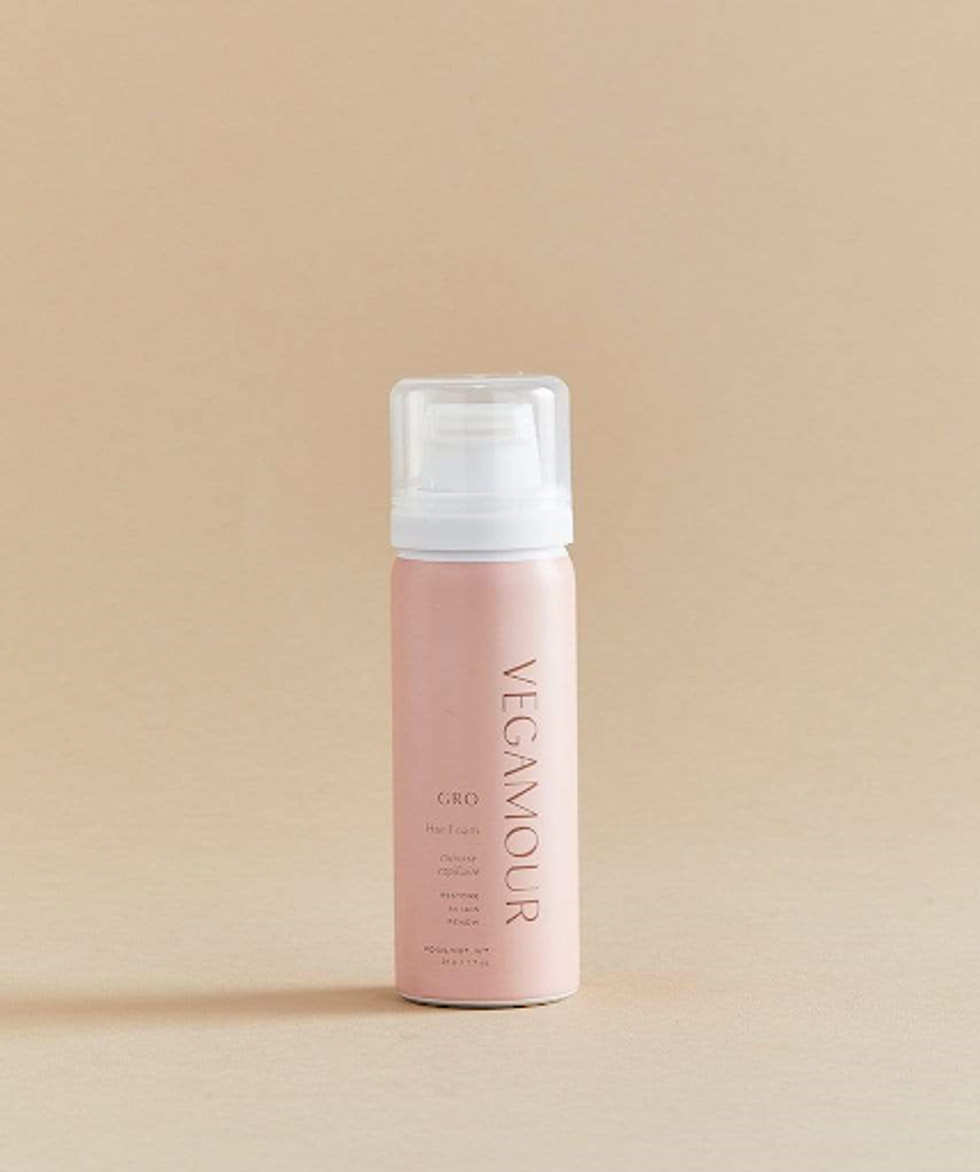 If you want to target more specific areas of your hair where you're seeing thinning, then look no further than the GRO foam. This foamy beauty contains all of the incredible ingredients that the GRO Serum has, but in a different consistency that texturizes the hair, providing instant volume while boosting growth.
We love that we can apply easily onto towel-dried hair. It doubles as a styling agent and makes our hair grow- we're here for that!
GRO, style and go!
GRO Biotin Gummies $28 ($24 with subscription)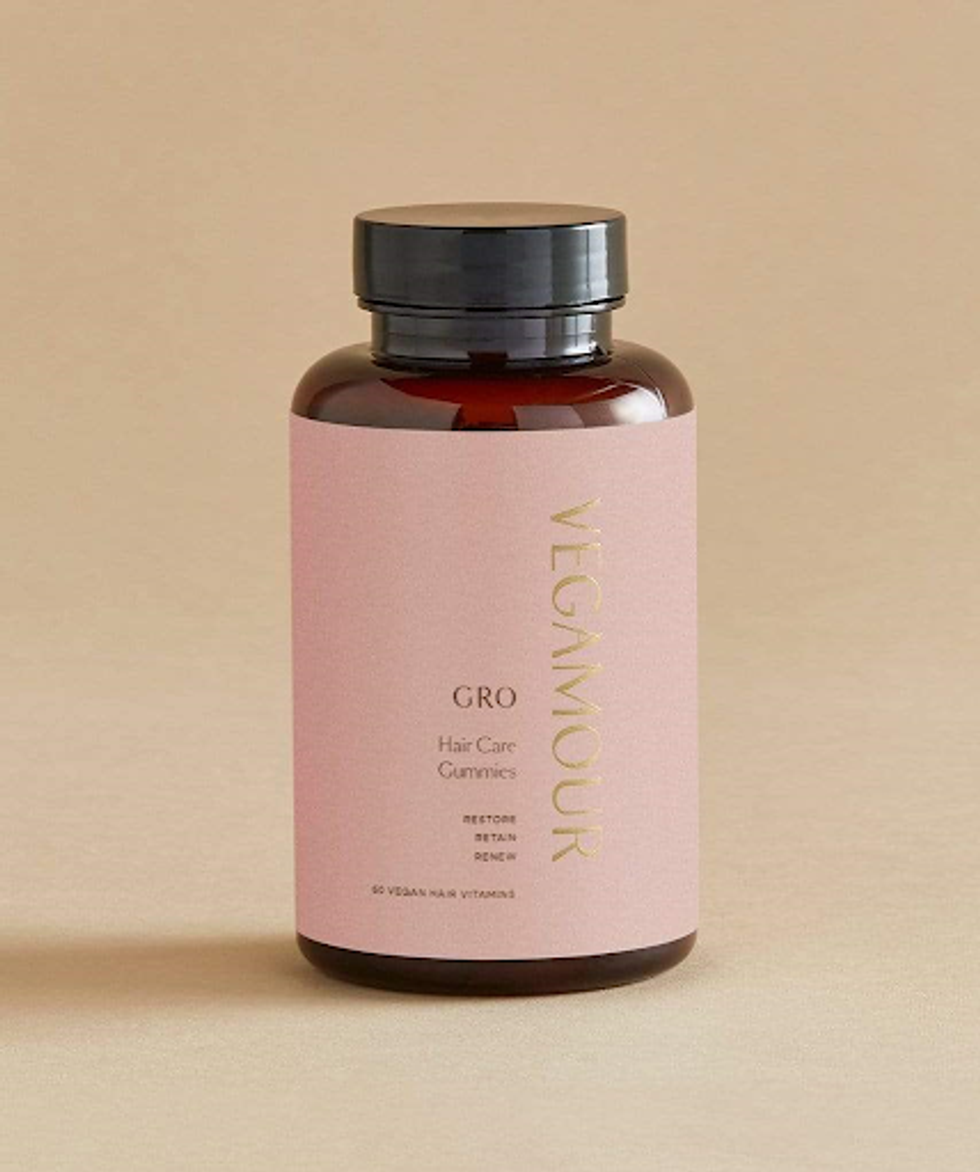 These strawberry flavored, heart-shaped drops of heaven contain vitamins and minerals that help you get the hair of your dreams from the inside out. When taken every day, GRO Biotin Gummies strengthen strands, nourish the scalp and support healthy, glossy hair.
GRO Biotin Gummies also contain biotin, folic acid, vitamins A, C, and E, vitamins B-5, 6, and 12, which help stimulate new cell growth and keratin production.
Getting the hair you've always wanted is a process, and Vegamour is with you every step of the way. We found that using 2 or more of these together gave us even better results. On top of these 3 must-haves, Vegamour also has shampoo, conditioner, dry shampoo, and more so that you can upgrade every step of your hair care routine.
We swear by Vegamours GRO line, and you will too! Good hair days are here to stay!
JUST FOR YOU: Our friends at Vegamour are offering our readers an EXCLUSIVE offer! Follow this link and enter BEAUTY20 at checkout to receive 20% OFF!