For long, thick, and healthier looking hair without health risks, we've been loving Vegamour for years. Their natural, plant-based hair, lash, and brow wellness products have more effective results than literally anything we've ever seen.
Most hair growth products' active ingredients will include minoxidil. Always check the label, because this ingredient can have serious side effects; hair loss or irritation, burning, and even heart issues (yes, really).
We like knowing that Vegamour's entire product line features ingredients that are clinically-tested, vegan, and free from toxins, parabens, and carcinogens.
Recently, they've come out with their Discovery GRO Kit, which features their bestselling GRO Hair Serum, new GRO Hair Foam, and about-to-be-legendary GRO Dry Shampoo.
Normally, the three products are a $128 value if purchased separately, but as a kit, it's just $98 when you subscribe - we recommend subscribing since results will peak around 120 days, but you can also do a one-time purchase.
Here's the breakdown of the Vegamour Discovery Kit, and why we love it.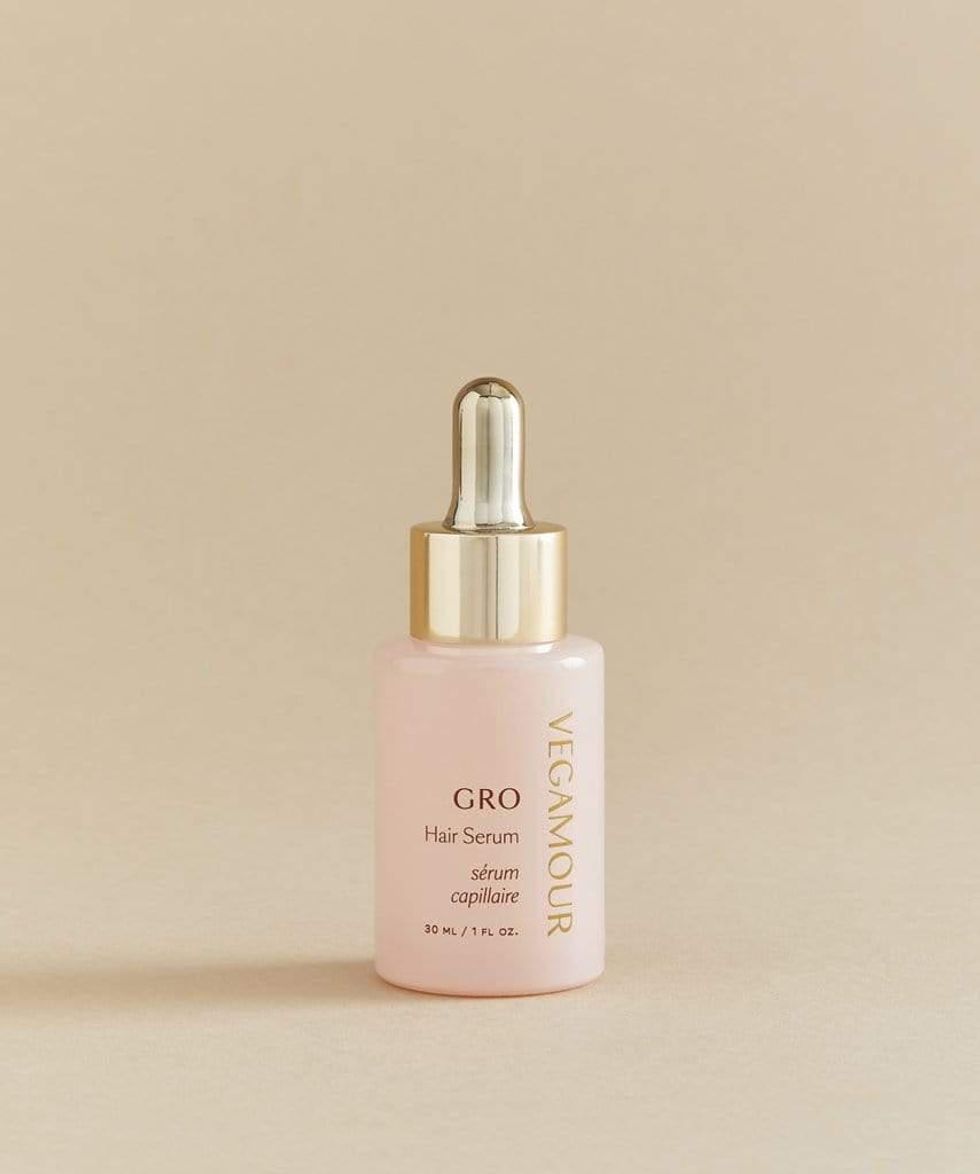 1. GRO Hair Serum

Ah, the original holy grail of hair wellness. Here's how the serum works: every day, on dry or towel-dried hair, morning or night, you apply one dropper full of the serum to your scalp, and gently massage it in.
It's safe for everyday use since it's completely non-toxic and 100% vegan, like all of their other products.
The effectiveness comes from their innovative use of mung bean and red clover. Together, they work to naturally inhibit the hair-damaging production of DHT. With routine use, you may see results, like fullness and length, in as early as a couple of weeks, but 90-120 days is the best time.
You'll also find curcumin, which has anti-inflammatory properties, to inspire healthy growth, along with other nontoxic supporting ingredients.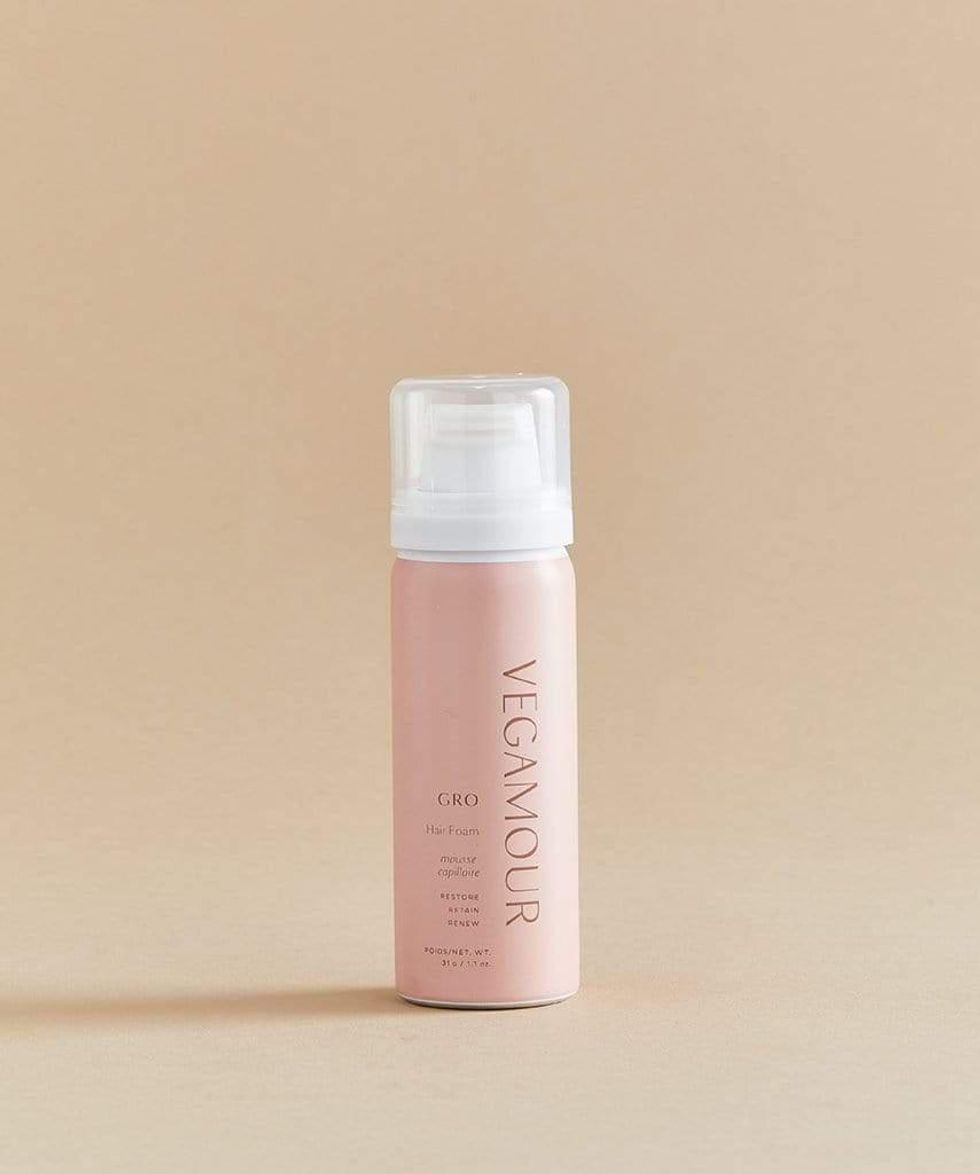 2. GRO Hair Foam

A styling mousse that not only doesn't kill your hair, but actively helps give it appear fuller-looking?! When you're in a rush, foam is all you need; it's got the same volume-boosting properties as the hair serum, but it helps style your hair!
Perfect for an on-the-go volumizing pick-up, the added benefit of helping promote hair health while providing volume makes it an everyday hero product.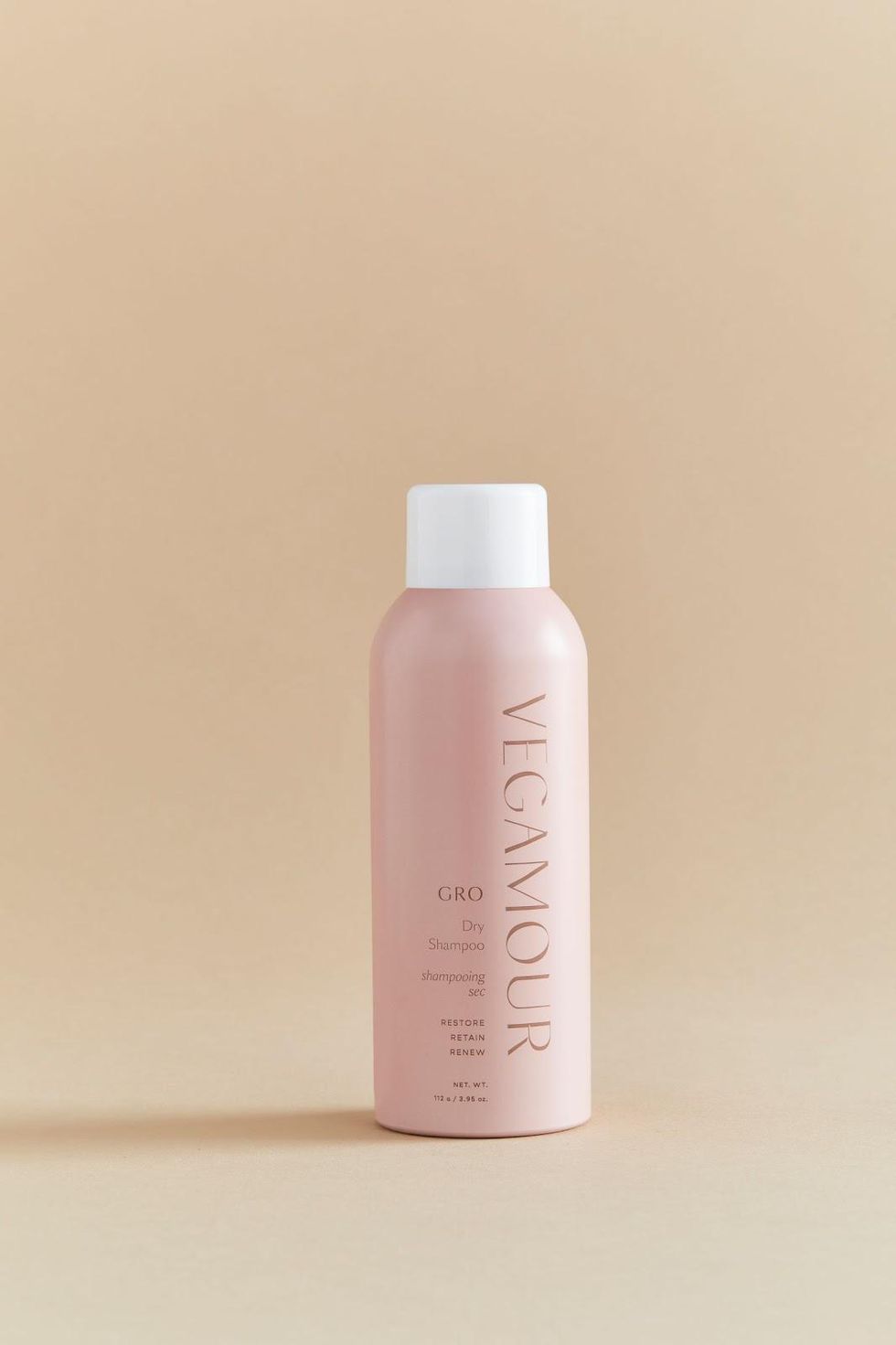 3. GRO Dry Shampoo
Volume boost or not, this is the best dry shampoo we've ever used. No waxy, oily, or white residue. It works like a charm and we love the plant-based ingredients. It's nourishing for the scalp, eco-friendly, and super effective for styling second-day hair.
If you've never used a dry shampoo before, you're in for a treat. They can be really hit-or-miss when it comes to quality but this bergamot-scented spray is a hit. You'll get perfect undone texture and presentable roots for all those Zoom meetings.
The Discovery Kit is the perfect place to start if you want to up your styling routine without worrying about drying out your hair, and help promote healthy and shiny locks. Oh, and if you subscribe, shipping is free!
LIMITED TIME: Our Friends at Vegamour are having a huge CYBER WEEK sale! Follow this link and use the code CYBER25 at checkout & save 25% off your purchase!