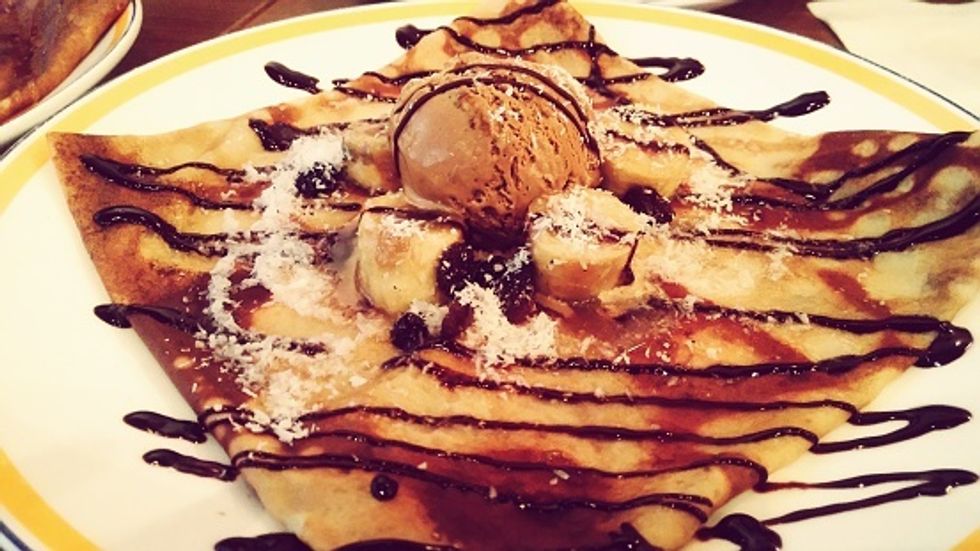 Transform Your Kitchen Into a French Café With This Sweet Crêpe Pan
It's thinner and wider than a pancake, and can be filled with anything imaginable, savory or sweet. We're talking about the crêpe. Whether cut with a fork and knife at a café, or rolled into a cone and eaten Seine-side, this French delight is actually easy to make at home.

For those of you who have tried to make crêpes in a frying pan, we hope they at least tasted good. Because chances are, they didn't turn out so pretty. The Cook N Home Nonstick Heavy Crêpe Pan gives you just the leverage you need to make the crêpe you've always dreamed of.
The nonstick coating makes flipping crêpes and anything else easy, and the heavy gauge aluminum allows for even heat distribution. You can use it on all types of cooktops except an induction cooktop. It's also dishwasher safe!
For just over $15, you can really class up your kitchen by making these fabulous crêpes.
Never made a crêpe before? Check out this tutorial: