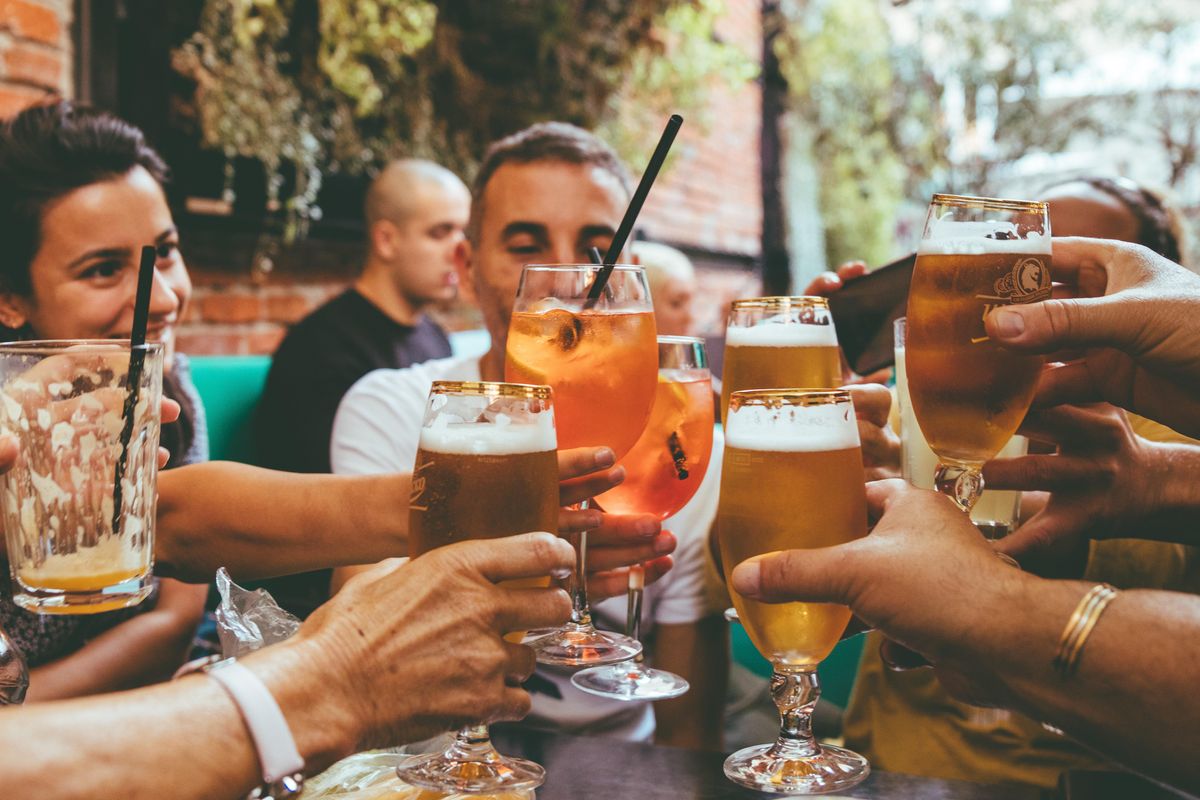 Try These Awesome Tri-State Beers
5 Fab Tri-State Beers You Ought To Try
Beer – Our editors have been known to enjoy an ice-cold ale, a freshly poured pint, or a honey-colored mug o' draft. We love 'em all – IPAs, craft beers, lagers, ciders, stouts, ales, and IPAs.
---
Faced with a slew of brews, our editors zoned in on the Tri-State Area - That's New York, New Jersey, Connecticut – our Beer-muda Triangle, you might say . . .
Here are our favorite 5:
Cape May Ties The Room Together Stout - (In Cahoots With Left Handed Brewing)
From NJ, Cape May's a medium-bodied, fairly smooth, and creamy stout. We appreciate the hints of coffee and vanilla notes. This is one well-balanced, solid beer.
Fat Orange Cat Brew Baby Kittens NEIPA - Hazy IPA
Hailing from the Nutmeg State, Fat Orange Cat is a lovely pale yellow brew with a relaxed medley of fresh citrus, mango, and pineapple that finishes with a titch of pine and grapefruit. A CT stalwart, this label is to die for!
In case you don't know, IPA is short for India Pale Ale. Within the broader pale ale category, IPA is a hoppy beer style. Hugely popular in England from the early 1800s, it's now a favorite of beer drinkers the world over. IPAs have a lot of history – and a lot of cool, refreshing yumminess.
Singlecut Softly Spoken Magic Spells - Imperial / Double IPA
This is the Empire State at its best. Singlecut is lightly floral, with clean cereal grain, and a spicy citrus hop. Equally fine at the beach or a garden party, a very pleasant bitterness modulates the sweetness. The label is playfully quirky.
Montauk Hard Seltzer Variety Pack
Montauk is a charming seaside hamlet located in Long Island, and the home of Montauk Hard Seltzer. It's so hip it practically walks out of delis and supermarkets on its own. With good reason. Montauk Hard Seltzer melds the fun and fizz of seltzer with a variety of flavors – Lemon Lime, Mixed Berry, Black Cherry, Raspberry Lime. Refreshing? Ya bet.
Brooklyn Lager - Amber / Vienna Lager
Of course Brooklyn would produce this true American classic. Crisp, grainy, hoppy, light, malty their lager is lively, flavorful, and starts conversations.
Feeling thirsty? We sure are. Whether you're throwing a rooftop gathering or a quiet evening at home, wherever and whenever you want the perfect drink to celebrate, try one