One of the only *good* things we got out of 2020 was a full-on immersion in wine clubs. Convenient and safe, they remove the need to venture into the outside world. Wines delivered to your door and you never have to leave the couch.
But are wine clubs effective and are they really as personalized as they claim?
Not always. Most wine clubs use algorithms to select wines for us, and that's the problem. Algorithms don't equal personalization. They leave out truly individual tastes and merely offer a generalized - and often dull - array of wines based on a few generic questions. Basically, they're boring!
The bottles we drink should make us curious, adventurous, and joyful. Our wine should reflect our personalities and experiences. New suggestions ought to build upon our preferences, not ignore or misinterpret them.
In the clamor of wine clubs, two rise above the pack - Bright Cellars and Tasting Room both work hard to make sure the wines you love show up on your doorstep.
Who does a better job? Here's the breakdown:
Key Similarities
Both deliver exquisitely curated wines from vineyards around the world
Both are subscription memberships - Pause or opt-out at any time
Both ship monthly or every 2 or 3 months & offer all reds, all whites, or a mix
Both have customer guarantees - Bright Cellars' Delight Guarantee & Tasting Room'sTotal Satisfaction Guarantee
Key Differences
Bright Cellars uses an algorithm to select your wine that is fueled by wine experts - they measure 18 different attributes about each bottle
Tasting Room goes far above and beyond with concierges available at any time to curate your wine profile & handpick each and every shipment
Tasting Room bottles run for about $12.50 ($25 retail) - Bright Cellars bottles range from $15-$20 per bottle
Tasting Room sends 6 (or 12!) first-rate bottles a shipment - Bright Cellars ships 4 top-notch wines, and also have a 6 bottle shipment option
Tasting Room's concierge team hand selects each and every bottle for their customers. You can personally connect with them at any time, and they will answer within 2 hours Monday-Friday 10am-6pm EST
Bright Cellars has a concierge team available to answer emails, calls, and texts
Tasting Room allows you to purchase a Tasting Kit so you can further understand your palate with a fun interactive quiz! Bright Cellar does not.
Tasting Room Overview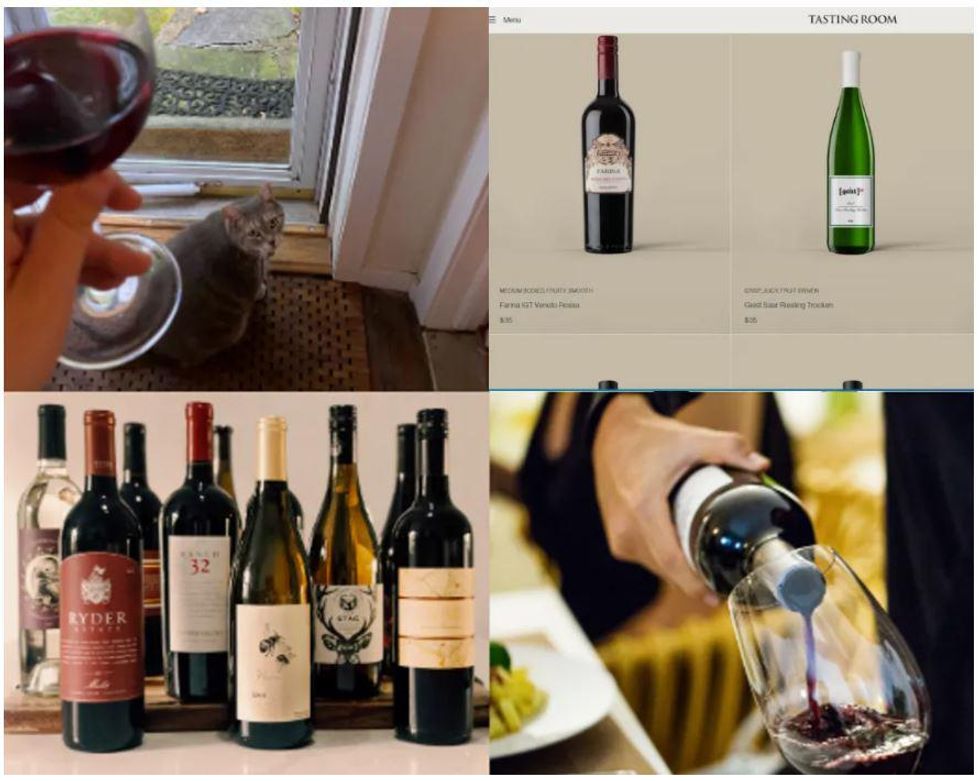 Tasting Room is the original online wine club that launched a thousand others. They've been listening to their loyal customers and they want an individualized experience.

So, instead of using an algorithm to customize shipments that all conform to a single flavor profile, they give you access to your own personal wine concierge who will take the time to get to know your taste, broaden your wine knowledge, and help you discover startling new bottles.
Personally connect with your wine concierge via email and they'll respond within 2 hours Monday - Friday, 10am to 6pm EST!
With substantial savings and perks galore, this elite membership is a wine lover's dream come true.
Bright Cellars Overview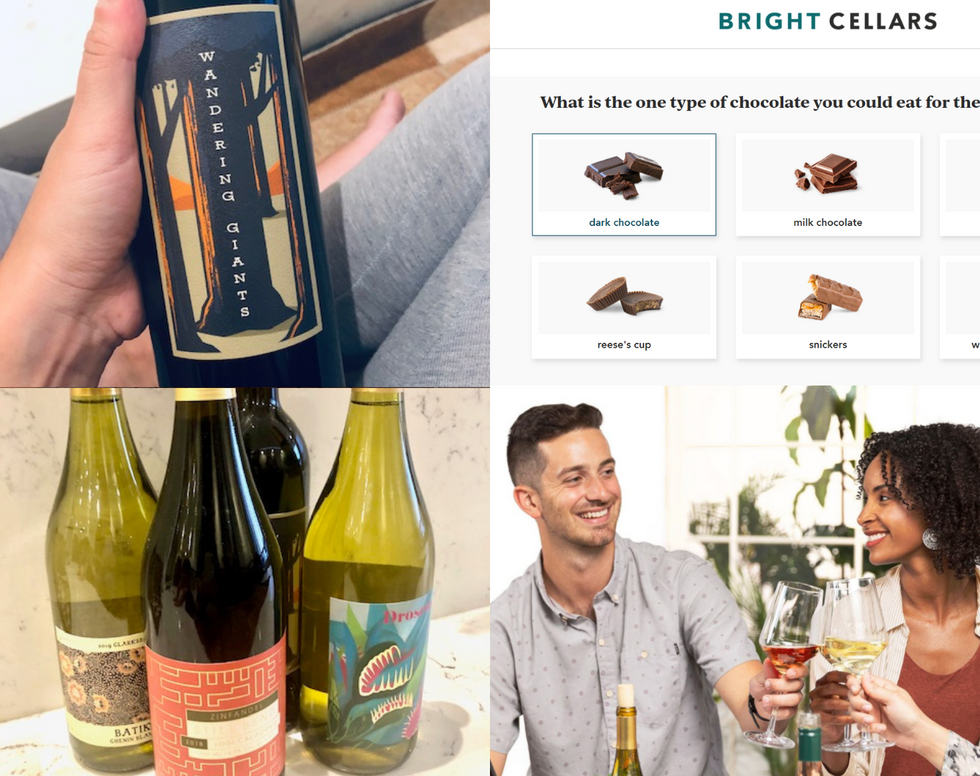 Bright Cellars aims to educate and inspire a new generation of wine lovers. Initially, customers complete a 7-question Taste Palate Quiz. Mix in the Bright Points algorithm that compares your preferences with 18 attributes and within 20 seconds - your very own, unique taste profile.

Every shipment includes a handy card with information about each bottle. Use the cards to rate your wines and update your website preferences to keep current with your algorithmic numbers. Bright Cellars promises wine you're sure to love, but can an algorithm really ensure this?
With Bright Cellars, you'll receive 4 bottle option, you'll receive 4 wines for $88 plus shipping a month. We think this is a little steep considering you won't be getting that next-level personalization you'll have with Tasting Room. They also have a 6 bottle option that works out to be $15 per bottle.
Final Notes
Algorithms may sound smart and feel "scientific," but in reality, they don't do the job. Tastebuds aren't data and they sure aren't algorithms. It's as simple as that.
When you sign up for Tasting Room, the savings start instantly. You get a deeply discounted first shipment of wine - 6 bottles for just $52.50 - normally a $75 value!
After that, Tasting Room will automatically ship a case of wine - 6 bottles at only $75! - that your personal concierge has tailored to match your tastes.
And over time, the Tasting Room's experts get to know you and continually curate their choices based on that knowledge. Whether you're a beginner or a connoisseur, Tasting Room is the top wine club around. Start your lifelong wine adventure today! Plus, when you sign up for a subscription, you can also add in a Tasting Kit for the reduced price of $14.99 (normally $27.49)!