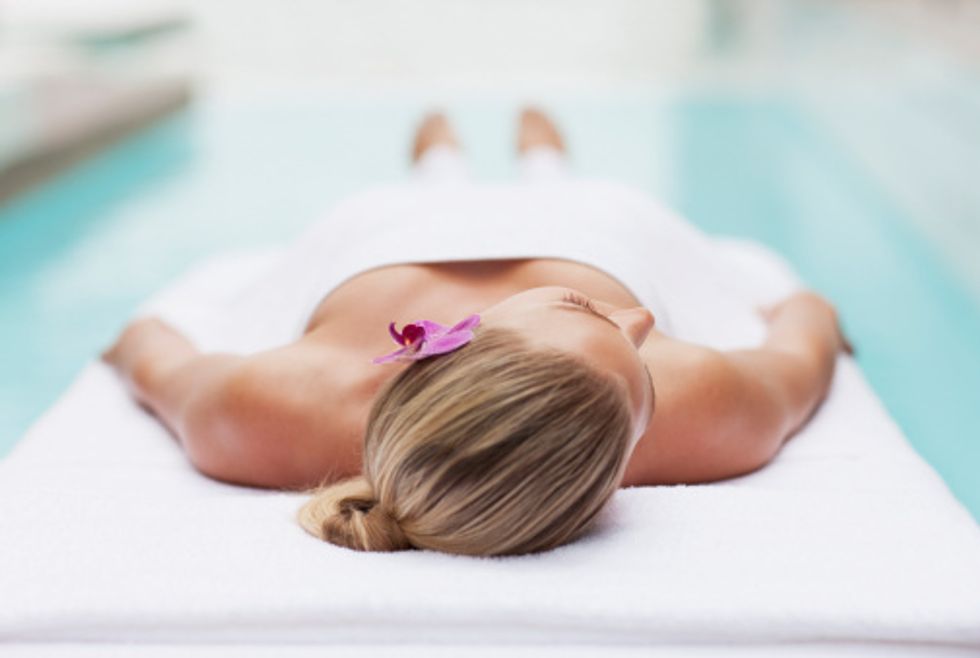 Treat Yourself to the Most Relaxing Spa-cation You'll Ever Take
For those of us that need a retreat from the pressures of the daily grind, it's time to hit the spa. Not just any spa, though. How about a spa that gives you a total mind, body and spirit makeover? We prefer to reach enlightenment at Canada's own,Spa Eastman.

Located just an hour from Montreal, this place is way more than just a hotel with an overpriced spa -- it's a total health and wellness retreat. That means, you'll surrender to the beautiful landscape of over 15 kilometers of hiking trails, gardens, and gorgeous accommodations. (They even sometimes allow dogs for an extra $25 per night!)
In the Eastman-les-Bains zone for a starting price of $69, you can enjoy all different types of dry saunas, a polar bath, an ecological swimming pond, and a Hammam (or eucalyptus steam bath), among many other rejuvenating treatments. Choose from a variety of packages that cater to your own interests and needs.
The restaurant is full of delicious and healthy options and is open 365 days a year for breakfast, lunch and dinner. (All of that relaxing makes you hungry, trust us.) You can take classes like Fitness Trampoline, take an Anti-Stress Walk, and Thermotherapy Initiation. The activities are all planned to ensure ultimate relaxation, all the time.
Don't even bother to bring your phone or laptop. You have everything you need right here.