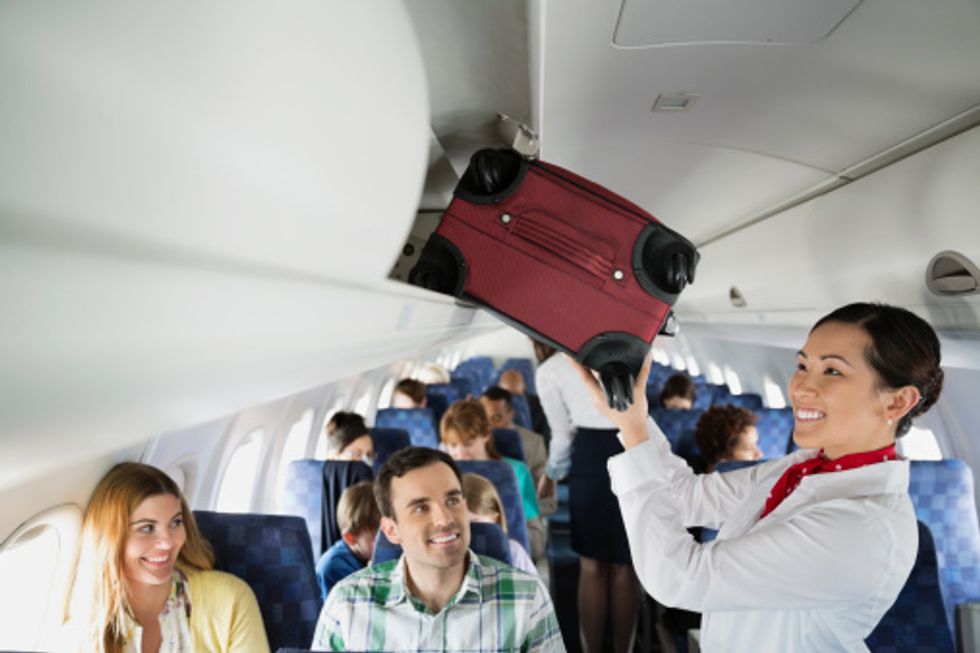 Travel the World With the Greatest of Ease: Best Carry-On Luggage Under $200
We've all had this wonderful thing happen to us while traveling: we're dragging our suitcase through some foreign airport, when all of a sudden it hits a groove, spins out of control, and all of our stuff spills out everywhere. Hooray for vacation memories. It could be because we're just unlucky, or we're in a rush, but most likely it's because we have a subpar suitcase. Here's our solution.

Samsonite has long been known to be a quality luggage brand. And we are nothing short of in love with their Fiero 20" Spinner. It's covered in an incredibly sturdy molded polycarbonate shell, which means it can get tossed around and bump into whatever obstacles may be, and it will resist it all. The formula is also lightweight, so it won't add extra bulk to your strict travel weight requirements.
It's designed to fit with most airline carry-on standards. Anytime we don't have to check more baggage, we say, that's a victory. But you'll still have room to fit all of your souvenirs, because it expands two extra inches. You can keep your valuables safe with the interior divider and cross straps. Plus, it comes with a TSA lock to add an extra level of protection.
The best part about this luggage though is that it's super convenient to wheel on any surface. The retractable handle is easy to maneuver and can lock in place. The spinner wheels give you 360 degrees of spin action, so no more lugging and dragging.
Samsonite is offering an exclusive deal for this suitcase at $119.99. It comes in black, blue, and charcoal. Not only is this thing functional, but it's also a ton of fun to roll around. It'll give you time to focus on your real vacation memories.