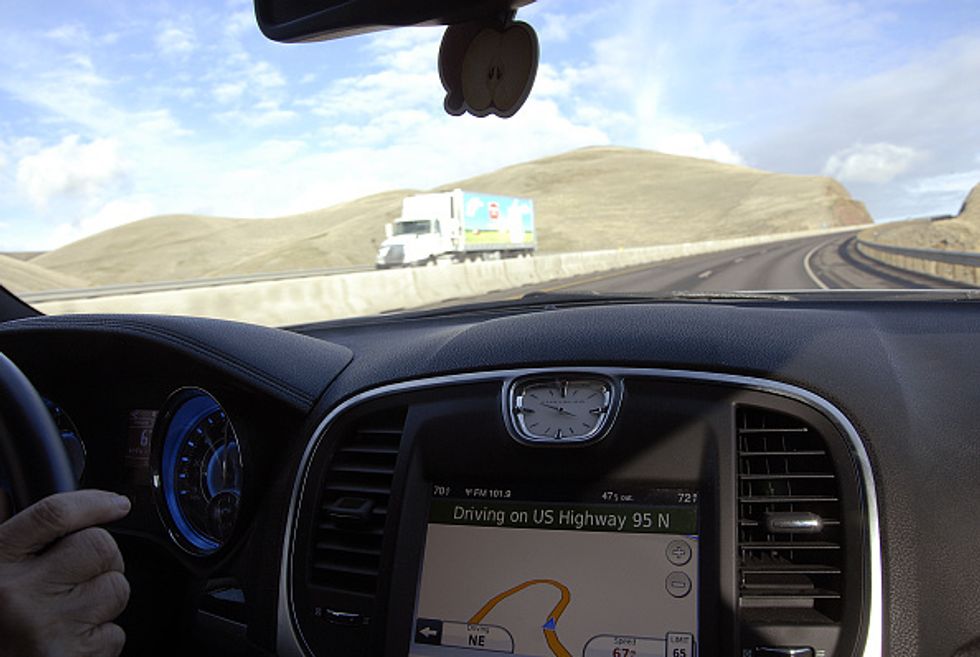 Get Where You're Going With the Best GPS (That Isn't Your SmartPhone)
These days, everyone's using their smartphones to get around. But this doesn't mean that standard in-car navigation devices are out of style. There are so many benefits to having a GPS in your car. You will never lose it, for one, and it makes navigation easier because the screens are bigger and designed to do nothing but help you get from point A to point B. So they've got it down pat. Our favorite is the Garmin nüvi 2757LM 7-Inch Portable Vehicle GPS with Lifetime Maps. Here's why.
1. It's changing the way we follow directions.
This Garmin guides you with a voice that's as close to human as you can get. No more trying to decipher challenging street names. The voice guides you using real landmarks and traffic lights, making it easier to get where you're going.
2. It gives you everything you need to know.
The device has the courtesy to recommend upcoming attractions or restaurants along your route, but always keeps your map on the main screen. You have the option to get more details with the simplicity of the touch screen. Even know the speed limit and an accurate arrival time.
3. Get the most up-to-date maps.
The 7.0 inch screen displays with maps of North America that update on a regular basis, so you'll never arrive at a closed destination again.
4. It's all about the lanes.
Lane changes? No problem. The Garmin guides you and tells you which lanes to take by indicating them with brightly colored arrows. You can even see a Bird's Eye View of your current position.
5. Plug in as many destinations as you want.
If you're in for a long day of traveling, the Garmin will autoroute the fastest distance between all of your stops along the way.
The Garmin is our top choice for getting where you need to go. At under $250, we think it's worth it to invest in travel safety at its finest during this busy travel season. So what are you waiting for? Hit the road now.