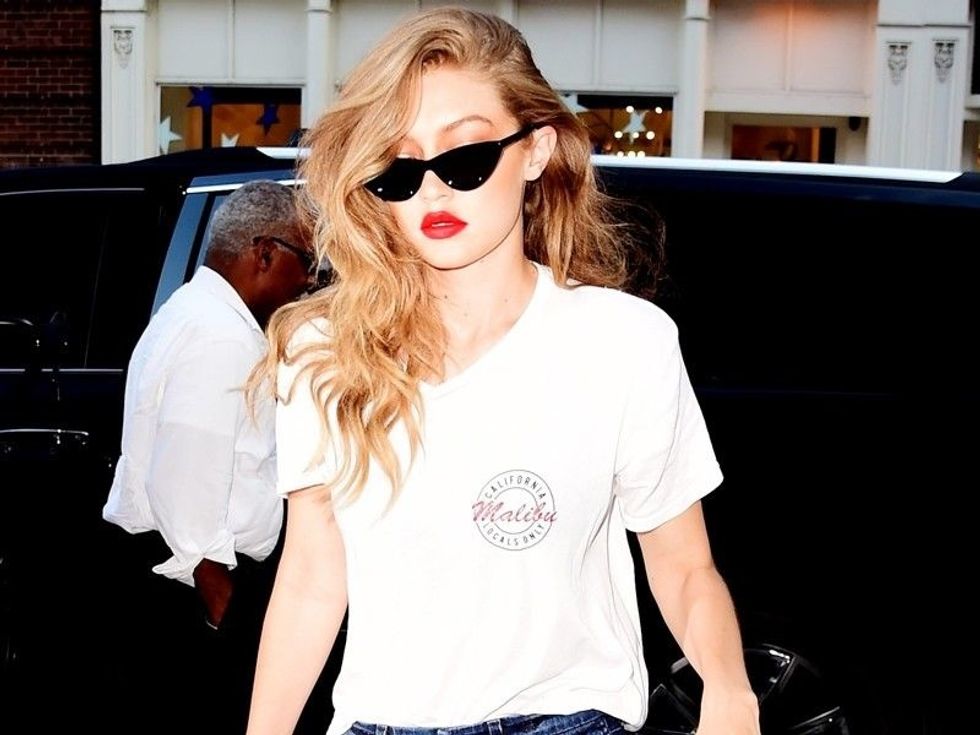 The best sunglasses you need this sunny season
From Quay to Le Specs, we've compiled a list of some of our sunny favorites
Spring is right around the corner, which means so is the sun. Gone are the days of cloudy gloom and on it's way are the warm times spent out and about. Springtime in New York City means all things new - new chapter, new leaves, new sunglasses. At least that's how it should go, right? From highly-instagrammed brands like Takesh Eyewear (you might recognize their unique cat-eye heart shape) to more practical brands like Quay, there's a lot that you can do with your eye look. Are you interested in finding just the right size, color, shape? Chances are, we've got the answer for you.
We've compiled a list of some of our favorite shades to style your look this spring, from a range of labels like Quay to Adam Selman's highly coveted collab with Le Specs.
Takesh Eyewear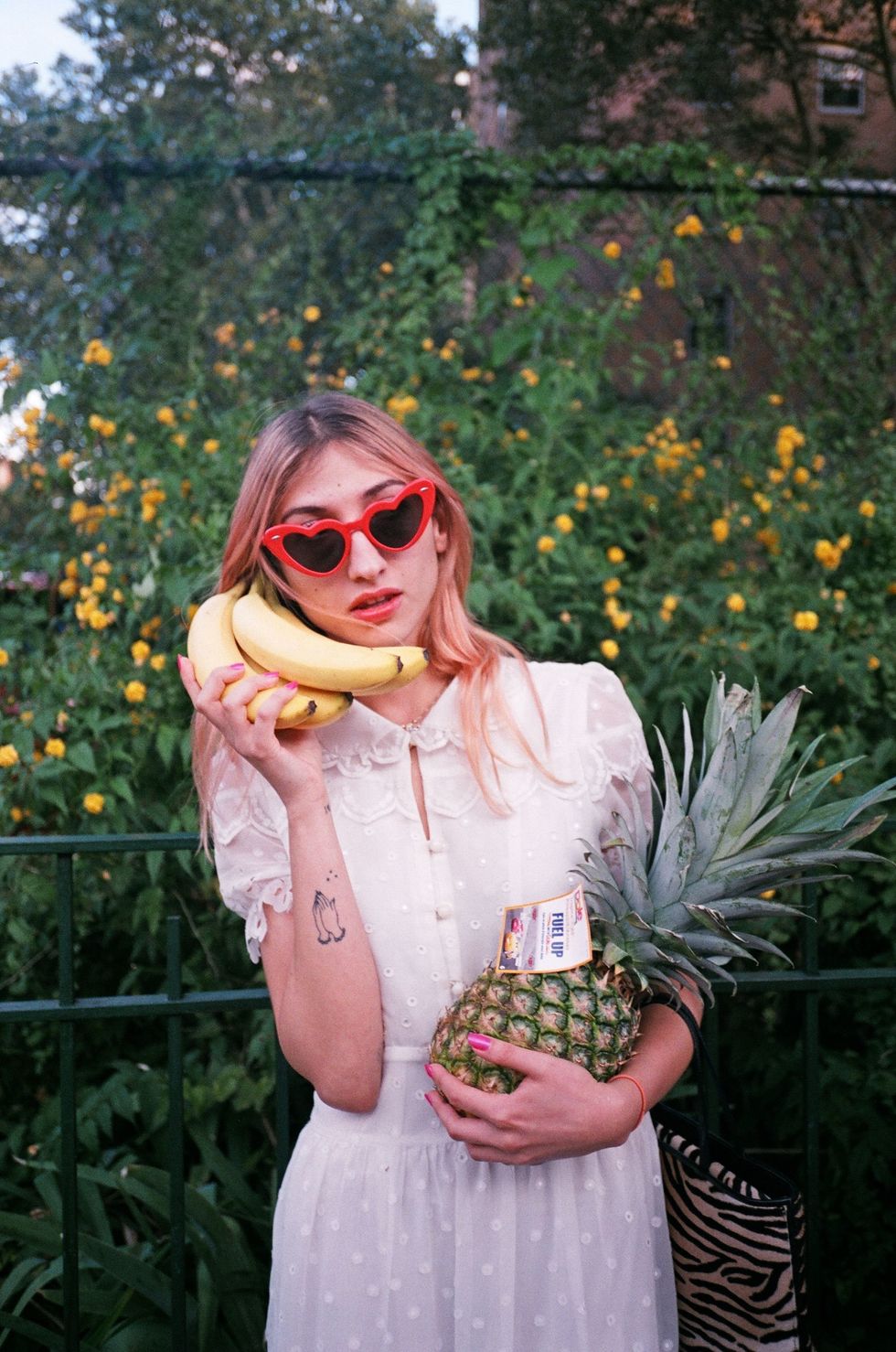 Courtesy of CR Fashion Book
Takesh Eyewear was launched this past summer by stylist and instagram model Niki Takesh. "What happens when you combine cheeky Lolita-style heart-shaped sunglasses with retro cat-eyes? The most Instagrammable sunglasses of the summer," says Vogue. It helps that Takesh's pals all just so happen to be models as well, so these shades were all over your timeline. The retro cat-eye of the J'adore pair is our favorite, with an homage to Lolita with the heart-shaped shade of red. Takesh Eyewear can be found in retailers like Opening Ceremony and Nordstrom, so you can try a pair on for yourself.
[C7PI8N1519866571]Niki Takesh Eyewear in J'adore Red, $169
Adam Selman x Le Specs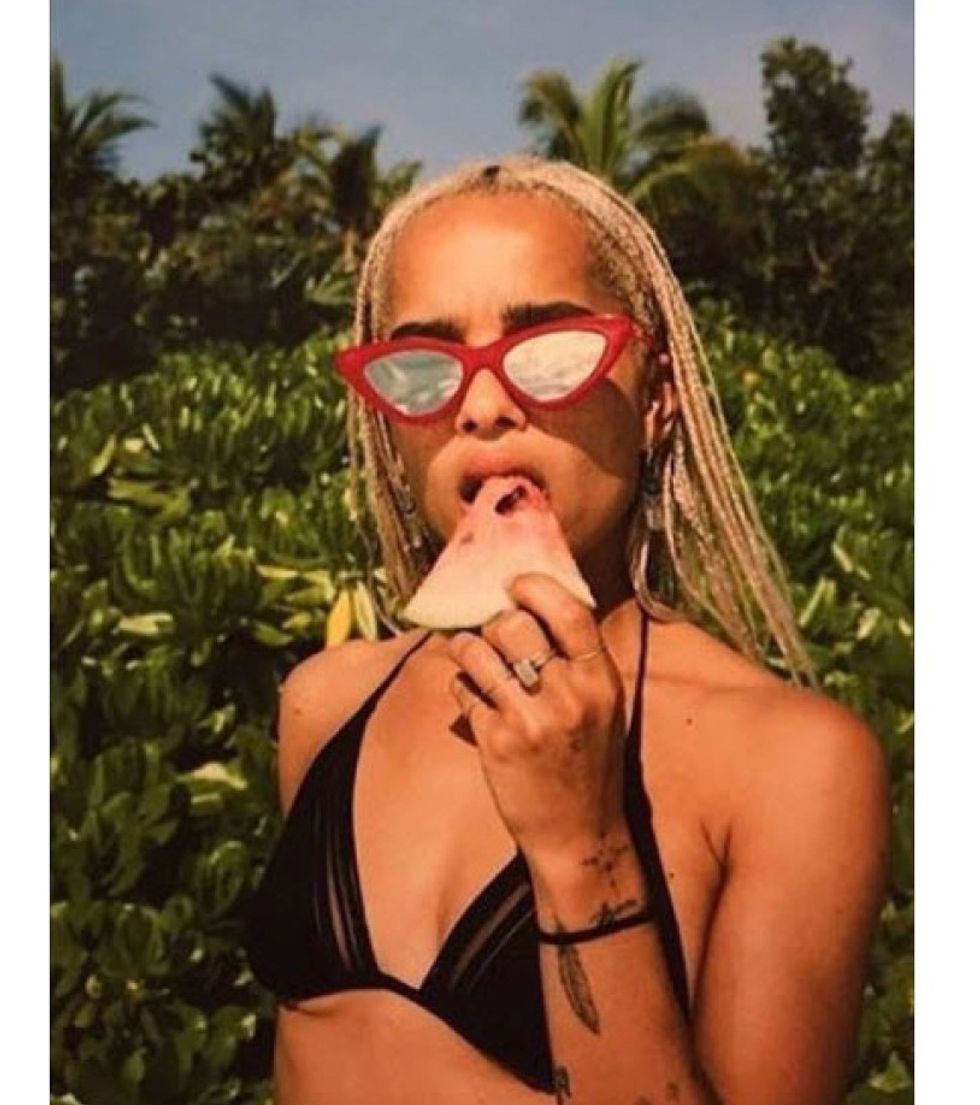 Courtesy of Le Specs
New York designer Adam Selman's collaboration with Le Specs made a boom in the sunglasses industry. Suddenly, everyone had a pair of these sleek and sexy retro chic cat-eye shades. They are, undeniably, the sunglasses of the year. Selman is known for his classic, almost All-American feel to his designs, so it makes sense he would bring us that same sleekness in the form of a pair of shades. Models like Gigi Hadid and Zoe Kravitz are always spotted with these babies on, which makes it well-worth the price tag. Cat-eye shades have never looked so modern.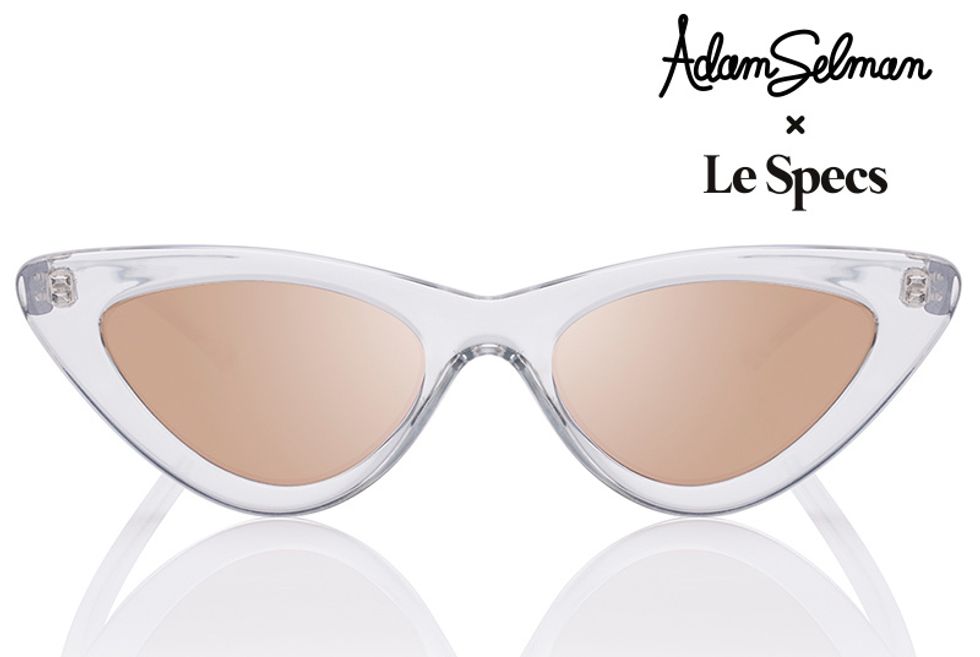 Adam Selman x Le Specs in The Last Lolita in Crystal Grey, $120
Miu Miu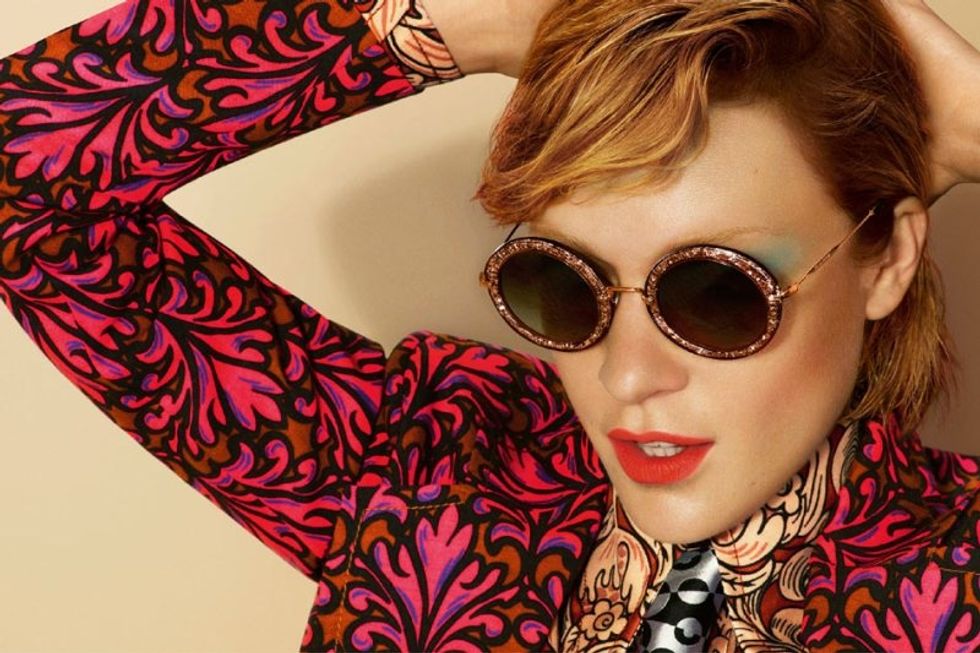 Courtesy of Miu Miu
Miu Miu has always had a cute and modern approach to the art of sunglasses that we will never be able to get over. The classic "Reveal" style will always be a favorite, but these round pink glitter frames stole our heart as quickly as we saw them. Miu Miu is known for their embellished approach to womenswear, but their sunglasses steal the show every summer.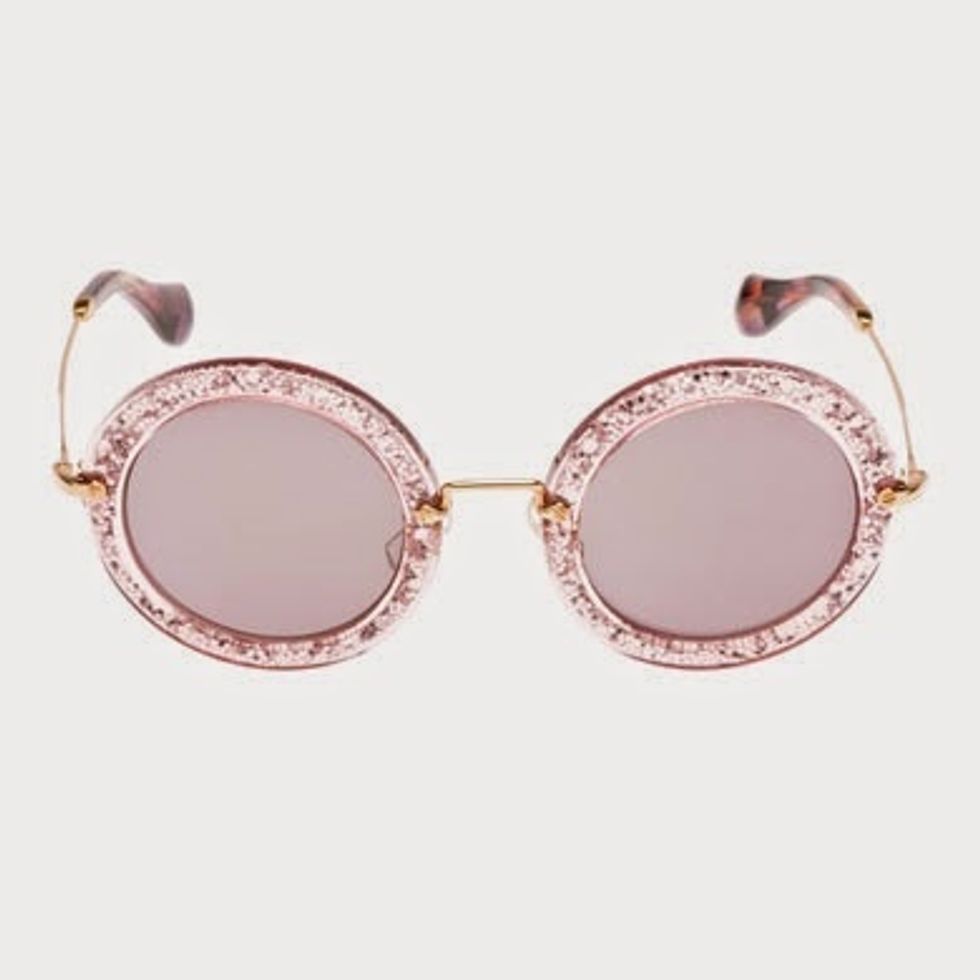 Miu Miu in glitter frame, $400
Quay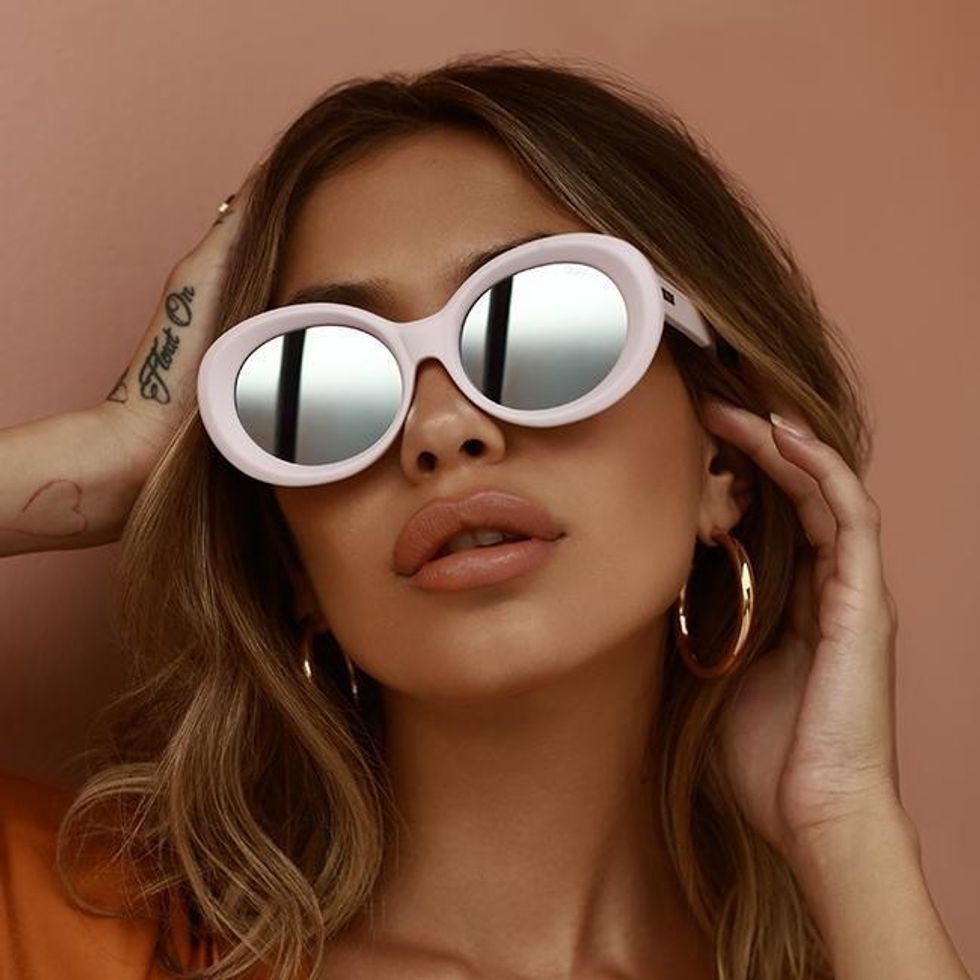 Courtesy of Quay
This Australian band is known for their cool and casual styles beloved by tastemakers and celebrities around the world (you might've heard about their recent collaboration with Kylie Jenner, which contains some unique styles). They refer to themselves as "cult faves with the fearless and freethinking It Girls around the globe who love the style and the price." It's worth mentioning that they offer just about every size, shape, and color you can think of, so if you're not sure just what you want yet, this is a pretty good place to start.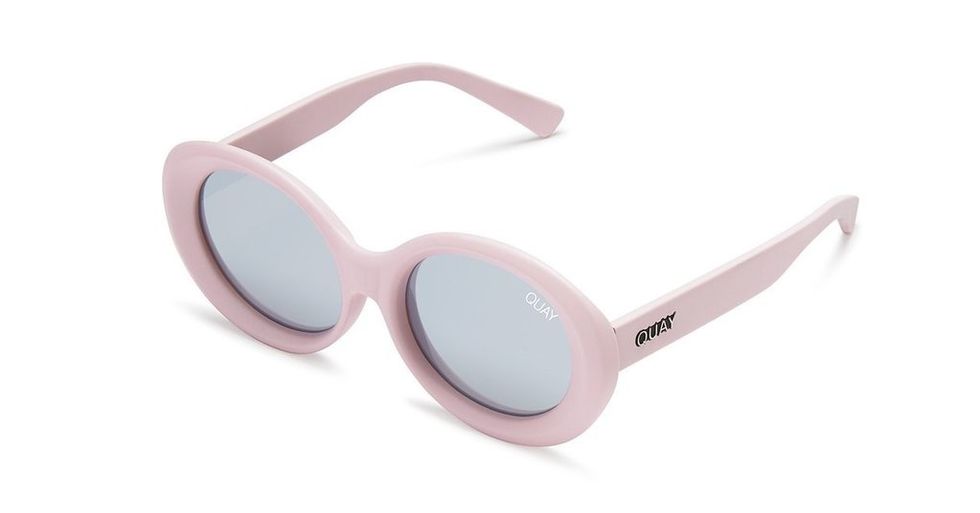 Quay Mess Around, $60


Madewell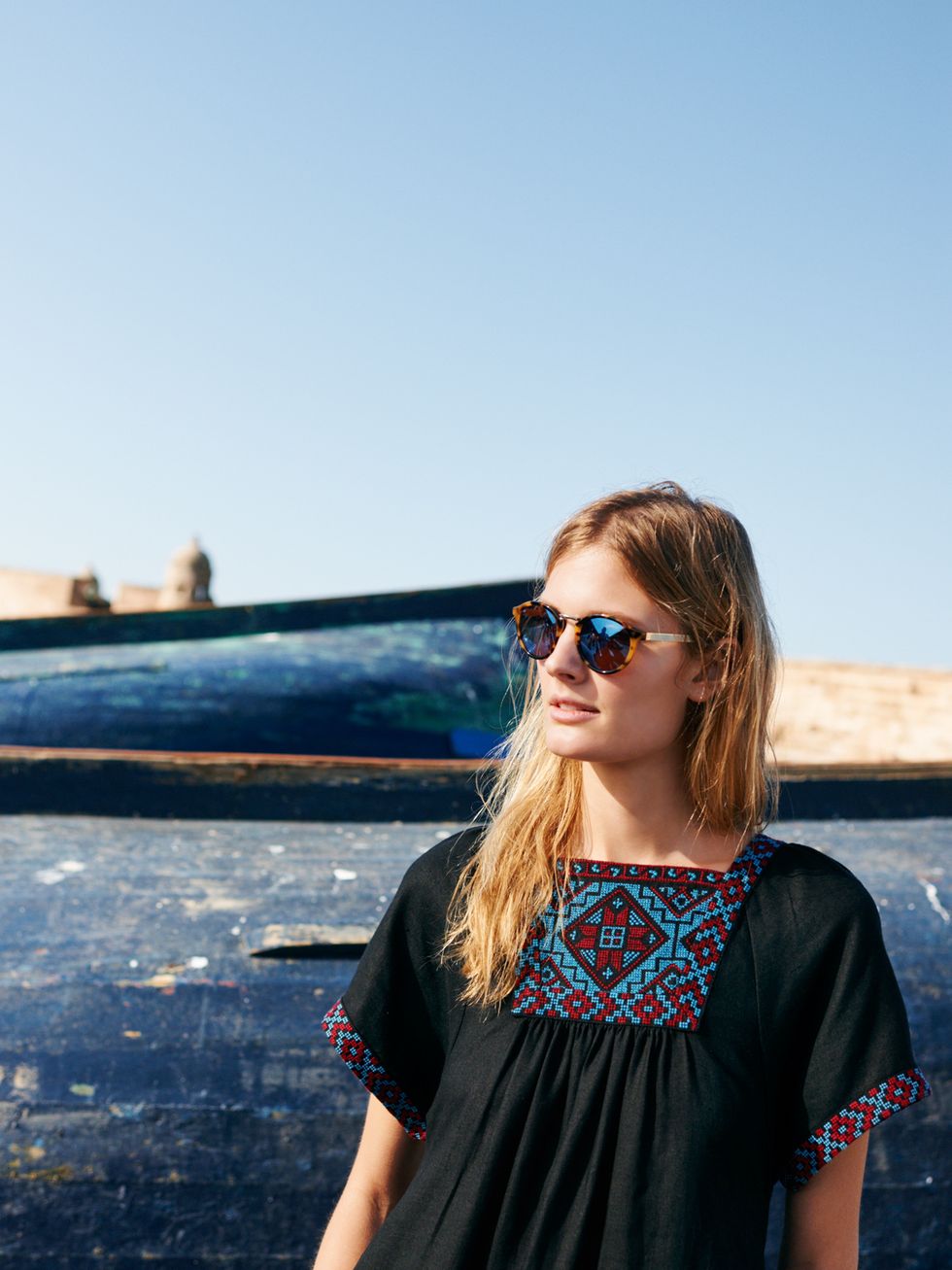 Courtesy of Madewell
The casual, younger sister of J. Crew is our go-to for just about anything - especially denim - but most people aren't aware about their stunning sunglasses collection. Some of them (like our favorite Indio shades) look like they belong on the same shelf as a pair of Karen Walker's, instantly upping your look for cheap. Their shades are ideal for those who wouldn't mind losing them on the ocean floor after a particularly fun-filled day at the beach (even though they're so cute you might just end up running out to get a 2nd pair).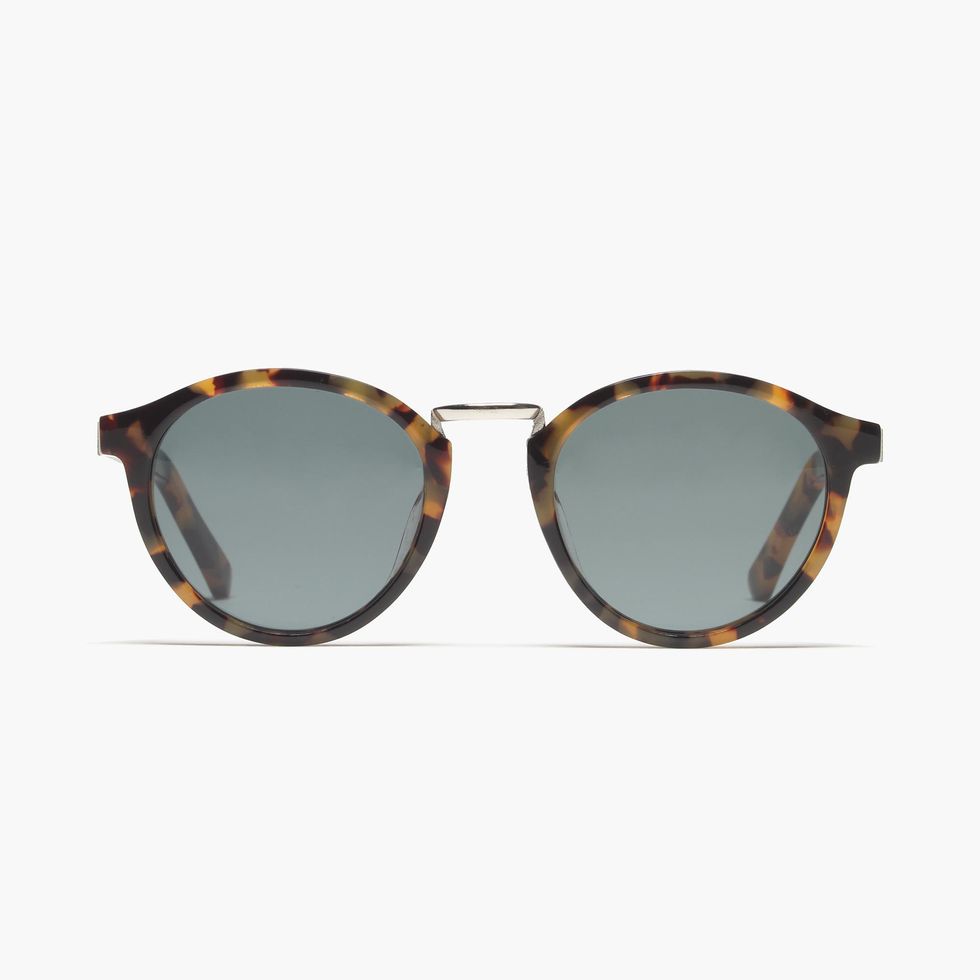 Madewell Indio Sunglasses, $55