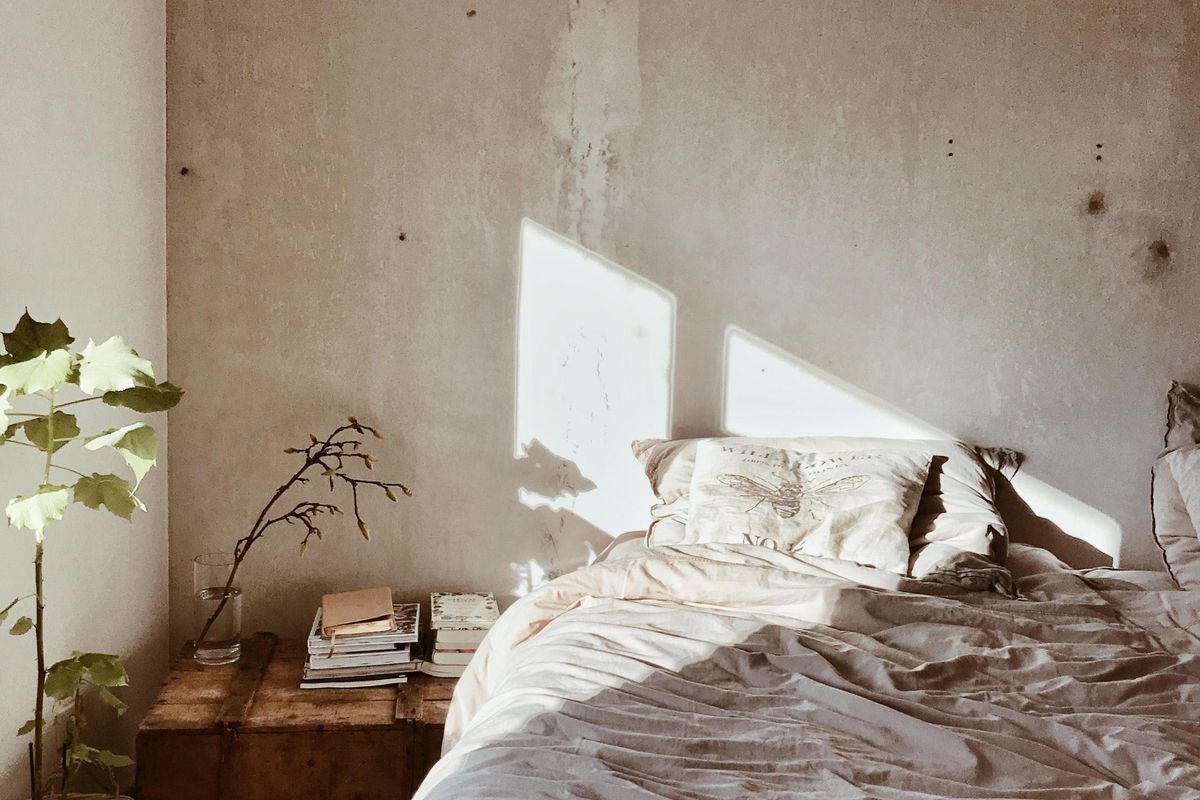 To Have And To Fold - Top Sheet or No Top Sheet?
A timeless debate that's made its way back with the dawn of a new quarter. Top sheets: to have, to not have, to tuck, to untuck, to fold, to iron, to . . . anything.
The ubiquitous top sheet debate has been ruining happy couples' sleep for decades and it seems to break out into two groups.
I'm not even going to delve into the 'top-sheet only' argument as that is truly heinous.
On one side of the bed: No top sheet
Claims: In essence, it does nothing. It's not meant to provide any level of comfort or warmth, yet it engulfs and tangles you all night long.
The no-top-sheet side is notoriously supported by millennials. As such, I'll stand up and proclaim that I am a millennial and I do sleep with a top sheet. And if those my age are not sleeping with top sheets I will draft myself to the Boomers.
This no-top-sheet stance feels masochistic. With no top sheet, you have to wash the duvet far more often. Show me one person who enjoys literally climbing into their duvet to sort out the corners, and I'll show you a liar.
Brutal chores aside, there's actual science behind the reasoning of why you should sleep with a top sheet. TL;DR, your nightly shower isn't as effective as you think and your nighttime routine isn't helping.
"You have spores of fungi, bacteria, animal dander, pollen, soil, lint, finishing agents of whatever the sheets are made from, coloring material, all sorts of excrements from the body including sweat, sputum, vaginal, and anal excretions, urine milieu, skin cells ... " Philip Tierno, a microbiologist and pathologist at the New York University School of Medicine, told Tech Insider. "Plus there are cosmetics that people use — they put oils and creams on their body, all of that is in that milieu."
Boomers, I'm en route. Pass me the top sheet.
Personally, I'm a hot sleeper.
"It's like sleeping in an oven." "It's like I'm snuggling a battery." "It's like sleeping next to the sun."
All direct quotes regarding sleeping next to me and all semi-okay similes, but you get the point.
Even with the above burns (pun intended), I refuse to relinquish my top sheet. If you're overheating, suffering through unsleepable conditions, or worse – sans top sheet – might I recommend opting for a lighter top sheet? Don't just kick it to the curb and suffer the weekly duvet-cleaning consequences.
The perfect top sheet should be a barrier between your body and comforter, but most importantly, breathable. Linen, bamboo, and eucalyptus sheets have long been known for their cooling properties.
I'm not suggesting you're limited to the exorbitant JJJJound x Tekla or Kith x Parachute, but, frankly, you should level up. Maybe you're overheating because you still use jersey sheets from college? Who's to say?
In the spirit of cleanliness and cooler sleeps, here are my top three picks for sheets.
All products featured are independently selected by our editors. Things you buy through our links may earn us a commission.
Riley Percale Sheet Set | From $120
Percale is a crisp, yet comfortable, alternative to linen for those looking for a little more structure. Reminiscent of your favorite hotel sheets, this set has been a Wirecutter pick three years in a row.
Topsheet lovers and haters will rejoice over this set as it gives you an option to buy the set without a flat sheet.
P.S: If you're looking for a quick and easy dupe, try this set by Drumi on Amazon.
Brooklinen Linen Core Sheet Set | $254
It wouldn't be an article about bedding if we didn't mention Brooklinen. Take it from me, resident hot sleeper, that these sheets are worth the buck.
While linen takes time to get used to – especially if you're coming from a cotton or percale habitat – you'll soon fall in love with the light and airy vibe that comes with these loose and cool sheets.
Sijo AiryWeight Eucalyptus Sheet Set | From $95
Winner of the 2022 Best Sleep Award from Architectural Digest, these ultra-light eucalyptus sheets from Sijo will not only keep you cool, but also make you cool.