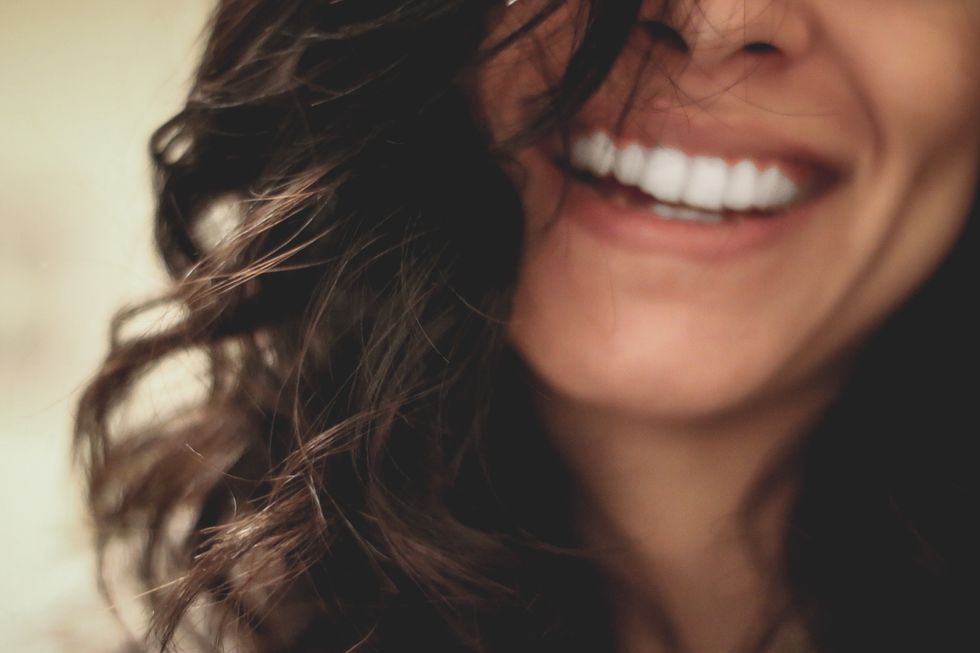 The five best products to fix dry lips
Don't be a sucker with a painful pucker
The chafing, flaking, peeling, and tenderness are nothing to blow kisses at. Lips are super-sensitive, and winter's woes tend to get the best of them. These five products will whip lips into shape, having you smiling in no time thanks to soft, supple, lovely lips!
e.l.f. Lip Exfoliator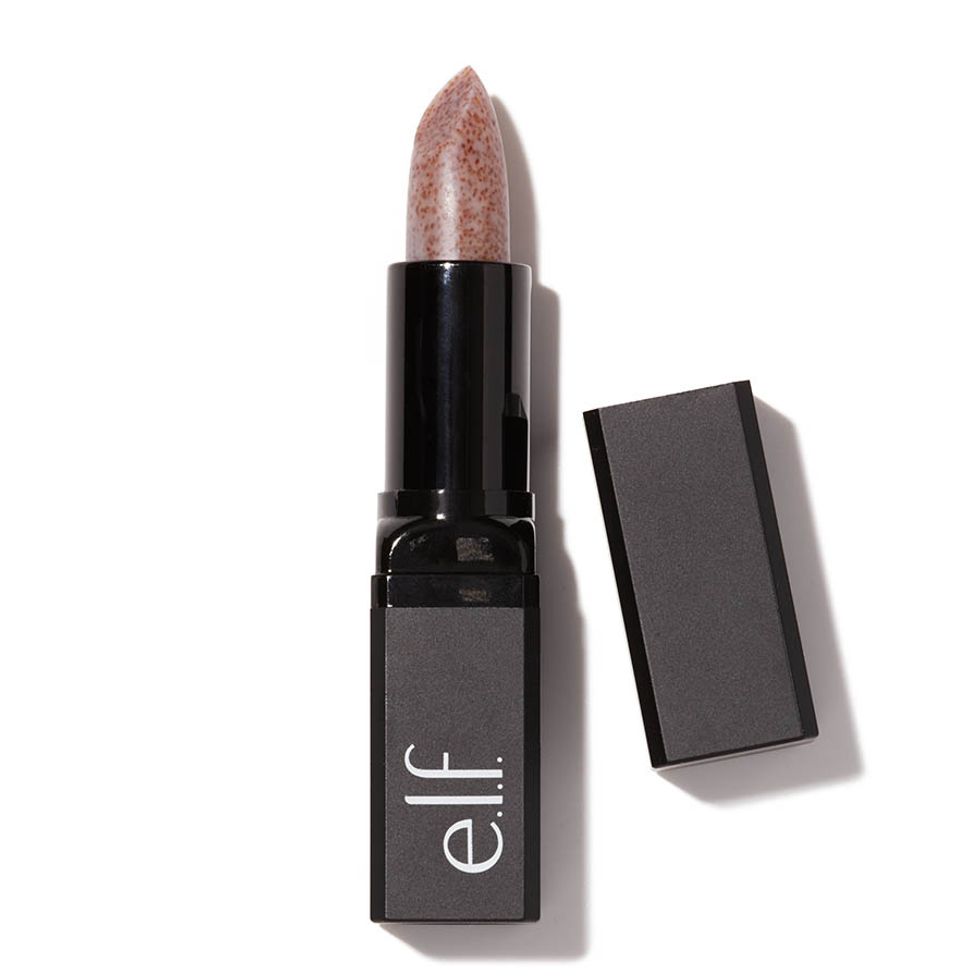 Via elfcosmetics.com
Exfoliation removes that nasty dried-up layer of skin coating your wintery lips, revealing the soft and new skin beneath. e.l.f.'s Lip Exfoliator is gentle and effective, smoothing lips from lackluster into luxurious. Infused with creamy shea butter, vitamin E, avocado, grape oil, and jojoba oil, this lipstick-shaped exfoliator conditions lips while making them shiny and supple. It comes in six flavors/fragrances to choose from including pink grapefruit, mint maniac, and coconut. Just slick over your lips in a circular motion and let e.l.f. do its magic.
Cost: $5.07
Olio E Osso No. 1 Balm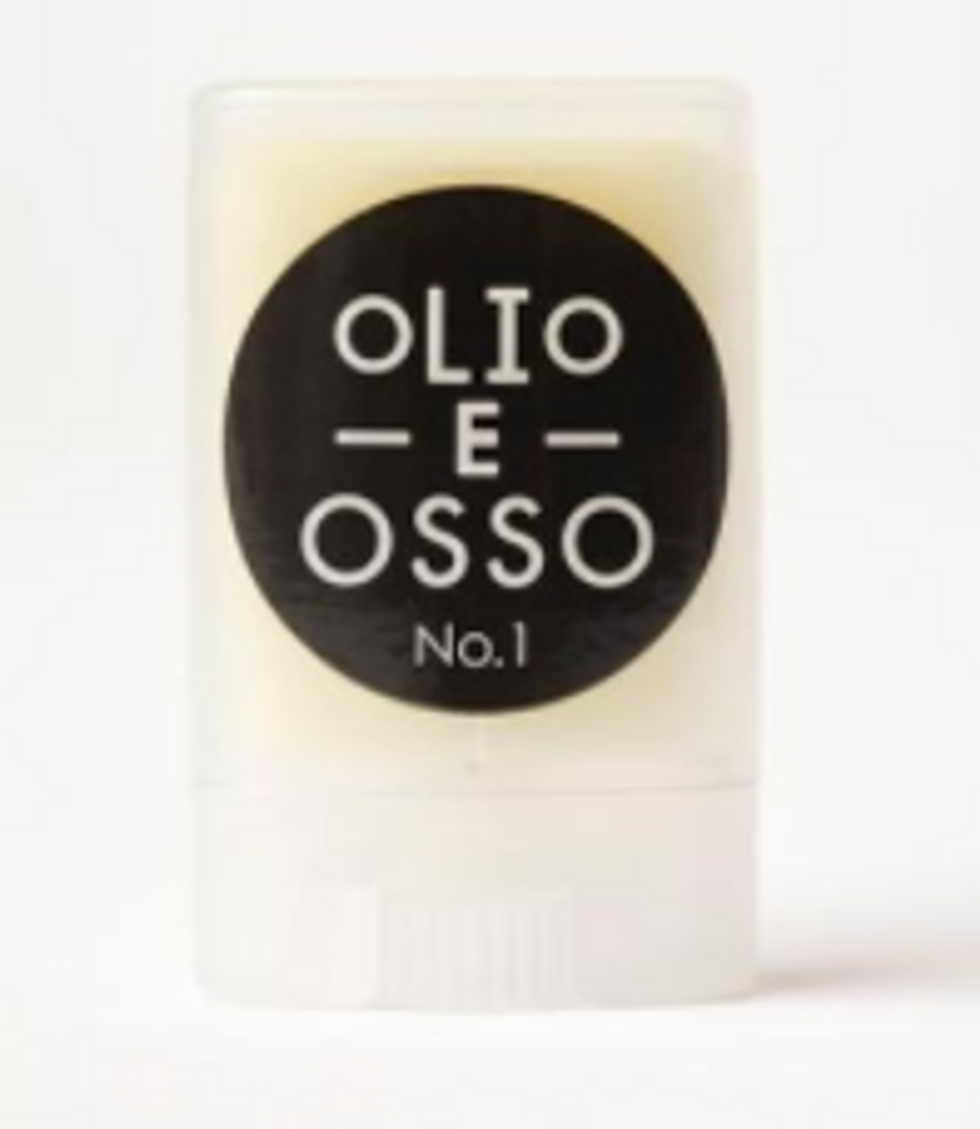 This balm is da bomb!Olio E Osso No.1 Balm is versatile and does the trick to moisturize lips back to their kissable pre-winter form. It goes on shiny clear and works by penetrating its healing ingredients onto and beneath the lips' surface to repair and protect. Made with organic olive oil, shea oil, natural beeswax, and grapefruit essential oil, Olio E Osso is naturally fantastic. It even works on dry nail cuticles, elbows, and flyaway hair too!
Cost: $28.00
Burt's Bees All-Weather SPF 15 Moisturizing Lip Balm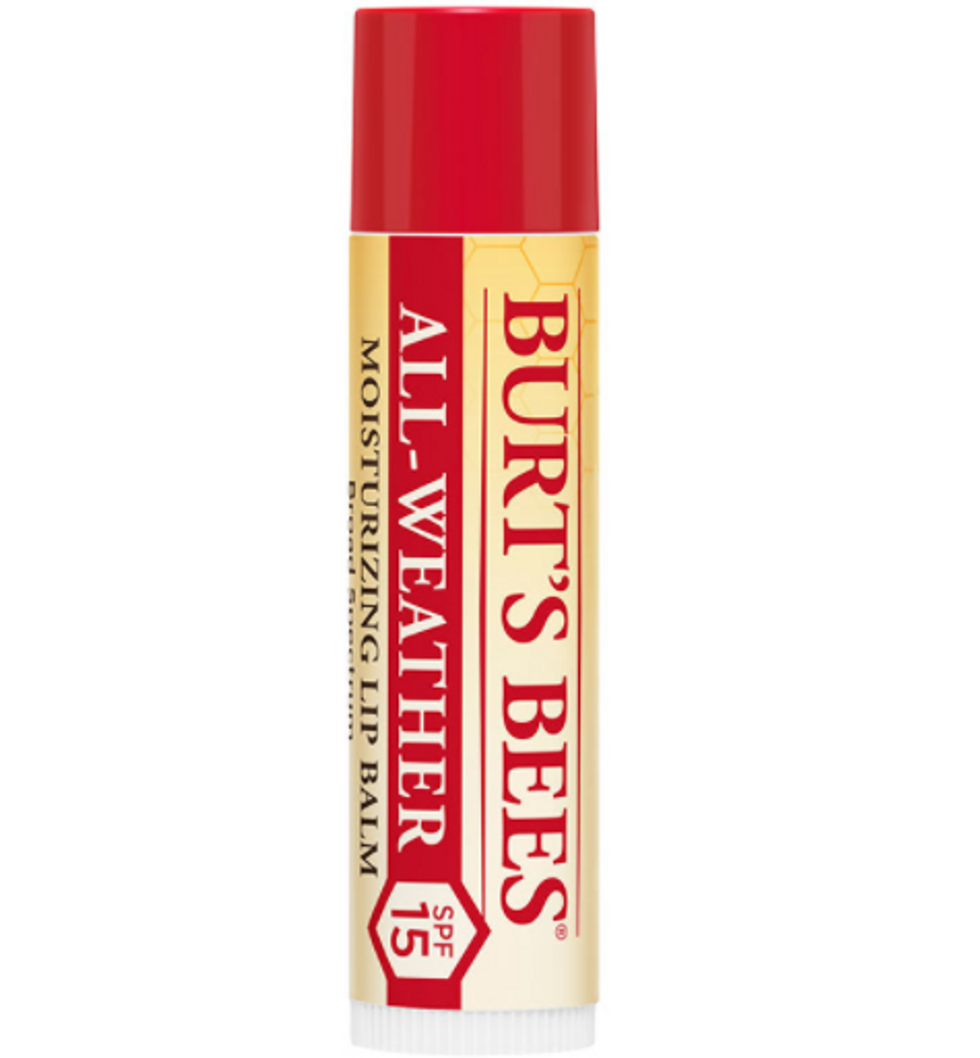 Burt's Bees is always a fan favorite, and theirAll-Weather SPF 15 Moisturizing Lip Balm is the bee's knees. The balm gets to the root of your lips' issues by safely smoothing and protecting. The SPF keeps the sun's rays off tender lips no matter the time of year. Don't forget, it may be cold outside, but the sun is still shining above. Zinc oxide is the featured ingredient in this balm along with beeswax, cocoa butter, jojoba seed oil, and orange peel wax. Buzz to your local drug store to pick up a tube!
Cost: $3.97
Vaseline Lip Therapy Tin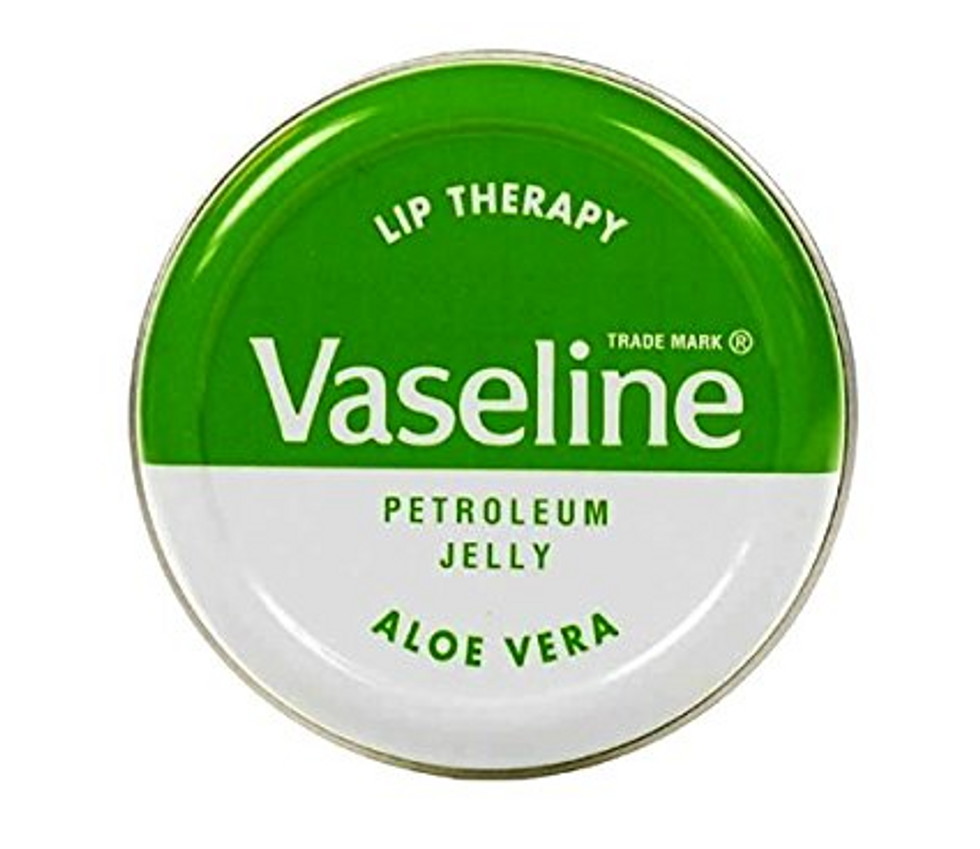 This cute tin is small, but powerful when it comes to protecting and soothing lips. Vaseline Lip Therapy Tin locks in moisture so the cold air won't make your lips dry out and crack. Smooth a dab over your lips and you will see great improvement quickly. It comes in four options: original, rosy, cocoa butter, and aloe. Non-greasy, long-lasting, and proven results. What more could you ask for? Therapy indeed.
Cost: $3.50
Tatcha Camellia Gold Spun Lip Balm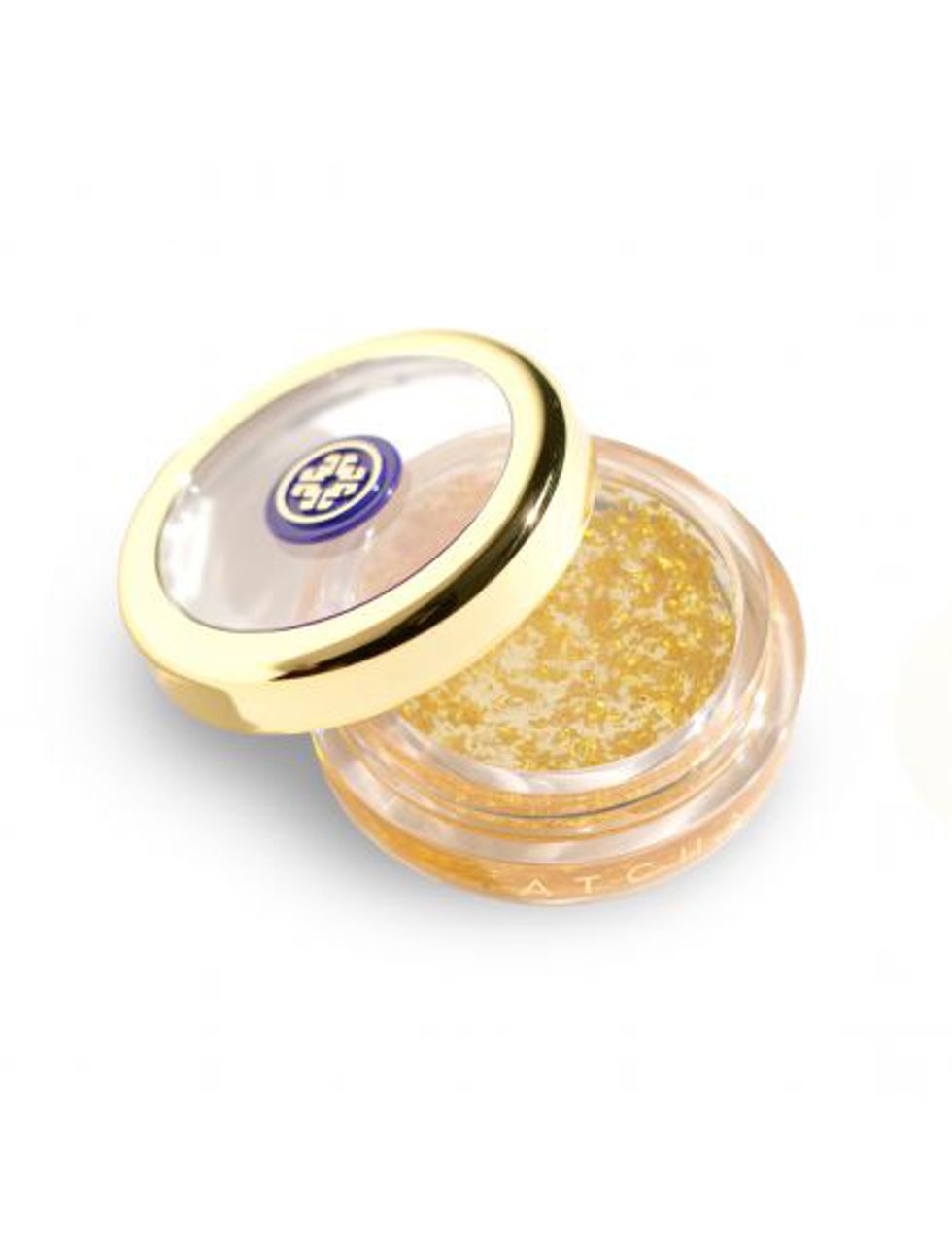 Via tatcha.com
You're as good as gold, so why not treat your lips to the royal treatment with Tatcha Camellia Gold Spun Lip Balm? Camellia oil is super-hydrating and absorbs in a flash. Infused with oleic acid, vitamins A, B, D, and E, and Omega-3, 6, and 9, this shimmery balm is finished off with 23-karat gold flakes. Your smile is worth a million bucks!
Cost: $36.95
Winter's got nothing on you. Your lips can brave the elements thanks to these lip-loving products. Bundle up and pucker up!