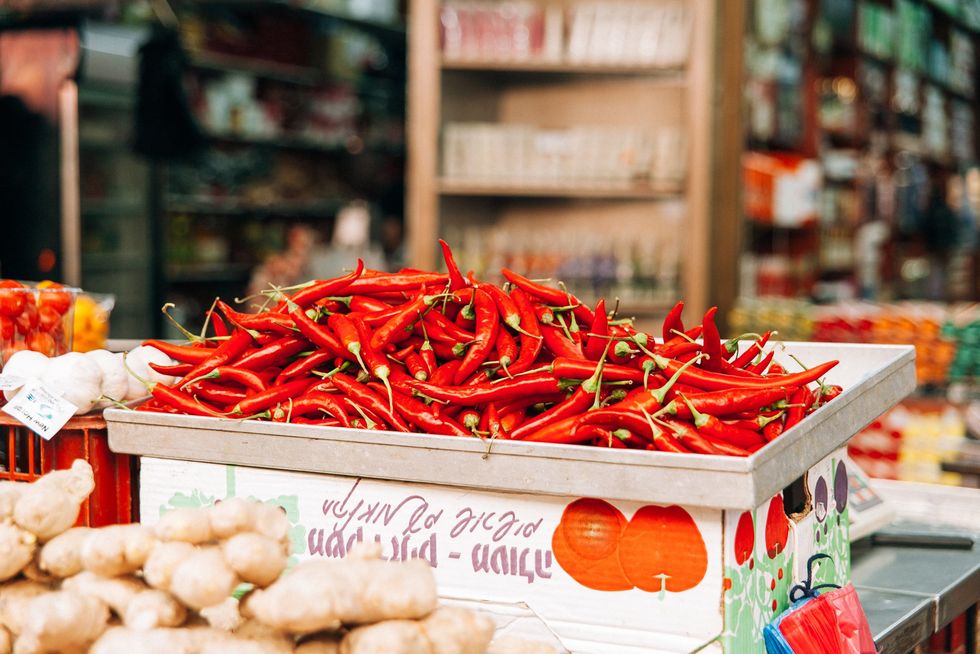 Spice up your favorite foods with these top 11 hot sauces
Add some sizzle and spice to the season with hot sauce. The heat takes food to the next level with flavor and flare, pepping up your palate with peppery pleasure.
These ten picks will kick up any dish with almost-too-hot-to-handle tempting taste that gets better with each daring drop. Try one or get them all and enjoy a new degree of depth as you savor every mouth-burning morsel.
Burn's & McCoy

For a super selection of hot sauces that span a variety of flavors and heat levels, Hot Sauce Willie's is like heaven for those who crave hellishly hot sauces. Choose the degree of heat you can stand, the amount of sweetness you like in your sauce, and what kind of peppers perk up your taste buds. Then the best of the best in hot sauces will be featured, leaving the only difficult part to you… choosing which one to get. Why not fill your cart with one for every day of the week? Looking for something insanely hot? Go for Burns & McCoy Exhorresco 7 Pot Primo Hot Sauce, which uses one of the hottest peppers on Earth in their addictive blend of spices, agave, yuzu, garlic, and oak aged apple cider vinegar. Be sure you have a big glass of ice-cold water on hand with this sassy sauce!
Cost: $8.99 for 5 oz. bottle
Hell's Kitchen West Side Red

Another peppery pick you can pick up at Hot Sauce Willie's is Hell's Kitchen West Side Red Hot Sauce. For those who can only tolerate a medium-level helping of heat, this well-balanced hot sauce is made with the addition of red raspberries that provide a tangy taste that is all-too addictive. Marinate some chicken kebabs or liven up steamed veggies with a visit to the West Side.
Cost: $6.75 for 5 oz. bottle
Amberfyre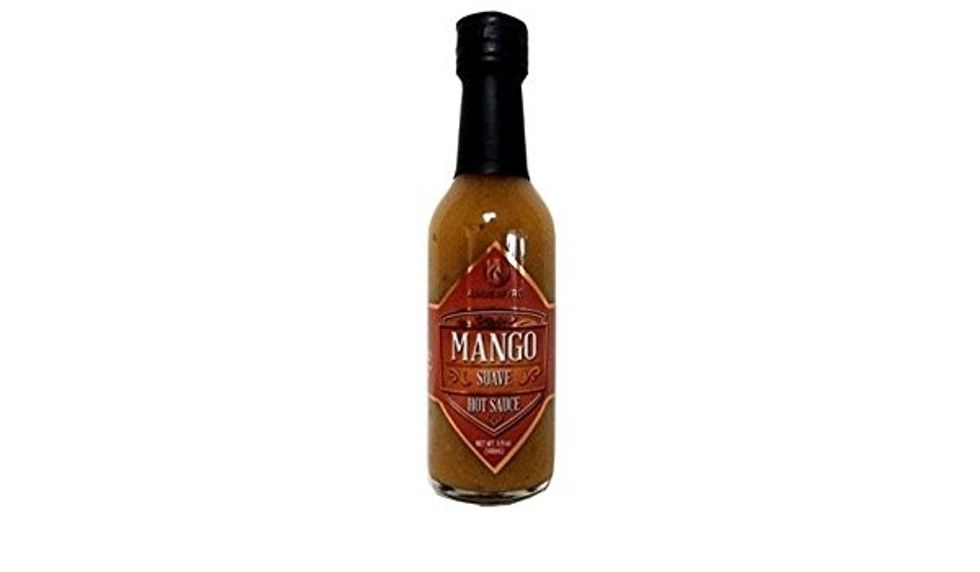 Via amazon.com
For a Caribbean crave-worthy kick, Hot Sauce Willie's sells Amberfyre Mango Suave Hot Sauce with a tropical taste that is aimed to please a heat-seeking palate. Hints of vanilla and Myer's dark rum mix with the peppery-hot goodness, making this sweet and sizzling sauce unlike any other. Tastes fantastic with fish, so hook one in and hook it up with Amberfyre.
Cost: $9.99 for 5 oz. bottle
Heatseeker Classic Red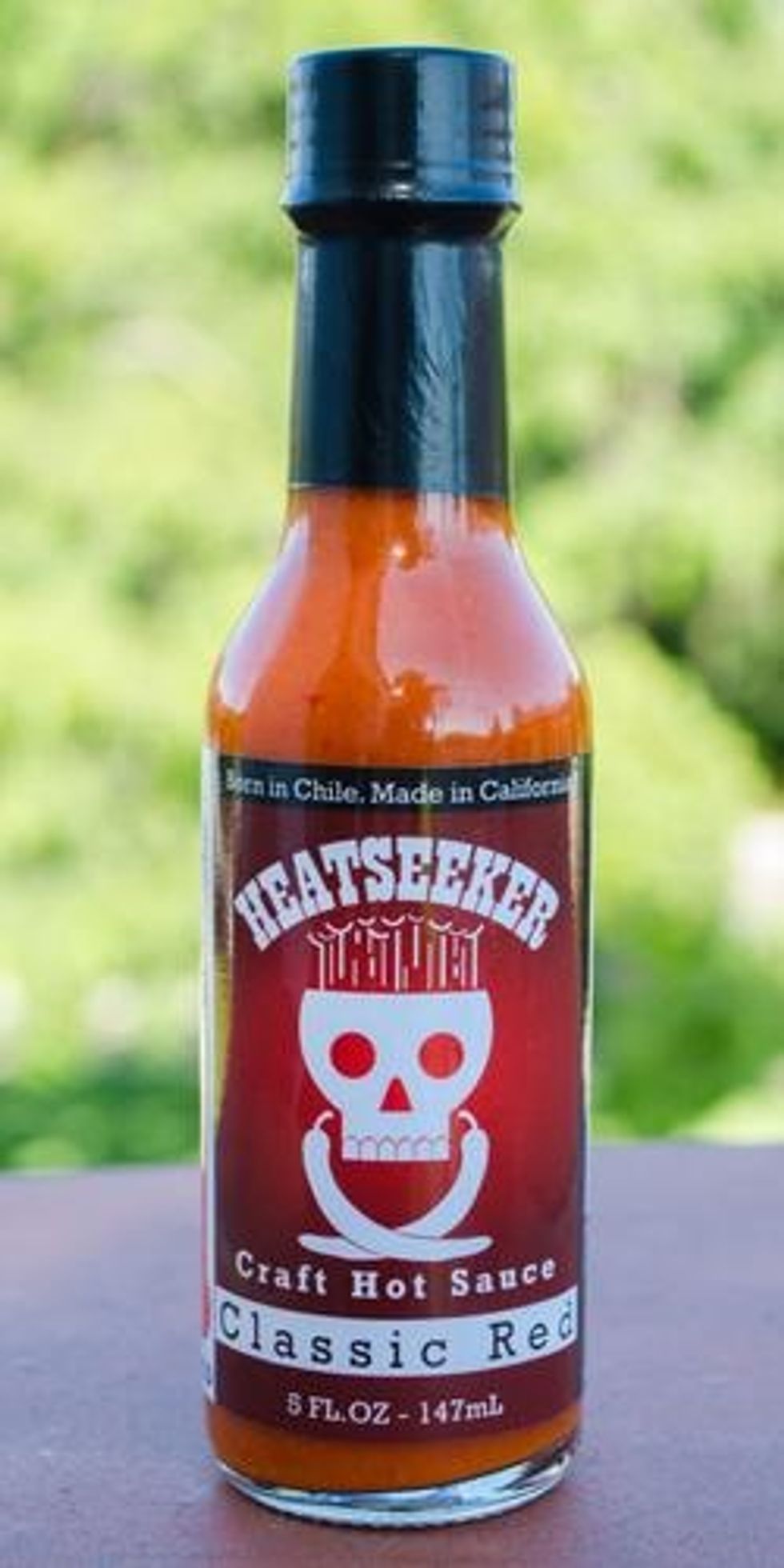 Via heatseekersauce.com
For the hot sauce purist, Hot Sauce Willie's won't let you down with Heatseeker Classic Red Hot Sauce. Medium heat with a dash of subtle sweetness, this bottled California blend of dried red chile peppers, onion, garlic, sea salt, and white wine vinegar is simple and simply delicious. When you want to please the hungry crowd, classic is always a clear-cut choice.
Cost: $7.99 for 5 oz. bottle
Black Irish Jalapeno Hot Sauce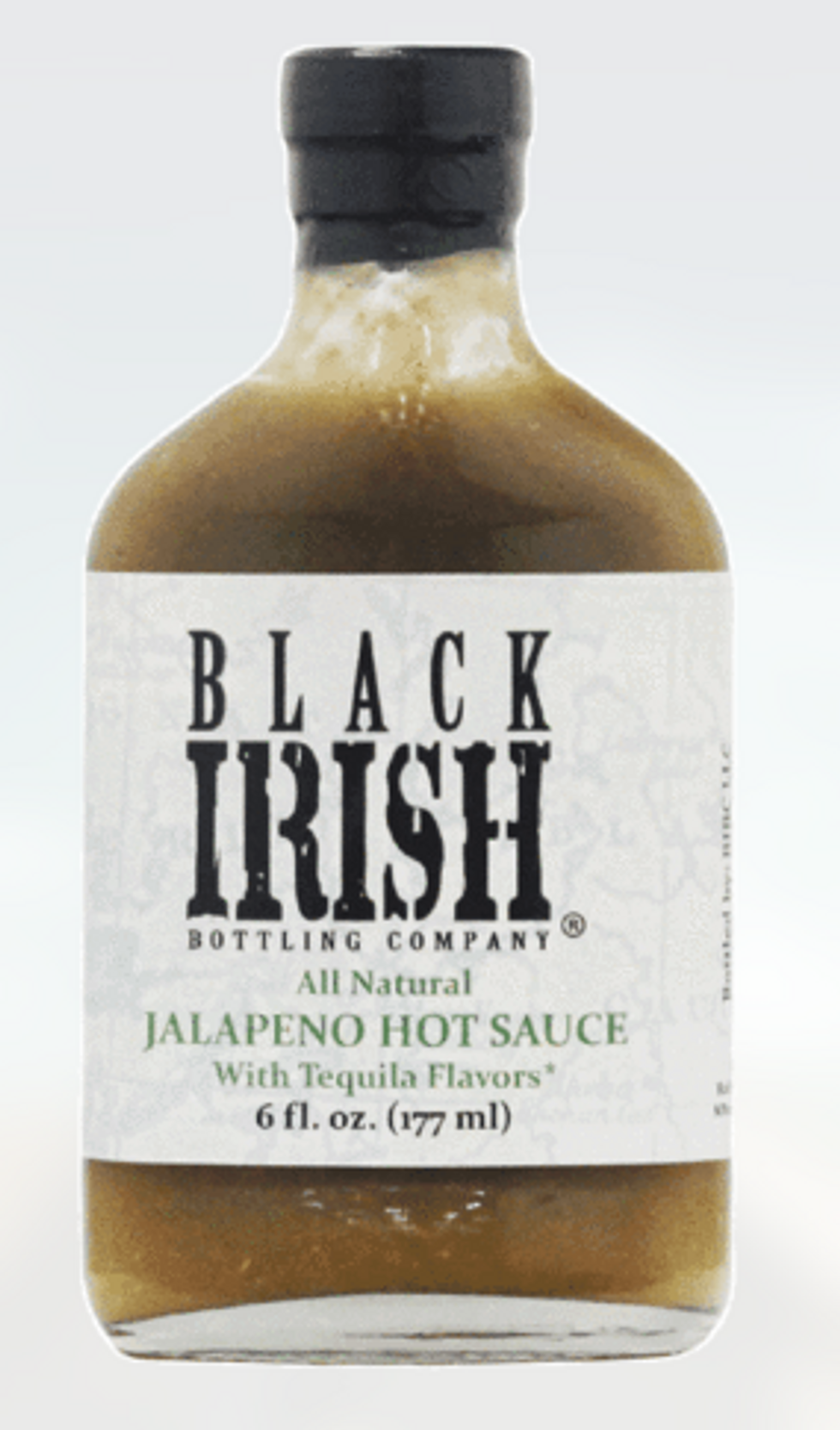 If you love hot sauce as much as you love Tequila, Black Irish Bottling Company Jalapeno Hot Sauce with Tequila Flavors, sold at Hot Sauce Willie's, is like bliss in a bottle. Green jalapeno mingles with Tequila flavors and hints of juicy grape and apple for a Latin flair that's as different as it is divine. Crank up your ceviche or shake up your salsa when you bring on the Black Irish!
Cost: $9.49 for 6 oz. bottle
Jalapeno Kill Sauce

Kill Sauce Jalapenois mildly hot but full of jalapeno zest that fills your mouth with refreshing and festive flavor. Hot Sauce Willie's loves the blend of roasted peppers, onion, garlic, lime, and spices that takes food to new heights. The gorgeous green hue looks almost too nice to eat, but once you sample a splash, you'll kill for more Kill Sauce.
Cost: $6.99 for 5 oz. bottle
Arizona Gunslinger Chipotle Habanero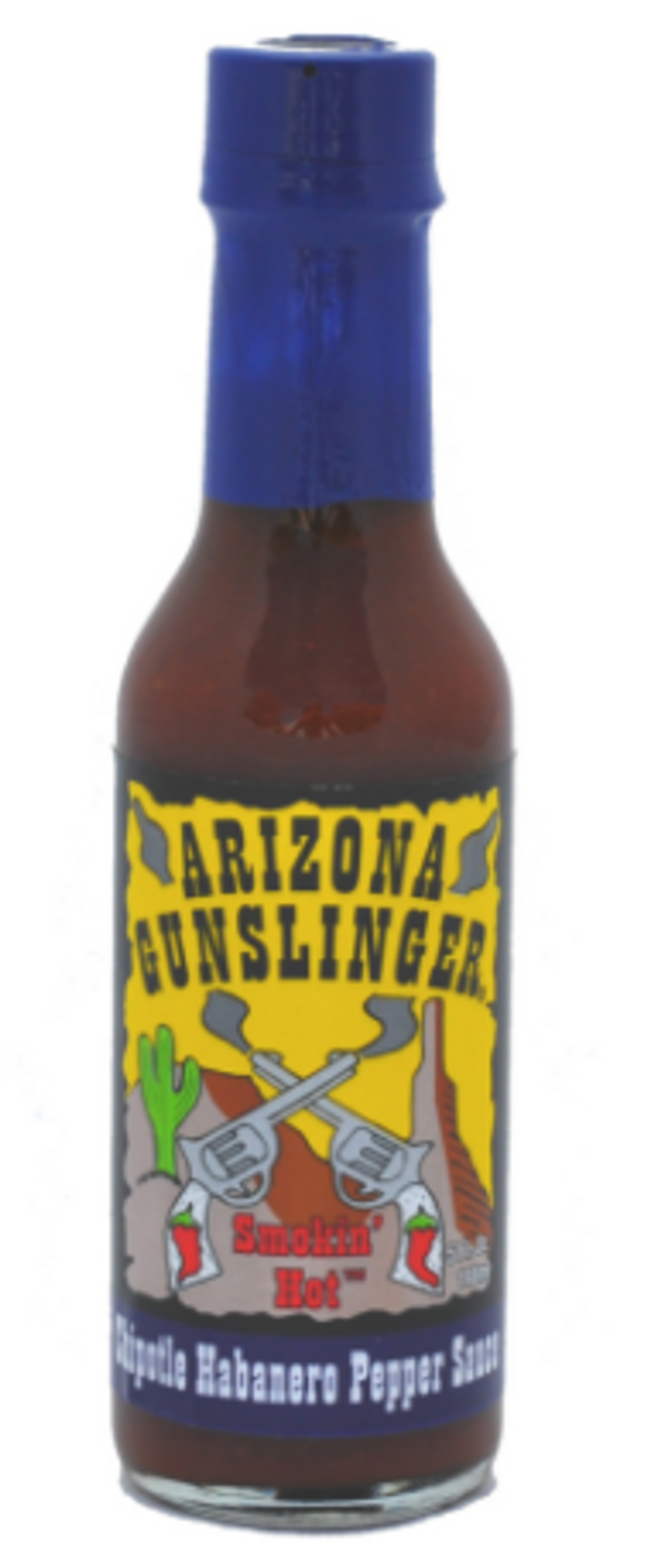 Have your habanero and eat it too with Arizona Gunslinger Chipotle Habanero Pepper Sauce. So smoky and flavorful, this hot sauce is tasty on just about anything, from fresh salads to grilled steaks. The habanero is hot, but not too hot, and the chipotle brings out the finest flavors of your favorite foods, especially Mexican cuisine. A hint of sweetness makes this sauce well-balanced and keeps you coming back for more. Arizona is known for being hot, and Arizona Gunslinger pays homage to the heat.
Cost: $7.00 for 5 oz. bottle
Hank Camouflage Hot Sauce

Hank Sauce Camouflage Hot Sauce is sweet and tangy, hot and zesty. You may want to hide the bottle, but you can't hide the flavor of Camouflage! The first taste is deceptively sweet until that Hank Sauce heat kicks in, waking up even the sleepiest of taste buds. Cayenne peppers give the kick, while garlic and an array of choice spices mellow things out. And what's that you taste? A hint of unexpected cilantro makes Camouflage unique. Try this sauce as a mouthwatering marinade for wings, spice up sandwiches, or energize your scrambled eggs and omelets. Hank turns up the heat in any dish!
Cost: $14 for 8 oz. bottle
Mezzetta Habanero Hot Sauce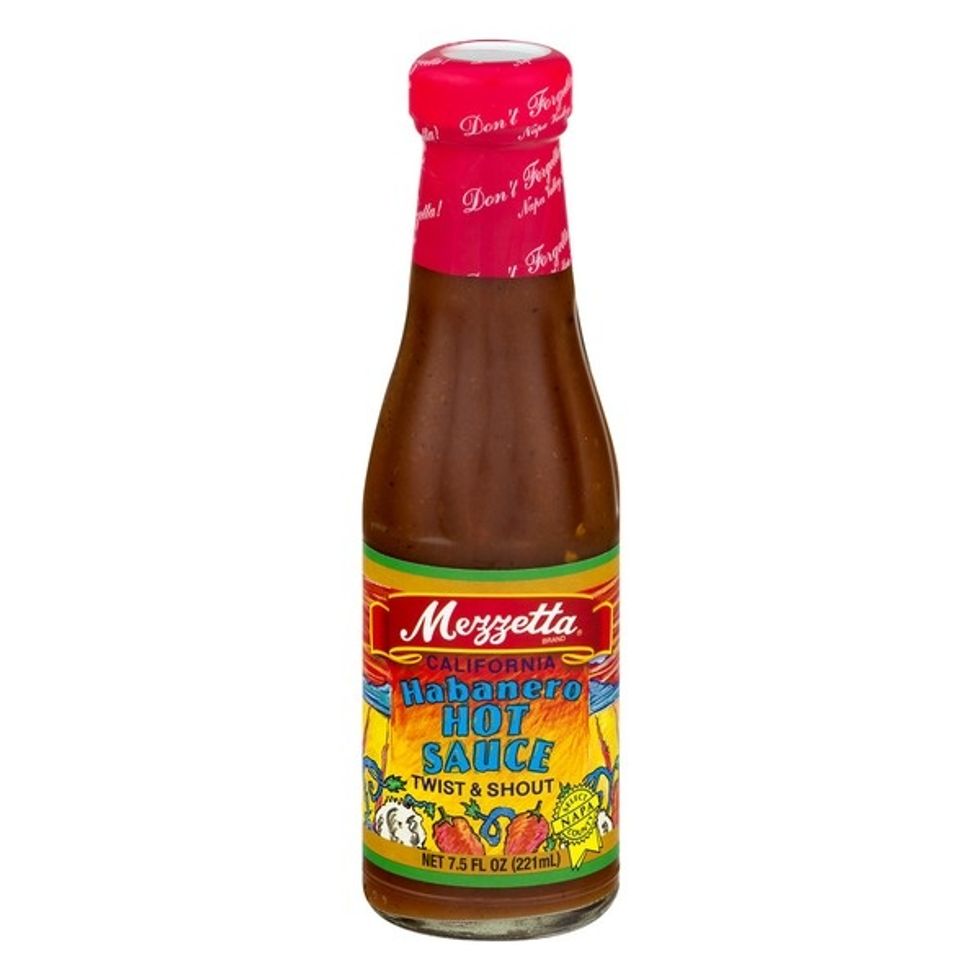 Via instacart.com
California Habanero Hot Sauce Twist & Shout from Mezzetta is hot and zippy, made from one of the spiciest peppers that will ever pass through your lips. The heat may make you tear up, but you'll go back for another bite… and another, and another. This versatile (and inexpensive) sauce takes any meal up a notch with its twist on the classic habanero sauce. Try a dash or two on your burger or taco, stir into soups, or sprinkle on salads. Fire up your food with a hot helping of habanero.
Cost: $2.12 for 7.5 oz. bottle
Melinda's Jalapeno Pepper Hot Sauce

For something on the milder side but still brings the heat, go for Melinda's Jalapeno Pepper Hot Sauce for a robust green sauce that will warm all your senses. When you want to bring out the flavor of your favorite foods without overpowering them with too much fire, this fresh and bright sauce gives just enough oomph to make your dishes even more delectable. With Melinda's, you will holla for jalapeno!
Cost: $3.99 for 5 oz. bottle
Monroy's Mango Habanero Hot Sauce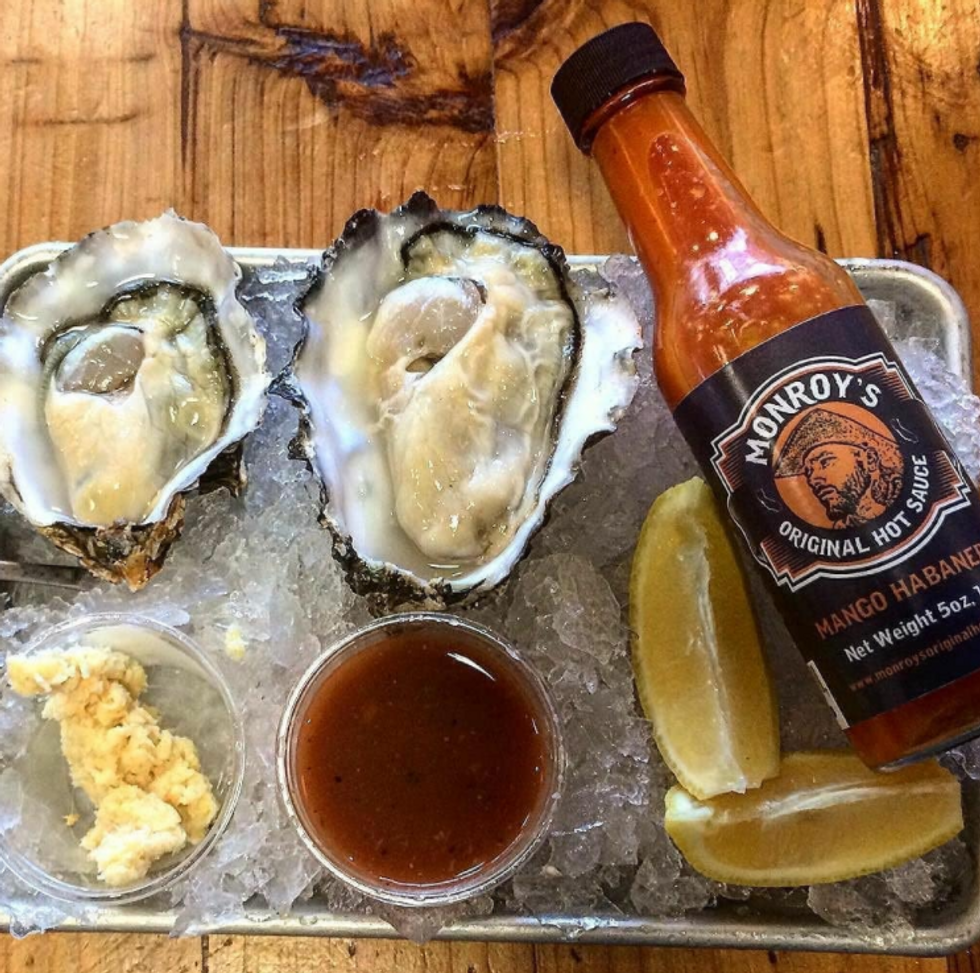 Looking for some heat to add to a craft cocktail or a something with a hint of sweetness to spruce up a meal? Monroy's Mango Habanero Hot Sauce is the perfect mixer to add to a spicy Bloody Mary or a refreshingly hot margarita. The spiciness of the habanero and the sweetness of the mango compliment any cocktail and will provide you with the perfect amount of sugar and spice.
Cost: $8.99 for 5 oz. bottle
Can you take the heat?