Thuma is a furniture company that creates timeless, elegant pieces that fit any space.
All their products are crafted using Japanese joinery - a technique that makes assembly simple and effortless.
I recently furnished my new bedroom with all Thuma furniture. Read to find out how it went.
When I finally decided to buy a house, I vowed to create the perfect bedroom — even if it meant splurging a little. I was sick of abiding by my landlord's taste and generic IKEA furniture.
I didn't want to rush the process, I wanted to fall in love with each piece of furniture. My goal was to buy items that felt timeless, something that could adapt to my changing aesthetic and personal design.
I looked through numerous websites, and nothing caught my eye until I stumbled upon Thuma. I loved how modern and timeless their bedroom furniture looked. It was exactly what I had been searching for.
The first thing I picked up was The Bed, By Thuma.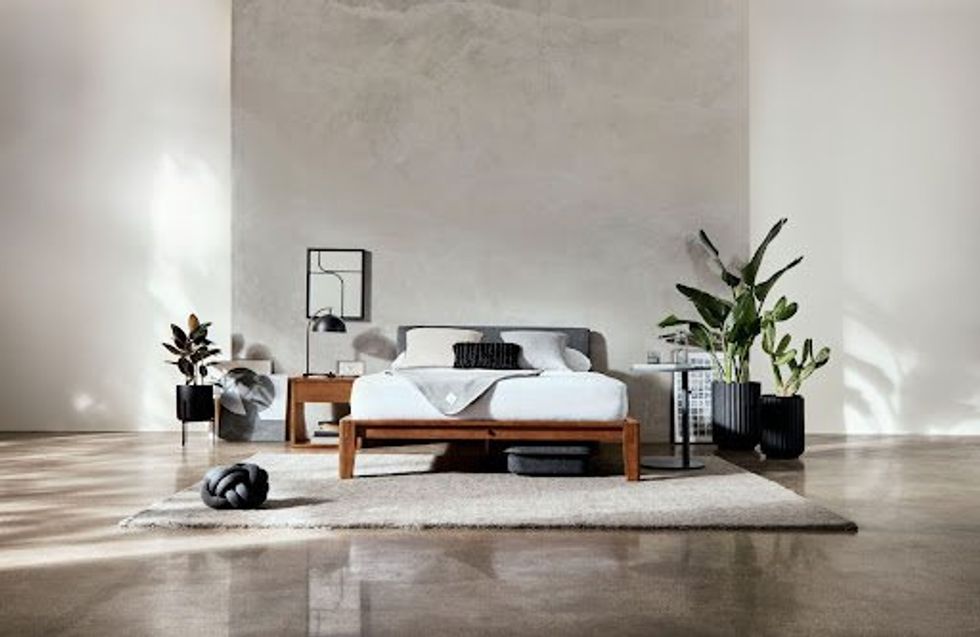 The Bed has a minimalistic design. It's crafted from beautiful, 100% upcycled rubberwood, and available in four different stains — Walnut, Natural, Espresso, and Grey.
With Thuma's ingenious Japanese joinery technique, there's no need for hardware or long instruction manuals. The slats interlock into adjacent slats and the whole bed frame can be assembled in 5 - ish minutes. A bonus for me because I'm terrible at assembling furniture.
The Bed sets the tone for my new room — it's the perfect minimal, timeless centerpiece. The 9" under-bed storage is ideal for storing all my shoes. You can add The PillowBoard or The Headboard to The Bed — I decided on The PillowBoard for my room. It's available in three interchangeable and washable linen-weave covers, Light Linen, Fog Grey, and Dark Charcoal — all are gorgeous!
My next furniture purchase was
The Nightstand, By Thuma
.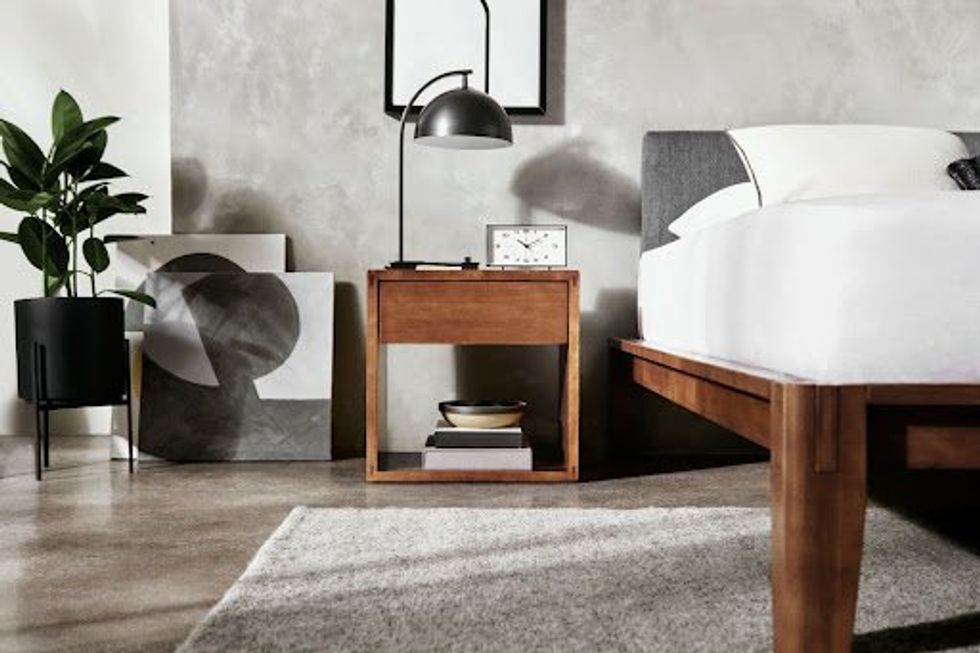 I never used to have a nightstand — my books, phone, and water bottle always had to sit on the floor. For my new bedroom, I wanted a place to store my necessities safely and off the floor.
The Nightstand is an excellent addition. It's made from the same upcycled eco-friendly solid wood, and available in the same four stains as The Bed. The Nightstand's drawer gives me space to store some of my necessities out of sight, but still keep them easily accessible.
I then decided to purchase
The Dresser, By Thuma
.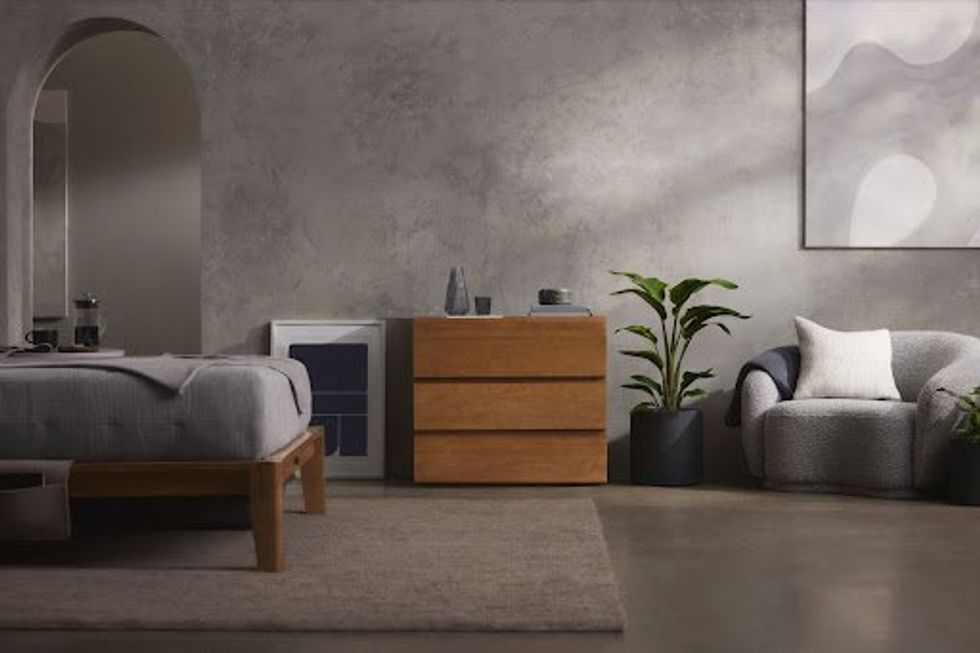 Like all their products, The Dresser is made with the same 100% real wood and comes in the same four stains as The Bed and The Nightstand. The best part about the Dresser is the innovative modular system. You can add or remove drawers for a completely customizable dresser. Plus, the soft-close drawers are spacious enough to hold all my clothes.
Now that I had my furniture, there was something still missing in my bedroom. I then decided to purchase The Rug, By Thuma.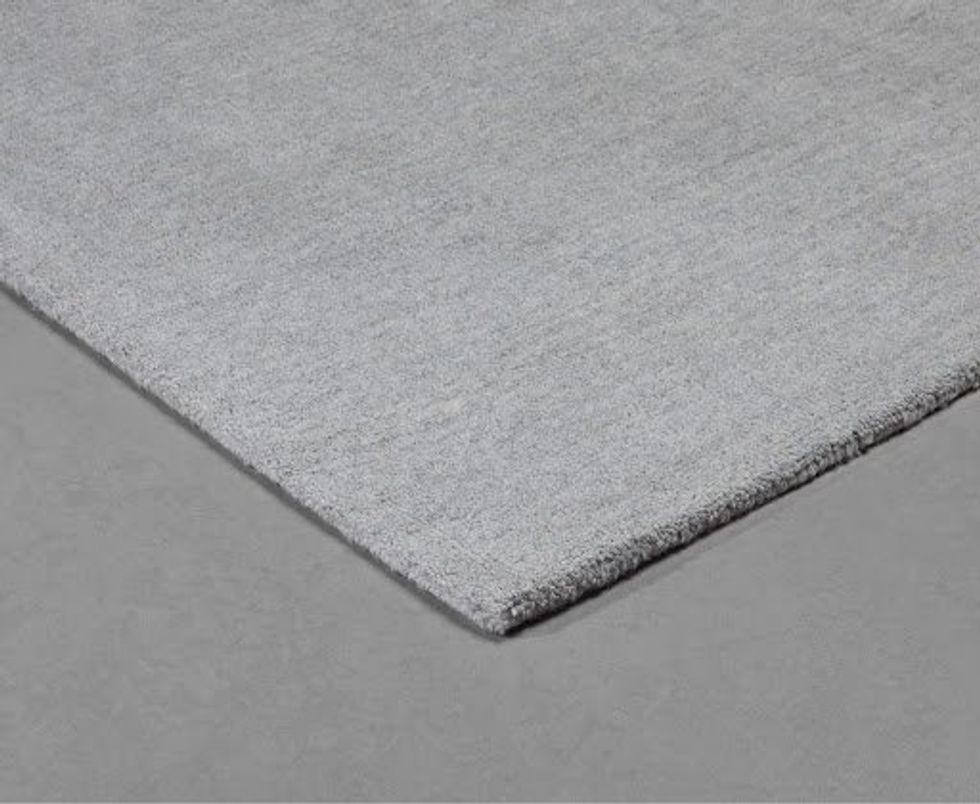 Rugs can brighten up any room and create a warm and cozy feeling. Entirely hand-loomed by expert artisans, each rug is distinctly unique. It's available in two sizes, 5x8 and 8x10, and in three shades: Thunderstorm, Silver, and Shadow. The Rug is meticulously crafted from the wool yarn of discarded garments and also contains PET from recycled plastic bottles, creating high-performance durability. You can also add an optional rug pad for added cushioning.
Aside from their beautiful furniture, I also love Thuma's commitment to sustainability. Most of their pieces are GREENGUARD Gold certified, meaning they've met some of the world's most intensive chemical emissions standards. All of Thuma's packaging materials are recyclable and free from styrofoam. And for every bed, nightstand, dresser, and headboard sold, Thuma's partner One Tree Planted will plant a tree.
I'm in love with my new bedroom by Thuma. All their products are carefully thought out and made with the highest quality materials. My room is finally my own, and I can decorate it however I want because these Thuma pieces are timeless and will last a lifetime.
Thuma is really all you need to create a wonderful bedroom.