Editor's Note: Updated 11/29/2021!
The season of gifting - and by gifting we mean amazing sales and beauty sets - is upon us! Pull out that bin of wrapping paper that lives in your basement, because Thrive Causemetics is offering exclusive drops and deals every day from 11/21 - 11/29.
Thrive Causemetics is known for its cruelty-free, vegan, and innovative products that enhance your natural beauty, even after you've removed them. Their fan-favorite Liquid Lash Extension Mascara™ has over 1 million five-star reviews, while their Brilliant Eye Brightener™ isn't far behind thanks to its long-lasting, universally flattering glow and skin-loving ingredients.
Whether you're buying for someone on your list or restocking on some of your faves, Thrive Causemetics is helping you give back. For every product you purchase, Thrive Causemetics donates to a cause to help women thrive. Their causes surround important issues like emerging from homelessness, surviving domestic abuse, fighting cancer, and helping veterans adjust to life outside the uniform.
Get your lists ready -- here's Thrive Causemetics drop of the day!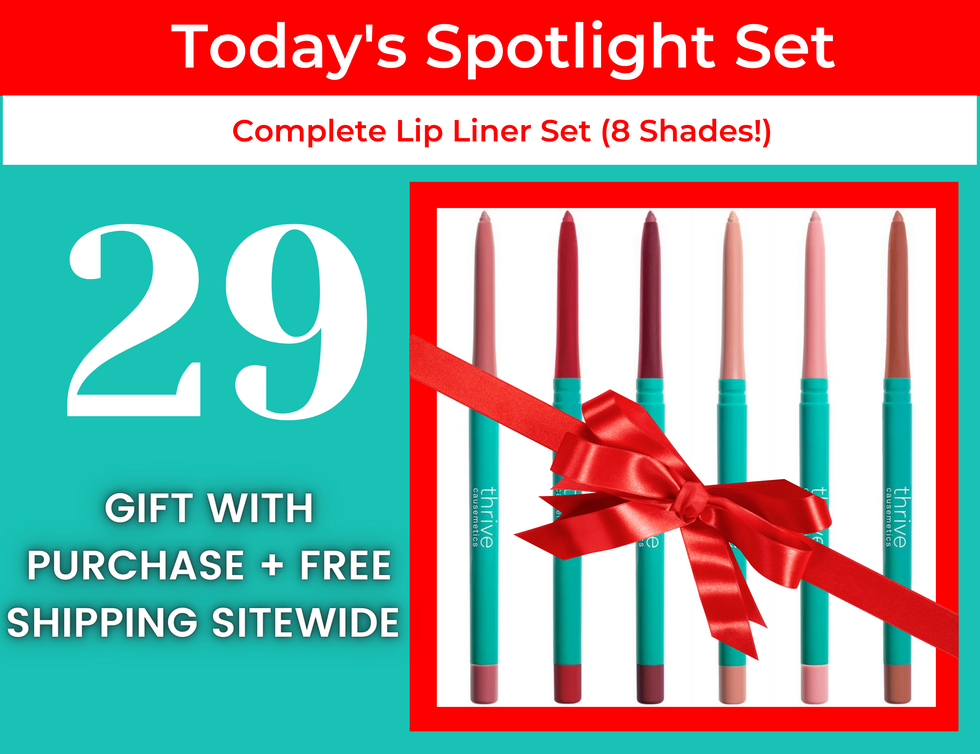 Check back every day from 11/21 to 11/29 to score huge savings and give back with Thrive Causemetics this holiday season!
JUST FOR YOU: Get 10% OFF Thrive Causemetics when you build a custom set of three products and FREE makeup bag with any purchase! Follow this link to shop!