Life often gets so busy that we forget all about our health and nutrition. No one is in the mood to cook dinner after coming home from a demanding workday, so we stick to frozen meals or takeout.
Luckily, there are more options than UberEats and Postmates to get nutritious meals delivered right to your door.
Let us introduce you to
Thistle
; plant-forward, delicious, superfood-packed breakfasts, lunches, dinners, snacks, and cold-pressed juices every week –
now available in New York City and Philadelphia!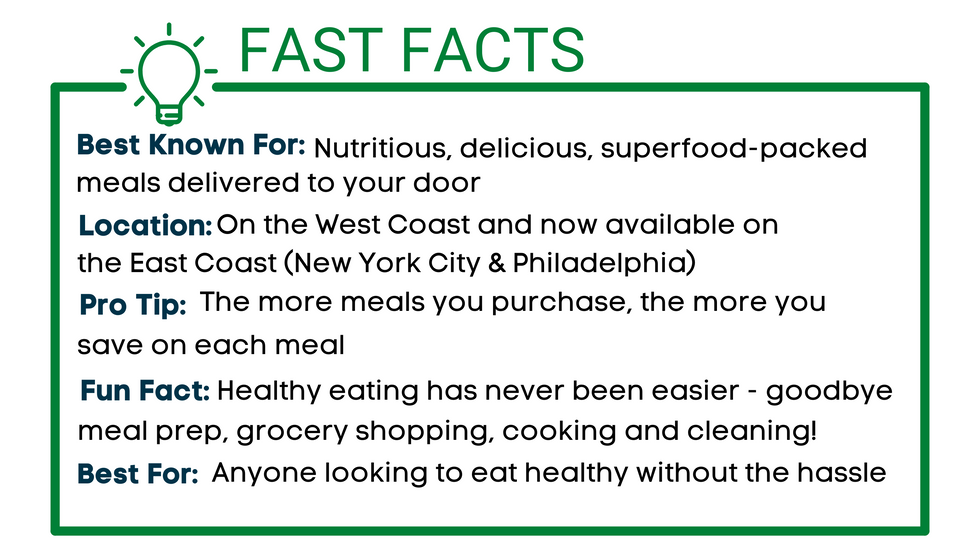 Thistle meals are carefully curated by nutritionists and made with the highest quality ingredients and superfoods. They are 100% free from gluten and dairy. Meals contain high fiber, low sodium foods which can help reduce inflammation and can promote blood flow to your digestive system. Plus, Thistle uses organic produce whenever possible.
While you can enjoy all their meals cold, you can also heat up their lunches and dinners for a few minutes in the microwave or on a skillet and done; you get to enjoy a delicious, perfectly sized, healthy meal that keeps you satiated for hours. Zero meal prepping needed – it can't get more convenient than that!
The great thing about Thistle is that their plans are incredibly customizable. You get to choose from a rotating menu of breakfast, lunch, dinner, snacks and juices or select them all and cover your entire day. Pick how many days a week you want to eat Thistle meals and don't worry – you can always skip a week, pause, or opt out of your plan within your profile settings.
Here's what real people are saying about Thistle:
⭐⭐⭐⭐⭐
"I have found Thistle meals to be Appetizing, Delicious, and Satisfying! Plus, they are healing! I had open heart surgery in June, and I'm convinced the nutrition from these meals has helped me heal, recover more quickly and become stronger.
I am also impressed with your delivery service - it is excellent and reliable. I love that I can leave the previous delivery bag and cold packs out to be picked up when the next delivery arrives."
– Deanna
⭐⭐⭐⭐⭐
"I highly recommend Thistle! I'm so glad I finally found a reliable meal delivery service that provides variety, healthy options and delicious food. I find their meals are great fresh or frozen, which makes my life easier since sometimes I don't plan to eat them right when I receive them.
I look forward to my lunches and dinners at last. Takes away the effort of thinking, making and the expense of ordering out in addition to the unhealthiness. Thank you thistle :-)"
– Abby
Considering the health benefits that Thistle can bring to your diet like more energy, less bloat, a sharper mind and clearer skin, $11.50 per meal isn't bad at all. Plus if you join today you get $100 off your first 4 weeks! So start eating nutritious meals today and sign up for Thistle – there won't be any more excuses!