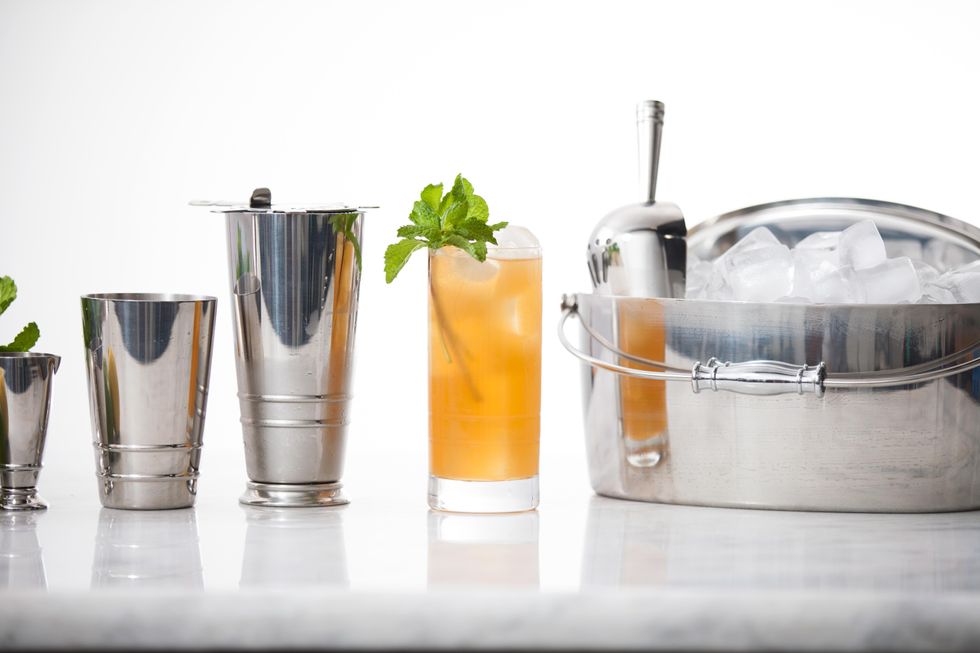 This Timeless Home Bar Set is the Perfect Gift for Father's Day

As someone who loves cocktails, it can often be difficult to pin down what exactly makes your favorite drink just perfect. That secret used to be kept for the pros who know how to create unique drinks with a balanced flavor profile and flawless execution. Thankfully, if you've ever wanted to step behind the bar and have a go at crafting a top-shelf cocktail yourself, now you can in your own home. Thanks to Crafthouse by Fortessa®, a comprehensive line of bar tools and glassware for the aspiring mixologist, craft cocktails are only a shake or a stir away.
The Crafthouse by Fortessa® collection is the brainchild of world champion bartender, Charles Joly, who was the first American to ever win the honor. The collection is a collaboration with the industry leading designer and manufacturer of tableware, Fortessa Tableware Solutions. Together their mission was to create a collection of bar tools that would revolutionize home bars across the country by equipping cocktail enthusiasts with perfectly-crafted tools that take the work out of entertaining.
The signature line of glassware is hand-cut in the USA using German engineering to ensure a high quality and reliable product. Designed with both function and fashion in mind, the glasses and tools indicate a full and double measure, so precision has never been easier. They have everything you need to make your home bar the ultimate in cocktail creation. Whether you're drink of choice is an Old Fashioned or a Martini, nothing compares to the Crafthouse by Fortessa Signature collection.
The Shaker Set
The Shaker Set is perfect for creating amazing shaken cocktails. It includes the 2-piece Boston Shaker for "waking up" your spirits, the 2-ounce Jigger for precision pouring, a beautiful black walnut muddler, and a Hawthorne Strainer to ensure a pure and delicious drink with a smooth finish.
The Mixing Set
The Mixing Set is everything you need to make stirred cocktails. It includes a Mixing Glass, a Julep Strainer, a Bar Spoon for balanced stirring and micro-muddling, and 2 Double Old Fashioned Glasses for serving up your cocktails. These stirred, more spirit-forward cocktails are as popular as ever.
The Bar Tool Set
This zest-infusing set includes a Peeler for making garnishes, a Channel Knife for creating artful twists and unlocking flavorful oils, a Bar Knife for preparing citrus, fruits, herbs and spices, and a Bar Board in sturdy, rich black walnut.
Update: The folks at Crafthouse by Fortessa are extending a special offer to our readers for Father's Day! First time buyers can follow this link to receive 10% off their first order by using the code WELCOME!