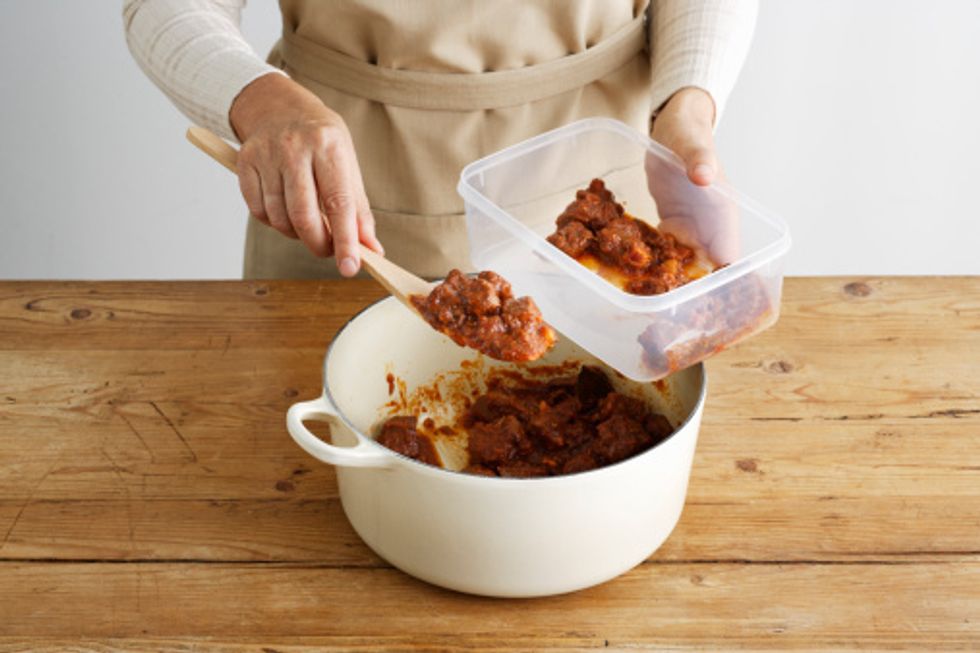 This is Not Your Grandma's Tupperware
Back in the day, when you just couldn't finish all of that pot roast at Grandma's house, she was thrilled to pack you up with a set of tupperware to take home. But when you got home to take it out, your whole trunk was covered in gravy. Yay.

Thankfully, food storage has come a long way since then. Here at TopDust, food is important to us, so we like to know it's going to be safe and sound, even on the longest and bumpiest commute. That's why we trust the queen of the kitchen and her line of awesome food containers.
She needs no introduction, but Martha Stewart is the culinary brain behind this fabulous and functional 16-piece set of food storage containers. These containers come in all different sizes ranging from 6.8 ounces to 3.2 quarts. They feature seal-tight lids that make sure your food stays fresh and intact for longer than other comparable brands. But the lids are also easy to open, so you won't spend precious time struggling to get to your delicious leftovers.
Other perks: they're BPA free, made from virgin polypropylene, and dishwasher and microwave safe. And they're super cute. Macy's is also offering a 15% off promo code if you order from the site. They're on sale for $29.99 until tomorrow, so get these awesome food containers before they go bad!
We love Martha on TV, and we also love Martha in our homes. This is far from your Grandma's tupperware.