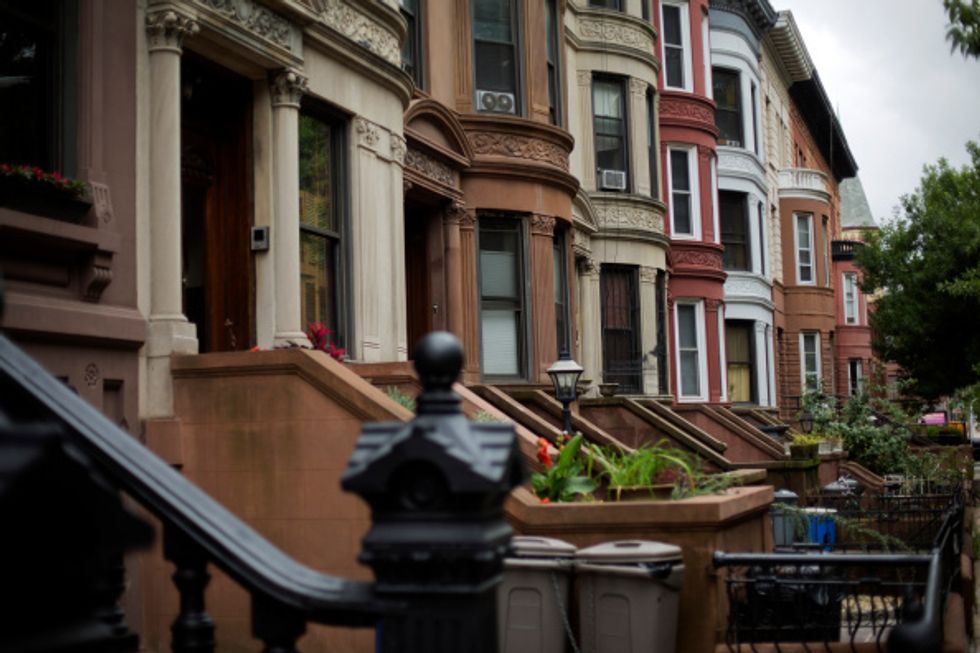 The TV Show That Taught Us About Growing Up in the Big City
Welcome to Hillwood. Here, there's always a group of students playing stickball in a vacant lot, or a lonely kid afraid to leave his stoop, or grandparents cooking dinner for their boarders. It's the town of Arnold, the namesake of a TV show that has dazzled generations with its mature themes, deep characters, and innovative plotlines: Hey Arnold!

Cue urban-jazz opening number, and welcome to Arnold's world. He's a nine-year-old who wears a kilt, lives with his kooky grandparents, Phil and Gertrude, and has a notorious football-shaped head. Arnold and his friends must negotiate the harsh world of the big city, in which there is bullying, family drama, and torture at P.S. 118.
What makes Hey Arnold! such an enjoyable show for both children and adults is its wide range of themes. One of the most memorable is Arnold's relationship with Helga Pataki. She relentlessly bullies Arnold but secretly is in love with him -- so much so, that she has her own shrine devoted to the "football head."
Gerald is Arnold's best friend, and often gets into the most predicaments. He has a penchant for telling urban legends. This group of bright kids sets a record for the biggest pizza ever made, sees the opera, Carmen, and makes it through a massive flood. The characters reflect the vibrant life of the city -- the smells, sights, and sounds that color Arnold's world, and our imagination.