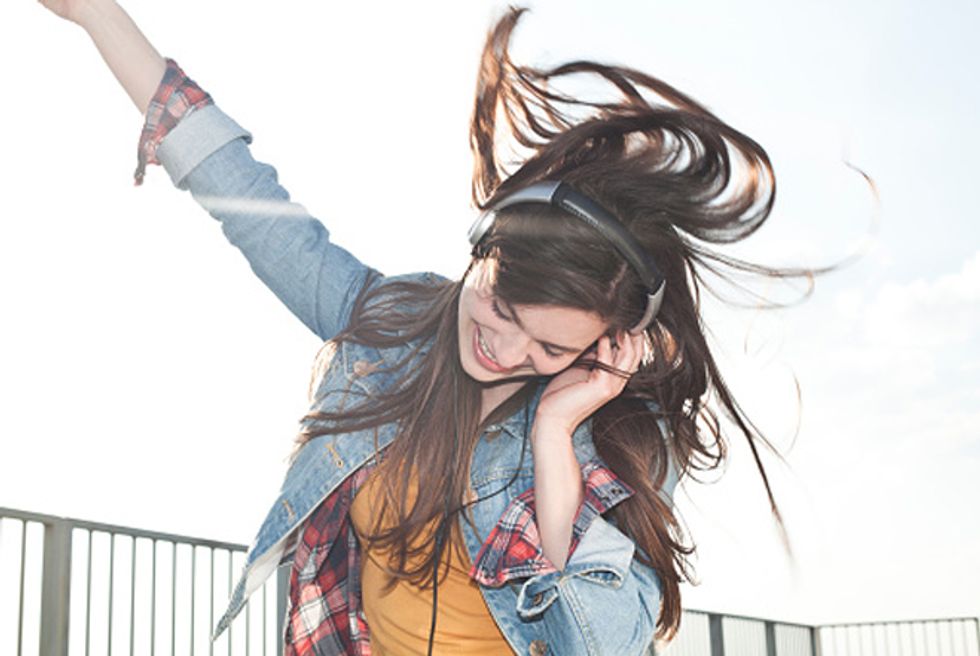 The Top Music Subscription Streaming Service
The hills (and your radio, and your computer, and your iPhone, and your car, and your… everything) are alive with the sound of music! Yes, music is literally everywhere, and gone are the days of a few crappy radio stations, the clunky "Walkman", and even what was up to recently modern, sleek CDs. Today, it's all about the music subscription service where you can select the genres of music you want to hear and it magically plays just for your discerning eardrums. There are a group of music subscription or "streaming" services available, but the question you may have is which is the best of the bunch? We're all ears around here and have honed in on our favorite. (Ear) drumroll please… it's Spotify! Here's why we think Spotify hits the spot and a bit about two of its major competitors, Pandora and Amazon Prime.
Why Spotify?
First and foremost, if you are looking for the widest library of selections, Spotify, founded in 2008, is on it. With over 20 million songs, with new tunes added weekly in genres ranging from country to jazz to pop to soft rock, you'll never long for more music. With Spotify, your first 3 months of their Premium service costs a mere $0.99 and a modest $9.99 per month thereafter. The Premium service allows for on-demand, any song at any time selection, where you can jam to your tunes offline if you want to, with no connection or data needed. Choose the music you like and Spotify will give you it, plus more in the same genre. Plus, with Premium, you won't have to endure annoying ads and the quality of sound is crystal clear. Want to impress your pals? With Spotify, you can share your coolest playlists via social media or via the Spotify app. It's like the 'mixed tape' of yesteryear but not nearly as sappy. 15 million paid subscribers and 60 million active monthly users can't have it wrong. Spotify is spot on and music to our ears!
Another popular music subscription service is Pandora, founded in 2000. Pandora was our second choice, but the sheer volume of songs offered by Spotify along with its terrific user interface moved Pandora down a notch. Pandora uses their "Music Genome Project" to organize and classify music into genres. One plus over Spotify is Pandora's inclusion of more obscure music and artists, but with approximately 1 million songs compared to Spotify's 20 million, obscurity suddenly seems a tad less impressive. With Pandora, you can create and refine your own stations based upon your fave genres at a rate of $4.99 per month for their Pandora One package. Note: Pandora no longer offers an annual subscription rate. As of 2014, 250 million registered users and 81 active listeners were reported as Pandora users – more than Spotify, but many users utilize both services. Yes, the service is cheaper than Spotify, but what's 5 bucks a month for so many more toe-tapping hits? You can ditch one mocha latte per month in exchange for endless Taylor Swift, Taylor Dayne, or James Taylor, can't ya?
Do you have a subscription to Amazon Prime? If so, we recommend their music streaming service above Spotify, only because you've already paid $99.00 for it. Along with Amazon Prime's shipping deals and other perks, you get over 1 million tunes, hundreds of playlists and advertisement-free streaming with their music service. You can snap your fingers to your top tunes on your Fire TV, phone, tablet or computer. One bonus Amazon Prime delivers which Spotify lacks is the ability to mix songs you have already bought with those from Amazon Prime and add all to your library.
All in all, the music subscription service Grammy would go to Spotify (if there were such a category and if we were the Academy). The selection, ease of service, and quality makes Spotify the clear winner. Kanye, keep your thoughts to yourself.