Once my career started taking off, the only way I can catch up with my college buddies is on the links. We made a pact to play together on the weekends come hell or high water.
I've played golf since high school — nothing like a 7am game with your dad before the heat of a summer day hits — and I've been trying to perfect my swing forever. But my game was suffering and no matter how much I played it felt like I was getting worse. At this point, it could not possibly be my swing, but had to be my old, mismatching, ill-fitting golf-wear. Frankly, my friends have teased me about my lack of style and it was time for a change. What I needed was comfortable, high-tech performance wear that would inspire me to level-up my play.
Over the years, I've tried a ton of top athletic wear brands, but I often find them dull and cheaply constructed. I just assumed they were all like that since I could not find a brand that I loved. So, when an ad from PXG Apparel hit my Instagram, I found just what I was looking for.
Whoa — this is not your grandpa's plaid golf slacks and kelly green, cotton-polo combo! Sure, PXG goes for a classic look but there are edgier pieces for bold golfers, like me. Combining up-to-the-minute style, groundbreaking tech, and the highest quality material, PXG came to play. Incredibly lightweight, and stretchy in all the right places for all-day comfort and all-day style, PXG Tech & Performance Golf Apparel caters to my vibe and fits on and off the course.
I was totally blown away by PXG's design and tech so I checked them out. Here are my top 5 fits that get me compliments for days:
1. Comfort Fit Iron Print Polo - $125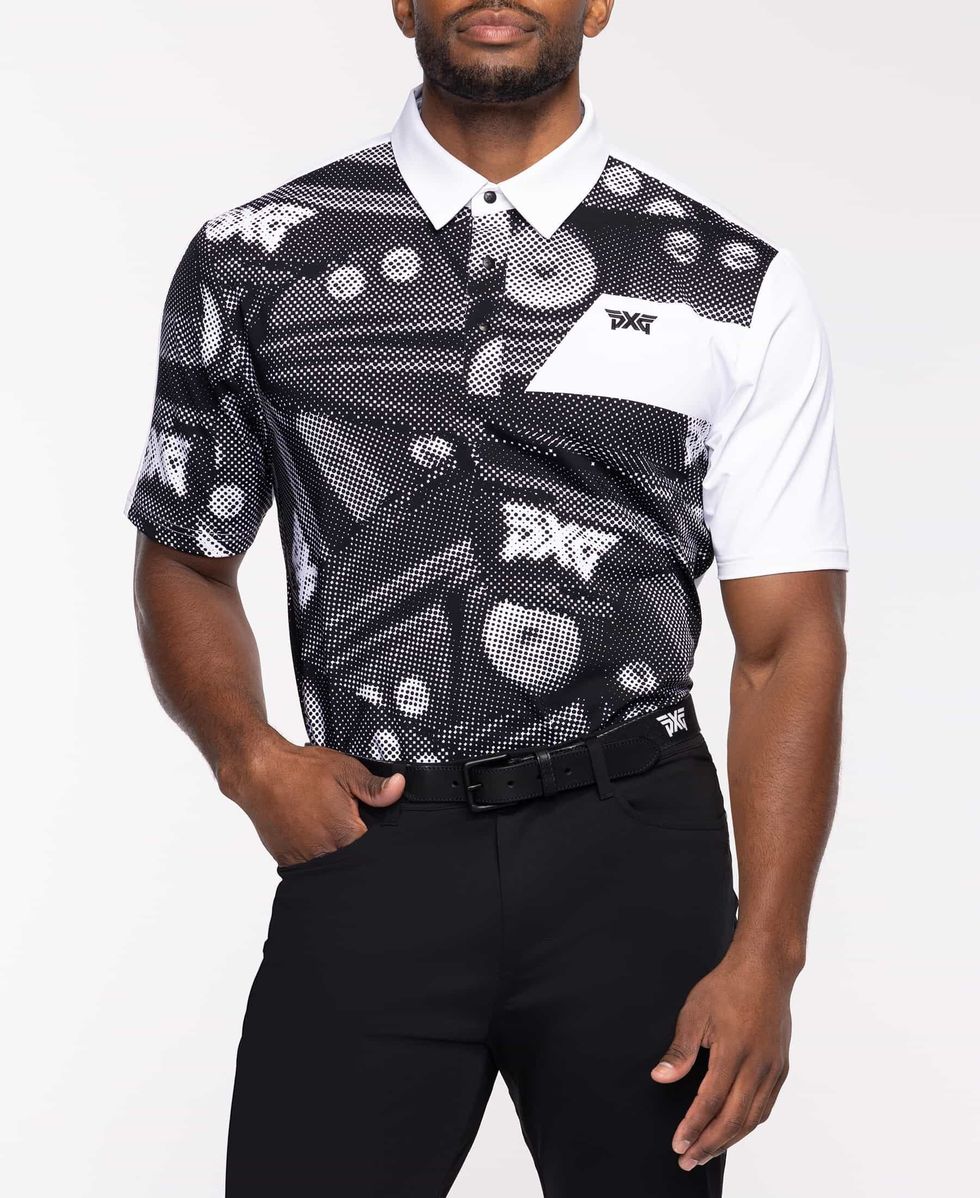 This polo combines style with tech and features the PXG Iron print on the front. The white collar and left sleeve make me stand out on the fairway. It's moisture-wicking and features UV protection to keep me dry, comfy, and playing my best — totally awesome for warm weather. On cooler days I use it as a base layer. The same Iron Print Polo is also available in an athletic fit, which is fitted through the waist and shorter in length.
2. Long Sleeve Crest Polo - $145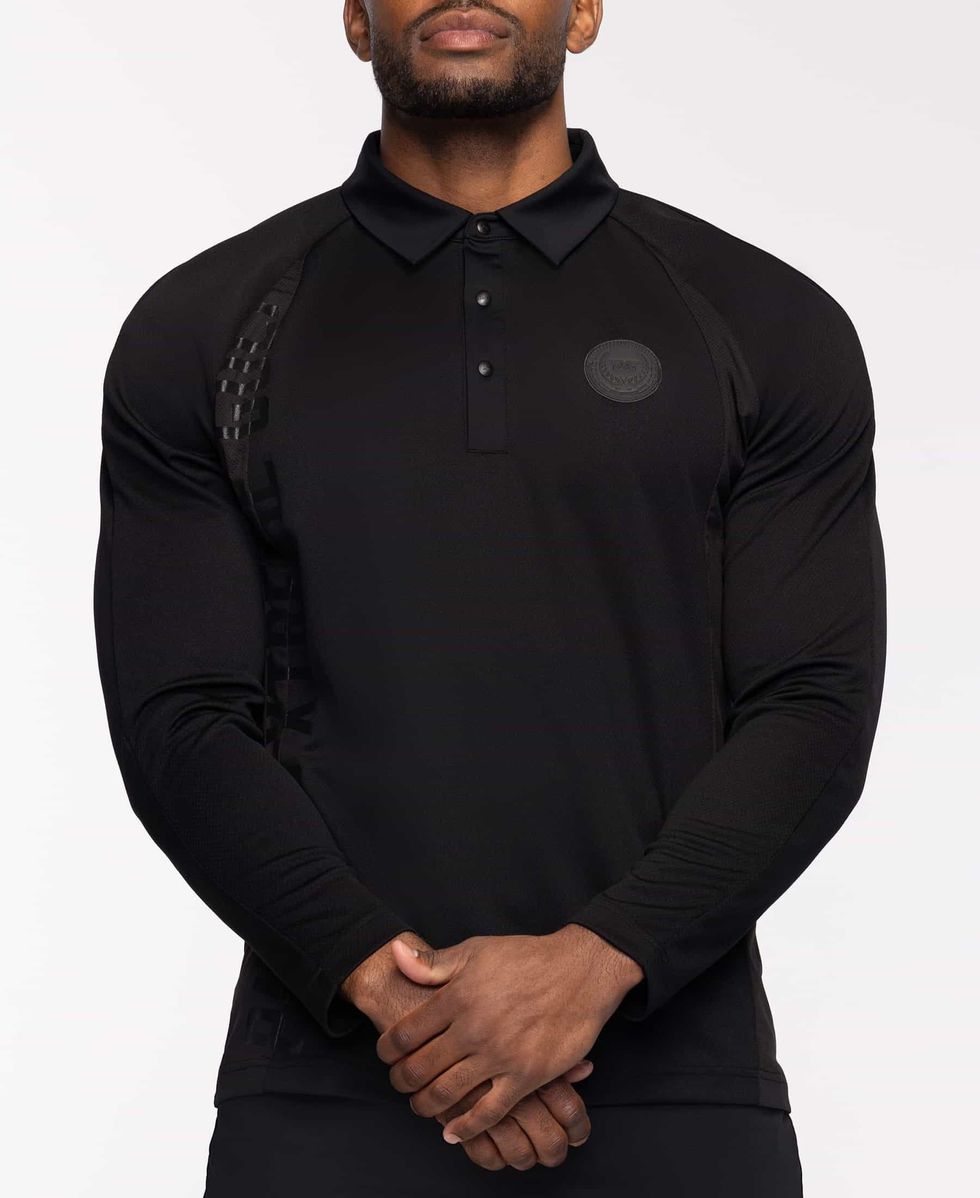 A long sleeve polo is the ultimate golfer essential. The PXG Long Sleeve Crest Polo is made from a lightweight fabric that's stretchy and breathable. The shoulders contain a detailed mesh that enhances airflow so I never overheat when taking a confident swing. The best part about PXG Apparel is their meticulous attention to detail. The left chest is accented by a crest logo patch while the right side contains a vertical Parsons Xtreme Golf logo panel. I pair it with outerwear pants to complete one sleek look.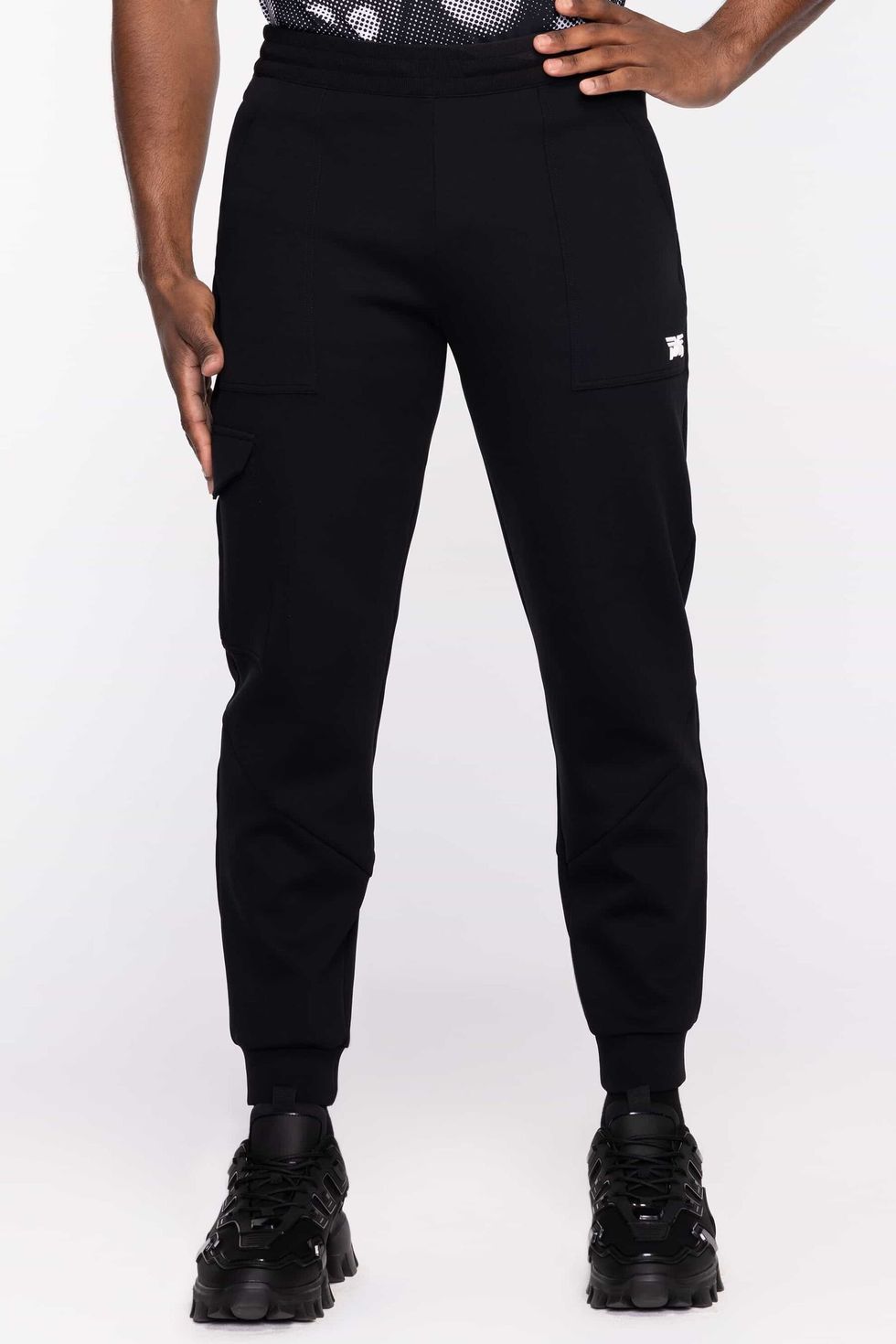 I'm the kinda guy who lives in jeans or slacks, but this PXG Plush Jogger upped my game. Ultra-soft and breathable, it features an elastic waistband and deep pockets to store my golf tees and ball markers when I'm on the links. My joggers are so versatile they take me from binge watching golf tourneys on my couch or to the 19th hole. May the course be with you!
4. Plush Full-Zip Hoodie - $175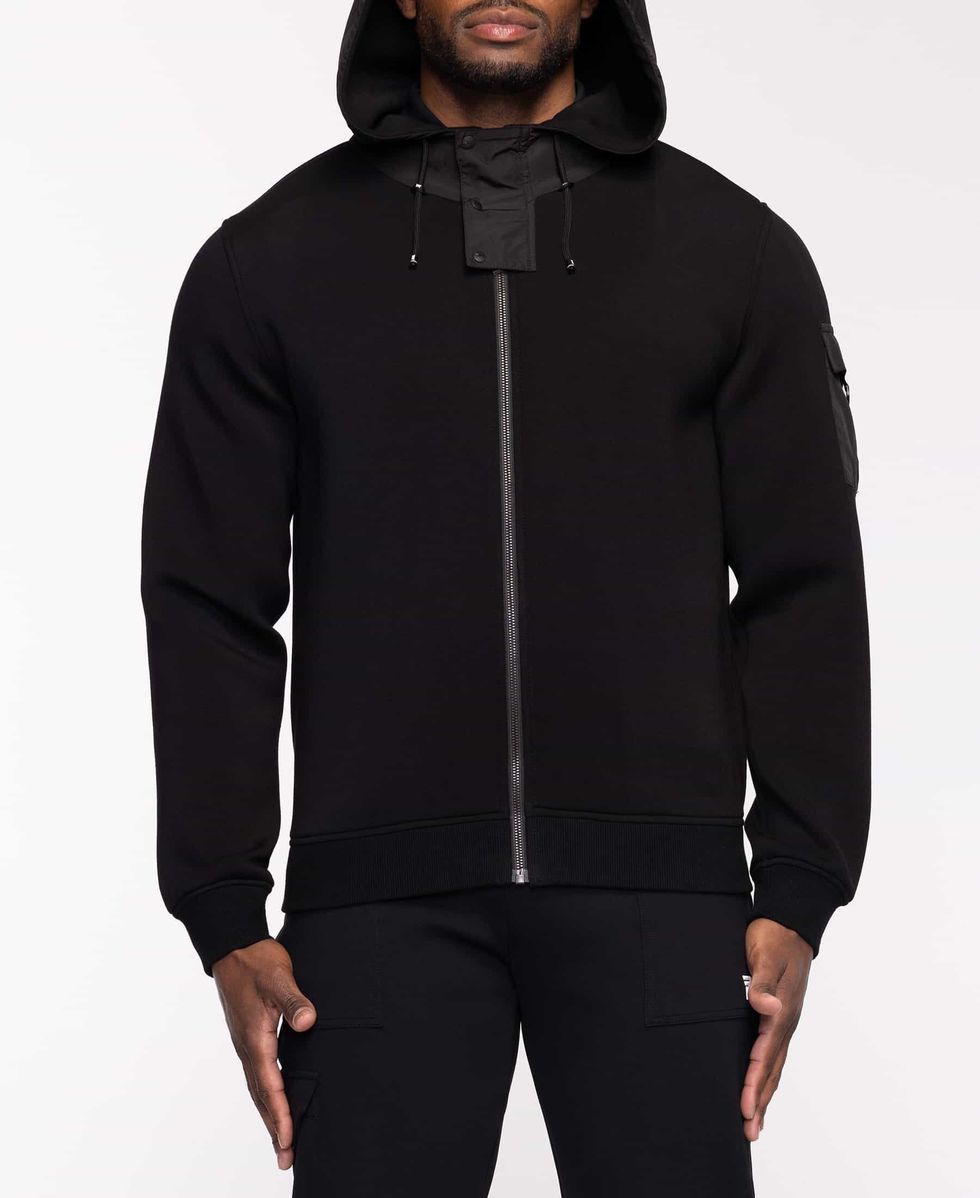 I cannot leave my house without this Full-Zip Hoodie. The four-way and moisture-wicking tech means I use it for every occasion — on the links or off. It arrives with innovative add-ons like a snap hood, triple-snap flap front, and drawstring fasteners. It's just as important as my drivers and wedges! And I can pair it with any of my PXG polos or the Plush Joggers — win-win.
5. Multi-Panel 1/4 Zip Pullover - $165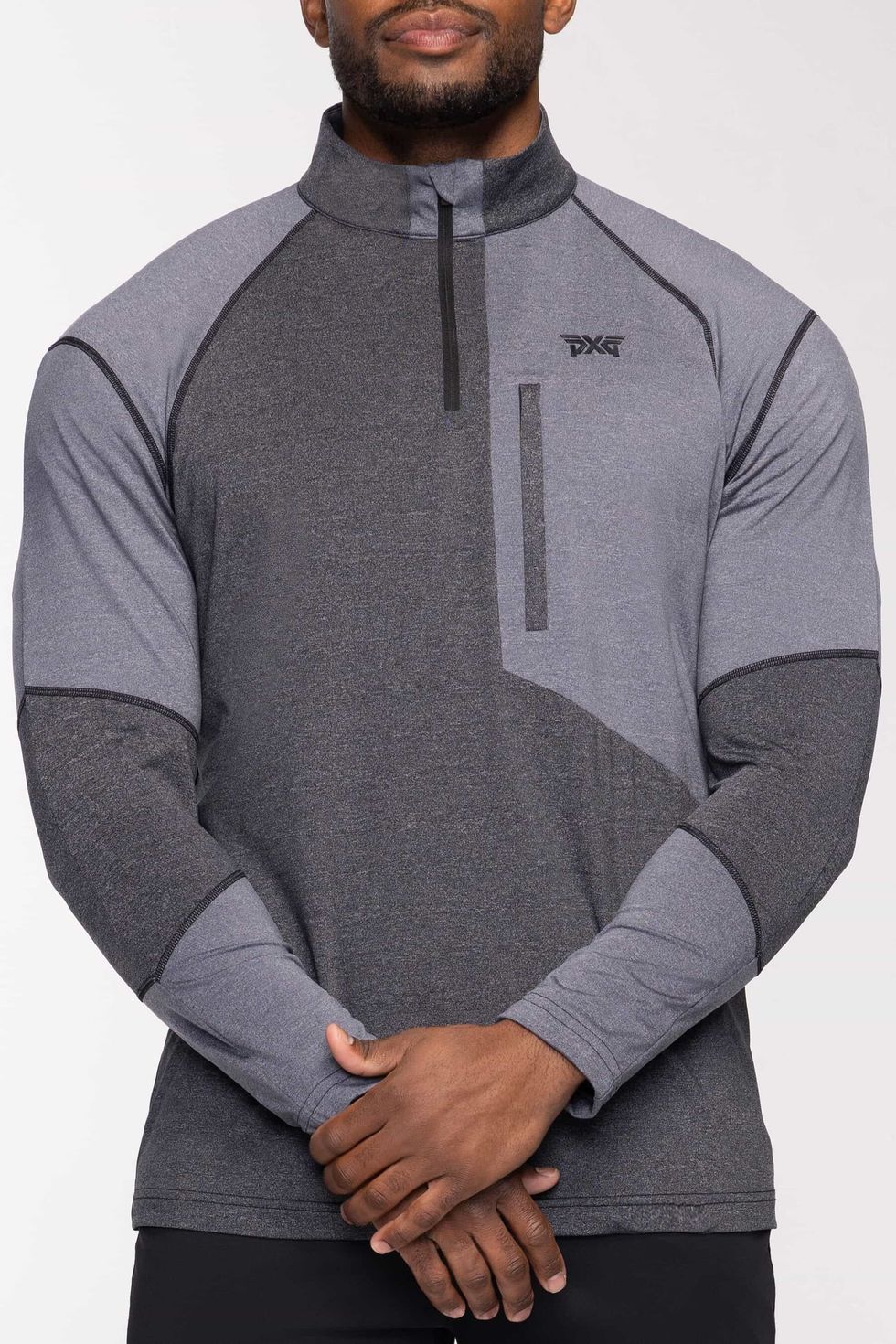 Pullovers aren't my go-to golf-day wear — generally, they're constricting and way too warm. But the PXG Multi-Panel 1/4 Zip Pullover is ingeniously designed with paneling details and triple serge stitching for extra durability. The mid-layer is pilling-resistant and super stretchy which allows me the ultimate freedom-of-movement my swing needs. And what can I say, I love my PXG Pullover so much, I wear it on dates. Total bonus.

My PXG gear is durable, modern, and functional — it makes playing 18 holes a breeze. Their bold designs, timeless shades and practicality is precisely what every golfer needs, amateur or pro.
By investing in PXG Apparel I'm investing in myself and my golf game while hanging out with my best friends. Now I can look and play like a pro!