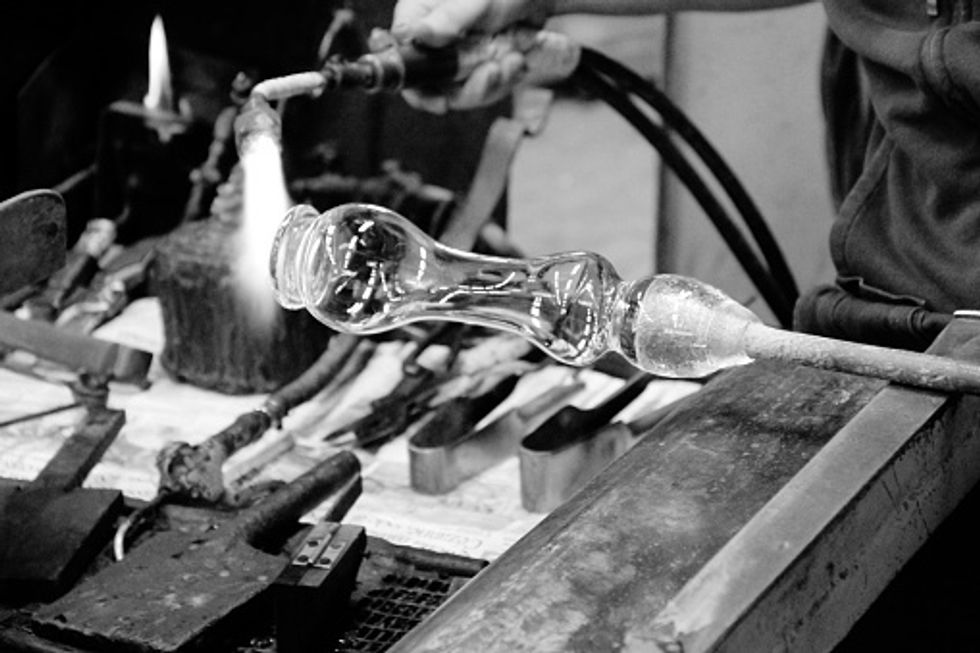 The Mind-Blowing App That All Artists Need
Our phones can be used for pretty much anything. But how about creating art? Specifically, how about glassblowing?
We're about to blow your minds.

It's called the "Chihuly App" and it's based on the works of renowned glassblower, Dale Chihuly. Here's how it works.
You start by picking your shape -- one of three signature Chihuly forms. Then, get this: you actually blow into the bottom of your iPhone and the screen shows you blowing glass! You can bend, mold, and shape your virtual creation to your liking.
Then, you can add colors and textures, making your glass piece one-of-a-kind. Share your masterpiece with your friends on Facebook or Twitter, and also on the Virginia Museum of Fine Art's Facebook page (that's the organization behind the app, along with The Martin Agency).
Check out this awesome video.