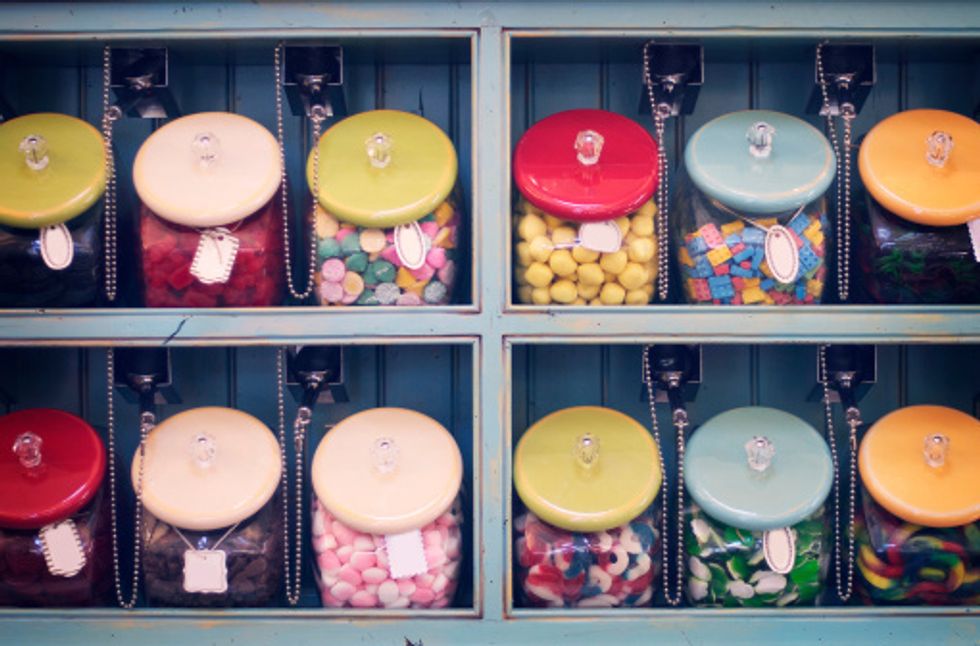 The Best Monthly Candy Subscription
Candy is one of life's sweetest and simplest pleasures, and history states it's been around for upwards of 4,000 years, causing cavities and supplying sugary satisfaction since the early days of Ancient Egypt. Whether it's a staple part of your diet or a reward for good behavior, it's basically a proven fact that candy = happiness. But who wants to waste their precious time going to the store to buy this sweet treat when you could have three different types of candy delivered to your doorstep every month? This is definitely a club you want to be a part of.
Candy Club is our new favorite monthly subscription service that serves up a wide range of textures, flavors, and colors that will satisfy any sweet tooth.
When setting up your delicious delivery, you can either handpick the three types of candies that you will receive, or you can sign up for a mysterious curation of candies. Join Club Sours, Club Sweets, or Club Mix and receive a surprise combination made up of your favorite flavors.
The gourmet gummies are satisfaction guaranteed and start at $19.99 a month and don't require any long-term commitment - you can order a month at a time if you'd like. You can also follow Candy Club's Instagram account for a feed of mouth-watering moments and savory sales! @candyofthemonth