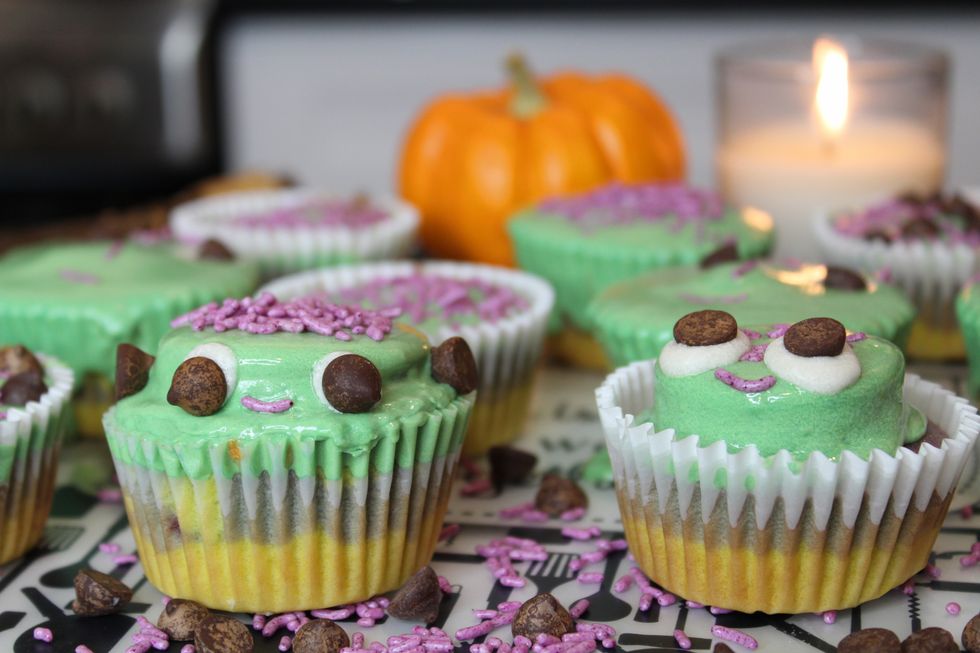 The Best Little Monsters for Your Halloween!
FoodStirs will make you the hit of the holiday!
October is my favorite month of the year. I adore all things Fall, spooky, and Halloween-y. Finding a fun way to incorporate the holiday into my kitchen without simply binging on candy until I feel sick (which could be a lovely life choice for some people, no judgement!), can be a challenge.
BUT! FoodStirs once again saved the day with their incredible "Little Monsters Cupcake Kit!" I was able to bake delicious, moist, and organic cupcakes that genuinely look like they could've something you'd see on the Food Network, but nope, they're straight from my tiny New York apartment's kitchen!
First of all, aside from providing organic and responsibly sourced ingredients, FoodStirs does all the heavy lifting for you by including everything you need to create these cupcake creatures without having any waste. In the Little Monsters Cupcake Kit, you get organic cake and frosting mixes, 3 plant-based food coloring packets, chocolate chips and sprinkles for decorating, cupcake liners, and a piping bag! All you have to supply is butter, milk, eggs, and yogurt - that's all.
Full disclosure, I was a little intimidated at the decorating and wasn't sure I'd be able to do it. Turns out, my worries were for nothing because FoodStirs provided step-by-step instructions complete with photos to make the entire baking process a breeze.
After mixing together my cupcake batter, I divided it into two bowls and added different food coloring to each bowl. I was easily able to layer the batter alternating colors and creating fun, colorful layers to my cupcakes.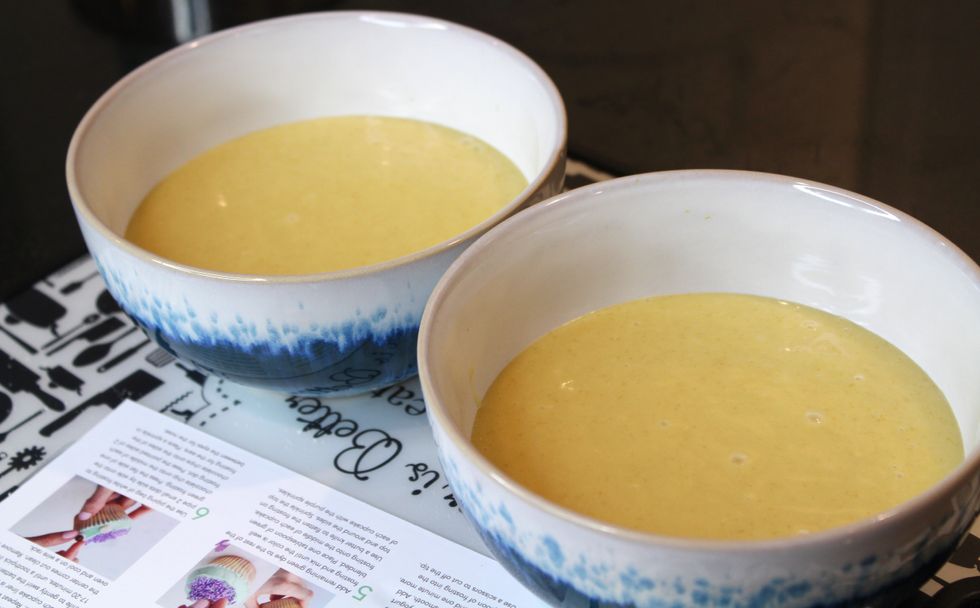 Kayla Barr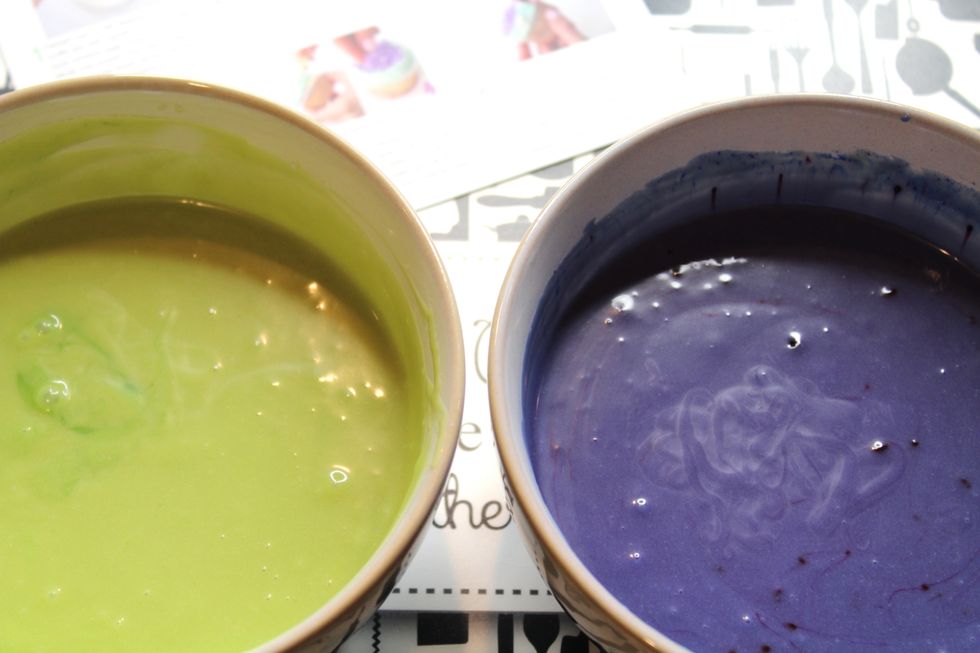 Kayla Barr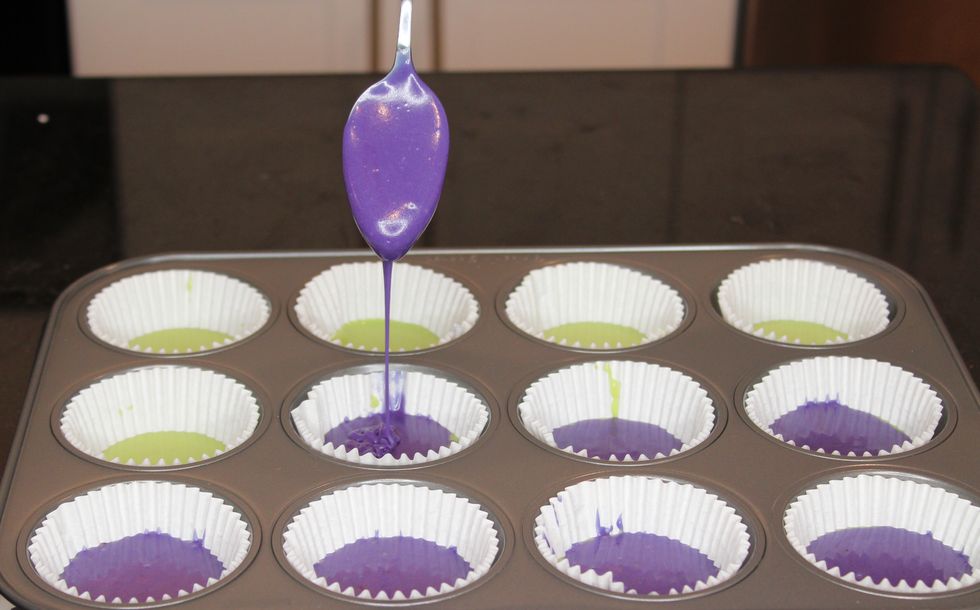 Kayla Barr
While my cupcakes were baking, I went to work on the frosting and quickly whipped that up and added the remaining food coloring packet to it - creating a lovely mint color.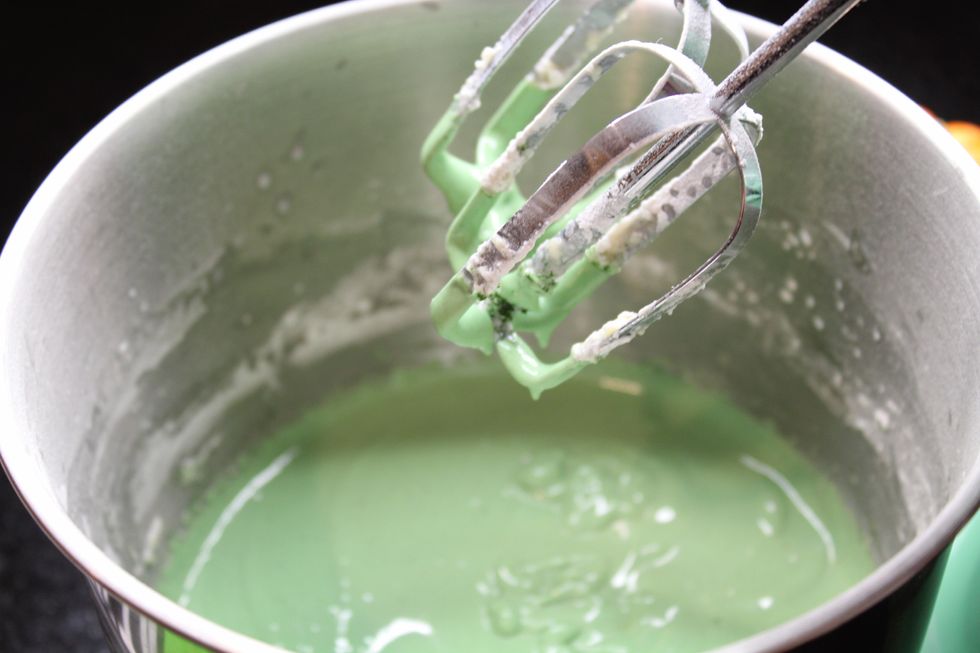 Kayla Barr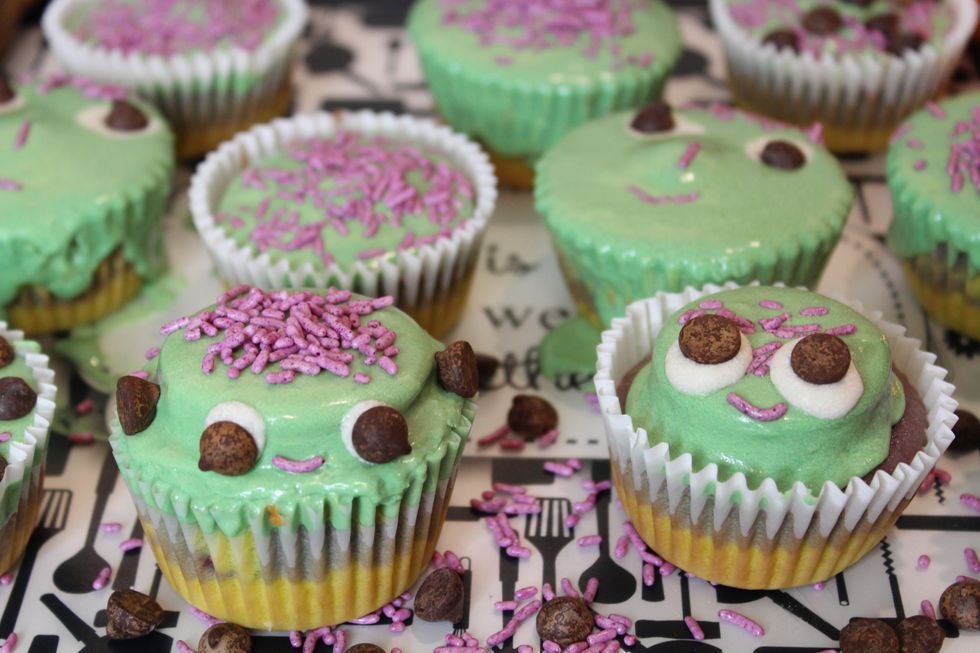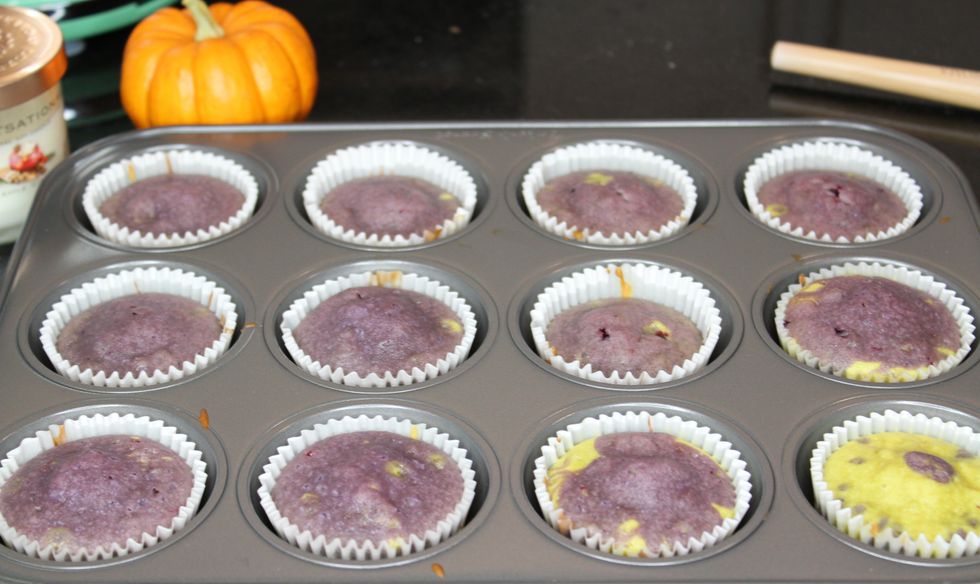 Kayla Barr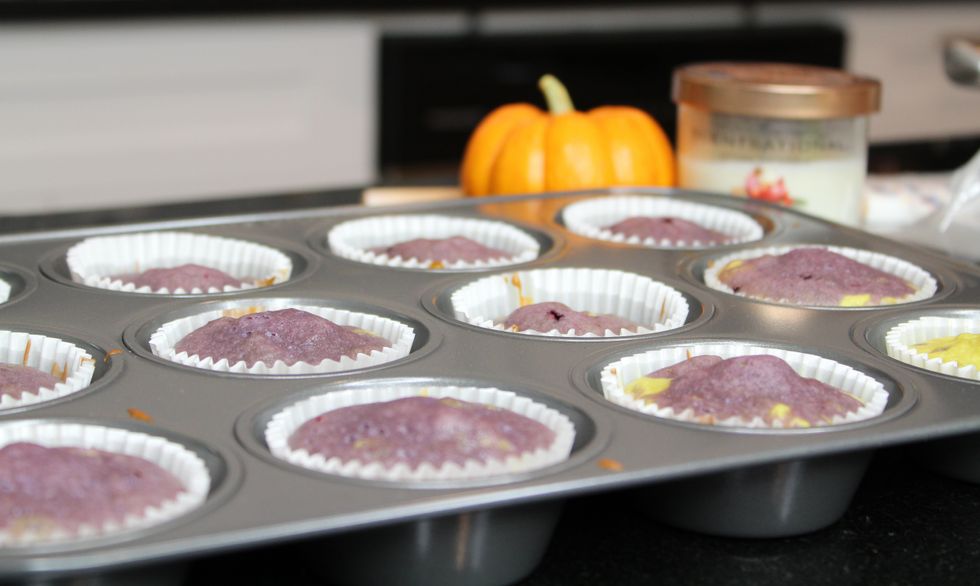 Kayla Barr
After my cupcakes had set and cooled, I also placed my frosting in the refrigerator to chill and firm up a bit to make decorating easier. Decorating the cupcakes was so fun and easy, and my partner even joined in and aside from making our "Little Monsters," we also got creative and had fun doing other designs and decorations to our cupcakes!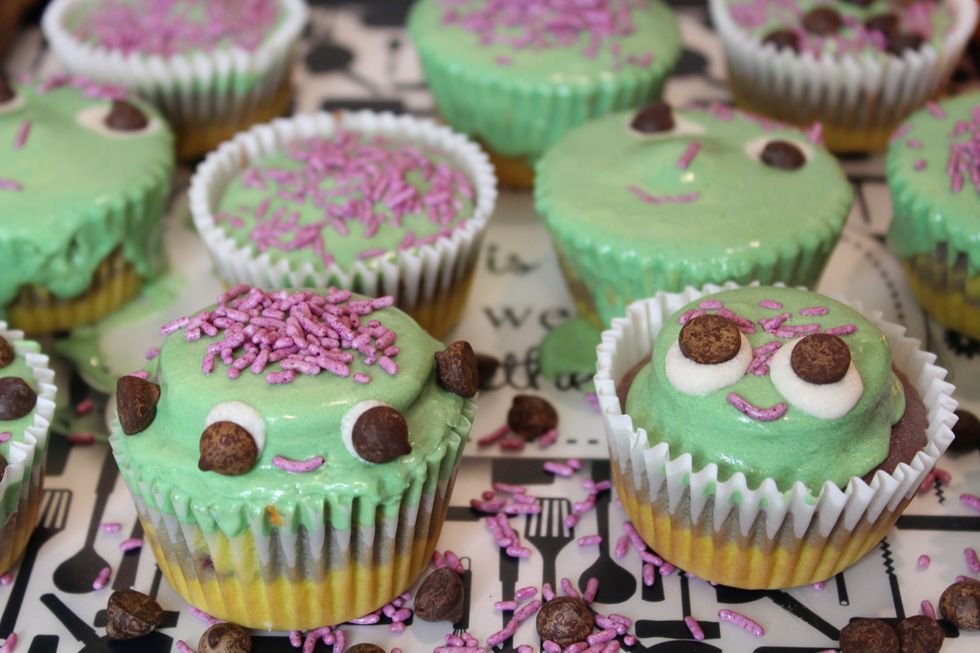 Kayla Barr
The results were adorably festive cupcakes perfect for the holiday that were also absolutely delicious to eat! Bonus points to FoodStirs for making it so fun to be in the kitchen and to not have any waste to clean up. I cannot recommend enough getting your own "Little Monsters Cupcake Kit" to enjoy baking with friends, family, and loved ones or to simply impress your guests with at your own Halloween party!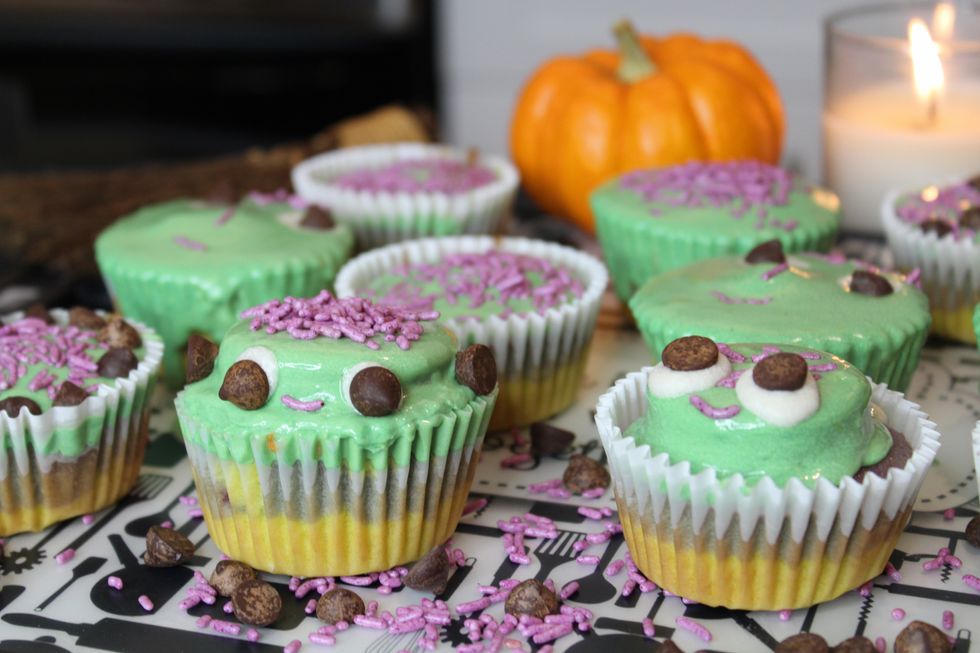 Kayla Barr