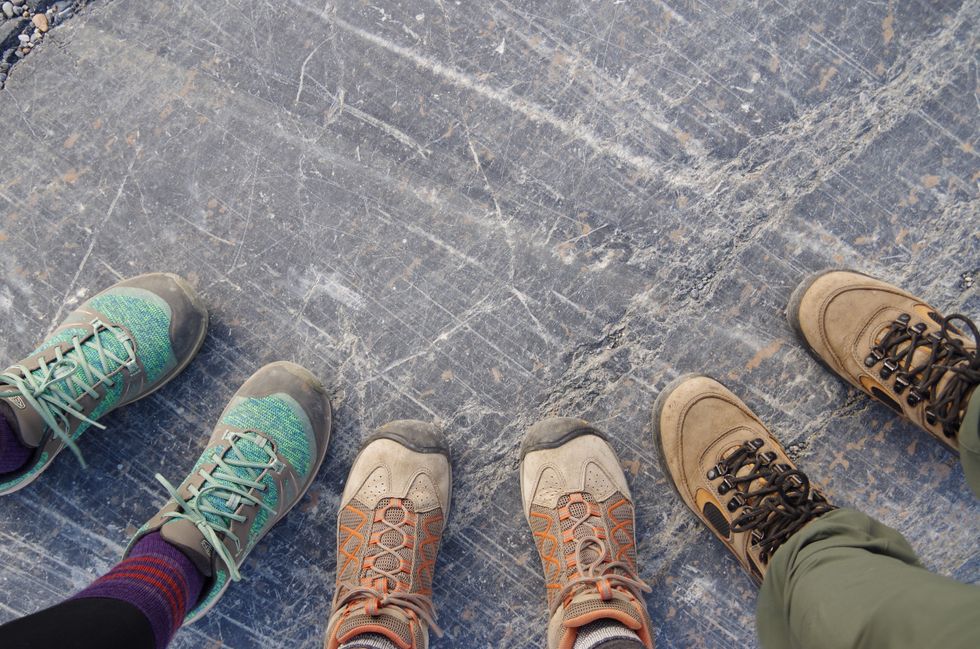 The Best Hiking Boots for Every Situation - Beginner to Expert
Whether you're in the park or on a peak, these are the best hiking boots to lace up
These boots were made for all kinds of walking: day hikes, trail runs, and hardcore multi-day backpacking. Whichever kind of adventure you're ready for this spring, whether it's rolling bucolic hills or a Santa Monica stair climb, these boots and shoes have got you—and your ankles—covered.

If You're Just Starting Out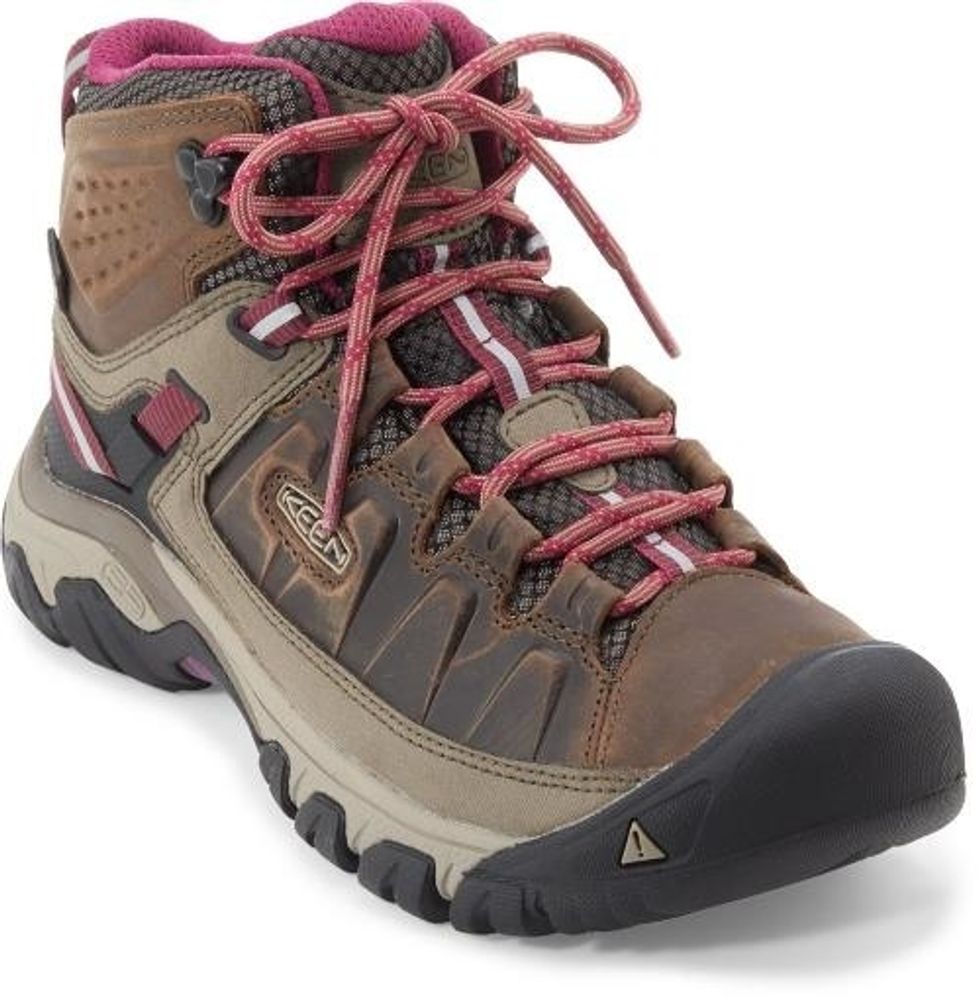 The Keen Targhee III is a good choice for beginners
For their fit, durability, performance and price point, Outdoor Gear Lab named the Keen Targhee III their Best Buy of 2018. But the brand and style has had loyalists for years. If you want to spend a little bit less, the Keen Targhee II also gets high marks and comes in a low-vamp shoe style, too.
What the Pros Say: "Day after day on the trail, we were continually impressed by the Keen Targhee III."
What the User Reviews Say: "These were very good in rugged, rocky terrain, comfortable on day one. I even wore them for a hike the day after a half marathon (think sore/tired feet), and they were very comfortable and stable on sharp rocks, loose gravel, and steep hills."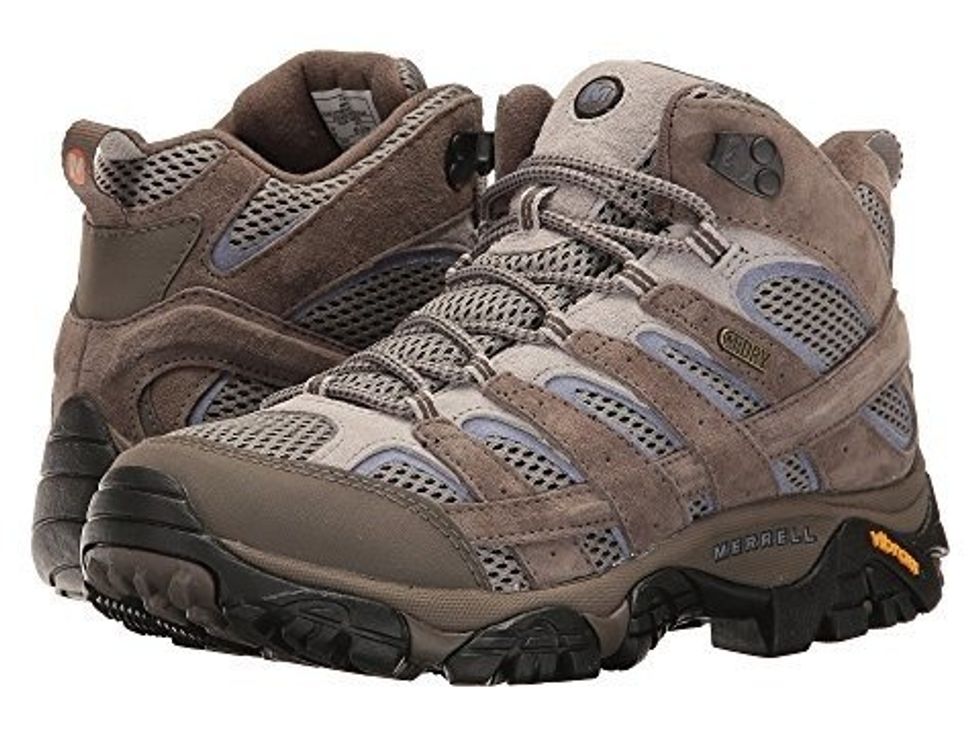 Merrell Moab 2 Mid will help you finally scale that mountain!
They're REI's bestselling Merrell model of all time. Wear them and you'll understand why Moab stands for Mother-Of-All-Boots.
What the Pros Say: "For an simple, comfortable, and inexpensive boot, the Moab 2 Mid's are a great choice."
What User Reviews Say: "These boots were worth every penny. Getting into tougher terrain & more mileage, my running shoes just weren't cutting it! I decided to go with this boot and loved it. Feet stayed dry even through several streams, mud, and waterfalls! They're also not a bad looking boot in the bungee color."
If You're Going on Your Own Cheryl Strayed-Like Trek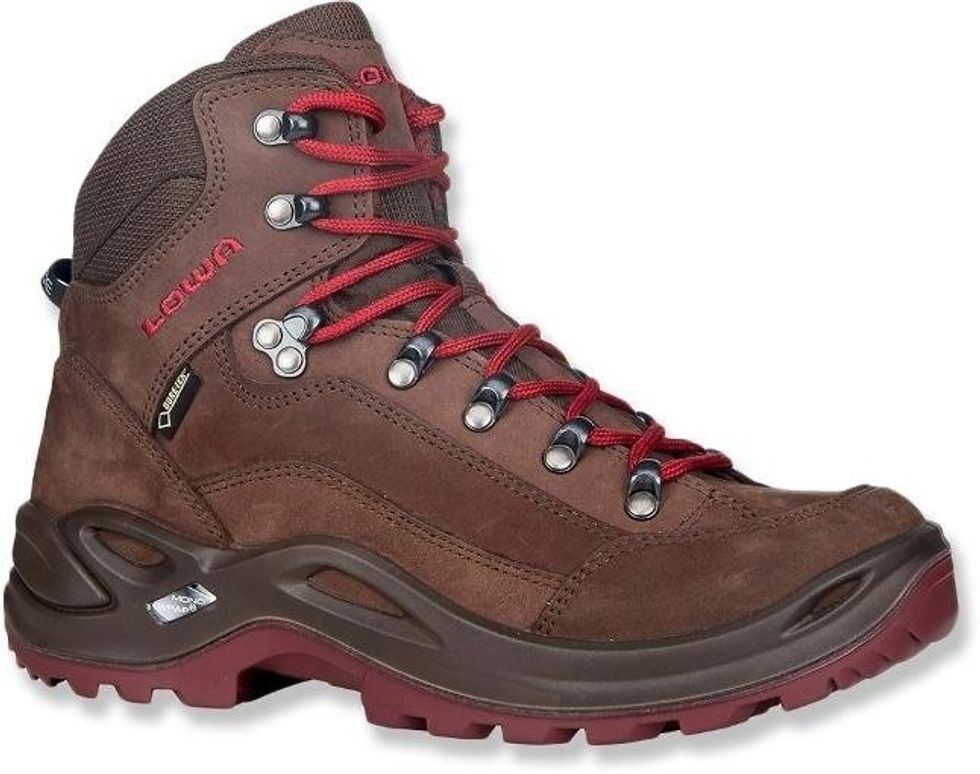 For more intense treks, the Lowa Renegade GTX Mid – Women's will keep your feet happy
For multi-day, long-distance backpacking trips, you need a boot that offers serious ankle support that can cut it on longer treks.
What the Pros Say: "All you have to do to love these boots, is get them on your feet. They are ready to go right out of the box, with virtually no break in. I broke mine in on the Mist Trail in Yosemite National Park. Even straight up all those wet stairs, I felt secure, with no blisters. I loved them so much I got a pair in purple to go with my wedding dress this past June!"
What the User Reviews Say: "I have never worn such comfortable footwear of any kind. Sometimes I forget I have them on! Great ankle support, awesome traction, waterproof and no need to "break them in." Until I bought these, I had always despised hiking boots because every pair hurt my feet and ankles and caused painful blisters. I only wish I had bought these years sooner!!!"
If You Like a Good Scramble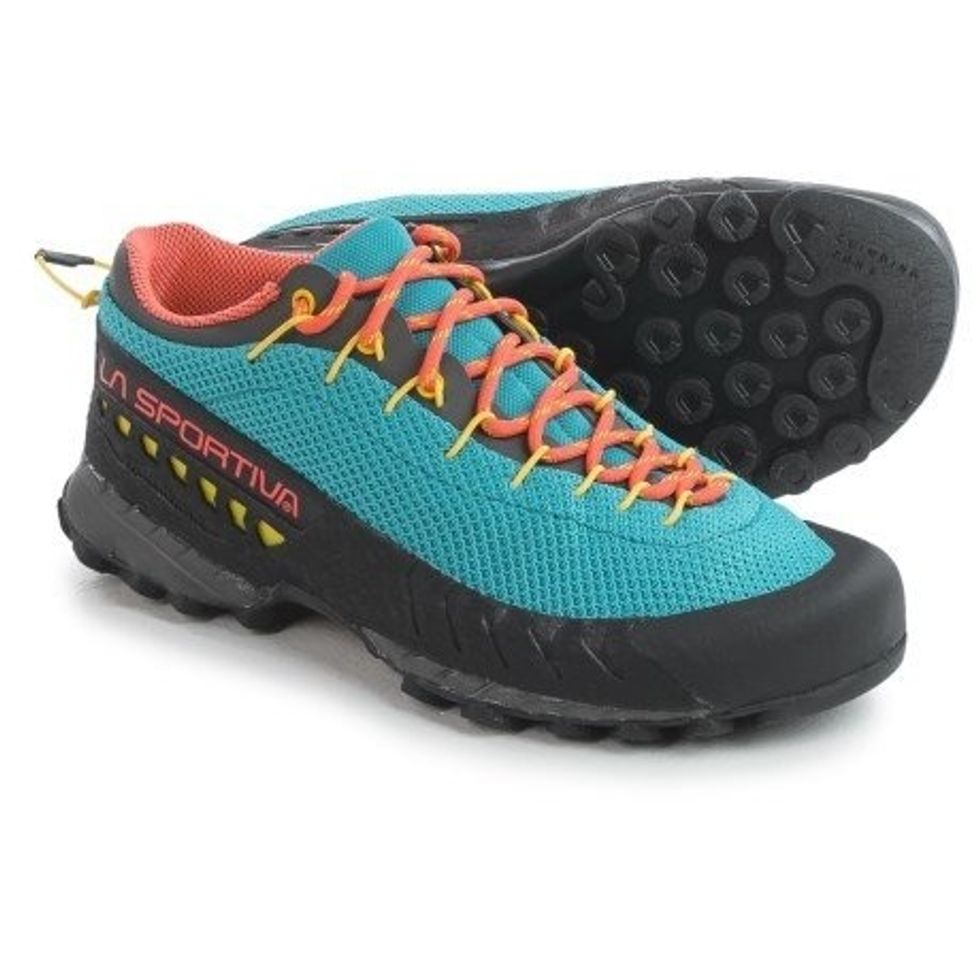 La Sportiva is a long-time favorite of rock climbers and mountaineers alike
The term "approach" refers the approaching path a rock climber takes to their destination. These shoes are a hybrid between a hiking boot and a rock climbing shoe, with a flexible and sticky rubber sole.
What the Pros Say: "The La Sportiva TX3 is an excellent all-around shoe that will get you to the crag and into the mountains with comfort and ease."
What User Reviews Say: "These shoes were comfortable out of the box. I wore these shoes while climbing up Mount Washington in NH. Perfect amount of cushion and grippiness."
If You Want to Run on Those Trails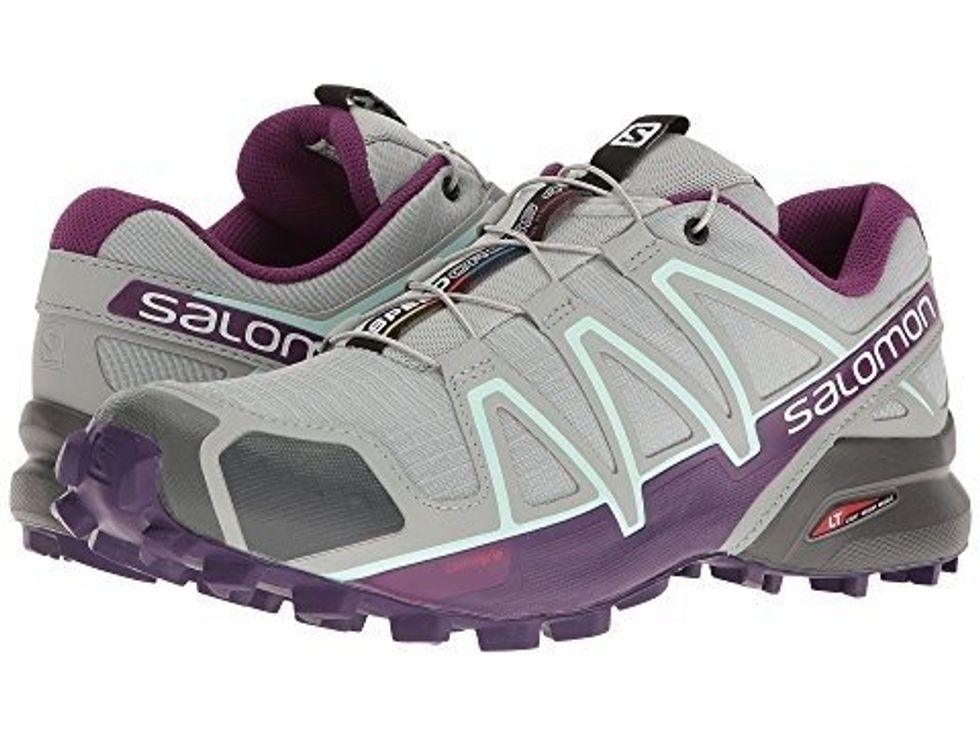 Soloman is famous for their great trail running options
Hiking is really just, well, walking and sometimes you want to pick up the pace. For those moments, there are these shoes.
What the Pros Say: "Bomber traction, streamlined fit, seamless and impenetrable mesh, cute colors, best for narrow feet."
What User Reviews Say: "This is my third model of this line of running shoe, and I still love them! They are immediately comfortable! I love this shoe for winter running in Vermont because the tread is so significant and even sticky--so great on icy roads."
If You Always Go for the Classics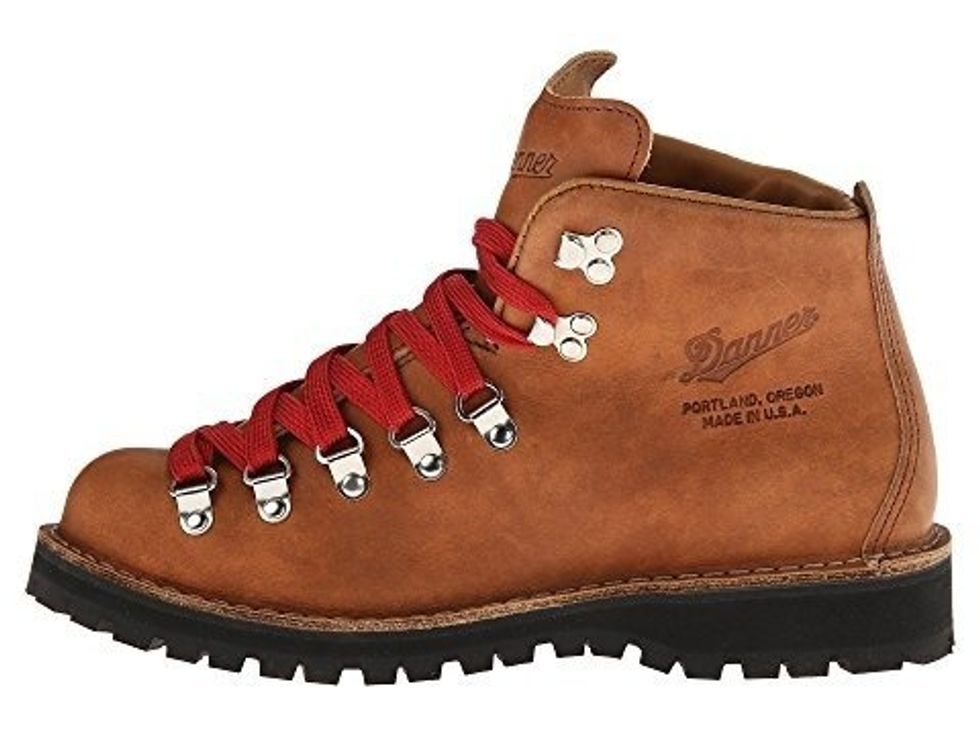 For when you want to be fashionable AND rugged
In a capsule wardrobe with a wear-anywhere black dress and jaunty French girl stripes, the Danner Cascade Light also deserves a home. Handmade in Portland, Oregon this design pays tribute to the iconic hiking boots Danner designed in the early 1970s—but with some key modern conveniences. Be aware: The leather upper requires a serious break-in period and heavy-duty socks. We love Vermont's Darn Tough.
What the Pros Say: "For heavy duty comfort, the Danner Mountain Light II is like stepping into a tank lined with velvet. This is the most comfortable boot I've tested, and it keeps getting more comfortable the longer I use it. I kicked the crap out of these boots for well over 400 miles, in caves, through briars, and on gnarly rock outcroppings."
What the User Reviews Say: "I bought these boots in 1990 to backpack and hike throughout southern California and other areas in the region. I am now 50 getting ready to take them to the Black Hills and Glacier National Park. They have seen many, many miles. For any of you out there concerned about the price, know that these boots could last you a life time (or at least half of one). Perhaps I'll update this review when I'm 70."
If You Don't Want to Spend More Than $100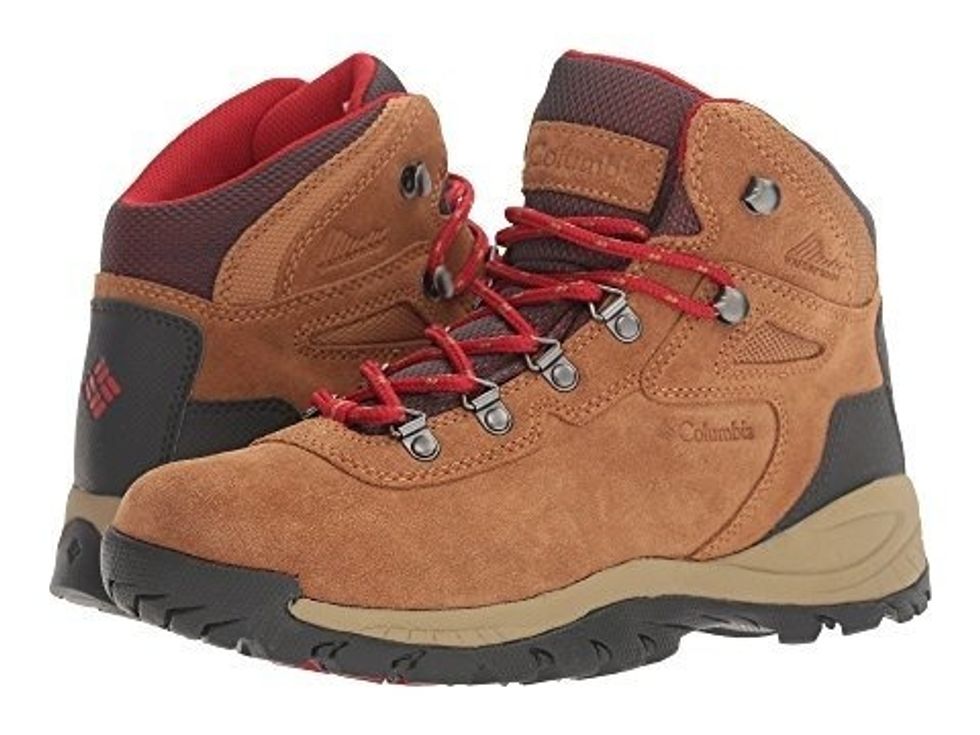 Great performance at a bargain price
If you don't want to drop big bucks on your first steps into the wilderness, check these boots out. Bonus: the Columbia Newton Ridge Plus Amped version looks a hell of a lot like those Danners—at a fraction of the price.
What the Pros Say: "A bargain-priced boot that doesn't settle;" "For $90, they're hard to beat."
What User Reviews Say: "Let me start out with: THESE ARE AMAZING BOOTS and YOU CAN'T GO WRONG WITH THESE BOOTS. These boots held up against all different types of climates and weather and water on my road trip and they still look great! We went to Arizona, Utah, Nevada; the Grand Canyon, Joshua Tree, Zion, Salt Lake. We went through water, dessert, rain, and mud, and these boots held it fine."
In the immortal words of Nancy Sinatra, "Ready, boots? Start walking." See you on the trails, adventurers.