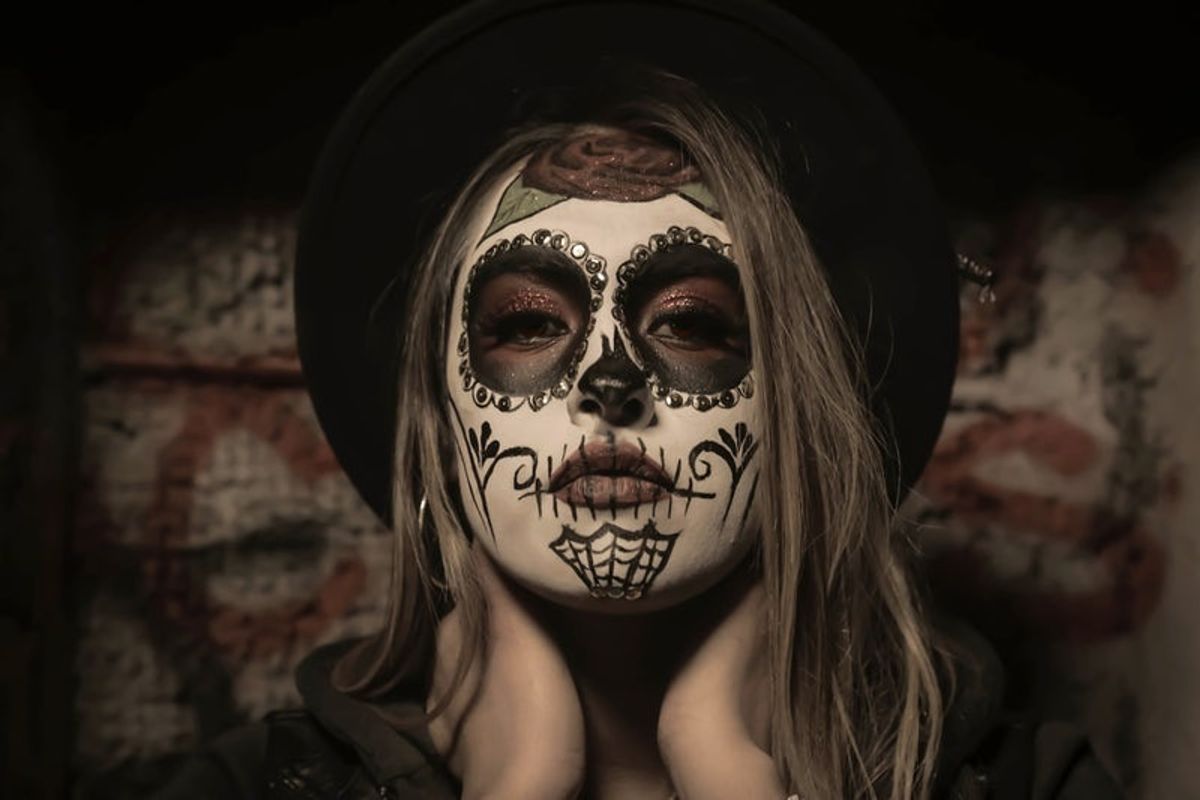 The Best Halloween Makeup Brands That Won't Dry Out Your Skin
Whether you're transforming into a Marvel character or simply looking to accent a pair of black cat ears, vivid Halloween makeup can help bring any costume to life. But not all costume makeup is made equal, and some of the lower-quality products can damage or dry out your skin.
Here are the top 4 brands for the best skin-friendly Halloween makeup options.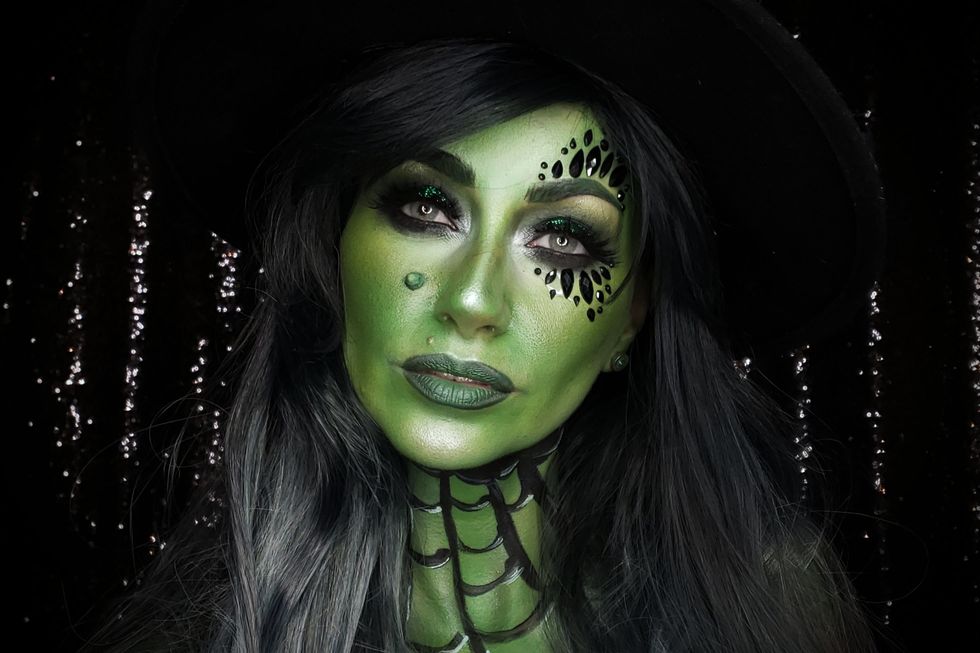 Mehron
This is the standard brand for performance makeup, and industry professionals rely on many of their chemist and artisan-created products for everything from Shrek on Broadway to the New York City Ballet. The face paints go on smoothly, so you won't look cakey, and since Mehron products are free of any alcohol-based ingredients, you won't be left with dry, itchy skin. Many products, like the Paradise Face Paint, are water-based, and wash off easily, so you won't have to go to work tinged green or blue on Thursday. Their website also has excellent how-to videos.
Mehron's best products include Liquid Face and Body Paint ($11 on Amazon), Paradise 8-shade Face Paint Palette ($38 on Amazon), and Metallic Powder in colors like silver, copper, and lavender ($11 on Amazon).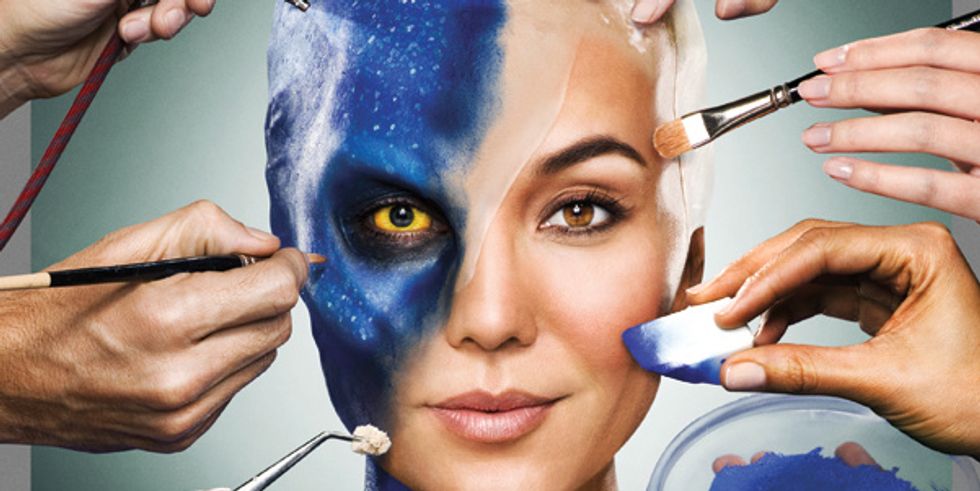 Consortium
Manufactured in Los Angeles, Ben Nye is a respected, family-owned brand used by industry professionals (Nye was also a film professional) and celebrities alike. While they make plenty of great face paint, their powders — which you can use to help liquid based paints adhere to your skin — are a step above. All of their products are high-quality and protect heavily made-up skin.
Ben Nye's best Halloween products include their Neutral Set Colorless Powder to help face paint stick ($18 on Amazon),Thick Blood gel ($14.95 on Amazon), and Scab gel ($13.95 on Amazon).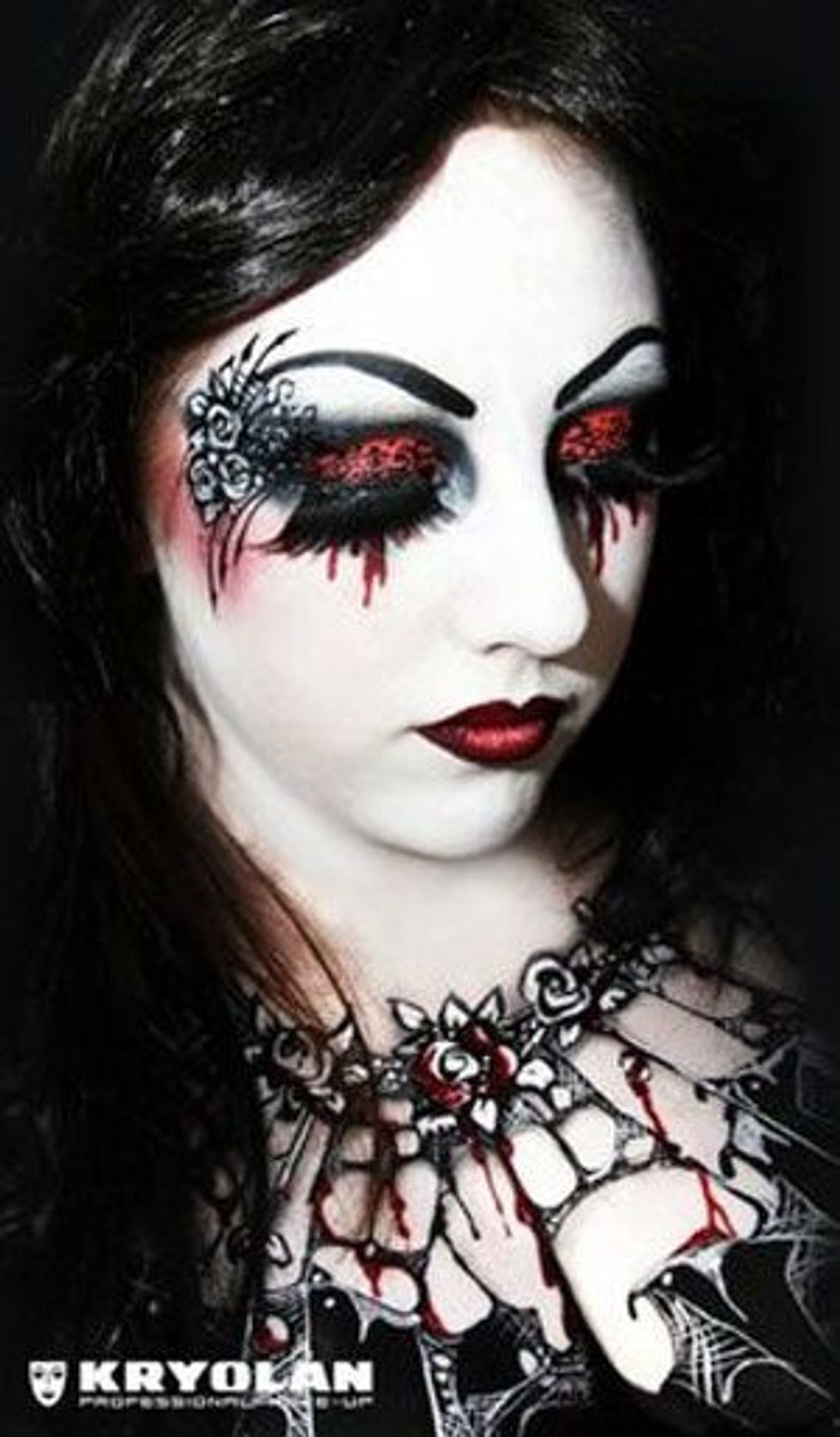 Pinterest
A Berlin-based brand that teams up with qualified chemists and dermatologists, Kryoland is a trusted 70-year old professional makeup brand. Since all of their products are made to last through shoots and stage productions, they are color-intense, comfortable, and safe for extended wear. Most products are not oil-based, and wash off easily with soap and water. This brand is a bit more expensive—and you won't be able to find it on Amazon—but if you're looking for a show-stopping costume, Kryolan will deliver.
Try their AquaColor DayGlow 6-color palette to glow in the dark ($41.95 at Kryolan) or one of their amazing kits, including "crazy doll" ($74.95), "steam punk clown" ($42.95), or "the zombie" ($79.95), all of which can be found on their website.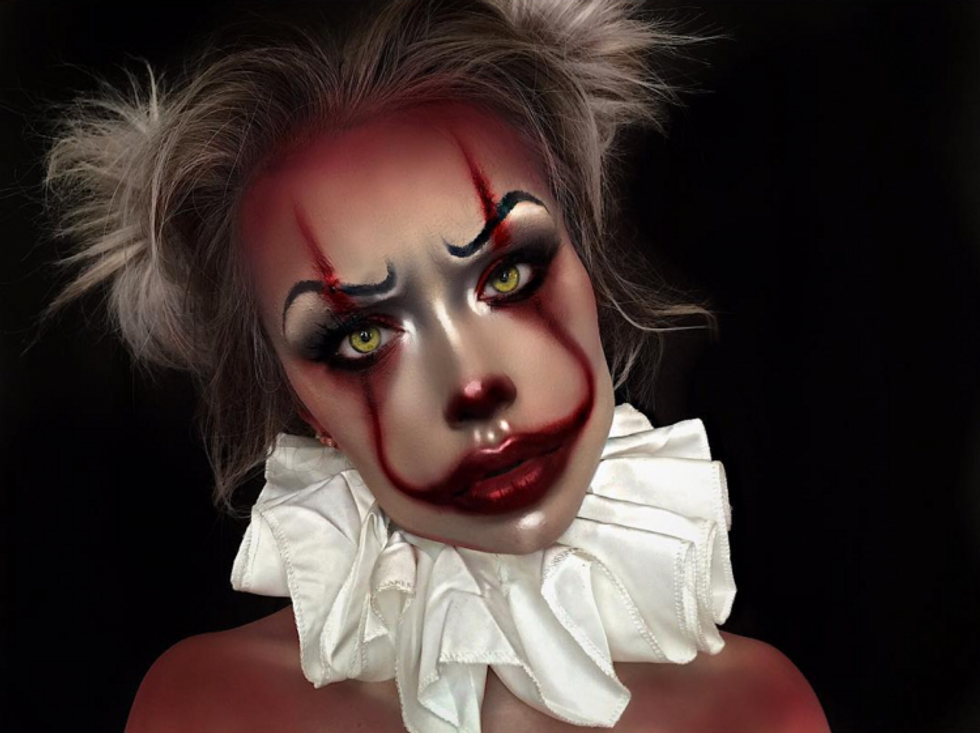 Pinterest
Frequently used for face painting at kids' parties, Go Green makes face pigments that are super colorful and safe for sensitive skin. The brand prides itself on being free of lead and dyes, and all of their products are vegan. The paint comes in vibrant colors and is comfortable to wear throughout the evening without breaking into a rash.

Try the 5-color "monster" palette ($17.95 on Amazon) or the 5-color "princess" palette ($16.95 on Amazon).
Whichever brand you choose, you can ensure skin-health by washing off your makeup with soap and water before bed, avoiding oil-based and alcohol-based products, and using a primer or powder before applying face paint.