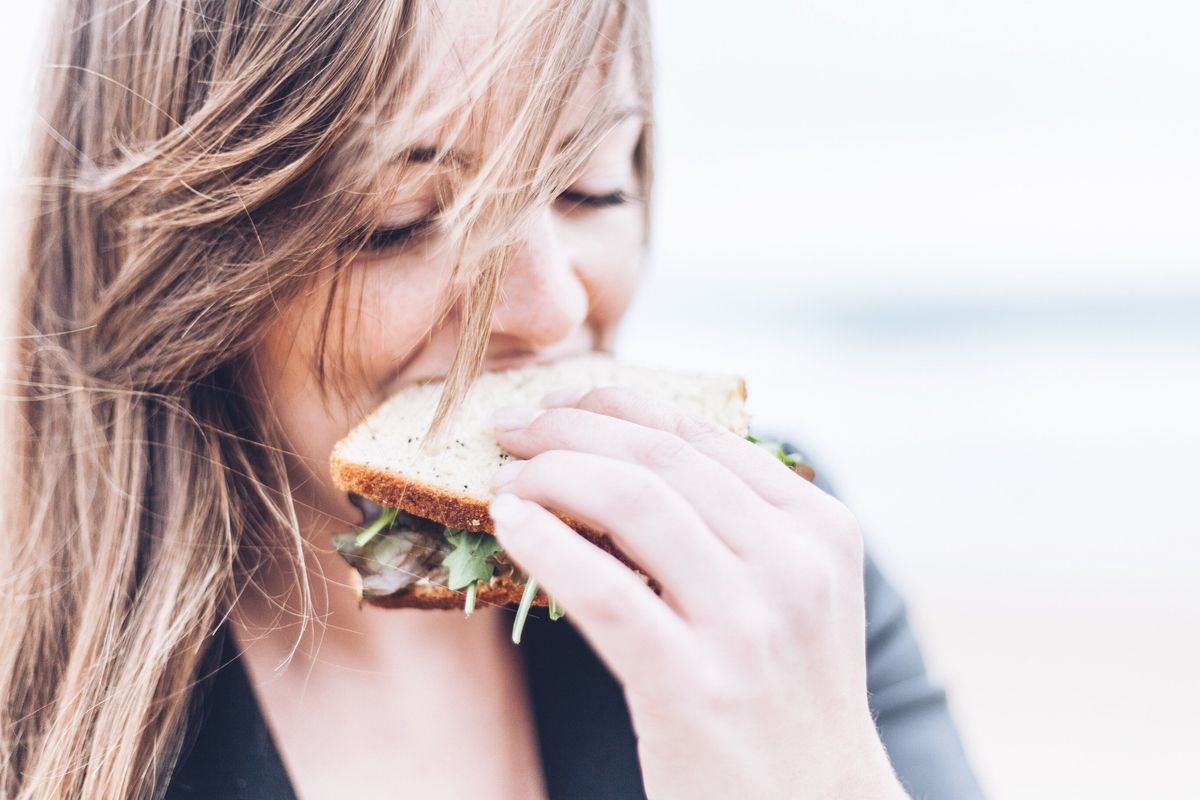 The Best Lunch Boxes for Grown-Ups
They're not just for kids anymore
We all know that bringing your own lunch to work can be healthier and more affordable than dining out with your colleagues. But sometimes even if what's inside (like your famous three bean, quinoa, and spinach salad with lemon-vinaigrette dressing) is absolutely delicious, it's still somewhat disappointing to head to the office fridge and pull out a sad sack paper lunch bag. Not to mention it's not all that great for the environment to go through multiple paper bags per week.
Maybe the last time you carried your lunch in a reusable bag was around the same time you thought it was cool to have colored braces (what, just me?), and unless you've been prowling the back-to-school aisle at Target, you may have thought there was no other choice.
Fortunately, adult lunch boxes have arrived they are way cuter than what was available when I was a kid. Combining color, style, and insulation, these look nothing like the reusable lunch boxes of yore. That is, unless you're actively pursuing the retro look, in which case who can turn down this Hello Kitty lunchbox? Pick the bag that fits your personality:
You dig the idea of a 19th century lunchbox in the 21st century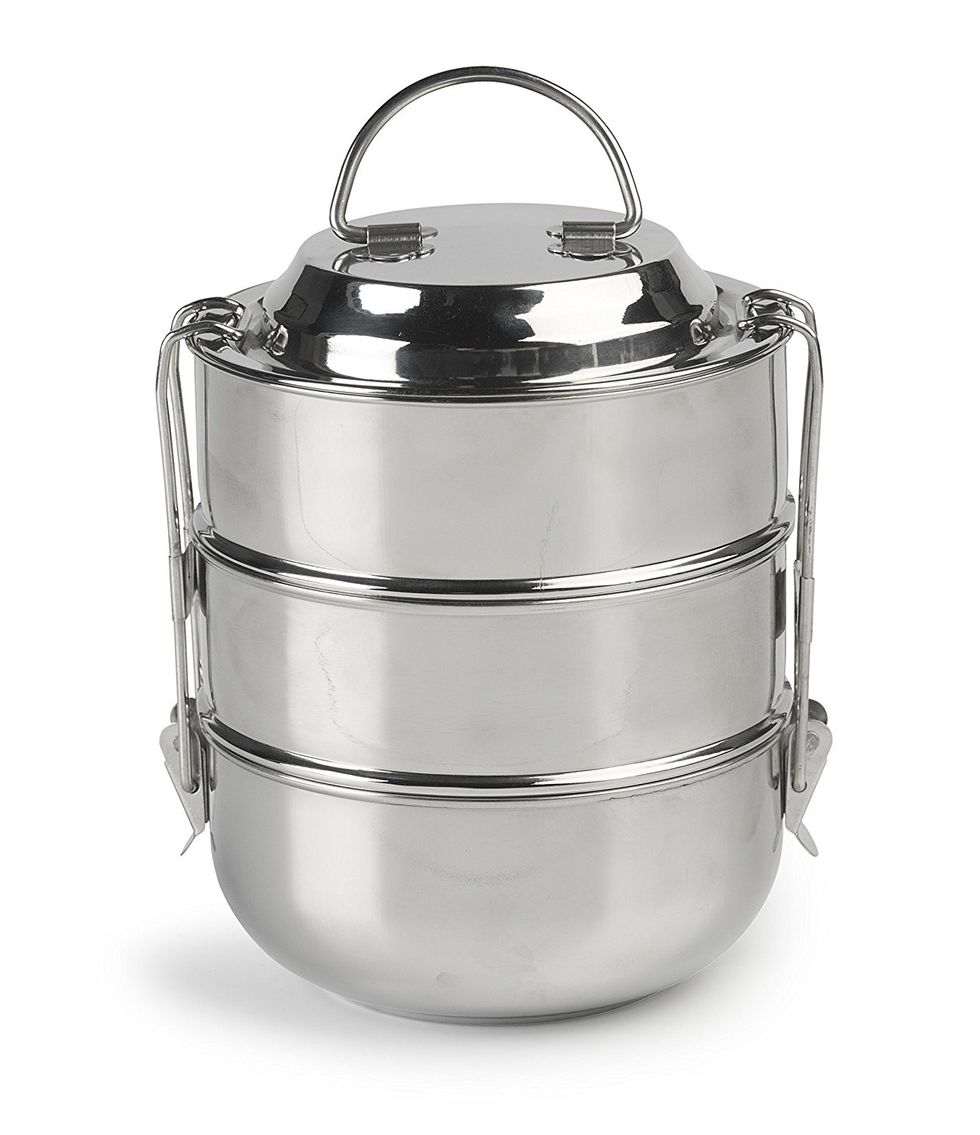 Pip pip! Time for lunch now
Tiffin boxes were born in India in the late 18th century. The British, who were not used to such steamy, languid days, were forced to forgo their heavy lunches and instead make do with a much lighter meal. "Tiff," a slang word of the time meaning a small amount of diluted liquor, became associated with the idea of a midday meal and a "tiffin" was born. Soon the traditional Indian carriers filled with stacked and sealed compartments (perfect for keeping the various spicy vegetables and creamy dips separate) became known as "tiffins."
Today you, too, can be the proud owner of a tiffin for keeping all your edible delicacies separate. The Happy Tiffin Raja Domed 3 Tier Lunch Box is made of stainless steel and is dishwasher safe––always a plus because really, who wants to wash it out every night to remove the smell of your three bean, quinoa, and spinach salad with lemon-vinaigrette dressing?
You live for the days of tweed blazers and wool suits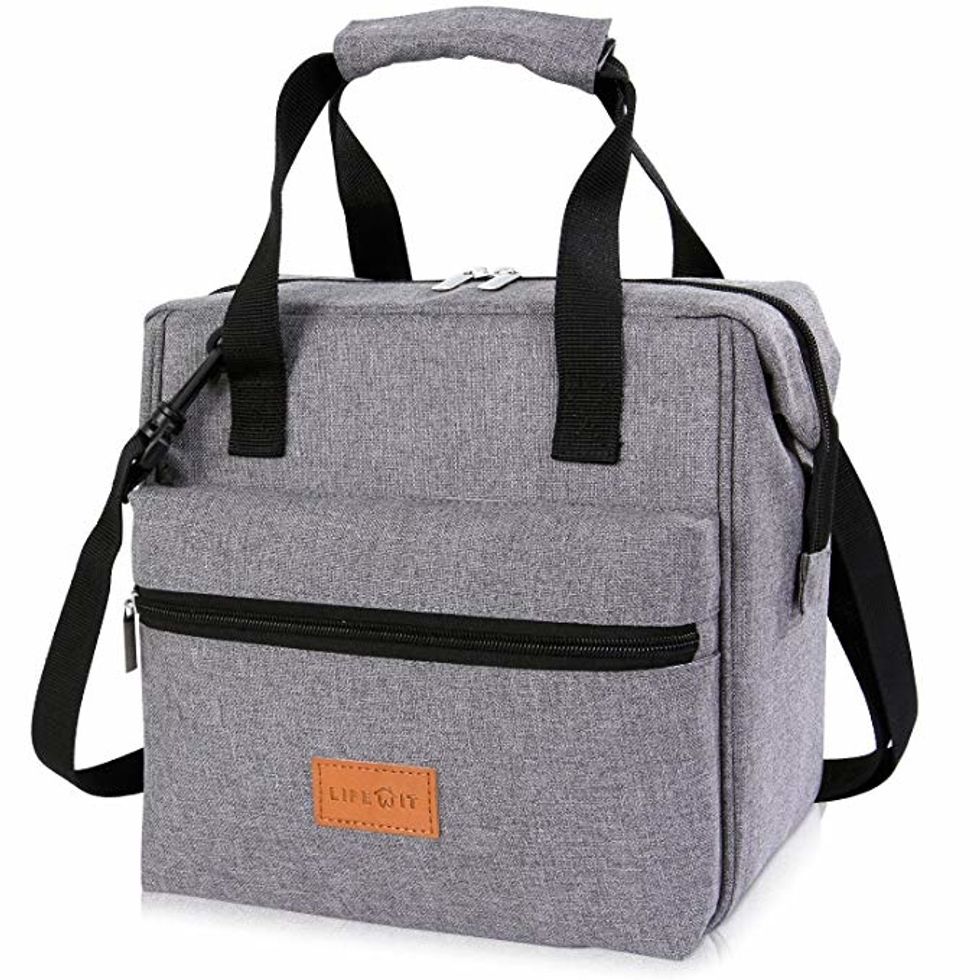 Just add a vodka gimlet (apres work, of course)
The Lifewit 10L Insulated Lunch Box Bag is what Don Draper would carry if he didn't exist exclusively on a liquid lunch. Seriously. If you could pair it with some polished Wingtips you wouldn't be able to tell the difference. Its dirt-and water-resistant Oxford fabric and seamless aluminum interior casing ensures your lunch will never explode in a horrifying lemon-vinaigrette nightmare all over your car/bag/new suit. It also has a detachable shoulder strap, so you can choose whether to sling it over your shoulder, Indiana Jones-style, or carry it by its fabric handle. If Betty Draper had one of these, she might never have been so miserable.
You're really looking for a small purse in which to put your lunch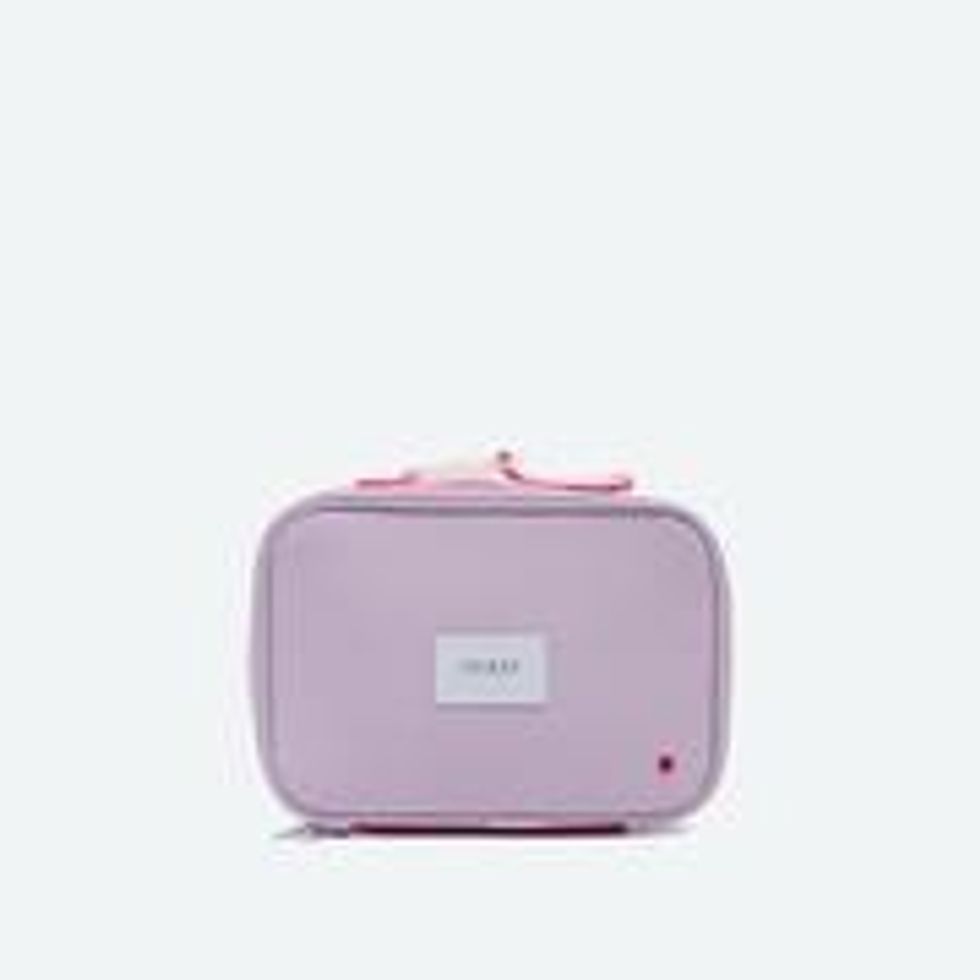 Totally doubles as a clutch
I get it. You want to save money and be environmentally responsible but let's face it: a lunchbox is never going to coordinate with your new Theory suit. But before you give up the goat, take a gander at State's ridiculously chic Rodgers Lunch Box. It's pastel colored so it goes with everything, and even includes a small interior pocket for silverware. Its one concession to function over form is the buckle on top (it's actually intended for kids). Buckle and target audience aside, if you bring this little guy into work no one will look twice, unless it's to compliment your sweet new clutch.
You secretly wish you were French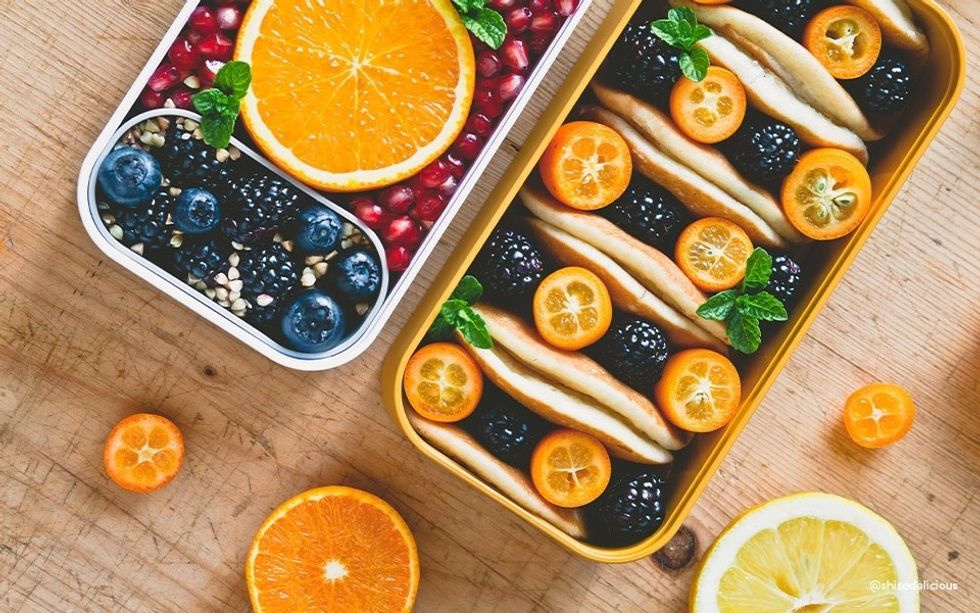 Voila! A lunchbox parfait
Wish no more, because with Monbento's MB Original Moutarde lunch box you're halfway there. (Okay, maybe a quarter.) The sleek design is based on a Japanese bento box, with two tiered compartments tucked neatly inside. It's dishwasher, freezer, and microwave safe, and is airtight to protect the precious contents inside as well as outside the box. It's BPA free, so worry not about harmful chemicals leaching into your food, and guaranteed for three years after purchase. And if you're feeling particularly artistic, you can even personalize your own MB box.
Gold just looks good on you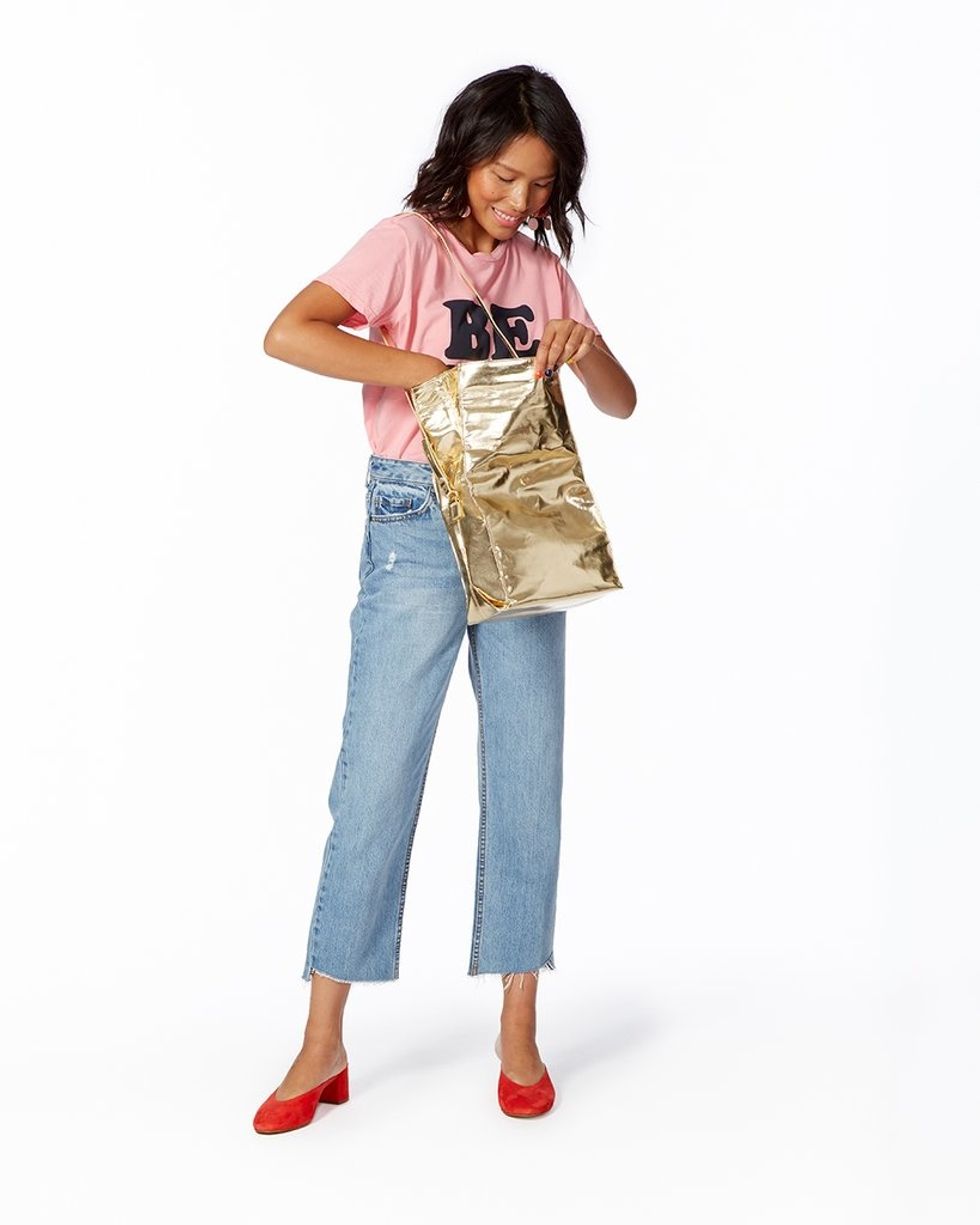 Just looking for my well-preserved sandwich
That's what you tell your partner, anyway. However, with ban.do's crossbody bag in metallic gold, you won't even have to rationalize your decision to buy it. It's super cute, boasts an insulated lining, and has a roll-top magnet enclosure so you don't have to deal with sticky zippers. Let's be honest: you may end up using this one to tote more than just lunch.
Preppy defines your style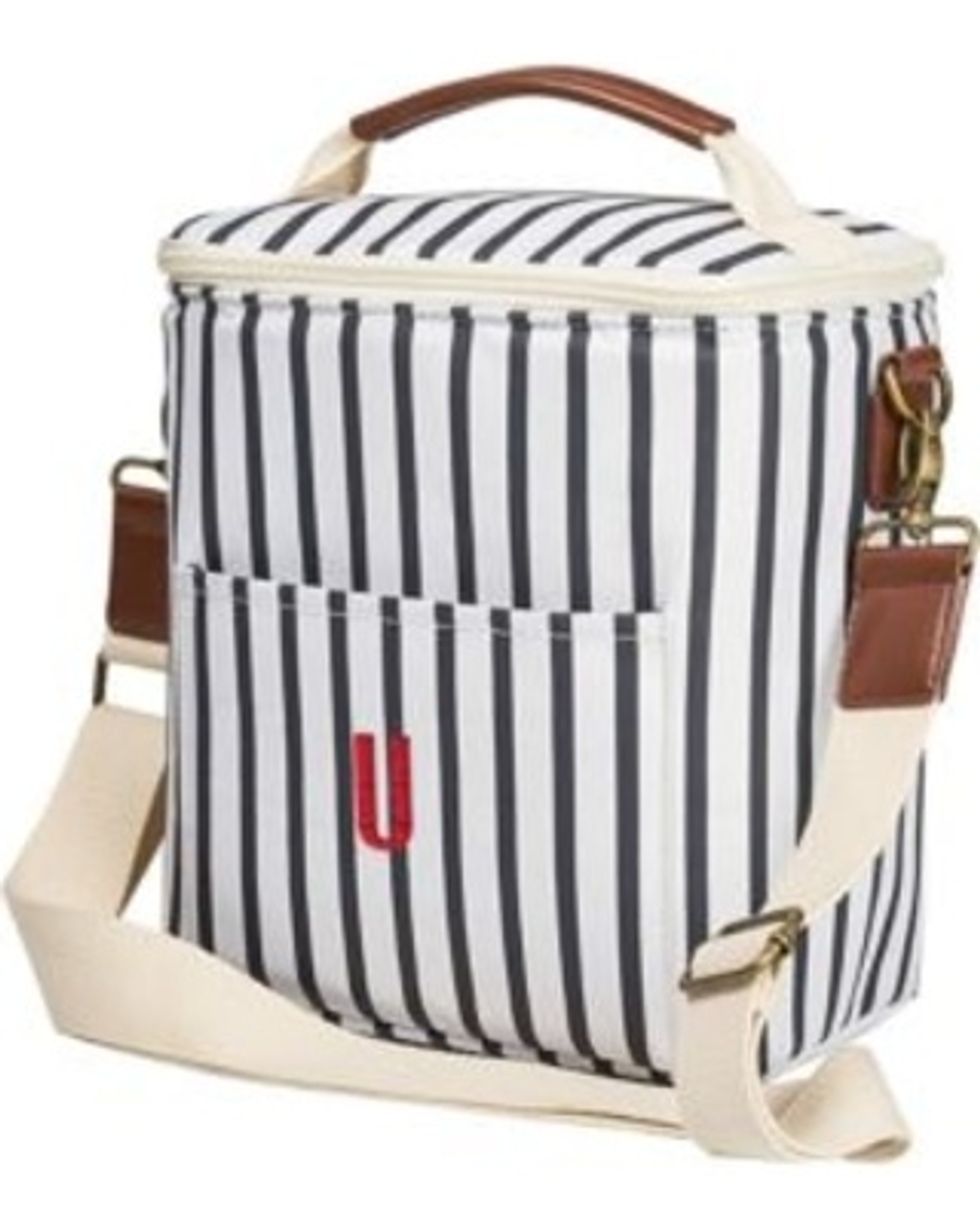 These stripes go with everythingCourtesy of Shape.com https://www.shape.com/shop/cathys-concepts-cathys-...
If you were born to rock the three P's of style: pastel tones, pearls, and plaid, you'll love Cathy's Concepts Personalized Striped Lunch Cooler. The striped box and canvas straps say "summers on Montauk," but its roomy insulated interior says "smart lunch planning." It clocks it in at just over a pound even though, at nine inches high and almost nine inches deep, you'll be able to fit just about any lunch you can dream up inside. The best part? Monogram it with whatever you want so everyone will know that this sassy tote belongs to you.
You like to pretend you're a "lady who lunches"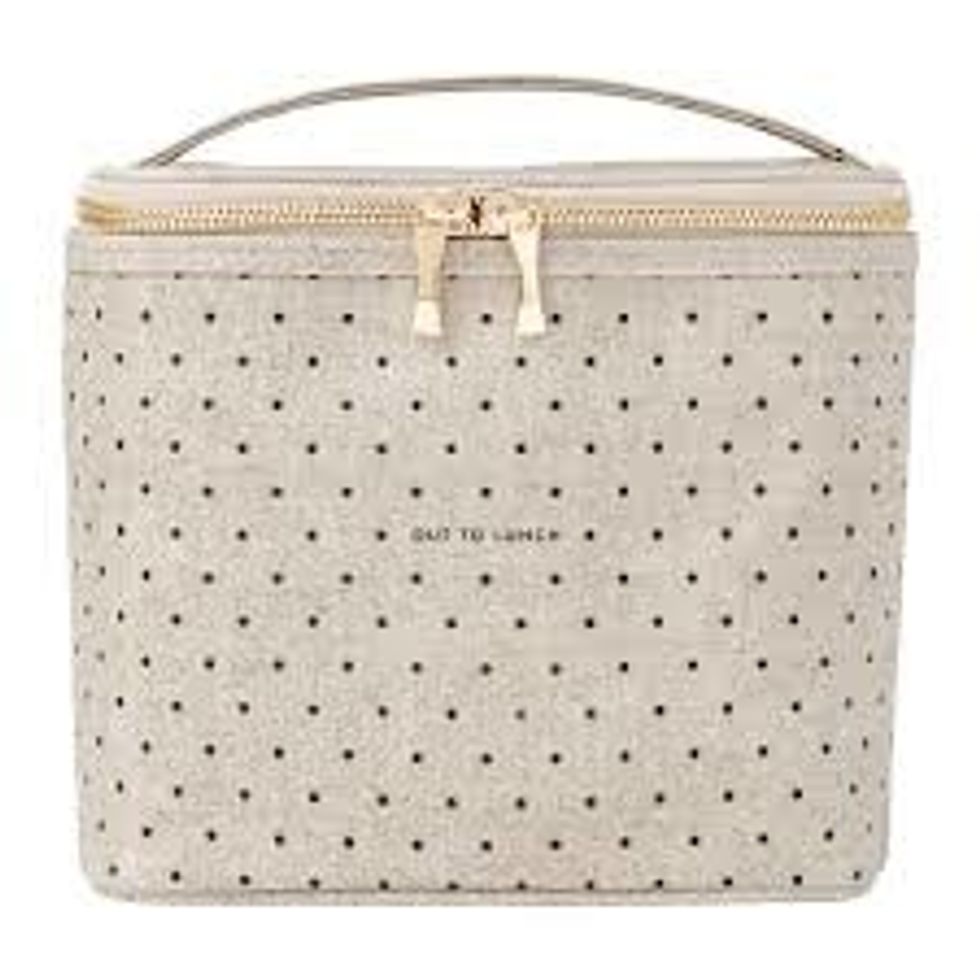 How cute is this?
And no one does that better than Kate Spade. Her out to lunch tote is smart and sophisticated, yet gets the job done with an insulated interior. Its polka dotted exterior is complimented by a gold bow zipper and it has a coated-linen cover so it can withstand the cool temperatures of your office refrigerator (or office, as it may be). You may be paying your own credit card bills but you can sure as hell look like someone who doesn't need to work for a living.
With all of these stylish choices, it's practically a no-brainer to start packing your lunch in one. I mean, you have to spend money to save money, right?