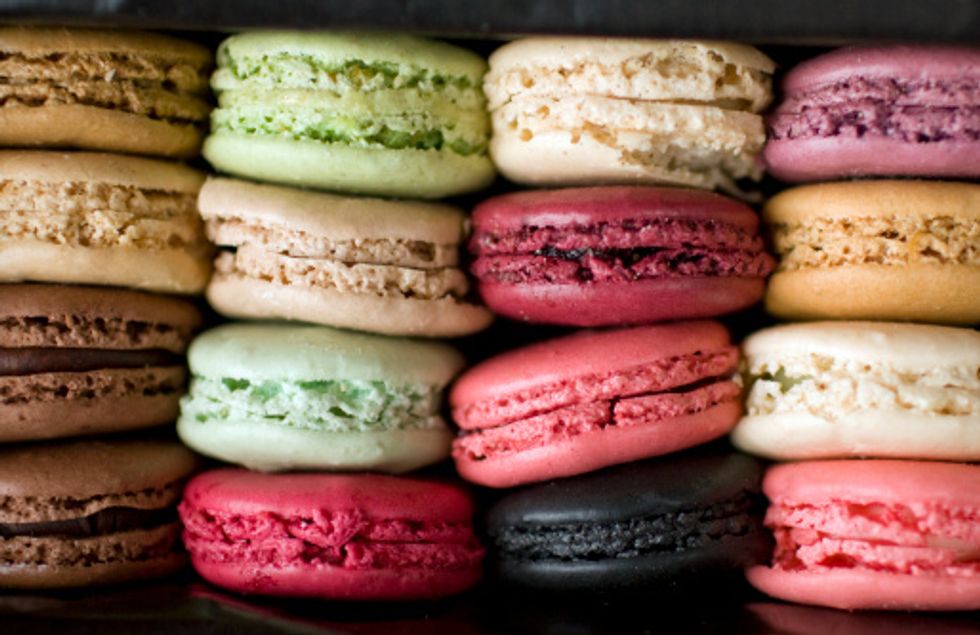 The Best French Macaron You Can Get Outside of France
Years ago, I was in Paris on a search for the best macaron I could find. (Okay, that wasn't the only thing I was doing there, but still.) My search led me to Angelina, a small tea house on the Rue du Rivoli in the first arrondissement. The chocolate pillow of love had a perfectly crispy top, and dense fudge-like middle. It was a minute of bliss. I returned to Paris and found the same Angelina inside Louis's humble abode on a day trip I took to Versailles. There, I was with a friend and got a quartet of macarons, including some kind of salted caramel flavor and a surprisingly tart and delightful, black currant. I was convinced I need not try another macaron from another establishment ever again, should it soil my near-divine culinary experience.
Back in New York, another city of gustatory rapture, I indulged in other pastries that just did not compare. There's something about the French touch that turns ordinary pastries and sweets into something out of a fairy-tale. The big news of a few years ago was that Ladurée, one of the top French macaron-makers, was setting up shop in New York. Soho, to be exact. Of course, I'd heard of Ladurée's reputation, but I was still on the side of Angelina. That didn't mean I wasn't going to try it though.
I went with my sister for dinner on a Saturday night (yes, they serve dinner, too!). It brought me right back to France. The restaurant itself looks like a jewel box in pastel green. The entrance is the macaron shop, and the back rooms are where the dining service and garden bar is. We were seated in a room that resembled Louis's palace in Versailles, with ornate chairs, fabrics and tableware. Don't laugh, but the classic French menu brought a tear to my francophile eye.
After a lilac-infused cocktail and an unctuous "vol au vent," it was time for the macaron test. Though I was momentarily distracted by their selection of luxurious teas, I regained my focus on dessert. I was presented again with a quartet deal, to sample four different flavors. Chocolate, Salted Butter Caramel, a seasonal Banana flavor (!), and Black Currant. I was instantly transported back—the crisp of the top softly breaking between my teeth, the thick, rich and sticky burst of creamy inner core. I can hardly remember the experience because before I knew it, my plate was empty.
While I still pine for my Angelina macarons in Paris, I'm more than happy with Ladurée's brilliant decision to come to the states. If you are a tried and true macaron enthusiast and can't get to France, book a flight to New York or Miami right away. These colorful beauties are dying to be devoured.