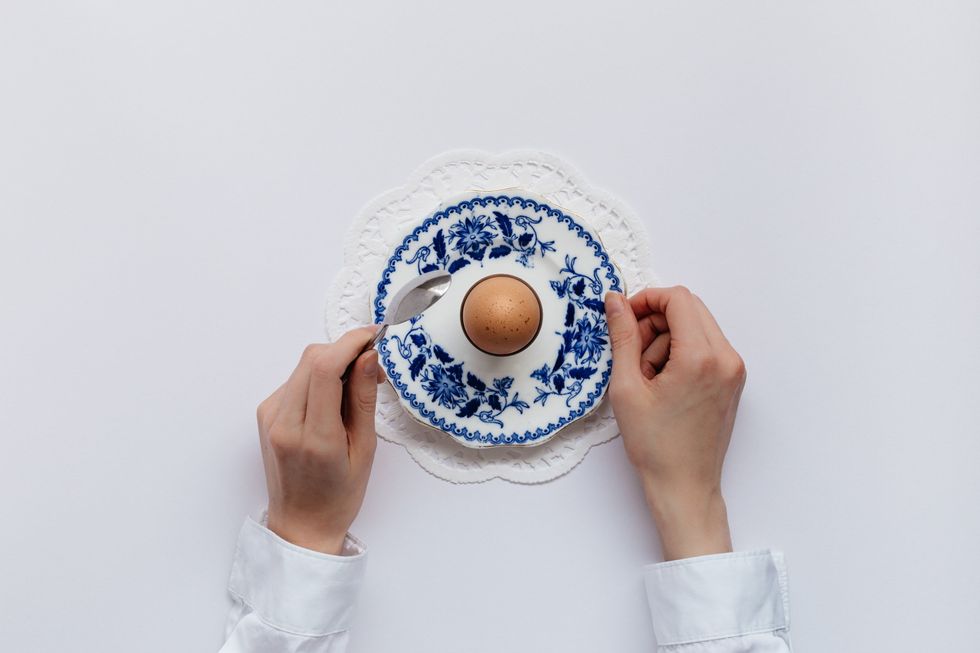 This egg boiler changed my life, plus other egg-cellent kitchen gadgets
Shell out a little cash and make your kitchen egg-xtra special!
Eggs are a no-brainer breakfast choice; they make for luscious lunches, and are even devoured at dinnertime. They are inexpensive, high in protein, and taste great. And with kitchen gadgets becoming more advanced and creative, egg-making is simpler and more satisfying than ever. Here are five kitchen items any egg-lover will enjoy. Shell out a little cash and make your kitchen egg-xtra special!
DASH™ Rapid Egg Cooker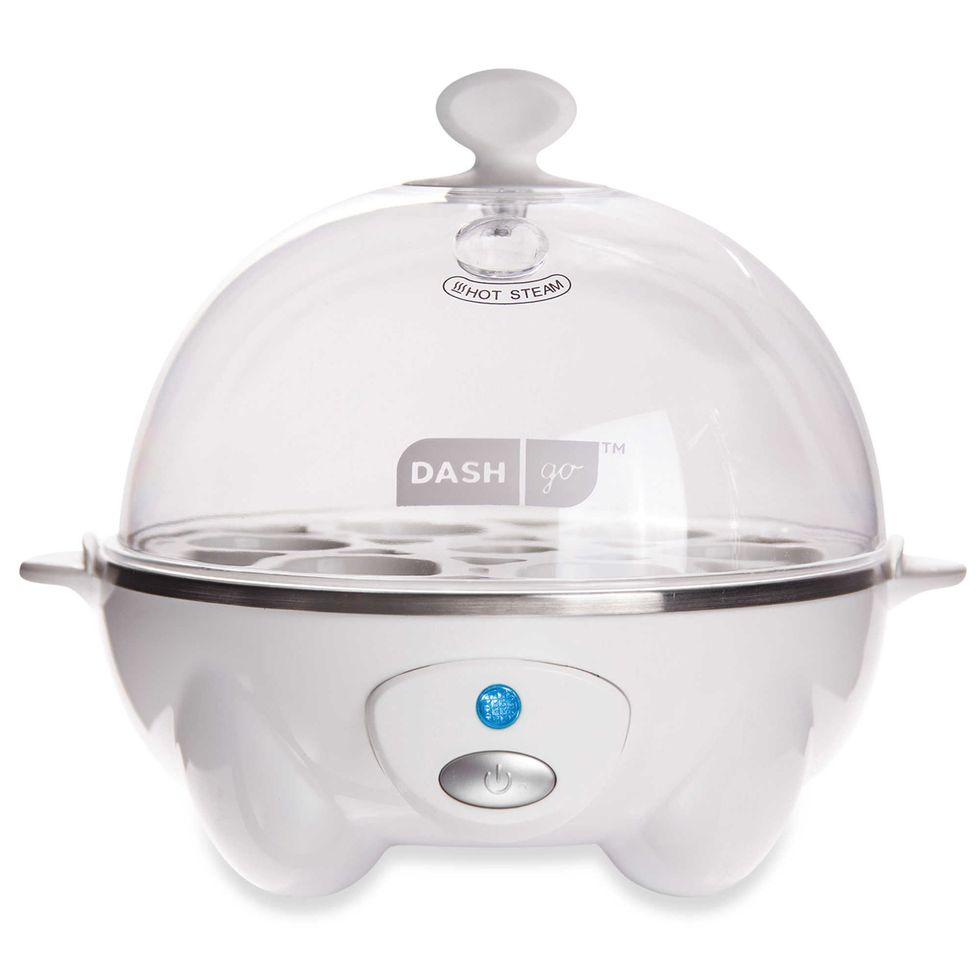 DASHVia bedbathandbeyond.com
Do you love to eat eggs, but your culinary skills are far from egg-ceptional? Before cracking up, here's the dish on DASH Rapid Egg Cooker. No matter how you like your eggs, this handy and easy-to-use kitchen appliance will cook your eggs to perfection in a snap. No more bad breakfasts and lousy lunches thanks to this compact cooker. Boil, poach, scramble, and more - just place your eggs inside and watch through the see-through lid as egg-making magic unfolds. Clean up is a breeze, as DASH is dishwasher-safe. Dash out right now and get a DASH for yourself!
Cost: $19.99
Grania Egg Peeler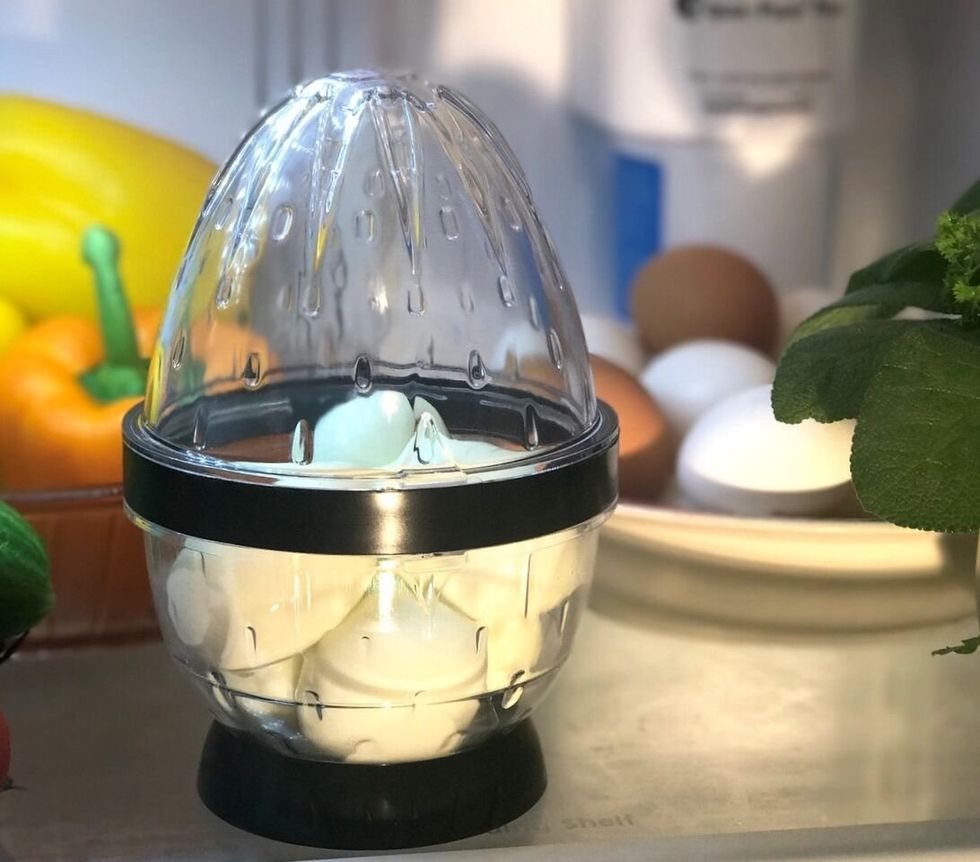 GraniaVia amazon.ca
Peeling hard boiled eggs is time-consuming and often results in imperfect, misshapen eggs. Sometimes the shell doesn't come off cleanly, leaving you with busted up eggs that are far from appetizing. You don't want to give up your high-protein snack, and neither do the folks behind Grania Egg Peeler. This handy gadget will peel up to 5 eggs at a time – no muss, no fuss. Just drop your eggs into the plastic see-through peeler, fill with some water, shake for a few seconds, and the shells come right off – smooth and seamless. Discard the shells and you're on your way to delicious deviled eggs, egg salad, and your other favorite meals. Peeling by hand is so unappealing. Go for Grania and get perfectly peeled eggs every time.
Cost: $20.21 (on sale)
Cuisipro Egg Poacher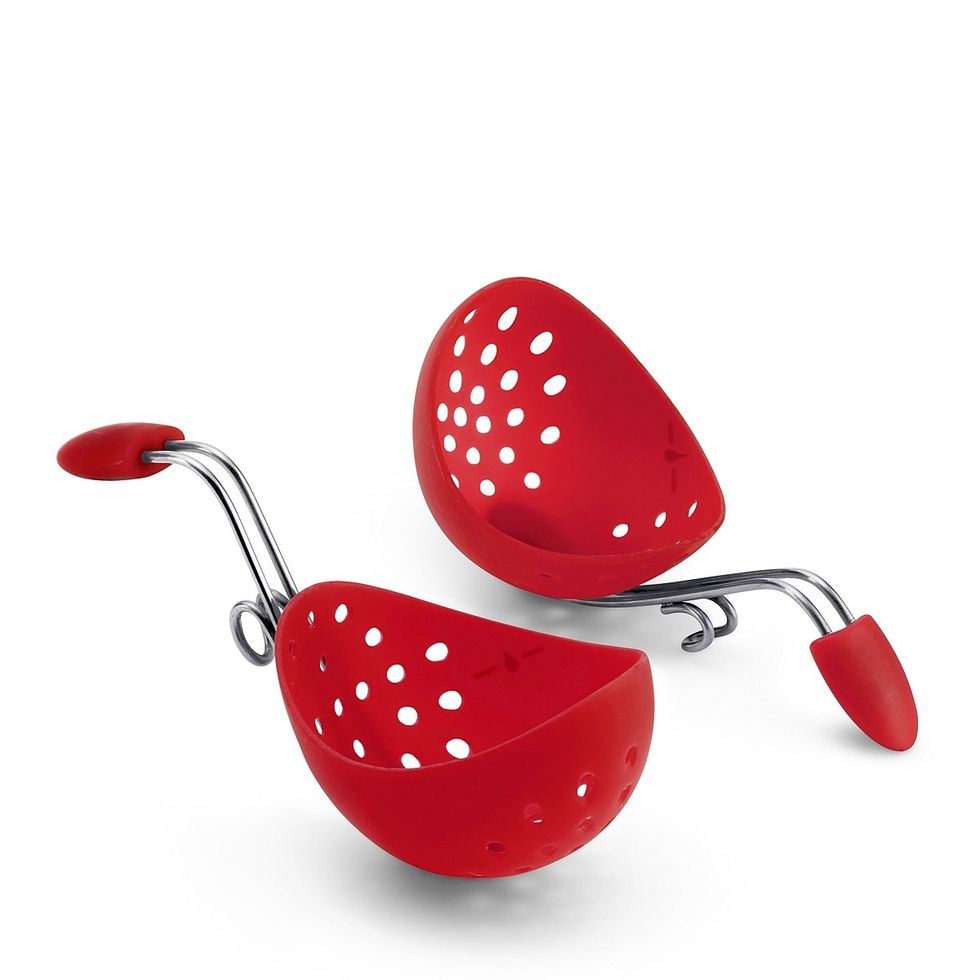 CuisiproVia bloomingdales.com
Poaching eggs can be a pain when you're all thumbs in the kitchen. Such a seemingly simple dish isn't so easy to make after all. Sure, TV chefs make poaching seem like second-nature, but for the rest of us, poaching with perfection takes practice. But why bother getting bummed out over boiling when the Cuisipro Egg Poacher can make breakfast a breeze? The 2-piece set helps you poach precisely every time. The silicone gadgets hook to your pot or pan and delicately cradle the eggs so they form their signature shape and poach to just the right consistency. You'll be amazed at how nicely and consistently they come out every time. Get your toast points ready for some delicious dipping!
Cost: $12.49
MSC Smashy Egg Press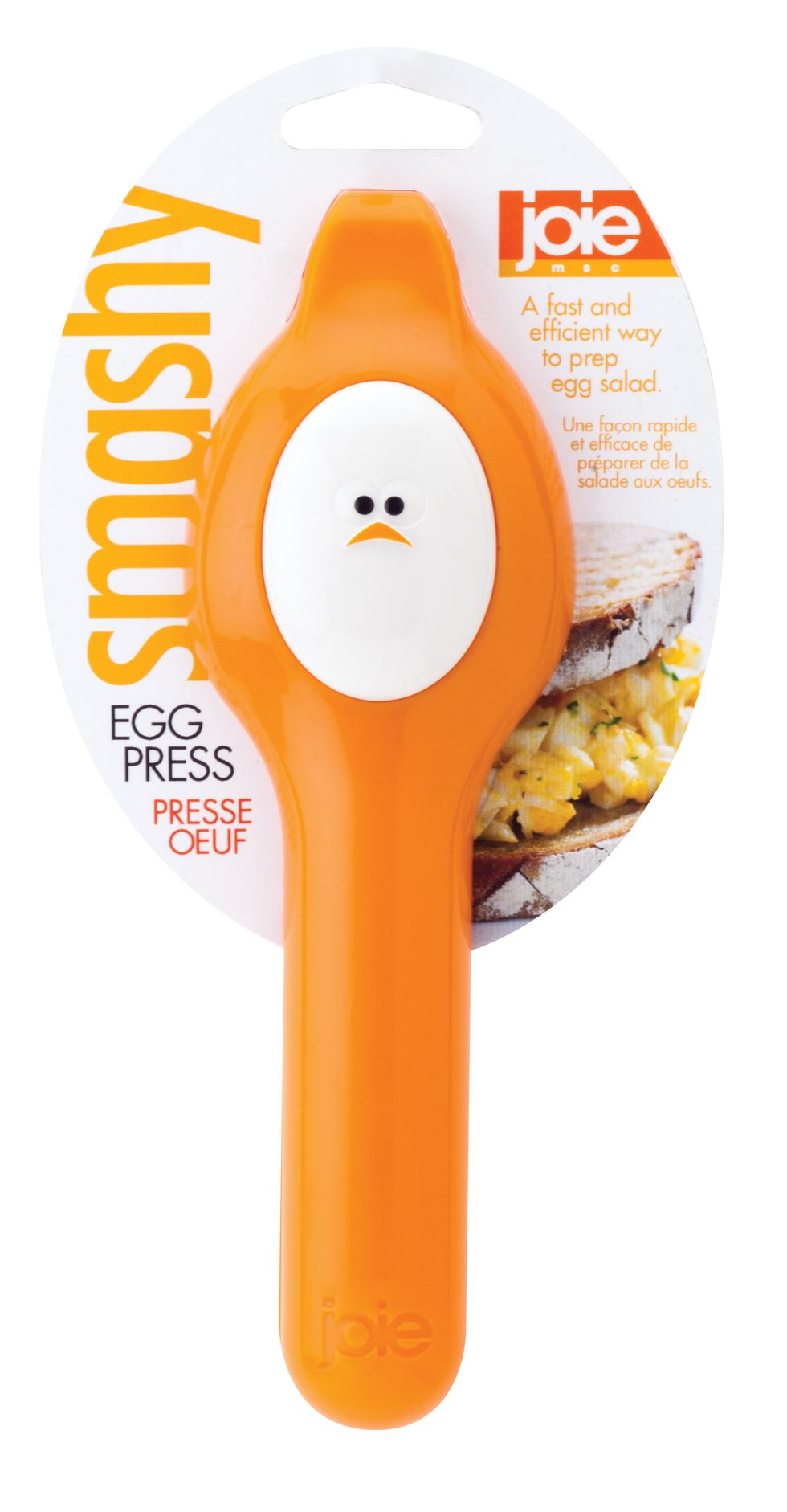 MSC Smashy Egg PressVia walmart.com
Love egg salad but can't stand all the tedious and time-consuming chopping? LetMSC Smashy Egg Pressdo the work for you. The cute and convenient tool is super-handy when it comes to smashing hard boiled eggs down to the right consistency for egg salad. Simply place the egg inside the tool and squeeze to mash and smash over a bowl. Stir in some mayo and spices and your salad is ready. MSC Smashy Egg Press cleans easily with soap and water making clean up as easy as whipping up lunch. Give your fork a break and smash more simply with MSC Smashy Egg Press.
Cost: $5.99
Egg-A-Matic Dino Egg Mold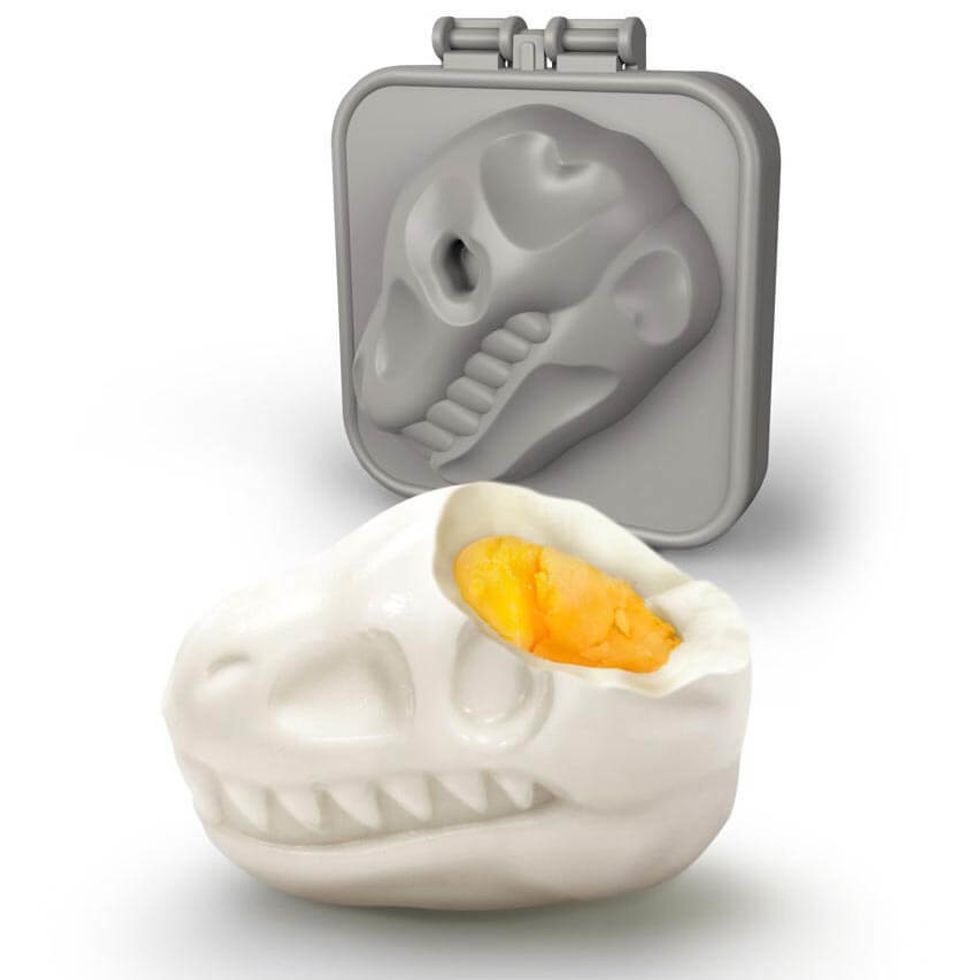 Egg-A-MaticVia perpetualkid.com
If you're as into dinosaurs as much as you love dining, the Egg-A-Matic Dino Egg Mold will make your day as it turns your hard boiled eggs into something extraordinary. Perfect for kids who love when their meals are more like the movies, this egg mold shapes eggs into something prehistoric on their plates. Just place a freshly hard boiled and peeled egg into the mold and put into ice cold water for ten minutes. Remove the egg from the mold and you've got a sculpted snack that's creative and cool. When you're over oval, dino is the way to go!
Cost: $3.49 (50% off)
Now you can have your eggs and eat them too. Countertop gadgets are an egg-lovers lifesaver!