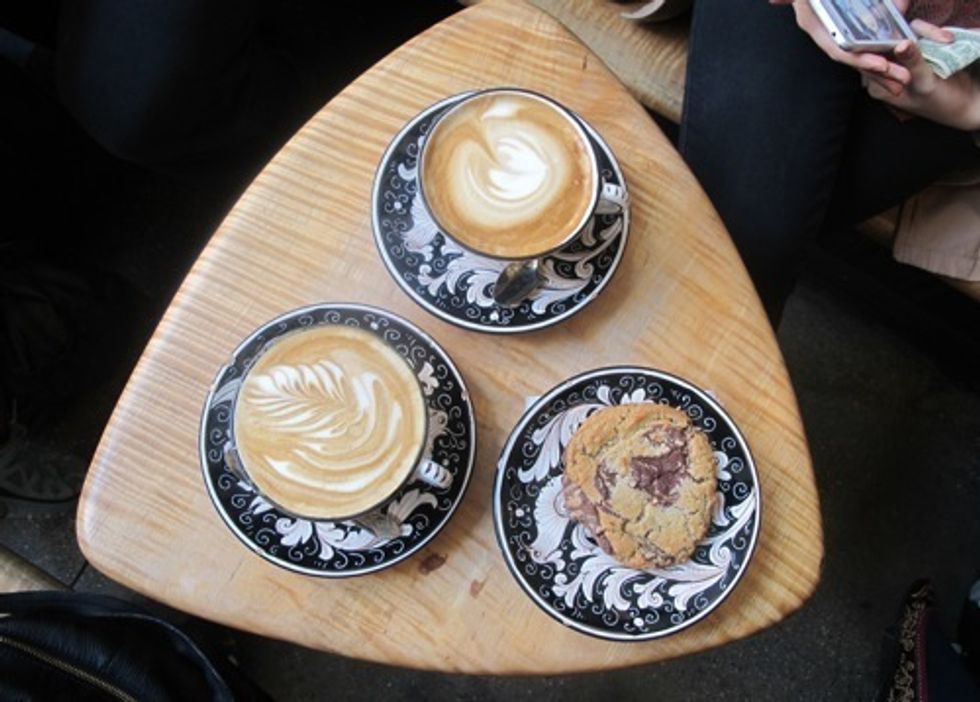 The Best Cafe for Coffee Snobs
This place will make you realize you've been drinking iced coffee wrong your entire life.
Originating in Philadelphia, La Colombe Coffee Roasters has quickly spread its wings to New York City, Chicago, and Washington D.C.. Thanks to its emphasis on knowledgeable, well-trained baristas, single-origin beans, and carefully brewed drinks, it is easy to see why La Colombe is a coffee snobs' paradise. For a while, the SoHo cafe did not even have a menu-- completely eliminating all those scoffed at frappes and flavored lattes and sticking to the tried and true basics.
La Colombe's most popular item only came around a year ago, surprisingly, and immediately caught on like wildfire. Served year-round, the small chain has guided us down the path of deliverance to barista-approved iced coffee with the introduction of its "Draft Latte".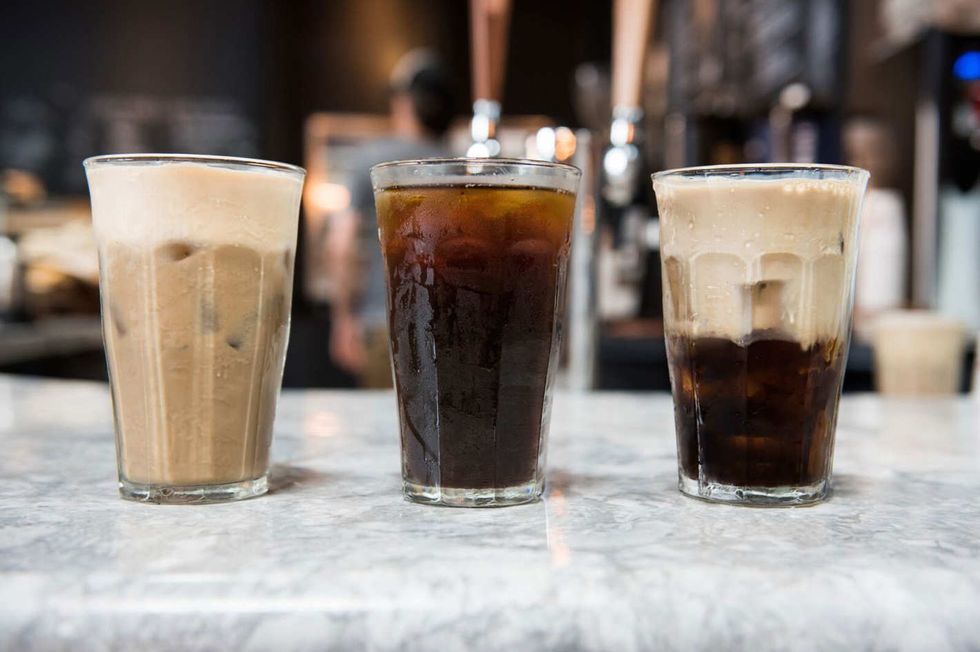 Lacolombe.com
What exactly is a draft latte? It's pressed espresso mixed with frothed milk, poured on tap to give the drink a fresh, smooth taste that certainly could not be achieved with even the milkiest of iced coffees. Want something a bit more bold? Order the "Black and Tan"-- which is half draft latte, half cold-brew. The drinks mix together perfectly, the draft latte acting as espresso-flavored creamer for the coffee.

Careful: don't order more than one. This draft latte packs a much stronger punch of caffeine than your average cup of iced joe. In fact, cold brew coffee is even more caffeinated than hot-brewed coffee. This is due to the higher coffee-to-water ratio required for a bold tasting cup of cold brew.
Not able to make it out to Chicago or the East Coast? Don't worry. La Colombe offers its single-orgin coffee beans and cans of its draft latte for sale on its website, making it the perfect gift for the caffeine addict in your life.