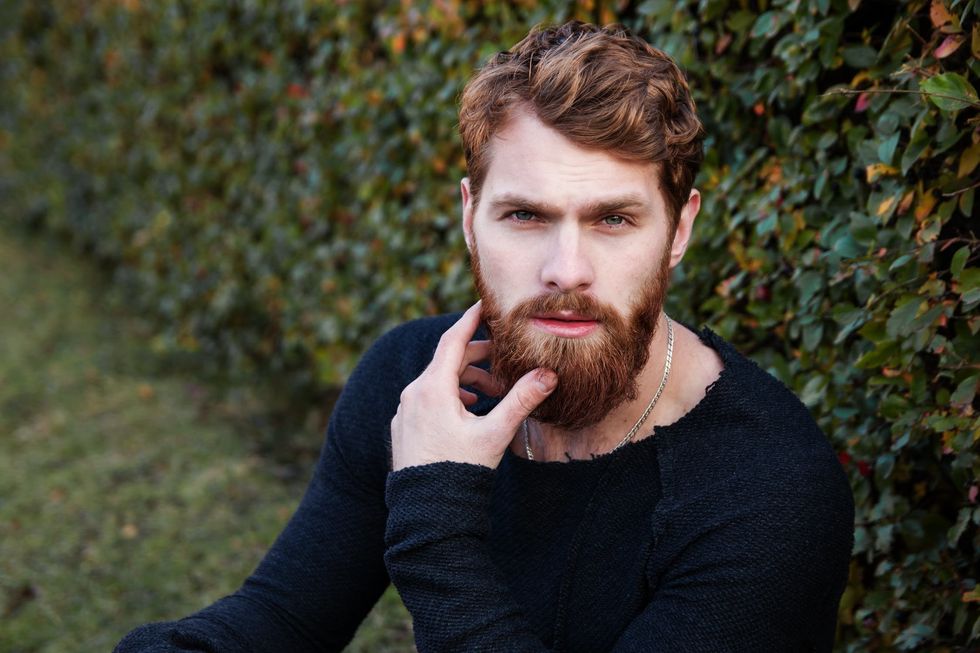 The Best Oils for a Beautiful Beard
Make yours worthy of holding your chin up
Whether you're a "hipster" or just a guy who fancies facial hair, keeping your beard groomed is a must. Straggly, stinky, sloppy beards are a big no-no when it comes to looking put together and presentable. Even if you are the no-fuss kinda fella, sporting a decent beard is no biggie. Thanks to beard oils, maintaining a good-looking beard is a breeze. Oh, and don't be shy about oiling up the hair "down there!" Grooming doesn't end at the neck after all.
Here are five beard oils that smell super and work wonders. Beards are big these days, so make yours worthy of holding your chin up.
Mountaineer Brand Beard Oil – Citrus & Spice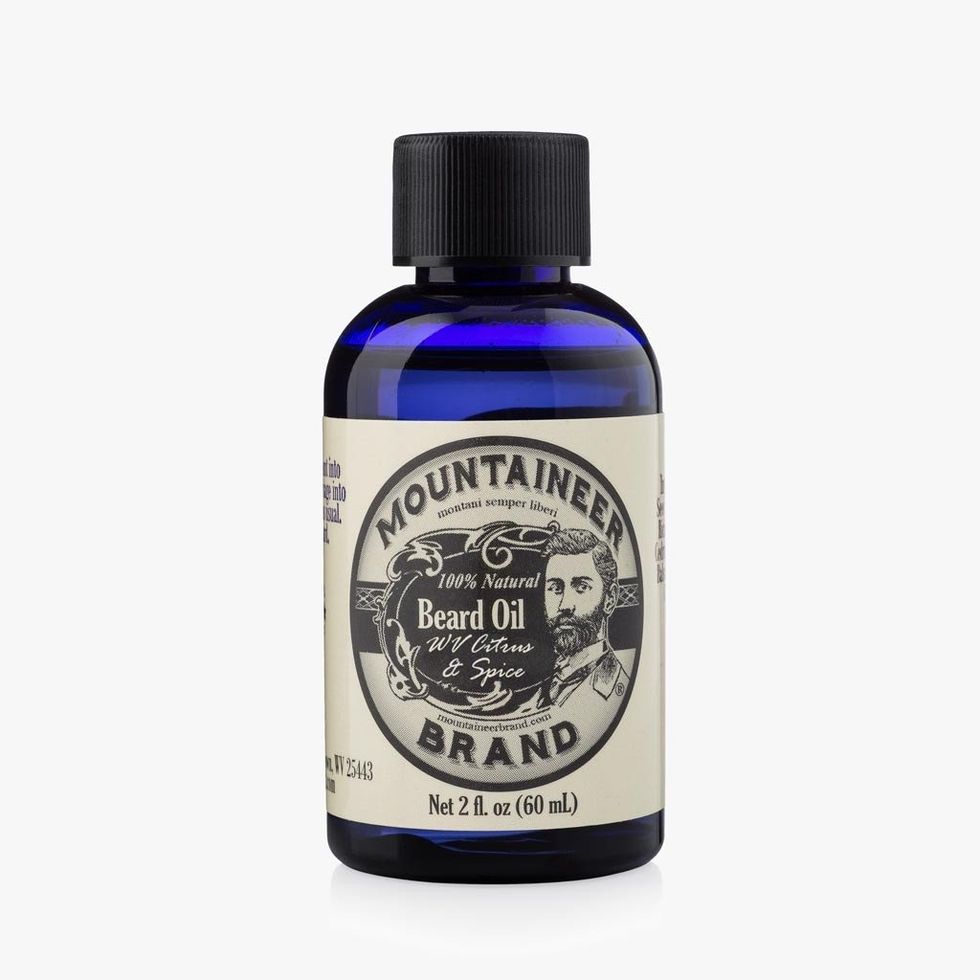 Mountaineer BrandVia mountaineerbrand.com
Want to make your beard feel, look, and smell nice? How 'bout some citrus and spice? Mountaineer Brand Beard Oil – Citrus & Spice is scented with hints of orange and grapefruit and a dash of warm clove to balance it out. This oil is all-natural and absorbs in a snap, leaving your beard super-soft, shiny, and even pampers the skin beneath. Grapeseed oil is a main ingredient, proven beneficial for hair. According toLivestrong, "Grapeseed oil is an effective natural hair moisturizer and conditioner (and will) leave you with stronger, healthier, more attractive hair." If citrus and spice isn't your go-to scent, try their "barefoot" (unscented), or one of their other three scents for variety. Your beard will be better than ever; you'll want to scream it from the mountaintops!
Cost: $12.50 for a 2-oz. Bottle
Beard Unlimited Sandalwood Bourbon Beard Oil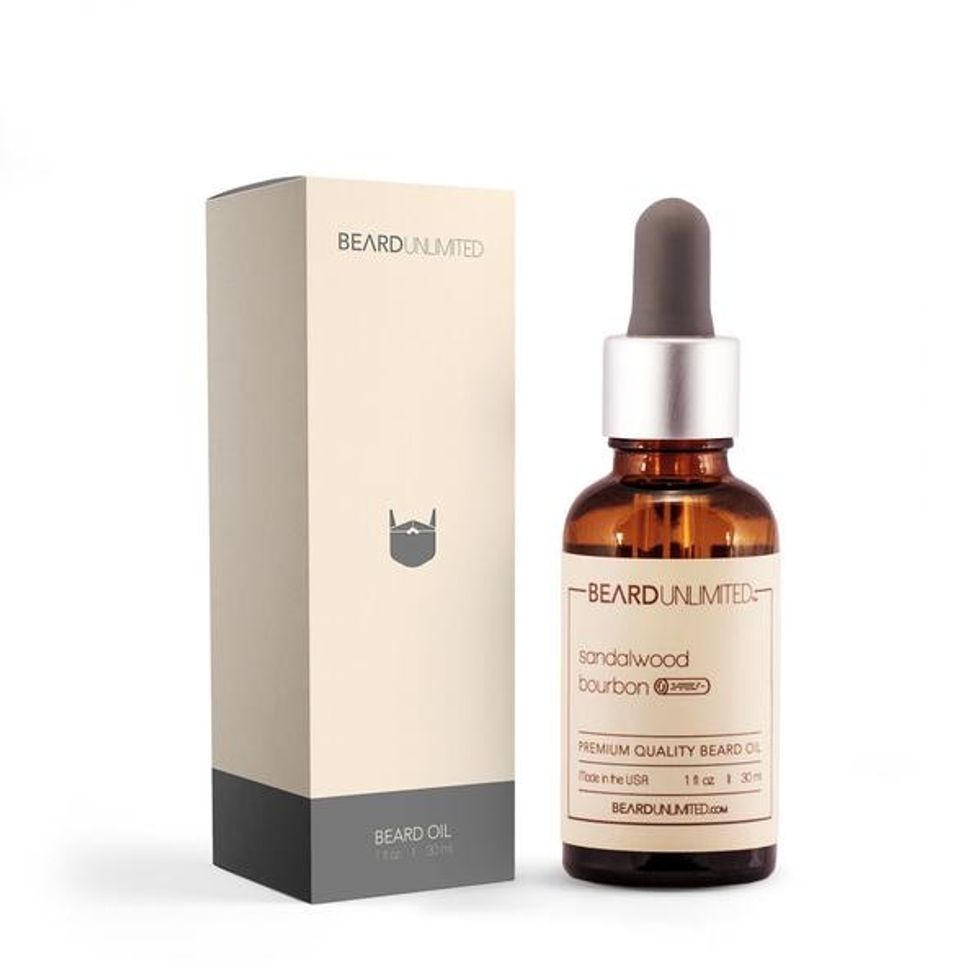 Beard UnlimitedVia beardunlimited.com
You had us at bourbon. And sandalwood's pretty sweet too. Beard Unlimited Sandalwood Bourbon Beard Oil is masculine and inviting, with hints of amber spice that are intoxicating and interesting. The premium-quality blend is beard-softening and strengthening, turning even the unruliest of beards into tame tresses. A featured ingredient is jojoba oil, full of vitamins and minerals that heal and replenish hair. As per Good Health Academy, "Since (jojoba oil) has an ability to remove hair residue and provide a cooling effect, it can be used as a beneficial hair conditioner." Smooth on the sandalwood and bring on the bourbon. Your beard will thank you for it.
Cost: $19.95 for a 1.8-oz. Bottle
Texas Beard Co. Big Thicket Beard Oil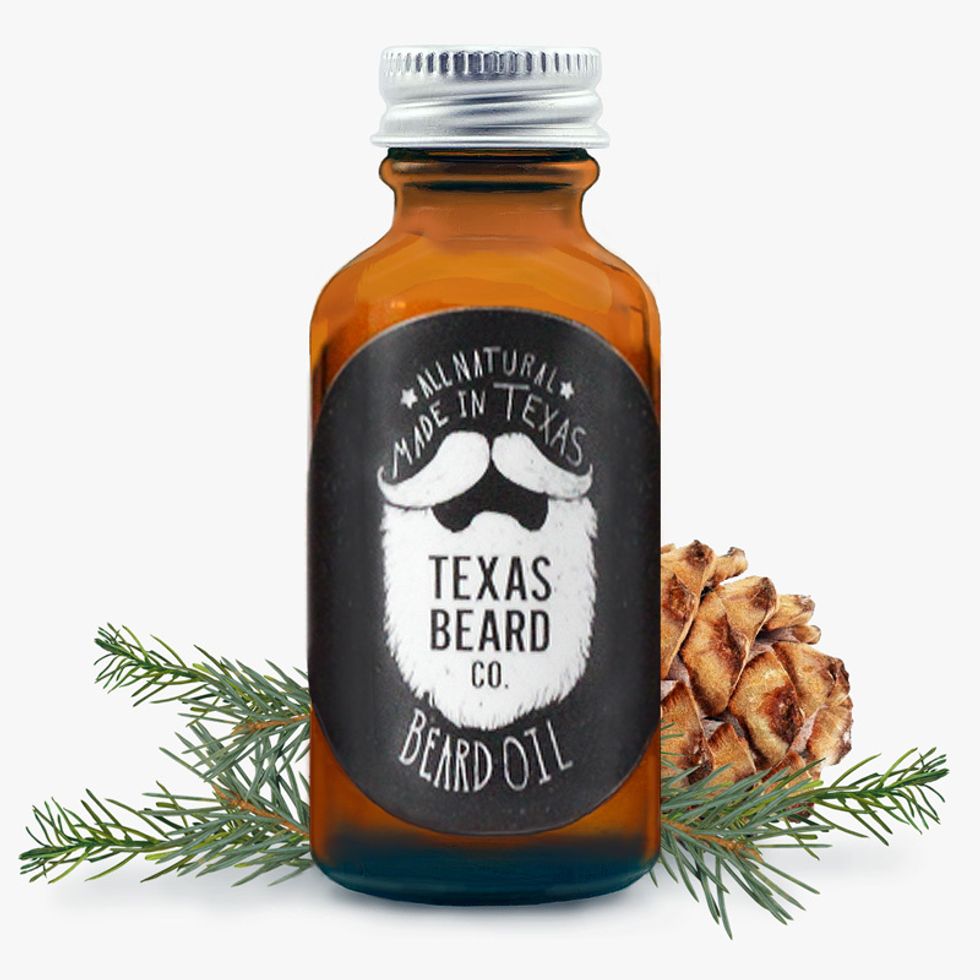 Texas Beard Co.Via texasbeardcompany.com
Don't mess with Texas, especially when it comes to Texas Beard Co. Big Thicket Beard Oil. All-natural and made in… you guessed it… Texas, this beard-taming oil is a southern blend of cedarwood and pine needle and smells invitingly fresh and fragrant. Hydrating almond oil is in the blend, great for hair, including the bushiest of beards. AsHealthline notes, "Almonds include high levels of protein, omega-9 fatty acids, and Vitamin E. These properties suggest that almond oil can improve the shine and strength of your hair. Almond oil is an emollient, meaning it can fill in gaps in your hair at a cellular level. That makes your hair smoother to the touch." Who knows who'll be running their fingers through your more-beautiful beard? Comes in Irish Coffee, Pecan Coffee, and Whiskey Barrel Aged scents too.
Cost: $15.99 for a 1-oz. Bottle
Shea Moisture Maracuja & Shea Oils Beard Conditioning Oil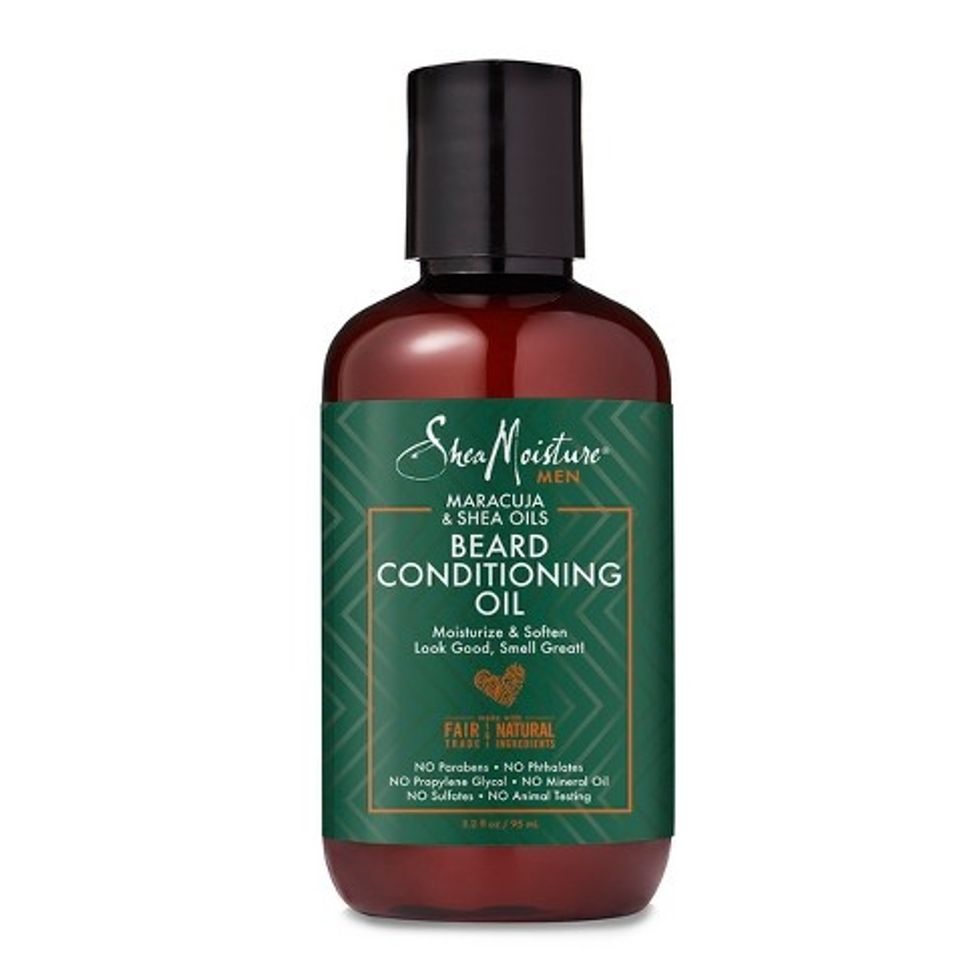 Shea MoistureVia target.com
Organic and natural, Shea Moisture Maracuja & Shea Oils Beard Conditioning Oil will make your beard behave and smell wonderfully fresh at the same time. Free of harmful parabens, petroleum, mineral oil, and formaldehyde, this oil is chock full of the good stuff that conditions, smooths, and softens. According toOrganic Facts, "If you apply (shea) oil to frizzy or unruly hair, it boosts luster. It can lead to fewer split ends and less unwanted hair loss." No more patchy, prickly spots. Maracuja oil comes from passionfruit. As per Natural Living Ideas, "Applying maracuja oil to the hair is said to promote hair growth as well as to treat dry or damaged hair. As the oil is rich in Vitamin C, it helps in the development of collagen, which can prevent hair from splitting and breaking." No broken promises and no broken strands, courtesy of Shea Moisture.
Cost: $9.99 for a 3.2-oz. Bottle
Beardbrand Old Money Beard Oil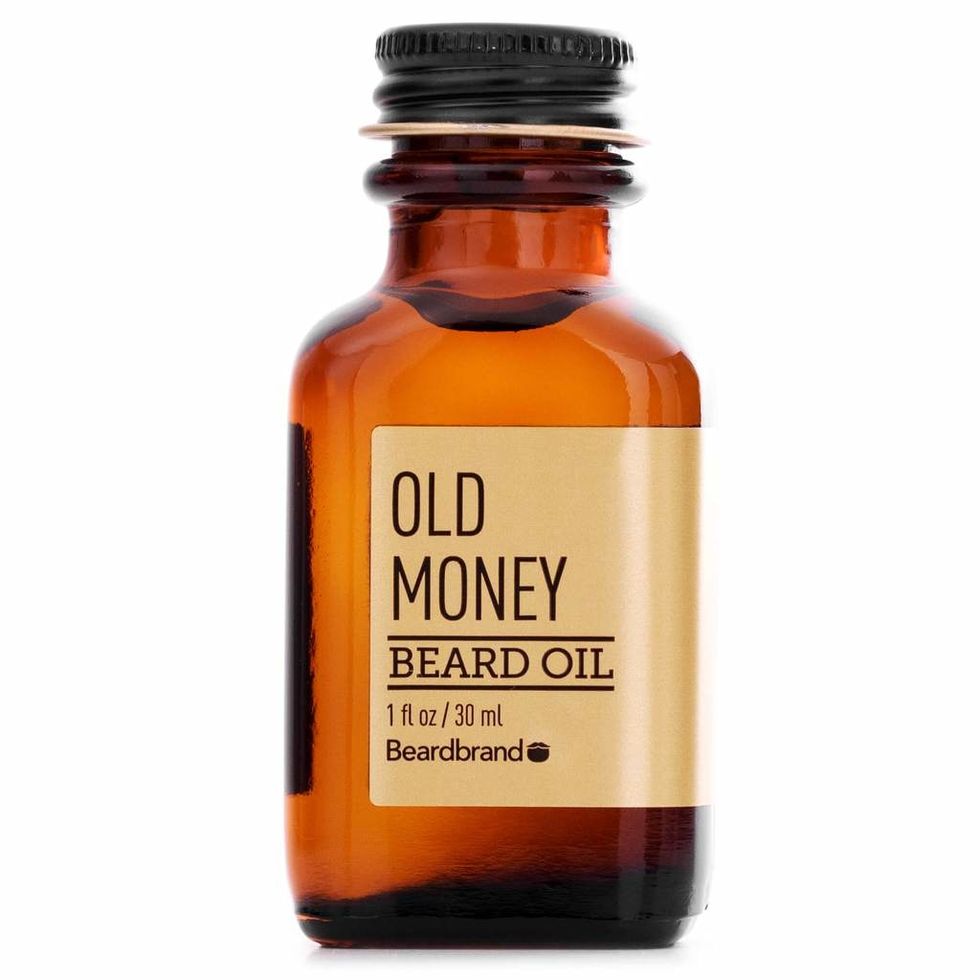 Beardbrand Old MoneyVia beardbrand.com
Formulated with essential oils and natural ingredients, Beardbrand Old Money Beard Oil adds the cherry on top for the guy who's got it all. Rich and robust, Beardbrand Old Money Oil is a fragrant blend of bourbon, oak, amber, and black pepper, creating an aroma that has money written all over it. Never greasy or heavy, this oil is perfect for use anytime, anywhere. And when you see how great your beard looks after you rub some in, you'll want to use Beardbrand Oil Money Beard Oil 24/7. Argan oil is an active ingredient, beautifying the beard from the outside in. Why argan oil? As Argan Oil World explains, "Argan oil (is) used as a moisturizer, conditioner, and softener for hair. Often dubbed 'liquid gold' for it's amazing qualities, it contains large amounts of beneficial nutrients including Vitamin E and fatty acids." With "liquid gold" in the mix, Beardbrand Old Money Beard Oil is worth every penny.
Cost: $40.00 for a 1-oz. Bottle
Want a beard that earns a big "bravo?" Beard oil is the trick to achieving facial hair with flair!