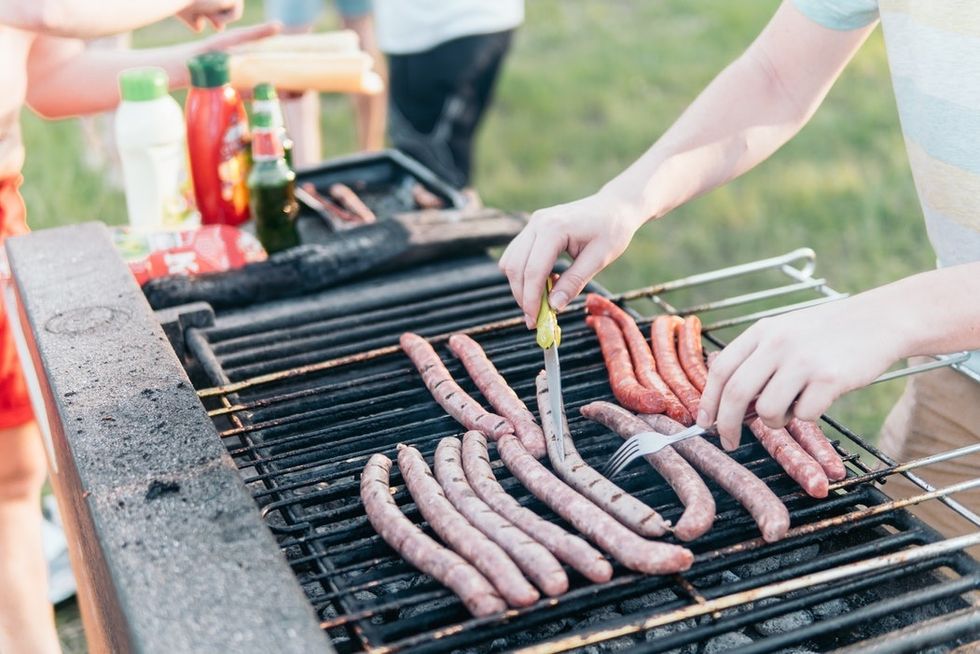 The Best Stuff for Your Summer Barbeque
Summer is practically synonymous with barbecuing. The taste of grilled food is what summertime is all about, with flavors you just can't achieve by cooking indoors. This season take your barbeque game up a few notches by upgrading your gear and other outdoor grilling essentials. And friends, family, food, and fun make grilling even greater. Bring on the barbeque!
Cuisinart Petit Gourmet 1-Burner Portable Propane Gas Grill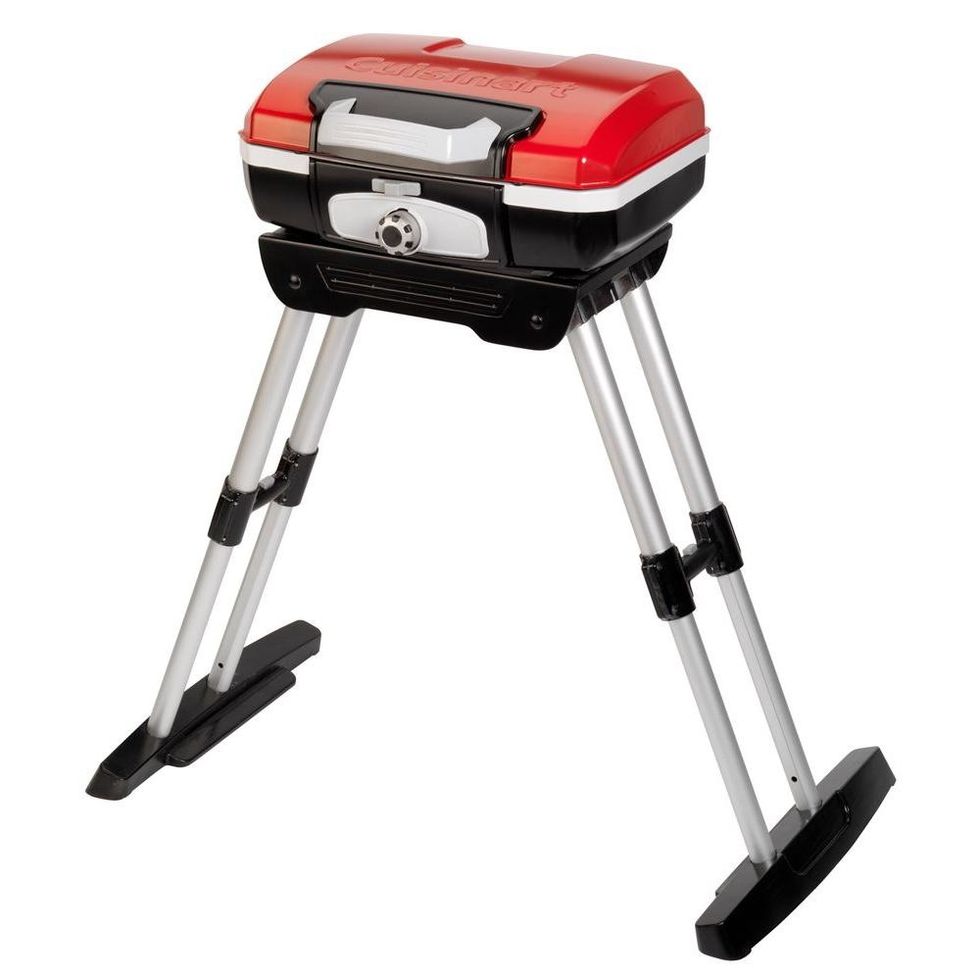 GrillVia homedepot.com
Hamburgers and franks are barbeque staples, and juicy steaks, chicken kebabs, and shrimp skewers take the outdoor fare to a gourmet level. No matter what you are cooking up, you will need a grill that is convenient and reliable. Cuisinart's Petit Gourmet 1-Burner Portable Propane Gas Grill is compact, easy to move around, and still has plenty of cooking space to feed your family and then some. The surface heats up fast and the unit uses less gas than the average grill. The legs fold up and there are handles so you can bring along your Cuisinart to the picnic area, the beach, or your neighbor's backyard. Who's getting hungry?
Cost: $125.55
EZ Drinker Grill Master Grill Apron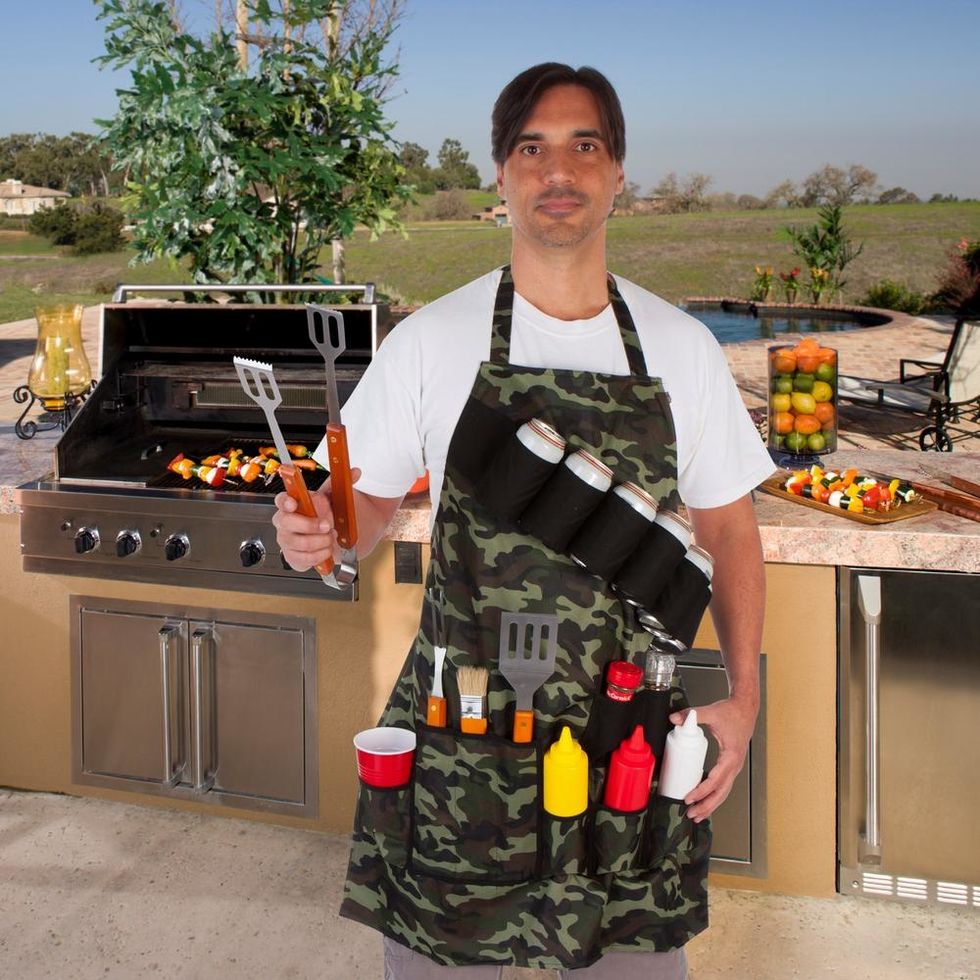 Who doesn't need a chest band full of refills? Via homedepot.com
You don't want all that burger grease to splatter on your clothing, so an apron is essential. But why choose the average apron when the EZ Drinker Grill Master Grill Apron is so much more than an apron alone? The cool camo print is perfect for outdoor cooking and all the handy pockets and pouches hold everything from drinks to condiments to grilling tools. With a cold beer or soda pop at the ready, the tongs within reach, and mustard and ketchup on hand to top those burgers and dogs, whoever is grilling will be grateful for this awesome all-in-one apron.

Cost: $11.29
Rally House Deluxe Sampler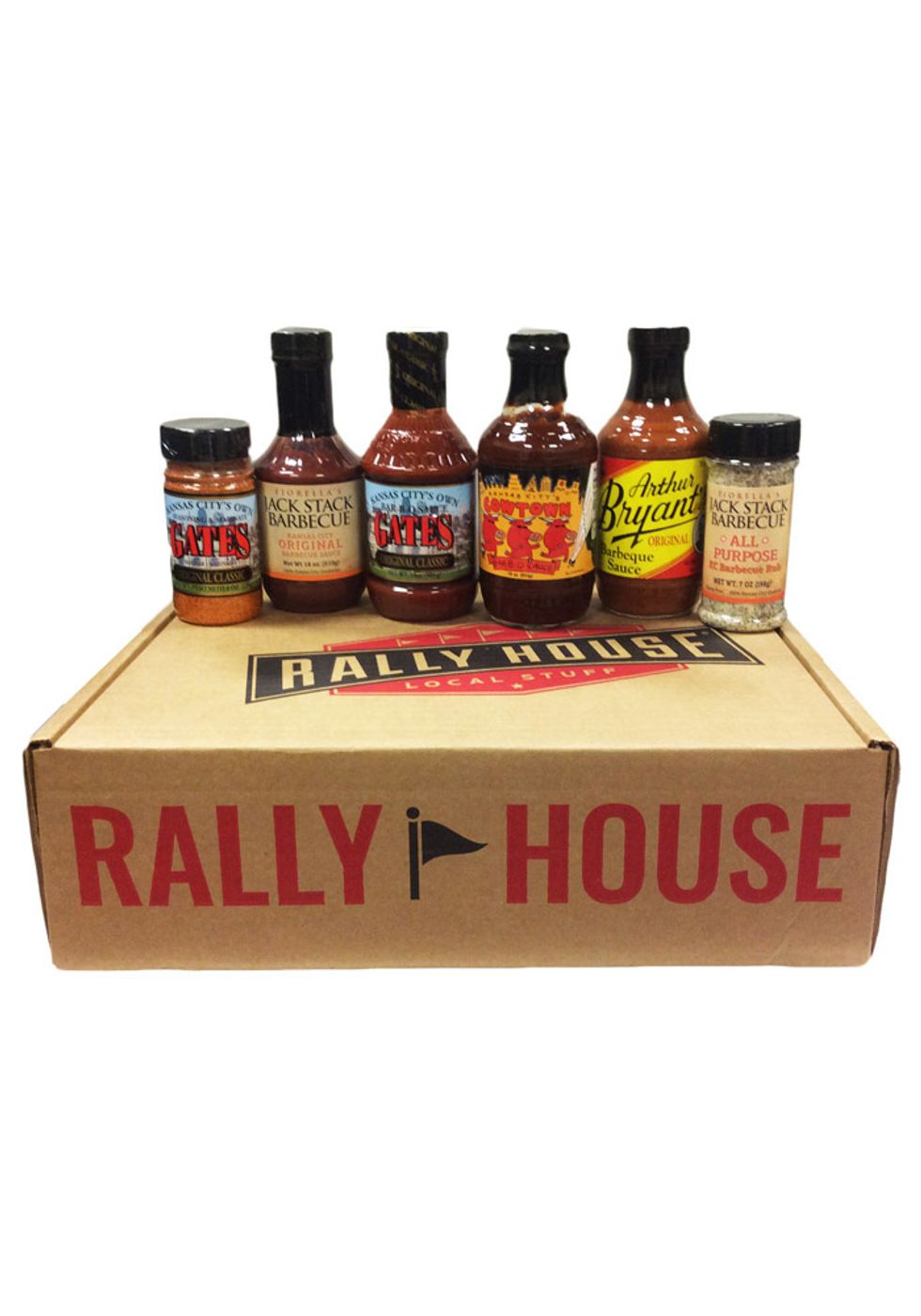 Sauces and rubsVia rallyhouse.com
Rubs and sauces take your grilled meats up a notch, but why choose just one kind when you can sample a savory selection from Rally House? Their sampler gift comes with four mouthwatering BBQ sauces and two kinds of rubs, making your ribs, steaks, burgers, and chicken go from plain to perfection. Send one to a friend who is gifted on the grill or get one to keep for yourself. Finger-licking good? More like great!
Cost: $34.99
Omaha Steaks Filet Mignon Burgers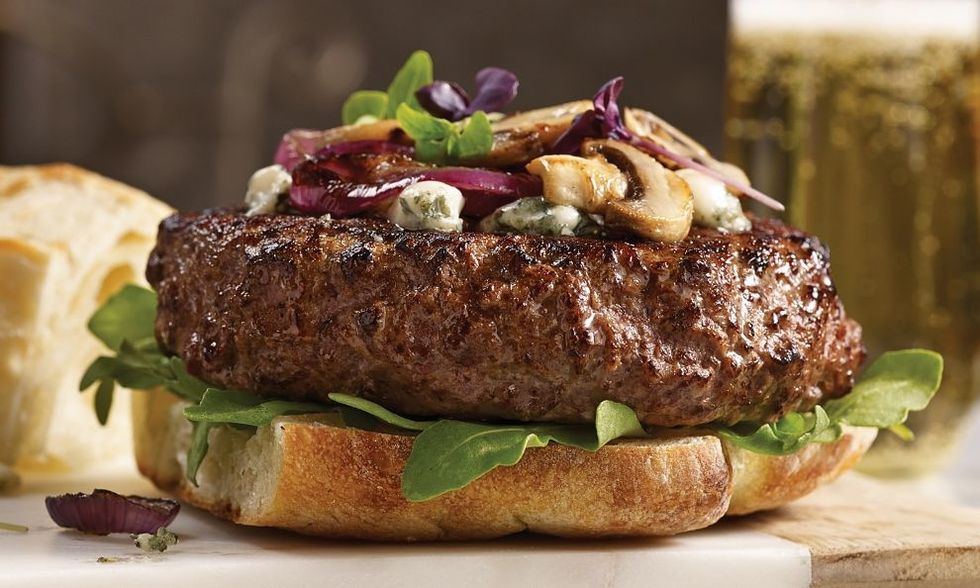 BurgerVia omahasteaks.com
If you are going to flip burgers, make burgers to really flip over. Omaha Steaks Filet Mignon Burgers are among the best, made from 100% top-quality filet mignon and weighing in at a generous 5.3 ounces per patty. Juicy, tender, flavorful, and meaty, these burgers will be the king of your barbeque. So much for supermarket patties…these burgers are so much better!

Cost: $4.22 per burger
Crate & Barrel Coleman 54 qt. Steel Cooler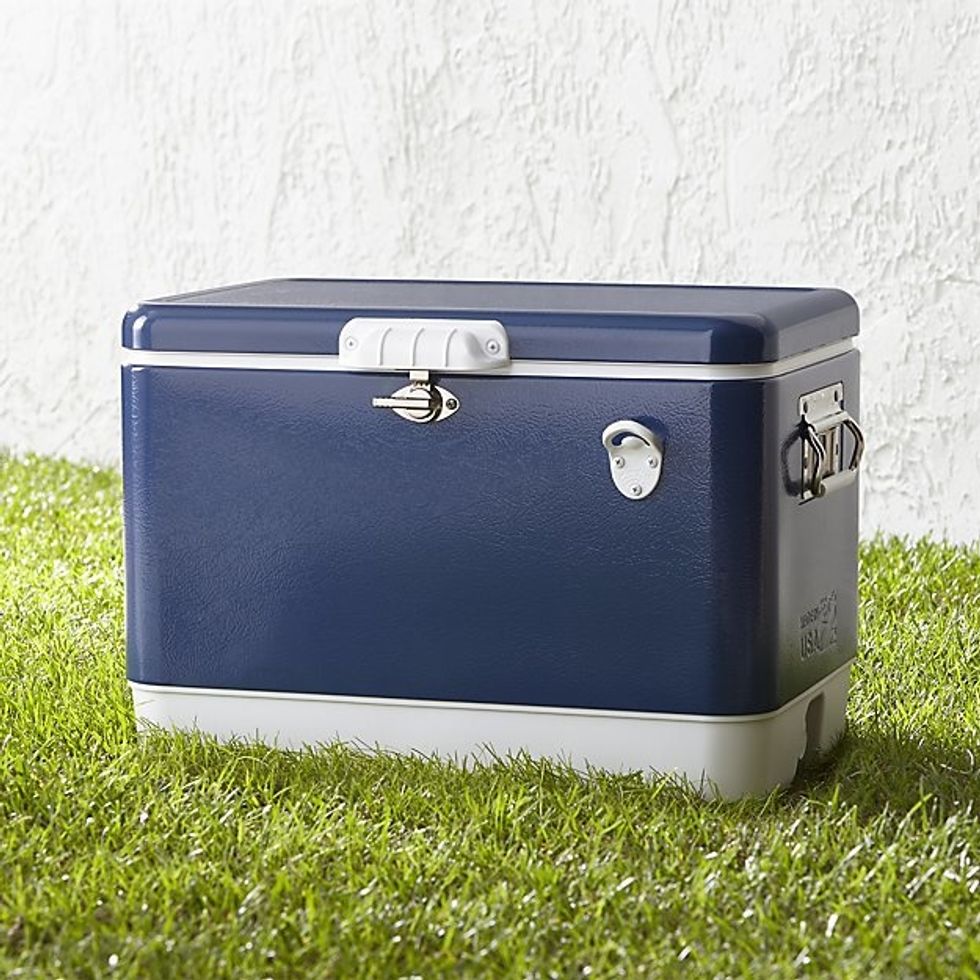 CoolerVia crateandbarrel.com
You are going to need plenty of ice cold drinks to keep you cool and quenched while outdoors enjoying your summer barbeque. And when you throw a party and have many guest come by, the greater the capacity, the better. The Coleman 54 qt. Steel Cooler from Crate & Barrelis super-roomy and rugged, it holds about 85 beverage cans, and is insulated to keep your drinks and salads cold and fresh. If your barbeque runs into the evening hours, the cooler lid features a useful light, so you can see inside. Rustproof and leak-resistant, this cooler is cleverly designed and high-capacity.

Cost: $159.95
Get ready to grill with new goodies to get things cookin'!