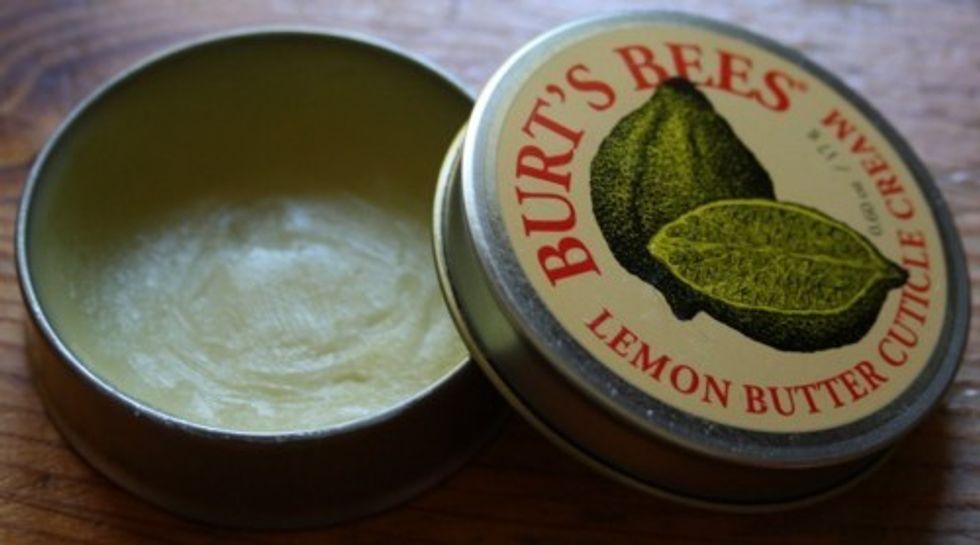 The best all-natural cuticle cream – Burt's Bees Lemon Butter
Frequent hand washing, dry weather, working in the yard, or doing household chores can make nails and cuticles a mess. Ragged skin, rough nails, and crazy cuticles not only look terrible, but they can be painful and annoying.
Hand creams may be a quick fix, and we can't go for daily manicures (as enjoyable as that would be), so what to do in this cuticle conundrum? Buzz on over to grab some Burt's Bees Lemon Butter Cuticle Cream and let the healing begin!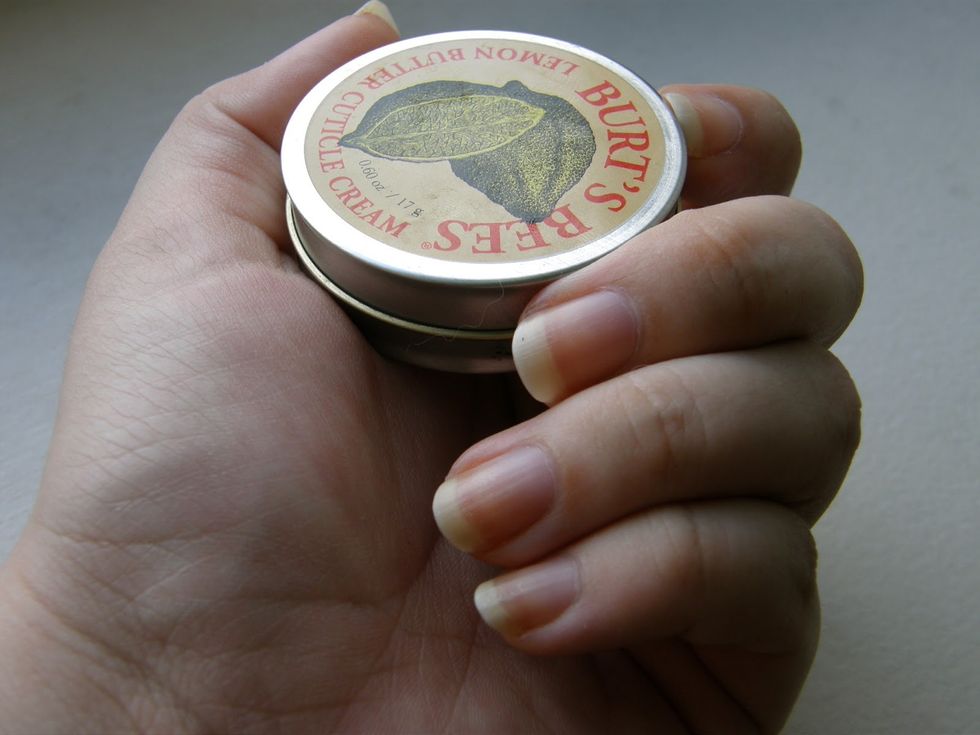 Via thriftthick.blogspot.com
Lemon butter sounds so soothing and refreshing, so it's no wonder this cuticle cream which contains cocoa seed butter and sweet almond oil is the perfect fix-it for crusty cuticles. And the Vitamin E and sunflower oil makes nails neat again as they penetrate the surface and work to heal and protect.
The scent of lemon is intoxicating and the butter consistency of this moisturizing cream is rich, but not greasy or tacky. The lemon oil in Burt's Bees is "famous for its cleansing and astringent qualities and cuts through oils and dirt leaving smoother skin and softer cuticles." Use on your toes too for summer-ready feet to show off in those new sandals!
I keep my tin by my nightstand and rub into my cuticles before bedtime. I always wake up with wonderfully soft hands and perfectly smooth cuticles. And the fresh lemony scent makes the bedroom just lovely.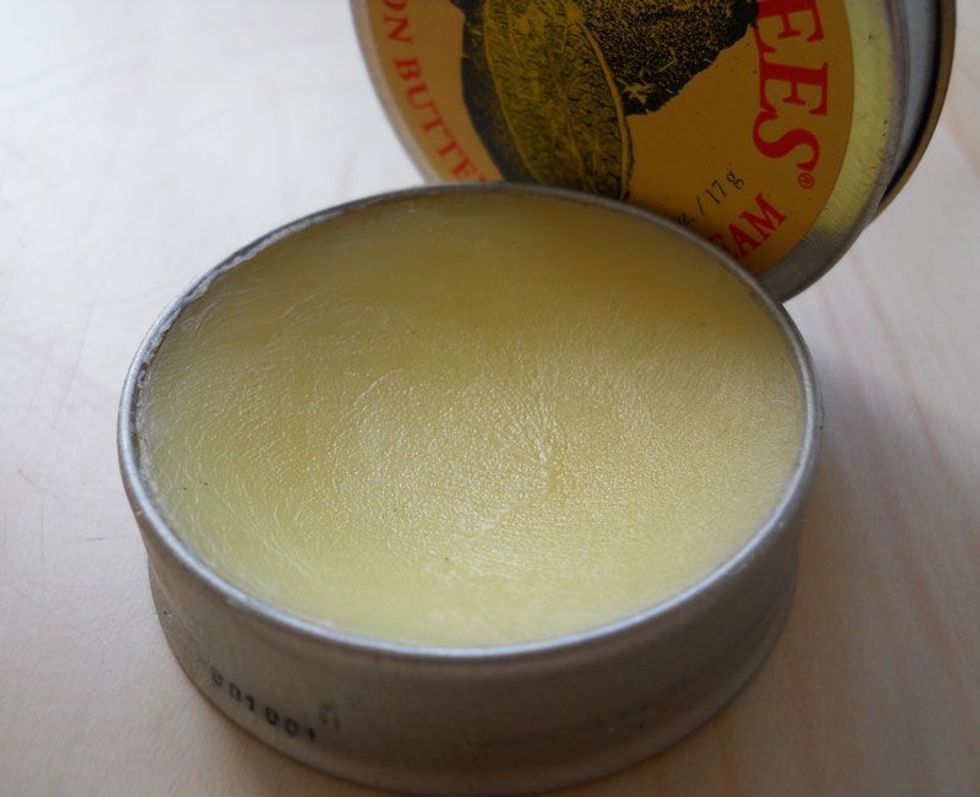 Via makeupalley.com
One 0.6 oz. container is only $6.00. All you need is a dab, so it will last a long time. Or try out the 0.3 oz. tin for only $3.49. Your manicurist will think you've been cheating on her!
Burt's Bees is known for their natural philosophy and they create far more body and beauty products than cuticle cream alone. They have a fantastic line of makeup, lip care, skin care, hair care, baby products, and more. I personally adore their beeswax lip balm which soothes lips the all-natural way and leaves them tingly and supple. And once my lips are as soft as can be, what's better than swiping on some lip shimmer? 14 shades are available to match any skin tone, style, and mood. I'm partial to peony, but every color is stunningly shimmery and natural-looking.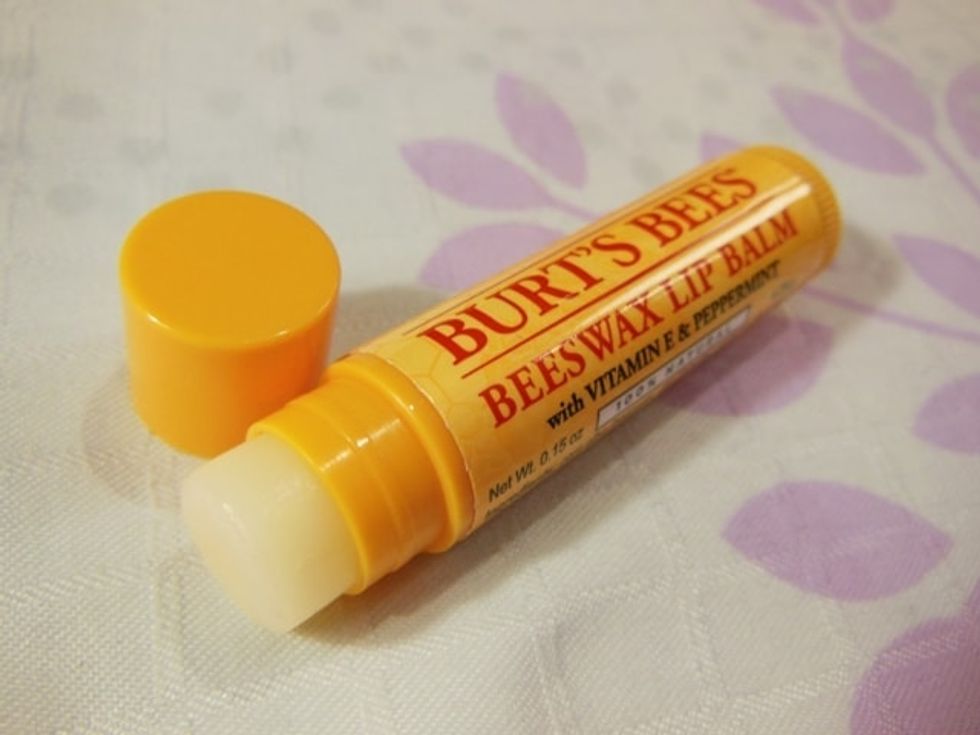 Via beautyandmakeupmatters.com
If an all-natural and fabulously-scented delight for your digits is what you're after, Burt's Bees is the best product you'll find. Head to the company website to peruse and purchase or look for their line of products at your local drugstore or beauty store.
Honey, Burt's Bees is the bee's knees!