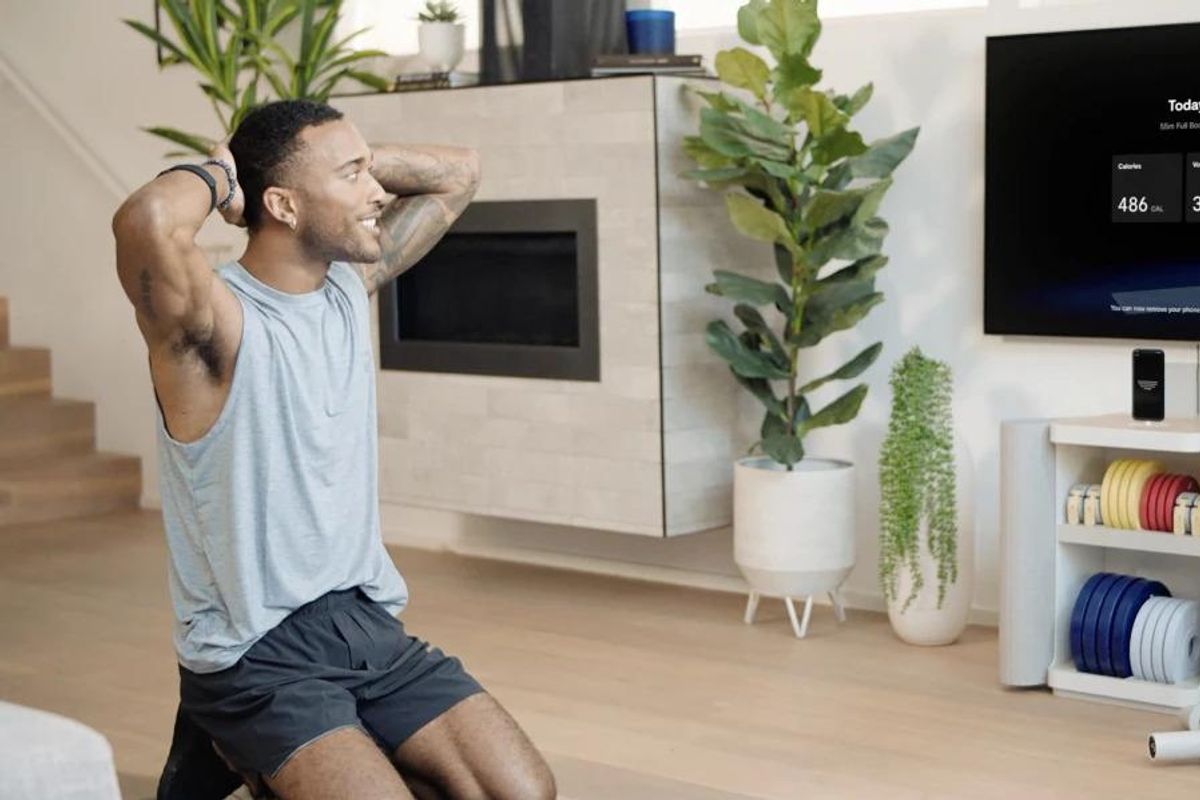 Gains For Your Muscle Game: The Secret To An Easy Workout Routine
This summer, we probably didn't hit the gym as much as we wanted. Let's face it. It's hard to find motivation to be active when you have plans to hit the beach all day. Vacation doesn't allot time to workout. And warm weather just begs me to go out and drink with friends. Not head to a stuffy, sweaty gym. Who wants to run outside when we are in the middle of a heat wave, anyway?
Food tastes better in the summers, too. Summer foods are sweet, fried, and indulgent. Beaches are full of novelty fried foods and ginormous slices of pizza oozing with cheese. And so-called healthy options like acai bowls from frozen yogurt shops? Spoiler alert: they aren't really healthy.
No matter how you look at it, you probably put health and fitness on the back burner for the past few months. And that's okay. We're all allowed to change our routines and enjoy ourselves. Give yourself grace. Change as the seasons. And the seasons they are a-changin.
Summer is slipping away and we are constantly seeking out ways to get back into a routine. Who knows, maybe getting our lives together will help beat the winter blues before they come.
If you're someone that doesn't have a lot of time on their hands or who just can't find the sheer motivation to lift a weight again, same. Falling out of the grind is surprisingly simple if you trade it for a life of leisure in the summer. Getting back into the game feels impossible.
But it doesn't have to be as hard as you think. And it has heaps of benefits.
Not only does working out help you get stronger a nd change you aesthetically, but it can also greatly improve your mental health. It can relieve all your pent up stress about dealing with real world responsibilities and the cold.
If you're looking to get into shape and out of your new comfort zone, here are some tips to start up your workout routine this fall.
Schedule Workouts Each Week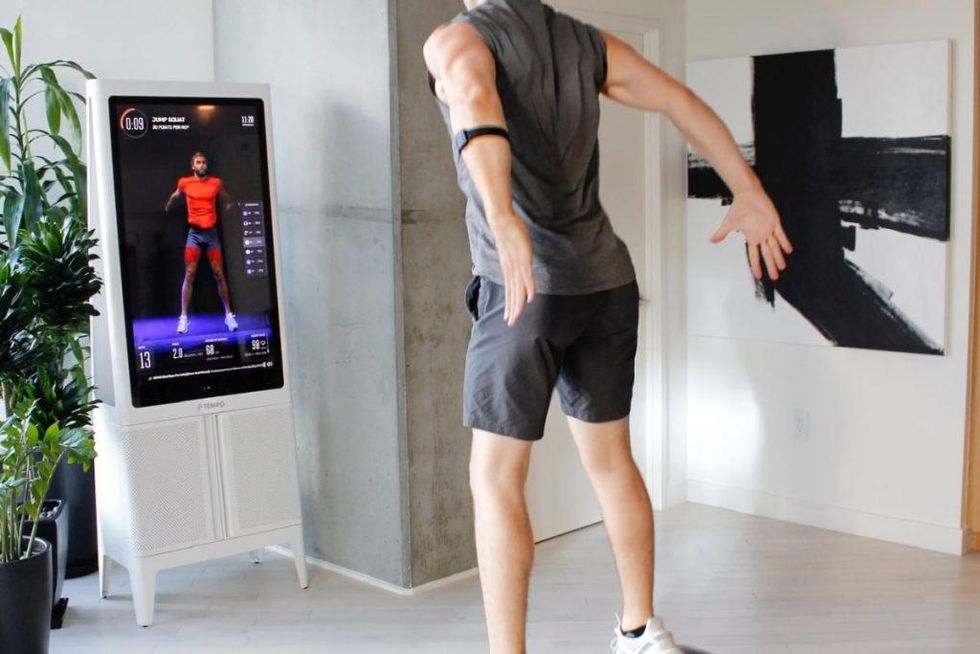 They say if you do something for 21 days in a row, it becomes a habit. Looking at your calendar each week and scheduling in your workouts, you can make it more manageable for yourself. If you write it down on your calendar, you're holding yourself accountable.
These workouts don't have to be the same and they don't have to last a long time. Even a 30 minute workout routine makes a huge difference. Mix up strength training and resistance training. Do a few sets of each exercise. Put it this way, you're doing much more than you have been.
Move Around More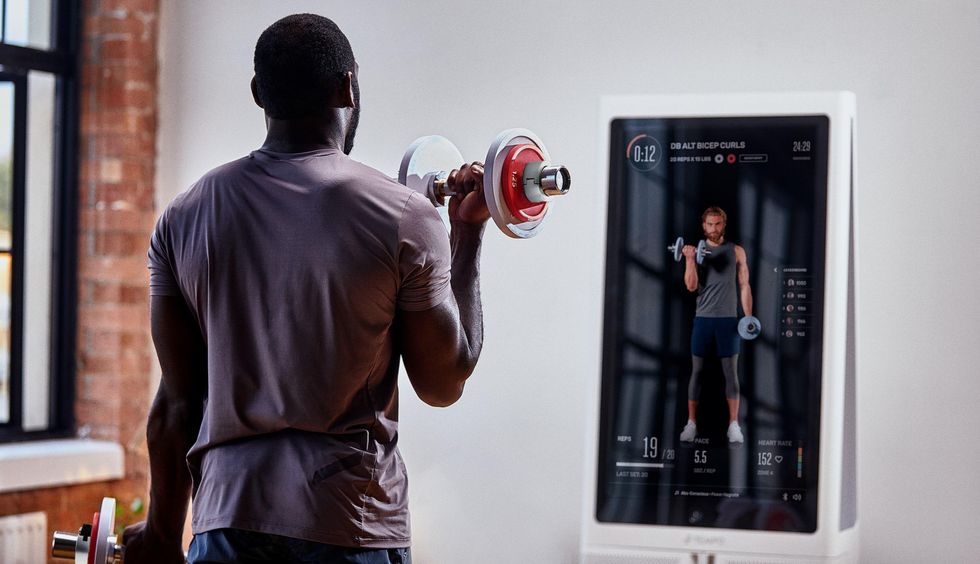 The CDC recommends that you get 150 minutes of movement each week. That's only 30 minutes a day for 5 days each week. If you're stuck in an office chair all day and find this impossible, get up and go for walks around your office throughout the day.
Start taking the stairs instead of the elevator, take a five minute brain break where you just stroll around. Try "exercise snacking." You don't need huge training sessions anymore, little spurts of movement will add up over time.
Bring The Gym Home
If you don't have time to go to the gym every single day or make it to a guided class, don't throw in the towel. Home gym systems became increasingly popular during the pandemic, when all gyms were closed and people had to get creative. Tempo is among the best, and most affordable, on the market right now.
Your Tempo membership includes a real personal trainer to help you reach all of your fitness goals, as well as over 2000 live and on demand guided classes for you to follow. All wrapped in one compact home gym that doesn't make weights seem so intimidating.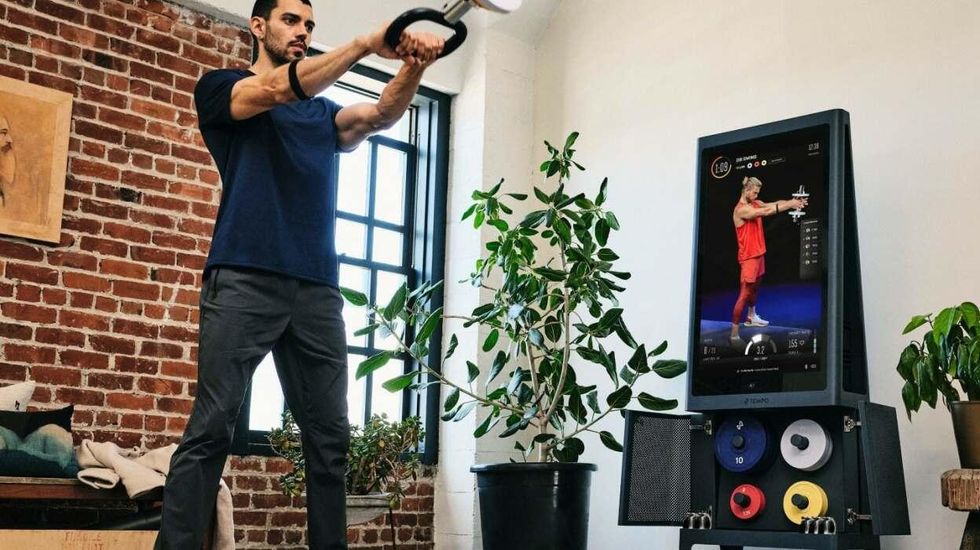 I'm someone who doesn't like going to the gym and aimlessly lifting weights. I want guidance and to see that I'm doing it right. I don't want to waste my time. Especially not in public. Which is why Tempo is perfect.
At $59 a month, there isn't much more affordable than this. For the price of one month's gym membership, you get an at home gym, personal trainer, and unlimited classes all in one. Whether your goals are to work on hitting each muscle group, burn fat, or building muscle, Tempo has a workout program for you.
Think about how you normally wouldn't workout on Football Sunday in fear of missing kickoff. Now you don't have to leave. You have a smart home gym with 3D sensors that counts your reps for you, personal training be damned.
Working out can be intimidating if you fall off for a while. You grow so comfortable doing nothing that workout routines seem unnecessary and daunting. Tempo's home gym helps you get your game and muscle gains back.