Over the past year, we've all found ways to cope, ways to remain connected. We visit friends, relatives, and "commute" to work via Zoom. Some of us are obsessed with news of the outside world, others retreat to the safe haven of self-care.
More than ever, little things mean a lot - especially dinner. It marks the end of the workday when we can celebrate our achievements during this challenging time. What better way to unwind than to share a glass of wine with someone you love?
The wine we drink should reflect our personalities and experiences and the market is crowded with wine sellers who claim to do just that.
Our editors have done the research - experimenting and tasting grapes from various online wine services. And we've discovered two that rise above the pack - NakedWines and Tasting Room.
So who does a better job? Here's the breakdown:
Key Similarities
Both deliver exquisitely curated wines from around the world right to your doorstep
Both simplify buying high-quality wine while saving money
Both have customer guarantees
Key Differences
NakedWines offers an account | Tasting Room offers a membership that caters to you
NakedWines pretty much leaves it up to you to discover wines you like | Tasting Room goes far above and beyond with concierges available to curate your wine profile & handpick shipment
Tasting Room bottles run about $12.50 ($25 - $40 retail) | NakedWines cost around $20 per bottle
Tasting Room sends 6 premium bottles a shipment | With NakedWines you purchase à la carte
Tasting Room Overview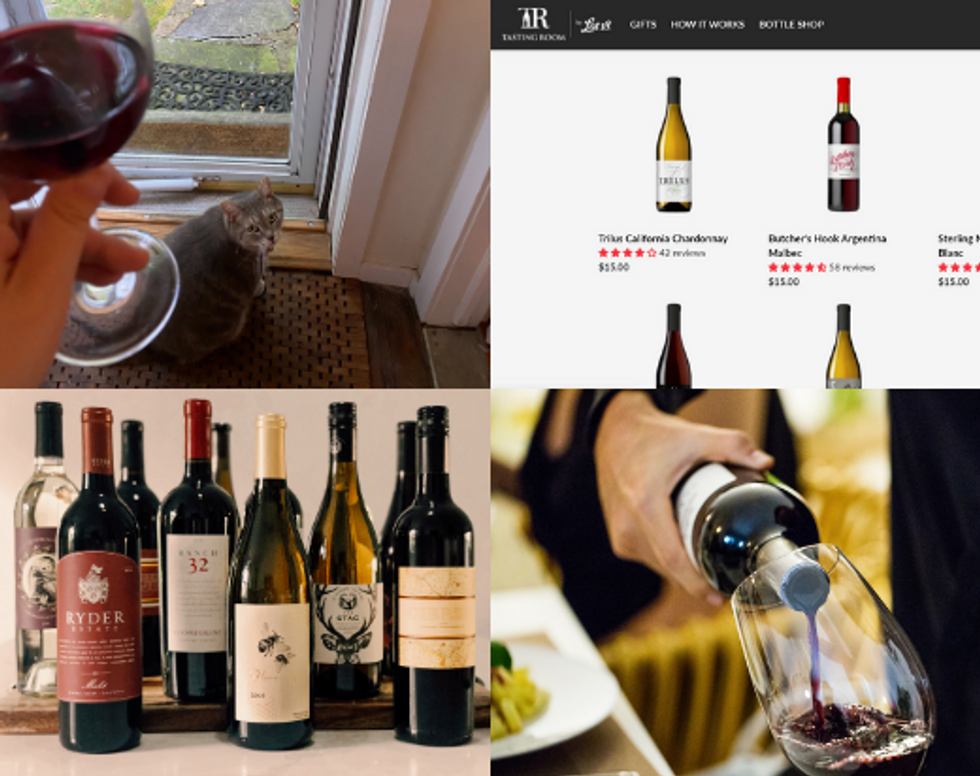 Tasting Room is a highly rated wine club that delivers 6 bottles of wine to your doorstep every month. What really caught our eye though is that Tasting Room has been listening to their loyal customers who insist on an individualized experience. They grant access to your own personal wine concierge who will take the time to get to know your taste, share their knowledge and enthusiasm about wines, and help you find outstanding bottles.
Personally connect with your wine concierge via email and they'll respond within 2 hours Monday – Friday, 10 am to 6 pm EST!
This elite - but affordable - membership is a wine lover's dream.
NakedWines Overview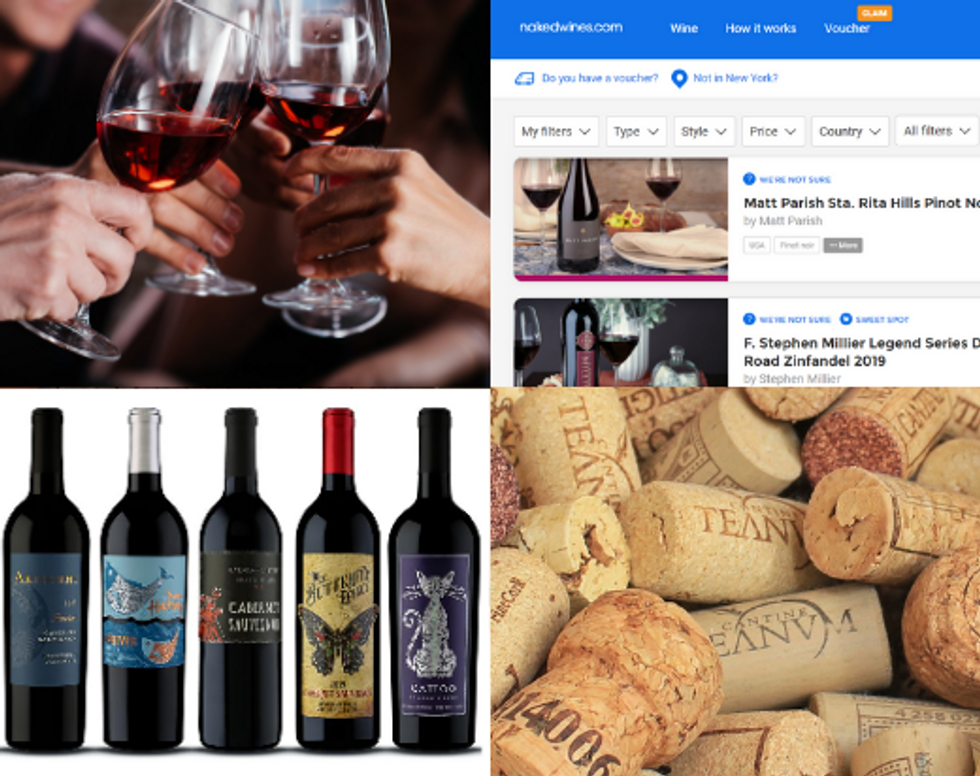 NakedWines has a truly unique model. Each customer "invests" in independent winemakers by depositing $40 every month into a NakedWines account. They call this a "piggy bank" which is used for à la carte wine orders. In turn, NakedWines uses their virtual piggy bank to invest in a number of independent winemakers.
Essentially, you fund boutique winemakers up-front so that they can go about creating distinctive wines that you can purchase from NakedWines at up to 60% off market prices.
So, this is not a wine subscription - you buy wine directly from the site. There are additional small perks such as complimentary wine samples and a free $20 bottle with each case of wine ordered.
The biggest drawback with NakedWines is that you're basically on your own. It's up to you to research and try wines at your risk. There's no one to hold your hand while you sip, taste, and savor new bottles while on your great wine adventure.
Final Notes
When you sign up for Tasting Room, the savings start instantly. The first thing you get is a deeply discounted initial shipment of wine - 6 bottles for only $49.95 - normally a $210 value!
After that, Tasting Room automatically ships a case of 6 top-notch bottles of wine each month for $75 - that's only $12.50 a bottle.
These wines would normally retail for anywhere from $25-$40 per bottle! Simply choose all reds, all whites, or a mix of the two - that your personal concierge has tailored to match your tastes.
You can pause or opt-out at any time, or switch to a 12-bottle case. Then there's the ability to calibrate the cadence of your deliveries to every 2 or 3 months.
NakedWines is definitely more suited to wine buffs with a fully developed palate, so it's up to you to know what wines to order. And compared with Tasting Room's straightforward pricing of $75 for a 6-bottle case, NakedWines prices vary. It's nice not to have to wonder what the price tag will be each month.
Ultimately, NakedWines wasn't the full-service experience we were looking for. It was neither as personalized nor as helpful as Tasting Room.
Clearly, Tasting Room is the stand-out, hands down. They're there for you - happy to broaden your knowledge. Just call on your friendly wine concierge for the answers to your most pressing wine questions.
Whether you're a beginner or a connoisseur, A Tasting Room membership is the top wine club around.
Limited Time Offer: Get 6 Bottles Of Wine When You Sign Up For Only $49.95!