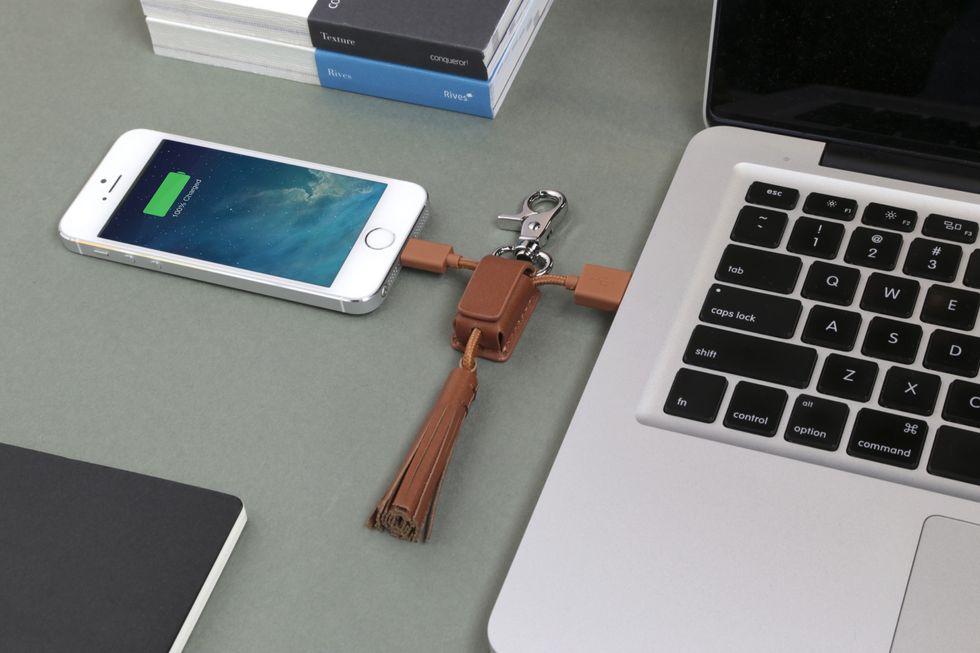 Never forget your charger again with this Tassle Lightening Key Ring
Ever forgotten your charger at home with a long day of work ahead? We know the feeling, this product is for you
It's 7:04AM. You were supposed to be out the door and on your way to work five minutes ago. The scrambling begins - keys, phone, wallet... You only just realize your phone is at 34% when you get to the train station. We get it - we've been there, many times. That's why, upon finding this key ring with a charging cable attached, my life was changed forever.
The Tassle Lightening Key Ring with Charging Cable is Apple MFi certified, meaning it's guaranteed to work with your Apple product ("each cable contains a unique, verified serial number and an authorization chip issued by Apple to ensure 100% compatibility with any lightning device"). Have any doubts? The company that sells them via online retailers like Amazon offers you your money back, guaranteed. However, I'm sure you'll find that this little product was made for people like us - people who are always on the go and need a refuel every now and then. It's not always as simple as keeping a charging cable at home and one at work - sometimes we need that backup while we're out and about, too.
"When fashion meets technology your data- and charging cables become a fashion statements. This playful, fashionable tassel can easily be attached to your keys or handbag and includes a macro USB, a micro USB and a lightning cable," reads the product description. "The ONLY such product worldwide that works for your Apple, Android and all micro USB compatible products such as your Kindle."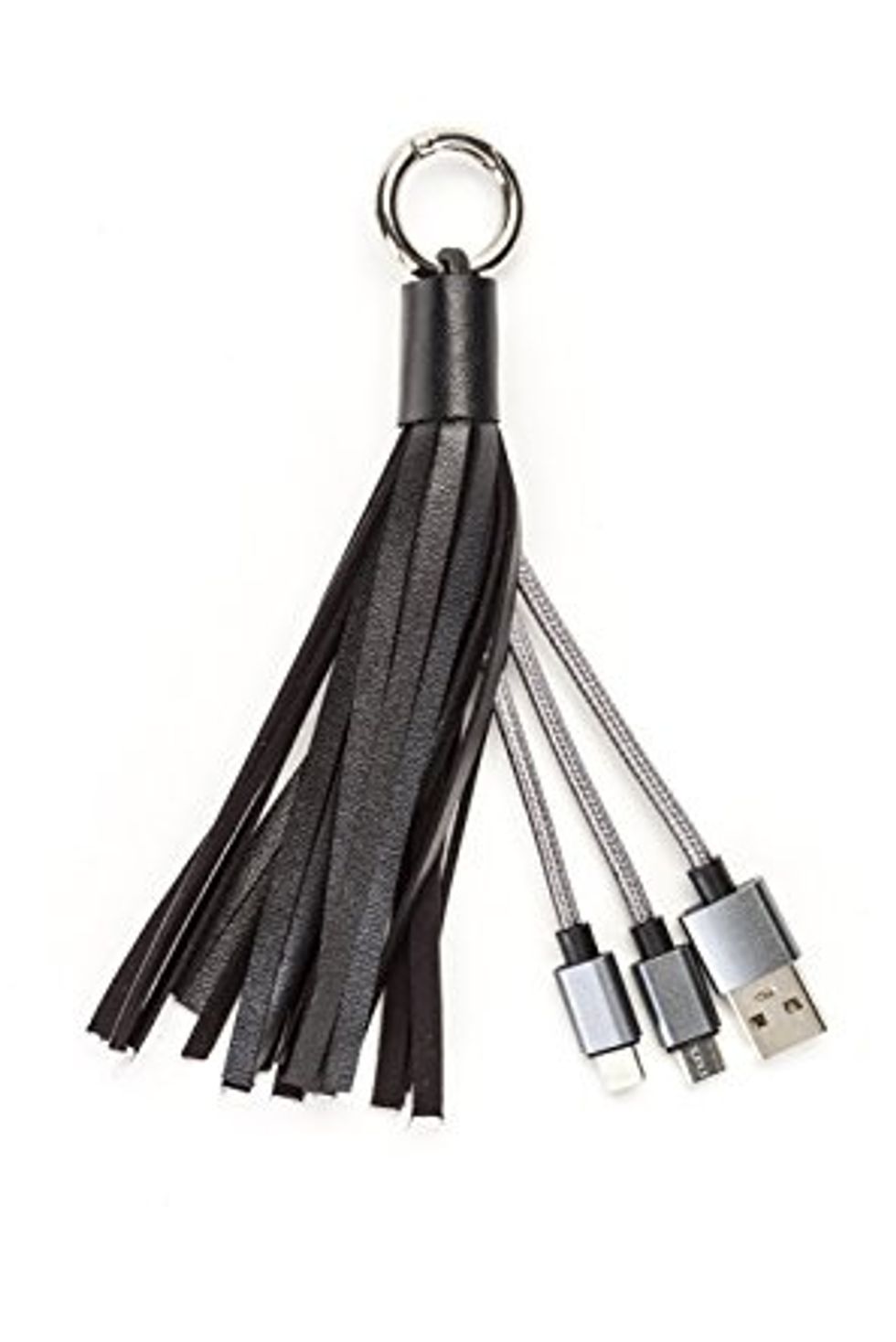 Courtesy of Amazon
Upon receiving this key ring in the mail, I immediately began to wonder why I hadn't bought this sooner. The tassle is cute and stylish and made of high quality faux leather. It discretely houses the cables between the leather, so it doesn't appear to be a mess of wires along with your keys. It's removable keyring stays firmly clasped, making it easy for me to attach it to my bag handle or belt loop. At $24.99, this product is a steal. I would easily recommend this to any number of my friends who, like me, find themselves begging somebody in the office for a charger mid-day. Rushed mornings and battery-induced headaches be gone!
As Amy CE writes over at Amazon, "Would recommend this product for convenience and price! I was always having to carry two cords around for husbands android and for my iPhone and to ensure that I could charge my battery pack. Made a mess of cords in my purse. With this sleek device, I could just attach to my purse and I had all chargers I needed to charge both devices on my battery pack while out. I was traveling for 5 days and only needed my USB outlet plug in my purse to charge my battery pack and even used the tassel as the charging cord Both times in airport because it was conveniently located. So I simply click it inside because I can't beat the simplicity of the device and need it with my battery pack while I'm on the go! No more tangled multiple cords for me!"
The Tassle Lightning Key Ring with Charging Cable is available via Amazon.