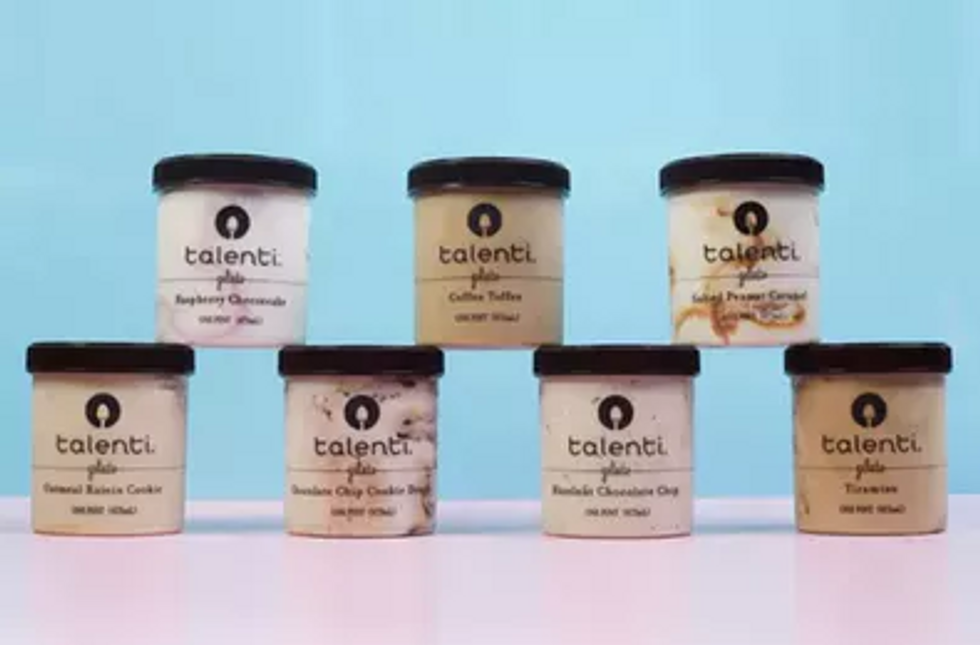 Talenti Gelato e Sorbetto: the best store bought frozen treats around
The hot American treat is challenging the big ice cream brands
The gelato and sorbet brand is changing the game for frozen supermarket treats.
There's currently no shortage of ice cream treats available in super market freezers, creating something of a war between all the different brands hoping customers will drive a spoon into them. And while some companies have used this as an excuse to experiment with gimmicks, one brand has become my go to choice for rich, flavorful treats. Talenti, an American gelato and sorbet company has managed to separate itself by creating an inventive line up of indulgent flavors without having to splurge financially.
Recognizable by its see-through plastic jar container, Talenti has grown in its nearly 14-year history from a small fringe treat to one of the most popular supermarket brands. At the heart of this success is the way it breaks away from traditional supermarket ice cream flavors and is willing to test the limits of what can be done with gelato and sorbet Utilizing fresh ingredients and practices honed from traditional gelato and sorbet-making practices, Talenti feels closer to an artisanal sensibilities than most mass market treats. While it still offers classic staples like Vanilla Bean and Chocolate Chip Cookie Dough, flavors like Caramel Apple Pie or seasonal addition like Old World Eggnog offer the pleasures of a boutique ice cream parlor from the comfort of your home.
If you might feel skeptical of these funkier flavors, don't worry you're not alone. When I was first recommended the brand as a potential late night treat I was a bit intimidated by the expansive selection and went instead with one of their more traditional sorbets, Roman Raspberry. I figured it would be good, but as I proceeded to devour half the jar in a single sitting I can testify that Talenti does not mess around. Even with a traditional fruit flavor like raspberry, the sorbet brought out the natural sweetness of a fresh berry while still offering an enjoyable sour bite. Impressed by this first jar, I've since set off on a journey to explore as many flavors of sorbet and gelato as possible including Alphonse Mango, Banana Chocolate Swirl, Chocolate Peanut Butter Cup, and Toasted Almond.
As delectable as it is convenient, Talenti is an easy way to break away from the same old ice cream brands and try something a little more adventurous. As the brand continues to grow, we can only hope they will still nurture their creative spirit and push the boundaries of what you can find in your local market's freezer aisle.