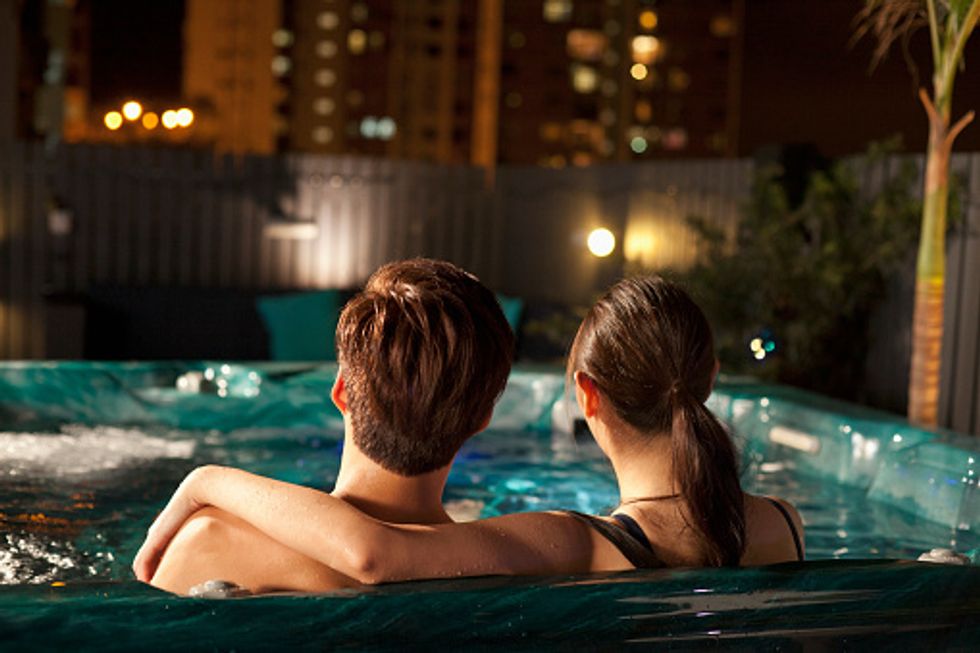 Take a Whirl in Our Favorite Portable Outdoor Jacuzzi
As the temperature rises, a lot of us are still a bit afraid of doing cannonballs into the freezing pool. For us, the best solution is to look into a relaxing jacuzzi. Not only is it tamer for those whose cannonball legs aren't what they used to be, but it's also a fun way to hang with your family and friends. Building an outdoor oasis in your backyard has never been easier with the Intex PureSpa Portable Bubble Massage Spa Set.

The first thing you'll love about this jacuzzi is that it's portable. The inflatable tub can be set up in about a half-hour and has easy instructions. It's made of a durable 3-ply, puncture-proof material that is also comfortable for you and three of your friends. The temperature gets up to 104 degrees to relax muscle pain.
The great part about having an inflatable jacuzzi is that in the months you're not using it, you can easily store it out of the way. Other jacuzzis are expensive and difficult to maintain, but the Intex PureSpa is perfect for those of you that want the luxury of the full tub without paying thousands for it. This set can be purchased for under $400.
The bubble jets are high-powered and long lasting, giving you the feel of a real spa in your own backyard. If you're looking for a tamer way to soak this summer, this jacuzzi is right for you.