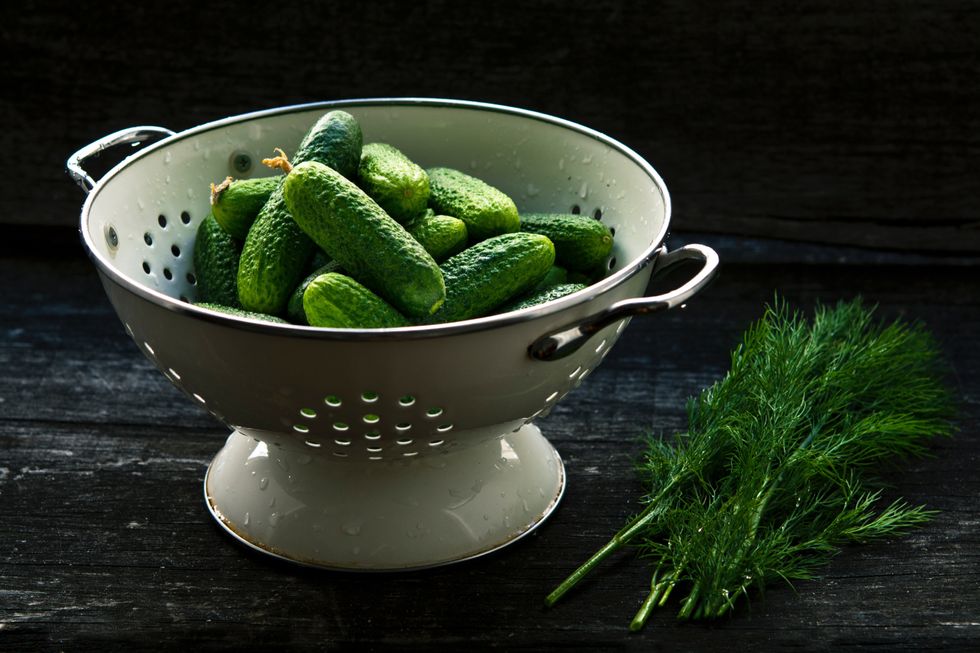 Sweet gherkin pickles with no added sugar? Yes, you can have your pickle and eat it guilt-free!
Mt. Olive is doing it right with bold taste and zero calories
If you're pleased by the pickle, one of the food's finer qualities is that they are virtually free of calories, yet boast tremendous taste. Except for one type of favorite pickle – the sweet gherkin. What gives them that tangy-sweet flavor is, in part, sugar. Sure, this style of pickle is pure perfection, but if you're watching your sugar intake, before you know it, not only will you have packed in a pile of pickles, but all the unwanted sugar, carbs, and calories right along with them.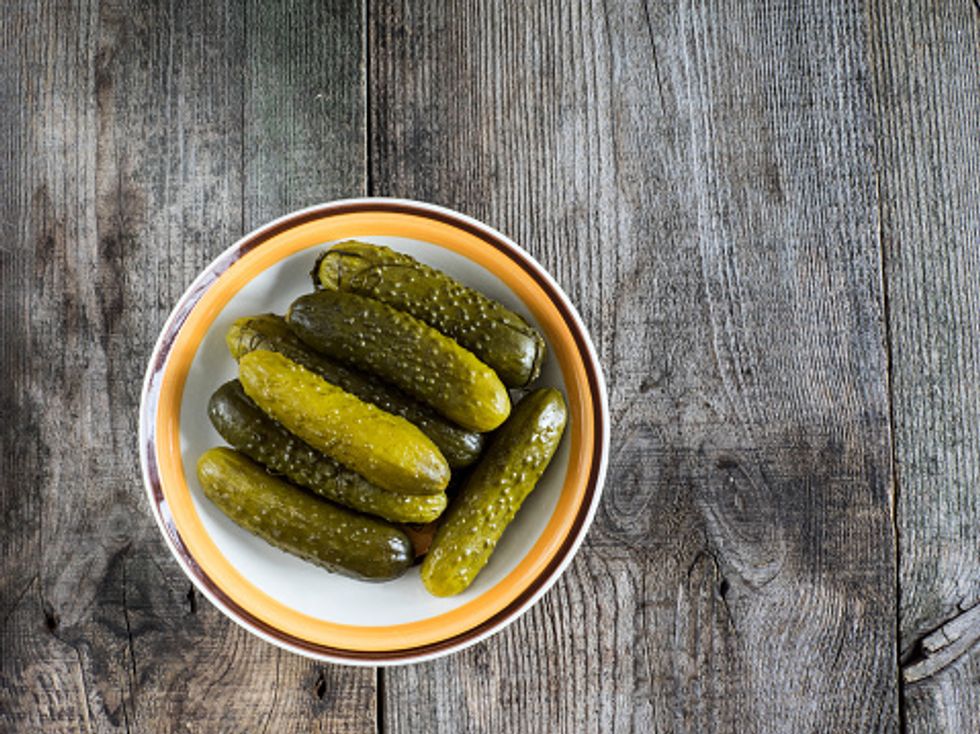 According to My Fitness Pal, one measly ounce of mini sweet gherkin pickles contains approximately 40 calories. And if you appreciate pickles as much as I do, one ounce will never hit the spot. What to do? Go for no sugar added sweet gherkins like those crafted by Mt. Olive, and get your pickle fix guilt-free.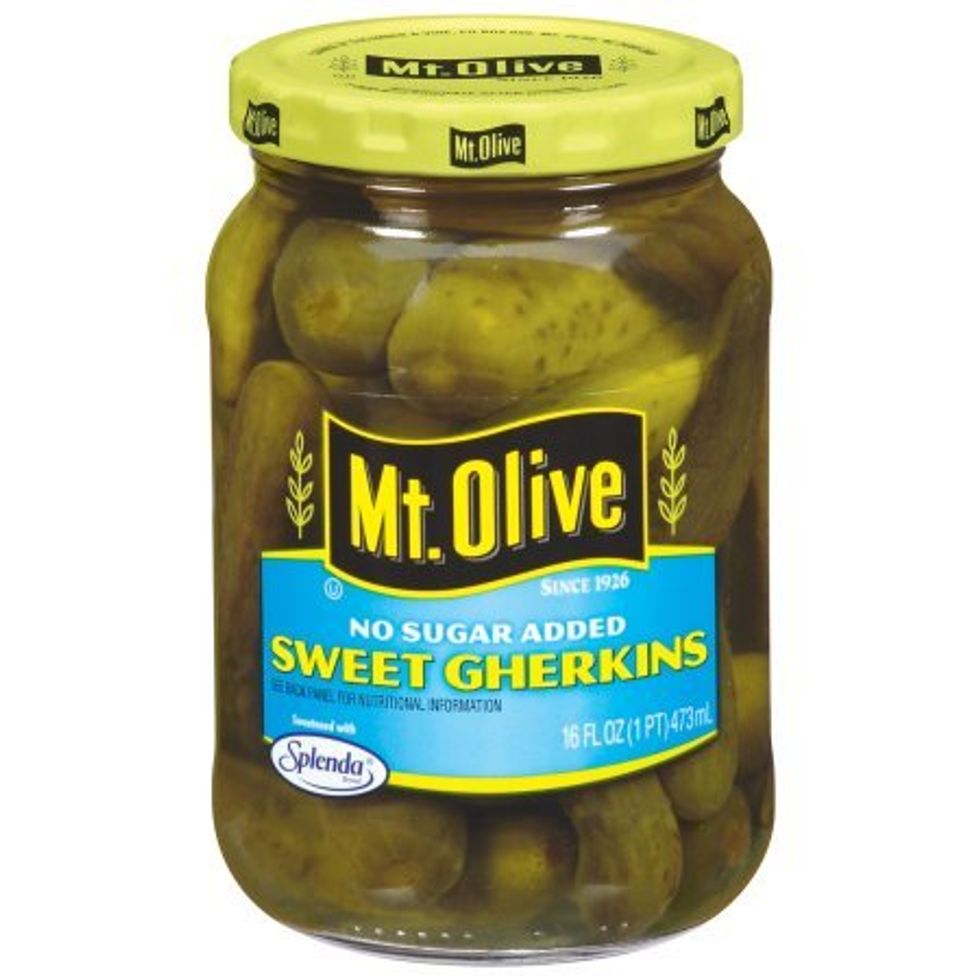 Via walmart.com
Rather than piling tons of sugar into their delicious recipe, Mt. Olive uses no-cal Splenda® instead, so you get all that sweet pickle flavor without the sugar high. As per Netrition, these piquant pickles have just 1 g carb per serving and they're kosher. For just $3.99 per 16 fl. oz. jar, the price is almost as appealing as the flavor!
Why Mt. Olive above the rest? Aside from the classic crunch and second-to-none taste, the company has been around for an impressive 90+ years, so they're doing something better than just right. With a rich history and a product that stands the test of time, yet adapts to the times, Mt. Olive makes pickle-eating a barrel of fun!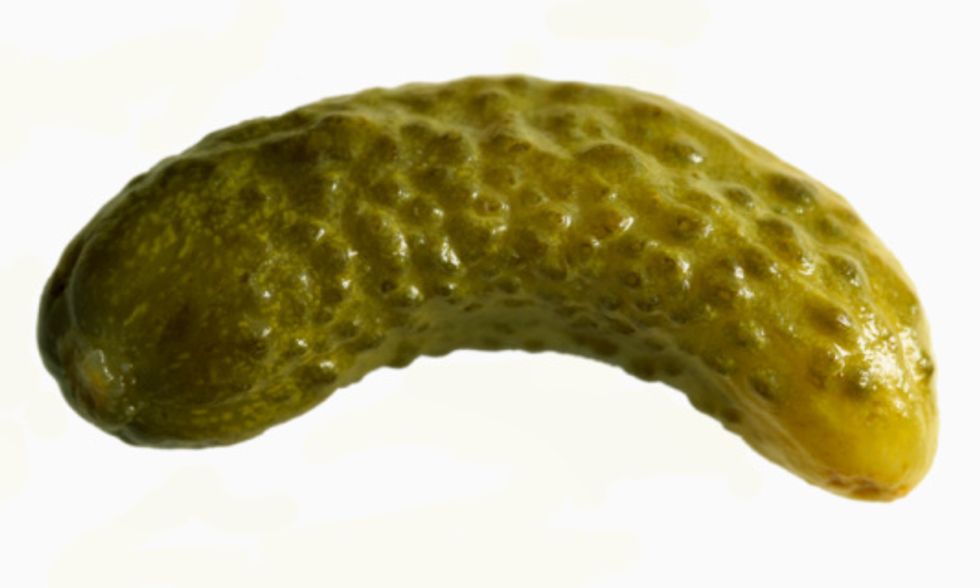 Sweet gherkins make for a great snack or as a side with sandwiches and wraps. But there's so much more you can create to add that pickle punch to your favorite dishes. Chop some up and stir into tuna, chicken, or egg salad for a kick that won't quit. Or top your burgers and franks with a crunch lettuce or kraut just can't compete with. Add to pot pies, stews, or cheesesteaks for a new twist that will have folks asking for seconds.
Via yourfoodsmiles.wordpress.com
Know someone who has a sweet tooth but doesn't need all the sugar? Mt. Olive's no sugar added gift pack is only $23 and comes with six-16 oz. jars of some of their favorites like bread and butter spears, chips, and sandwich stuffers, sweet relish, and (my fave) sweet gherkins. Who knew pickles could make for such a pleasing present?!
Bite into something tried-and-true, yet totally new, with no sugar added sweet gherkins from Mt. Olive. Your taste buds will be tickled by the pickle!