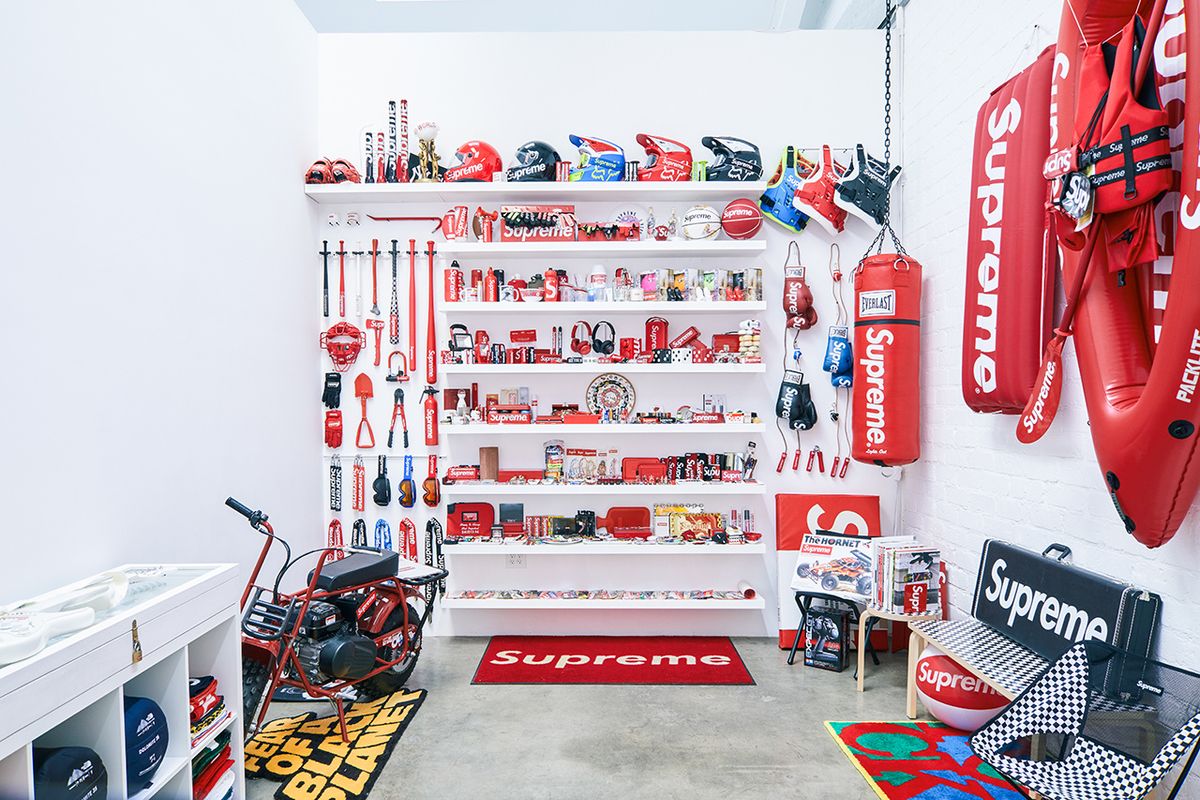 7 Strangest Supreme Accessories
Supreme New York has the hottest, and strangest, accessories in the game.
Supreme is famous for being esoteric— maybe to a fault.
Its cult-like status and devoted loyalists have drawn speculation and many attempts to pin down the brand's appeal. What is Supreme, really? And why are all these kids lining up around the corner for a Hanes T-shirt and … a brick?
Founded in 1994 by James Jebbia, Supreme New York was a haven for skaters and Hip-Hop aficionados. While the brand is most famous for its box logo hoodies, T-shirts, and skate decks, it couldn't have become the streetwear giant it is now if that's all it did.
---
With frequent collaborations with brands like Vans and North Face (as well as lesser known labels and New York City establishments) and a new assortment of accessories with each collection, Supreme keeps its lineup diverse, and its loyal devotees keep refreshing the page.
Often, the most coveted accessories are the least utilitarian. It's not about everyday use; it's about saying you have whichever branded piece of memorabilia you managed to cop.
Scarcity and unapologetic strangeness are at the core of the giant's appeal, which tailors to a young, fickle audience. And while its brand growth and recent sale to VF Corp for $2.1 Billion dollars has many people wondering if it can keep its appeal while going mainstream, Supreme has so far managed to retain its whimsical kitsch.
While I won't claim to totally understand the psyche behind the people paying thousands of dollars for strange Supreme products, I can't say I don't sometimes wish I was one of them. Here are some of the weirdest Supreme items I've come across in the depths of eBay, Grailed and StockX.