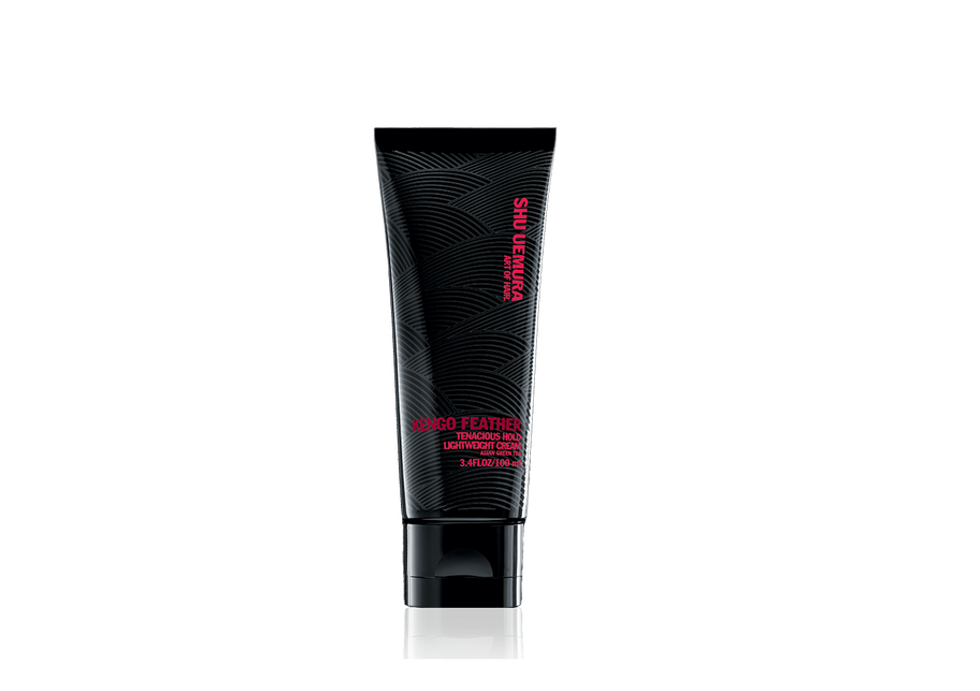 How a styling novice found Shu Uemura's Kengo Feather cream
Hair styling so simple, even I could do it.
It's so easy to be let down by hair. For as many different style permutations as your mind can devise, you're always limited to whatever your hair will actually allow you to do with it. Our best weapons in this battle for stylistic supremacy over difficult hair are the expansive array of products available to try and tame your locks. Yet, even this comes with risks, as countless teenagers who glob on hair gel by the bucketful and turn their scalps into a crunchy mess will someday realize. This is why it's crucial to find a product that gets your look in order, without ever making itself too pronounced to the outside world. For the better part of my adult life that's been Shu Uemura's Kengo Feather cream, which has for years helped me create the illusion I know anything about styling my hair.
Being the sort of person whose style tastes normally begin and end with a pair of jeans and a tee shirt, I have a long history of being out of my depths when it comes to making myself look good. After a lifetime of sharing bathrooms with siblings and roommates, my morning grooming routine is designed simply to get me in and out of my bathroom as quickly as possible. Additionally, after a childhood of just receiving a monthly buzz cut, I never even knew hair was something to worry about. But around the time I entered high school and I finally started to become curious about what my hair might actually look like grown I learned quickly I would need some assistance or else end up looking like an awkward relative of Cousin It.
This was when my hairstylist first recommended I pick up a bottle of Kengo Feather and instructed me to use just put dollop of it on my hands and style it in whenever I needed to restore order to my hair. And despite my skepticism, a small amount really did go a long way as I watched myself be transformed with just a few swoops of my bangs. What I was left with offered just enough hold to keep things secure without ever being too noticeable beyond a cinnamon-tinged scent. And while the product may not be cheapest at about $40 a bottle, I've found it a surprisingly great value as one 3.4 ounce tube was able to last me as long as two years of regular usage.
I still really don't know much about fashion or style, but Kengo Feather has become a staple of my life that by making hair-shaping simple enough that even I can do it.